Adidas Avenue A is a quarterly subscription box designed for women who are active and always on-the-go. The box contains premium running and training items – both apparel and footwear – that are handpicked by well-known fitness experts and fashion trend-setters. Avenue A by Adidas box promises to bring items that meet style and performance at the same time.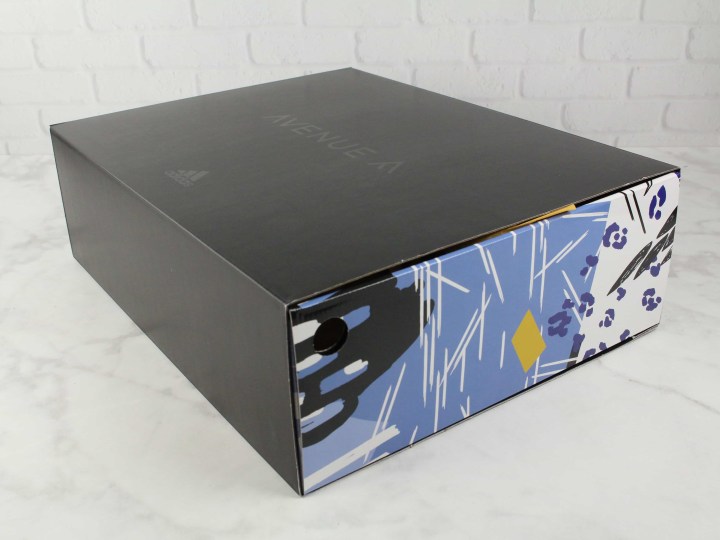 This giant box arrived in an outer cardboard box. The box itself is perfect to reuse underneath a bed! I recycle most boxes but keep these.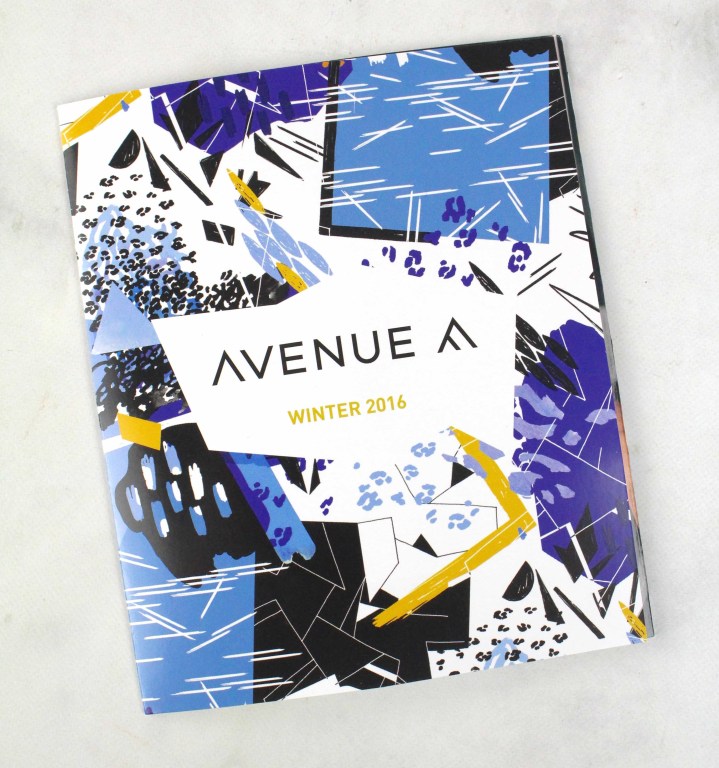 A tri-fold booklet contains the curator's letter and info about all the goodies! Funny enough it calls this box Winter 2016. Silly adidas, it's 2017! Plus, this box was either early or the last was late, there were only 2 months in between boxes.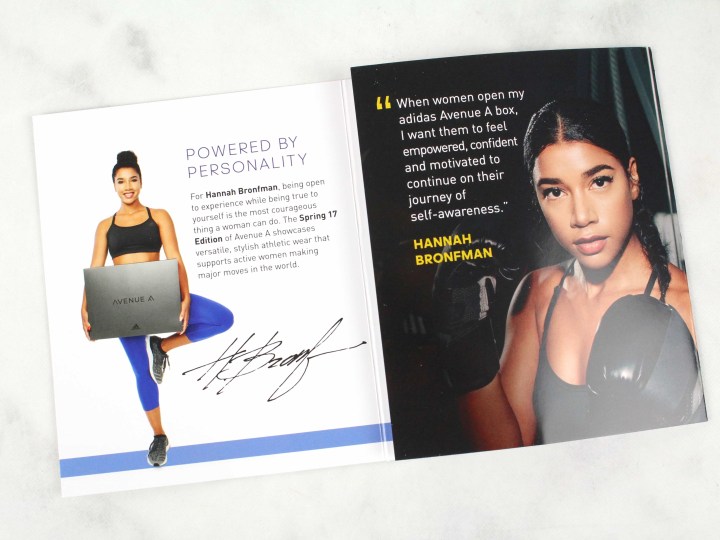 This quarter, the box is curated by no other than Hannah Bronfman!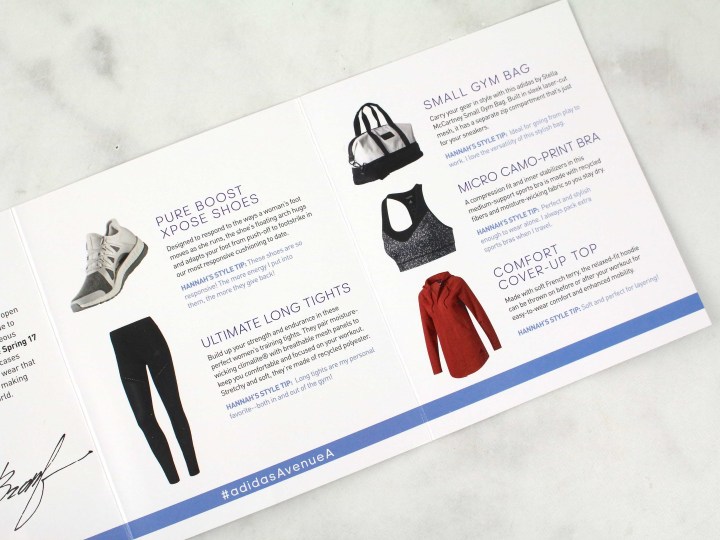 You'll also find the items list inside the booklet. There are style tips included for each item.
When you sign up you have the opportunity to specify each size for every item. Shoes go up to size 12, apparel goes up to XL.
Everything in the Spring 2017 box!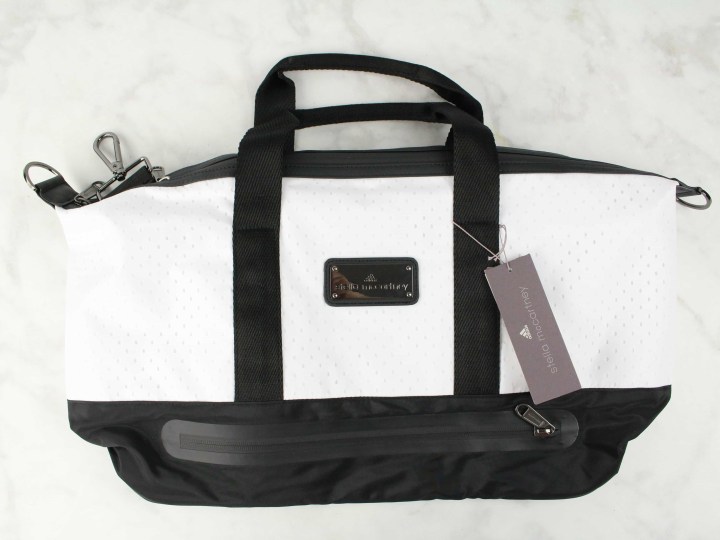 Adidas by Stella McCartney Bag ($135) This bag is amazing!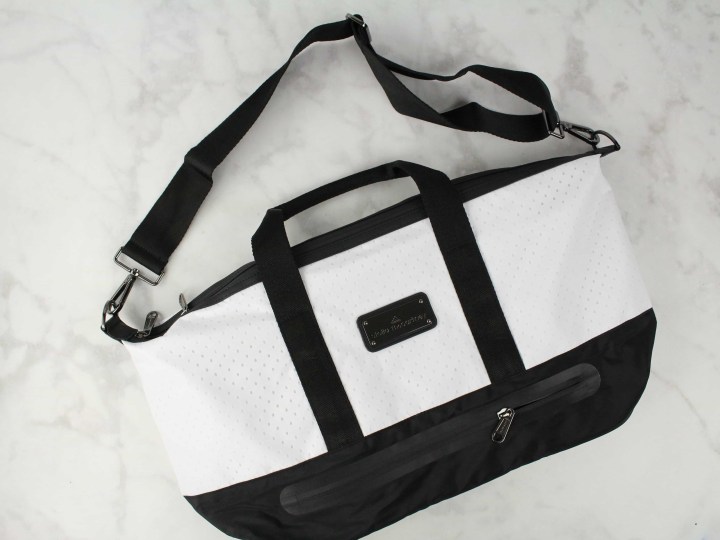 The main body of the bag is a laser cut slick nylon material – making it wipeable!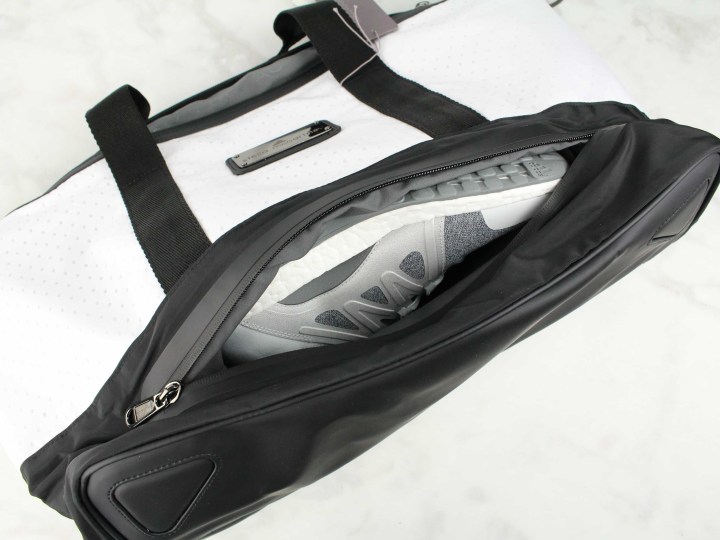 Stow your sneakers in the bottom zip (and there are integrated stands in the base of the bag too!).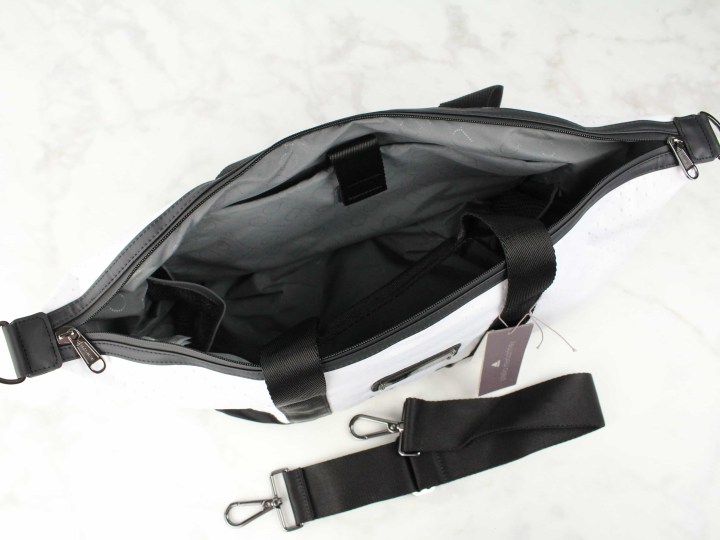 The inside features a few pockets and a tech separator (tablet or laptop), and a sturdy carry strap was included with the bag.
Adidas Micro Camo Print Bra ($30) A moderate impact bra made with recycled fibers! I think it's awesome that adidas is getting into sustainable fabrics.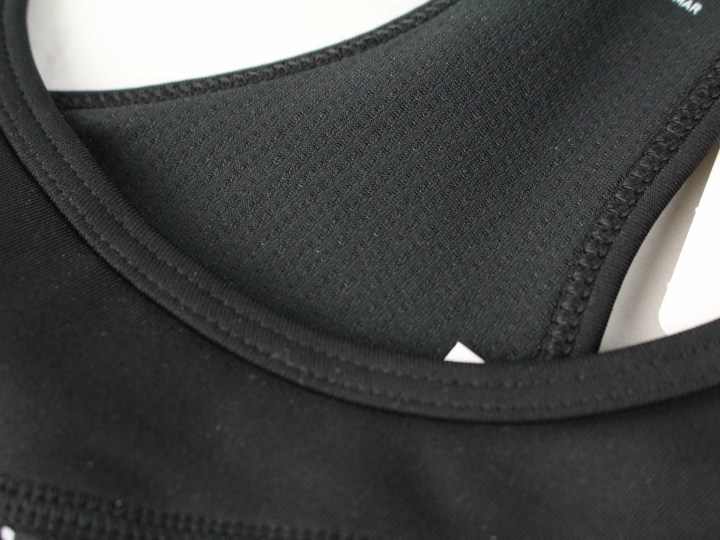 This bra is pretty much a standard adidas, which features Climalite wicking fabric (standard adidas is high quality!).
I love the Mead composition notebook print. They call it micro-camo but that's what it looks like to me!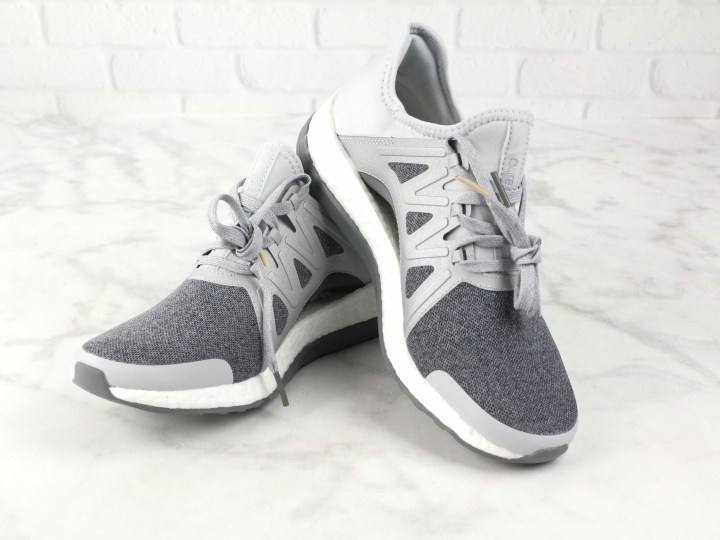 Pure Boost Xpose Sneakers ($130) These were in the first Avenue A box and they're just as comfy as the first time!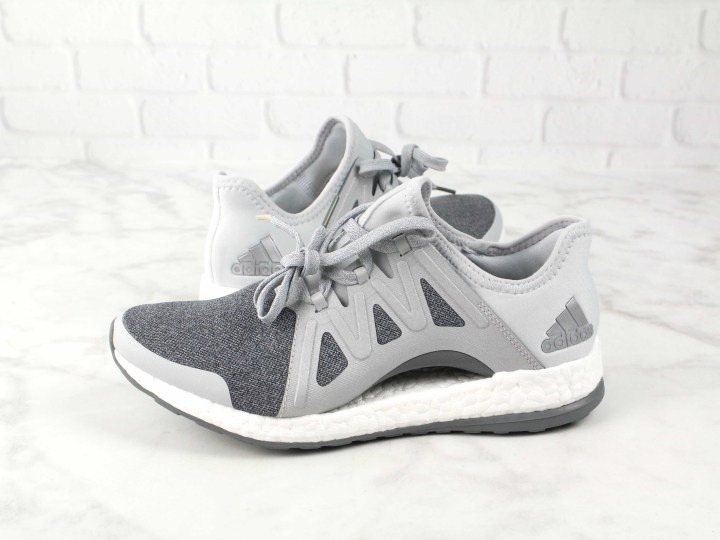 They feature a floating arch and you can stick your finger right under it. They have a giant forefoot area and are really roomy in the toe.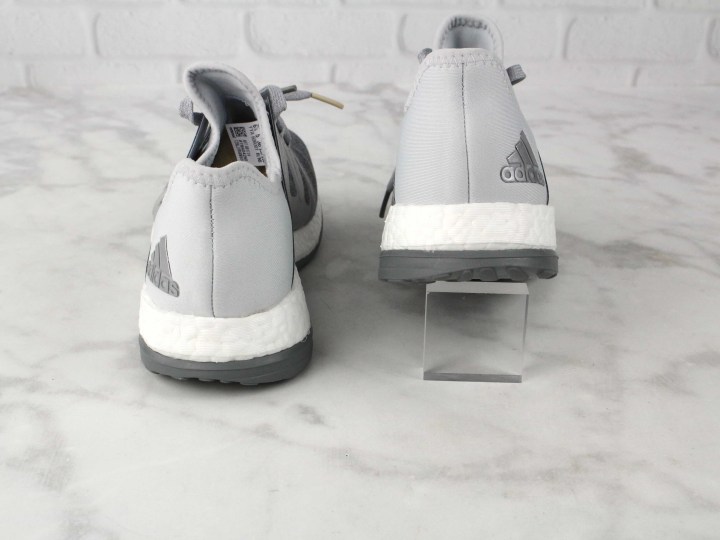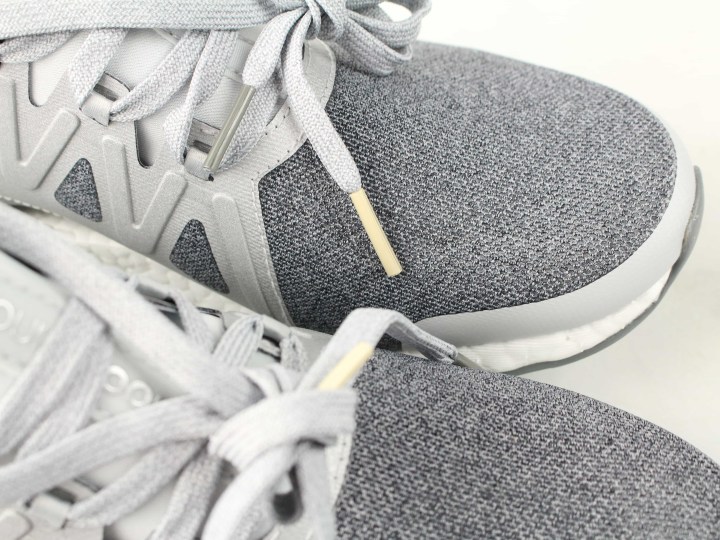 For whatever reason one aglet on each shoelace is a tan color. Who knows why. The gray fabric is breathable mesh, and it's just a great shoe for spring. While I've had to exchange a couple pairs of shoes for size (the black ones and the slides), these fit me perfectly.
Adidas Ultimate Long Tights ($90) These running tights have a unique design, pairing moisture-wicking climalite with breathable mesh panels.
The mesh on the bottom lets those legs breath.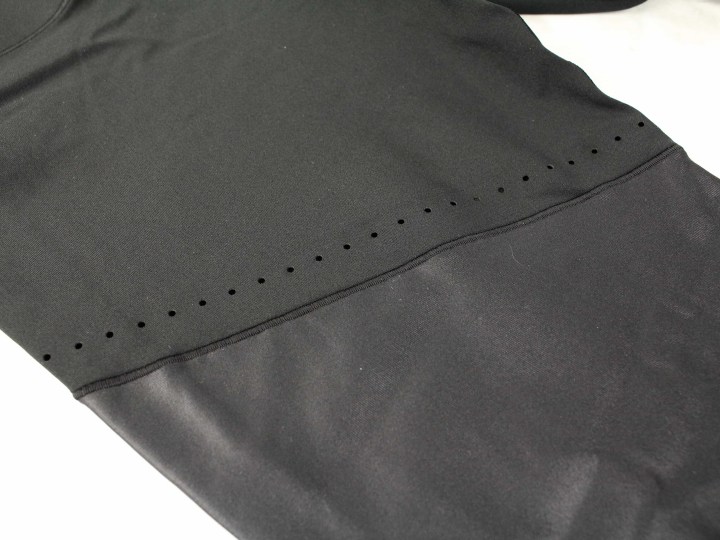 I liked how the laser cut on the thighs echoed the design of the bag.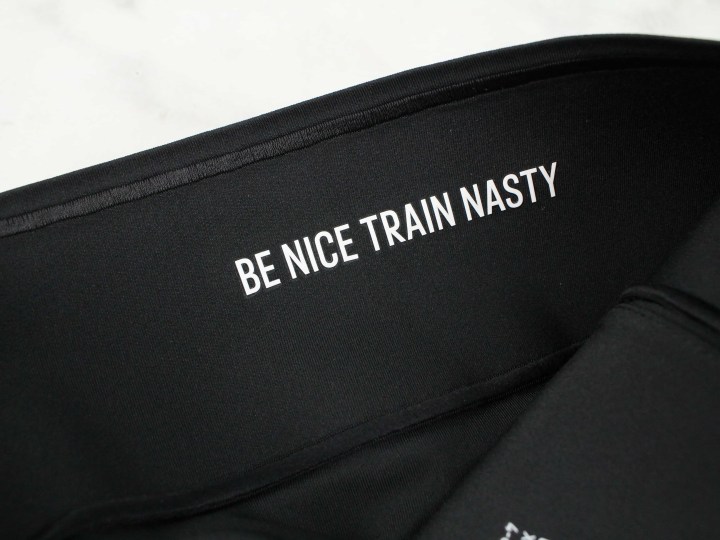 The inner waistband was cheeky – be nice, train nasty!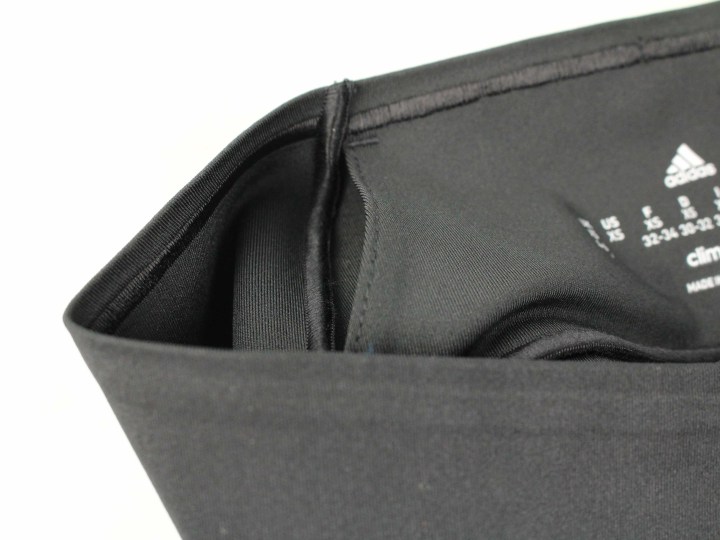 And the back featured a little pocket. These were snug, supportive tights and I wouldn't be surprised if some had to request a larger size.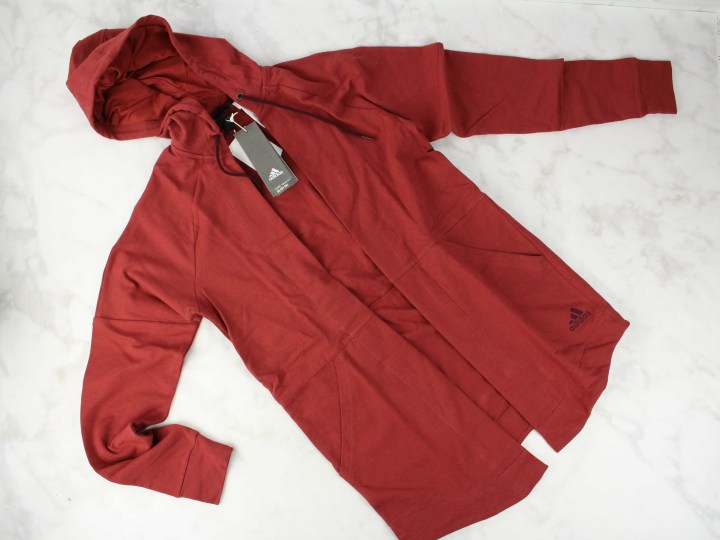 Comfort Cover Up Top ($70) This layering hoodie is more like an athletic cardi – no zip. I didn't get a detail shot of the inside of the hood, but it's lined with jersey.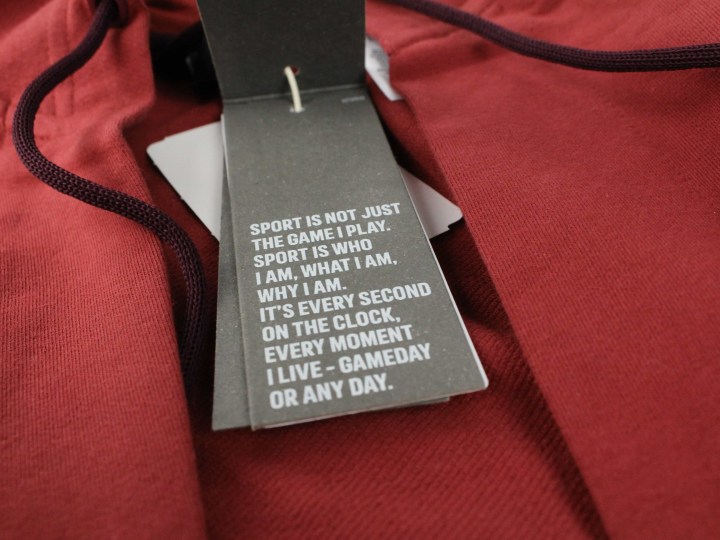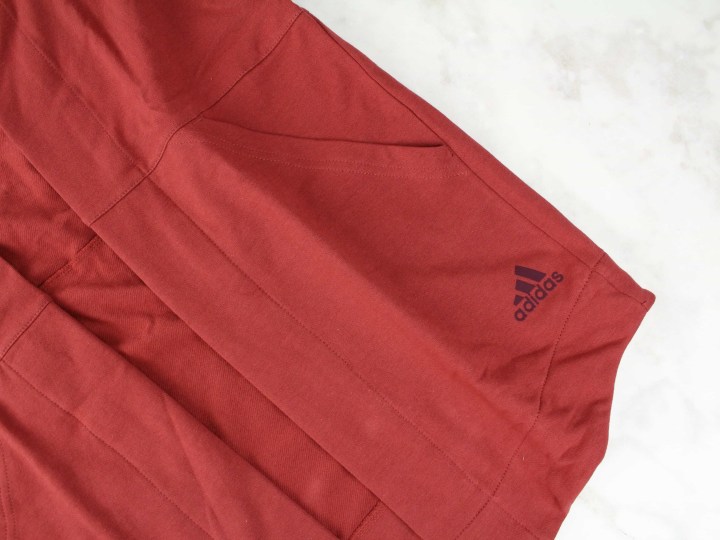 It has a sporty yet polished vibe! The left pocket has an extra inner pocket to keep your valuables a little more secure.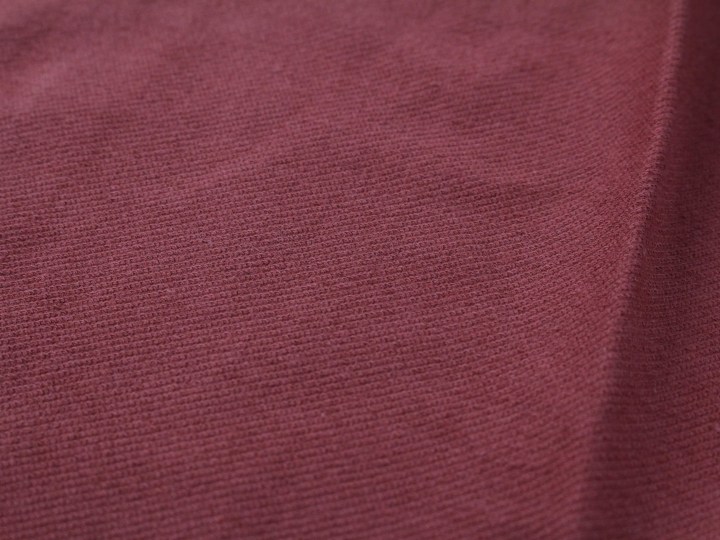 It's made with medium-weight french terry (95% cotton/5% elastane). It makes a great layering piece, both pre- and post-workout. The only downer was that I didn't think the color was springy at all.
Everything in this box is fabulous quality, and the retail value is an astonishing $450+. That's truly amazing. One thing I've learned is that adidas sizing can be a little inconsistent, but they're really great about returns, and we haven't had any problems requesting an updated size in anything. We didn't have any size issues with this box, which was fantastic! I think this subscription is worth it for the shoes alone and whatever piece you like the best – the rest is just a bonus!
What did you think of the Spring 2017 Avenue A Box from Adidas?