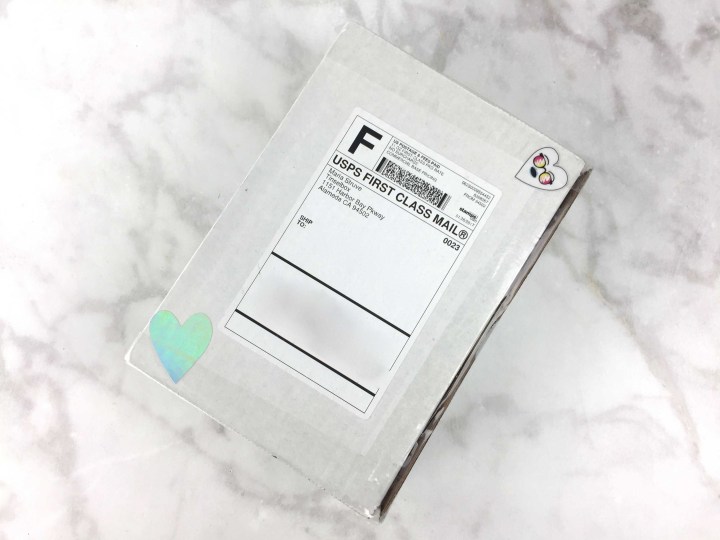 TINSELBOX is a bimonthly subscription delivering unique and often handcrafted ornaments and decorations for various holidays throughout the year.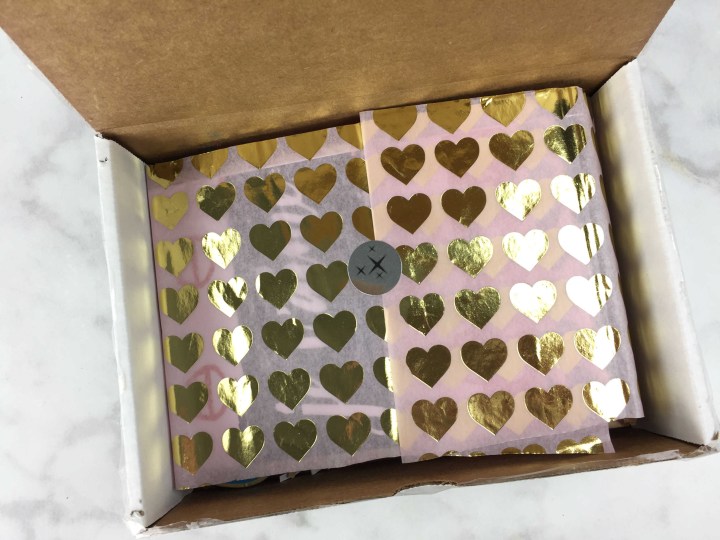 I love how festive this month's custom tissue paper is!
TIP: This box ALWAYS ships in plenty of time to prepare for the holiday.
DEAL: Get $5 off any monthly or one time Tinselbox. Use coupon code Hello5 .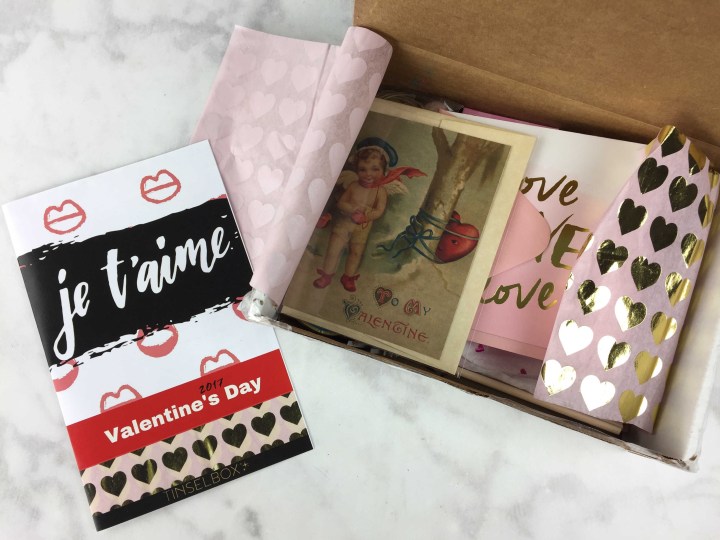 The theme for the month is Valentine's Day.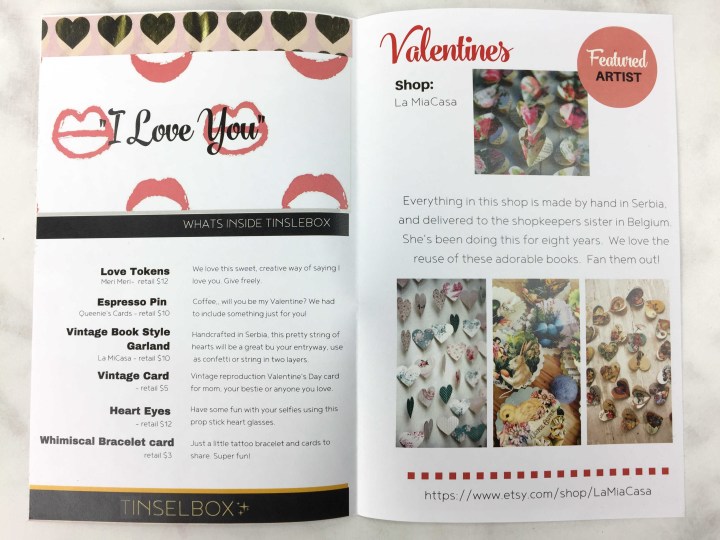 The information list has a bit of detail about each item in the box. A featured artist/shop is also presented in this edition, and this month, it's La MiaCasa.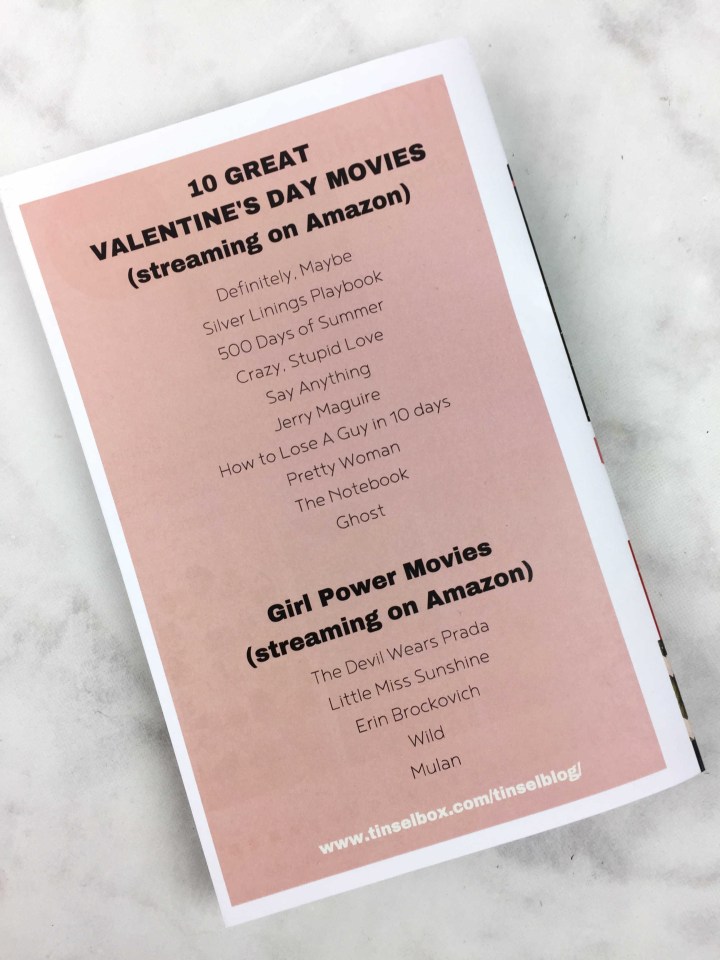 TINSELBOX also gives you a list of movies to stream this Valentine. You can read more about it on their blog.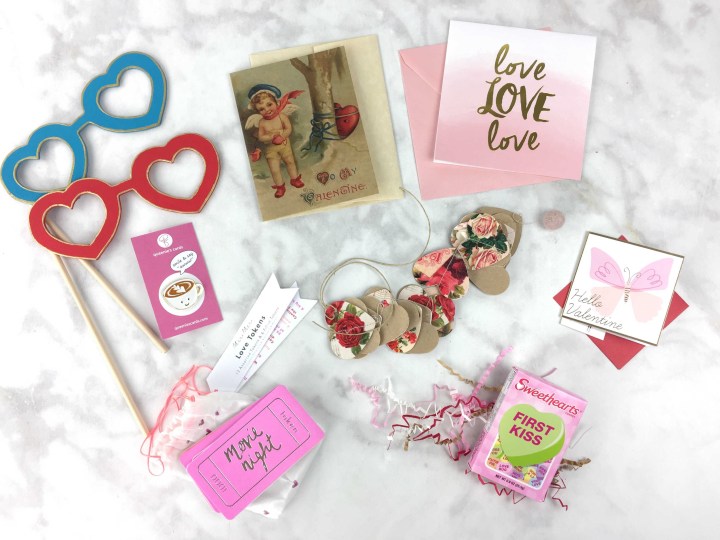 Happy Valentine's! Everything in the box was designed to help celebrate the season of love!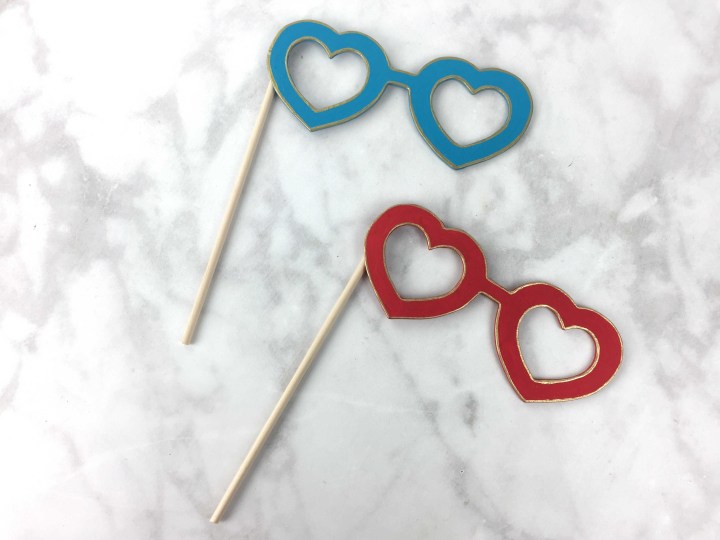 Heart Eyes Stick Glasses ($12) –  Valentine-themed photobooth, anyone? This accessory will surely make anyone's Valentine's selfie extra cuter! Think of it as a real-life Snapchat filter!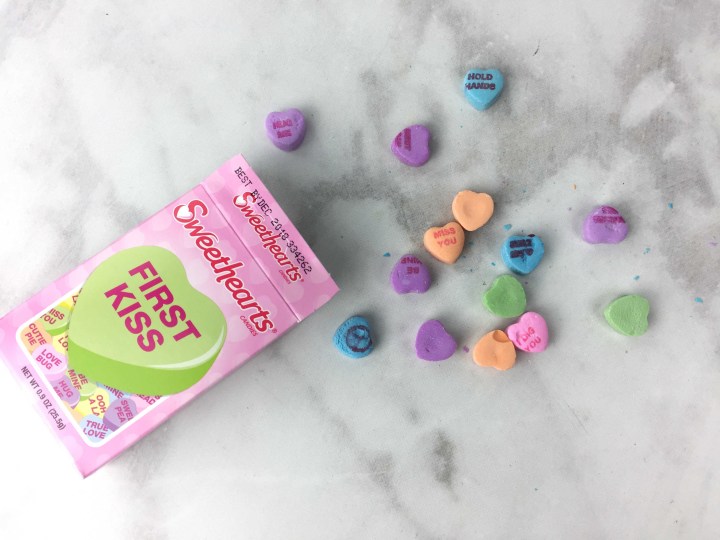 Sweethearts Candies – Colorful little hearts with sweet messages on it, totally classic! It was a delight to receive this classic Valentine's treat!
Queenie's Cards Espresso Pin ($10) – A die struck enamel fill pin with gold colored plating. If you're not a latte lover, this would be a nice Valentine's Day gift to someone who is.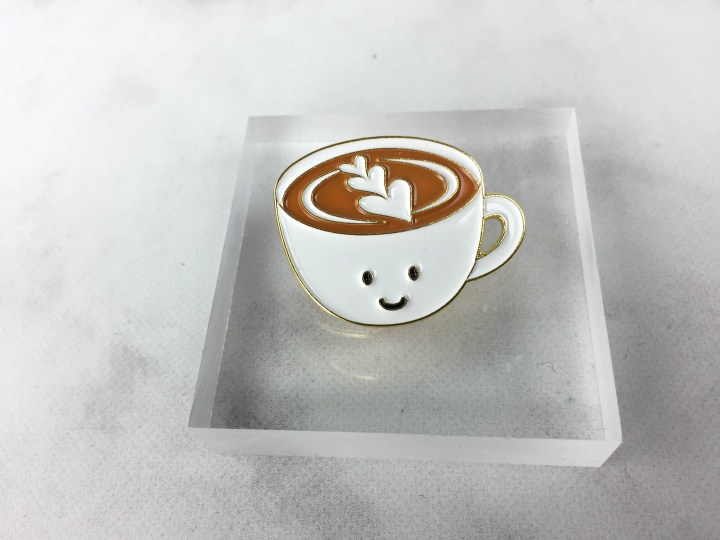 For added cuteness, say it with a pun: "I like you a latte." ?
Valentine's Cards ($5) – We got two cards. One has a vintage "feel" and shows a naughty cupid with a heart tied on a tree (LOL!) while the second one is a simple pink card with a gold print.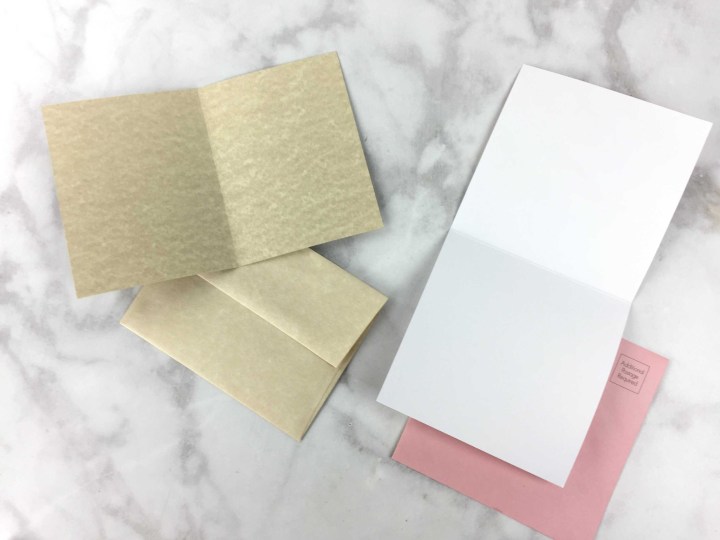 Lots of space to write your heart out!
Whimsical Bracelet Card ($3) – We got another Valentine's card to write on and it has a surprise inside…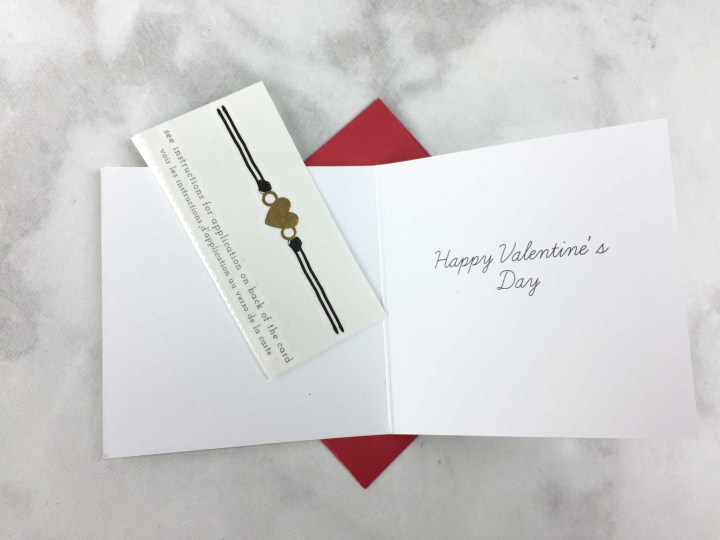 A cute tattoo bracelet! It will surely be enjoyed by kids and teens – why not show them some love this Valentine's too, right?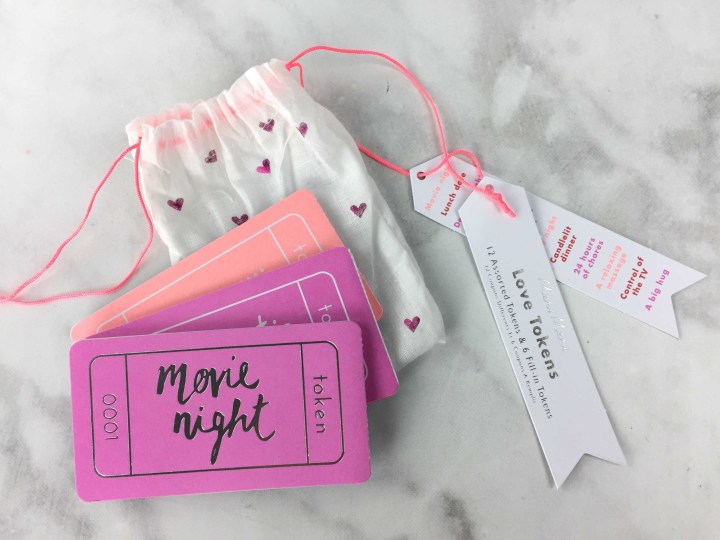 Meri Meri Love Tokens ($12) – Love tokens are such a cute concept!
There are coupons for a lunch date, for a dessert night, for a relaxing massage, and yes, even for the control of the TV. If you've given your partner all sorts of things for Valentines in the past years and you are having a hard time thinking what to give next, this will be such a fun and unique gift!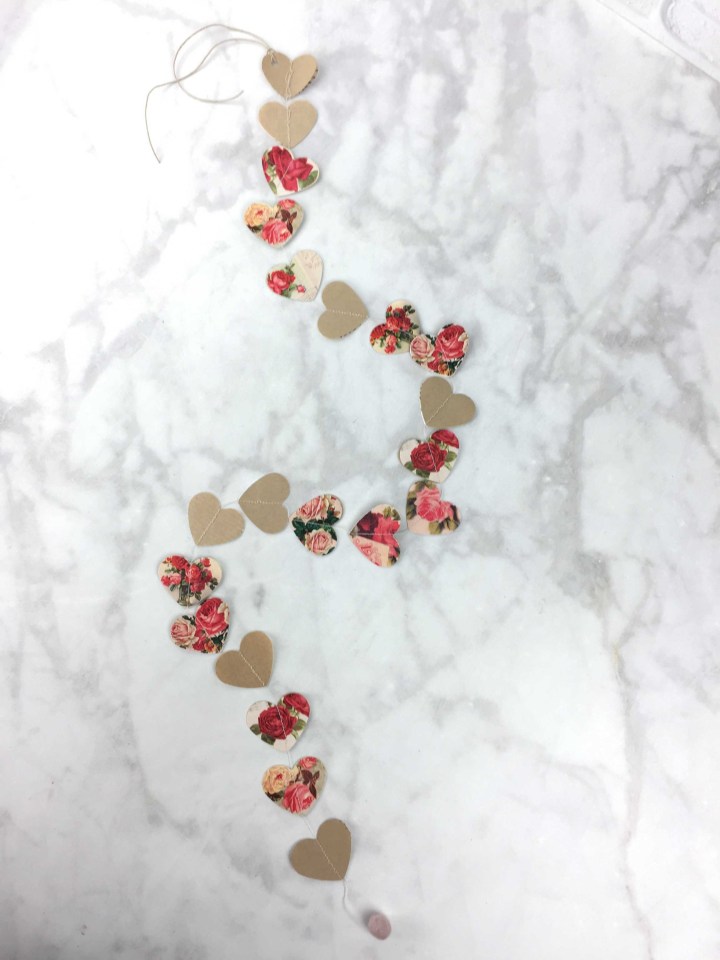 La MiaCasa Vintage Book Style Garland ($10, $6 on Etsy)  – Valentine's or not, this rustic-style garland is a nice home decor item!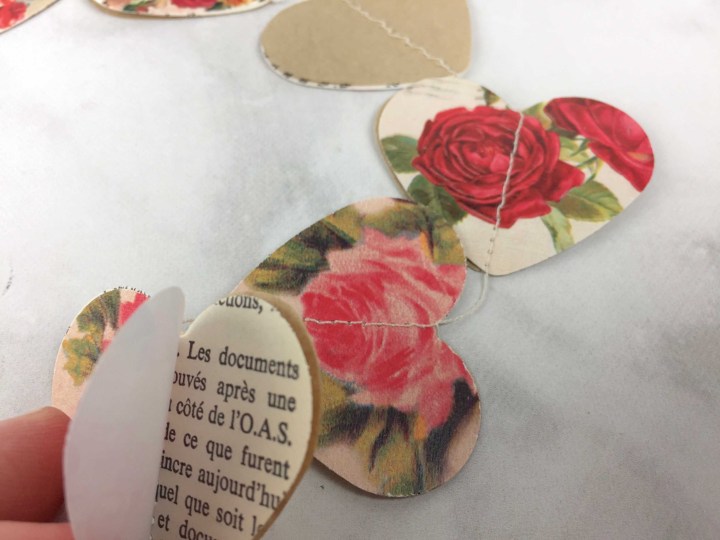 The first layer is a vintage rose print and inside it are French book pages! Que c'est beau!
This is what it looks like when you hang it…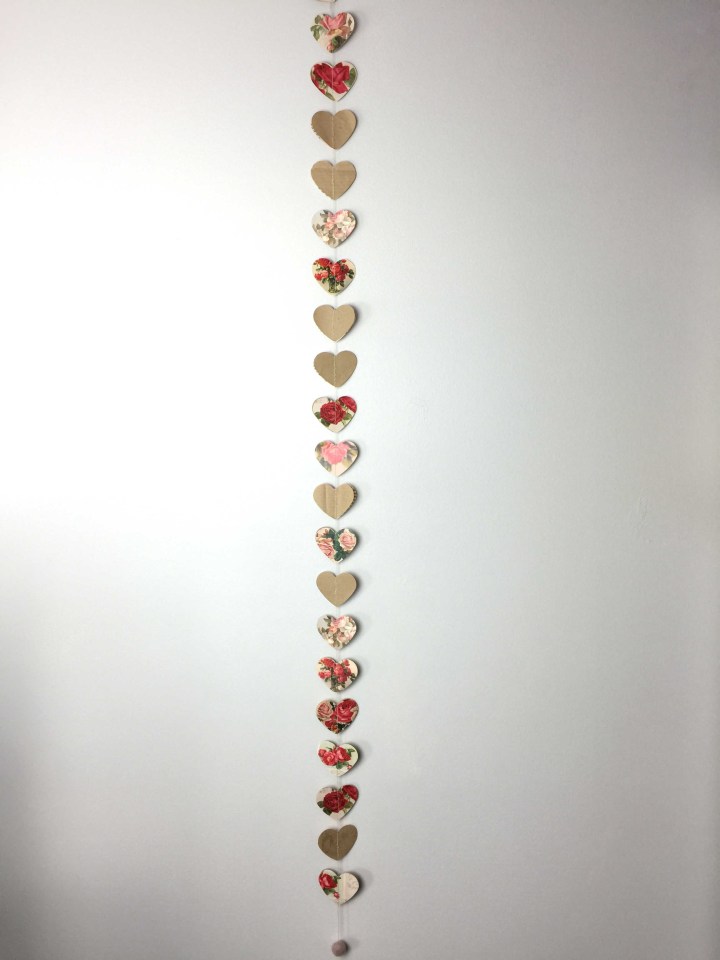 But you can also put it against a wall! This box was super sweet and perfect for Valentine's Day. I love how all the items in the box are always top notch, and we're always able to jazz up our home for the holidays quickly without much fuss, and with a lot of fun!
What did you think of the TINSELBOX goodies this month?