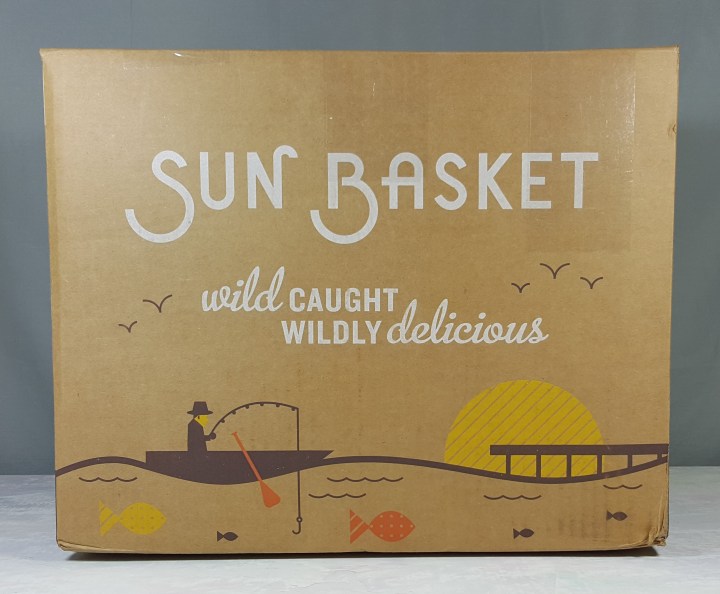 Sun Basket provides chef-developed and nutritionist-approved recipes focused on helping people create delicious, healthy meals using quality ingredients and globally-inspired flavors. Recipes are created by Chef Justine Kelly, formerly of The Slanted Door. Meals are between 500–800 calories per serving and use certified organic produce and responsibly sourced meats and seafood (free from antibiotics and added hormones). Pick and choose 3 recipes between the following meal plan menus for your weekly selections: Chef's choice, Paleo, Gluten-free, and Vegetarian. You can also opt for the Rise & Shine menu which consists of two dinner recipes and two 5-minute breakfast recipes. Sun Basket is now providing 20-minute meals as part of the weekly selection for those short on time.
DEAL: Get 3 meals free! Deal applies automatically, just visit and subscribe.
Recipes are separated into individual bags (with color coded labels). Meals are packaged to stay fresh in the box for up to 8 hours after delivery. Note from Sun Basket: recipes with delicate greens and fresh mushrooms are best used within 4 days of delivery. Sun Basket provides most of the ingredients needed for your recipes, but there are a few pantry staples that you'll be asked to add such as olive oil, grapeseed or sunflower oil, plus salt and freshly-ground pepper. Occasionally, you'll be asked for wine or butter as an optional recipe item.
Each week Sun Basket provides information on a featured food item or preparation method. This week, the topic was how to create a spiced syrup. This can be a great mix-in for cocktails, flavoring for baked goods, or drizzle for desserts and coffee.

Each recipe card features a full color picture of the final dish on the front, and step-by-step directions with ingredients/quantities on the back.
Turkish Red Lentil Soup with Yogurt and Naan Croutons: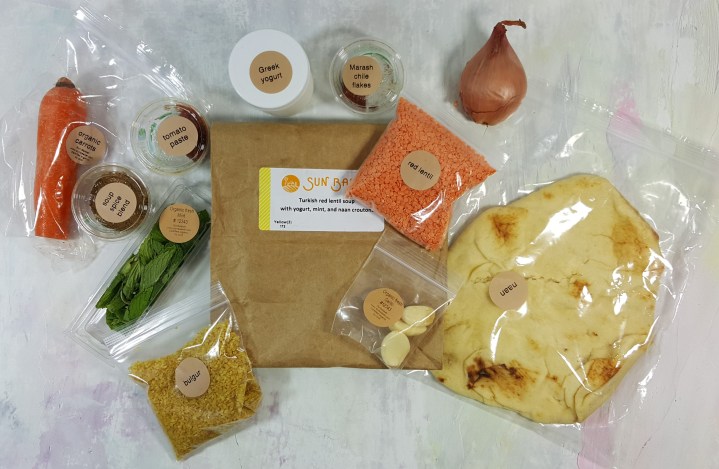 Ingredients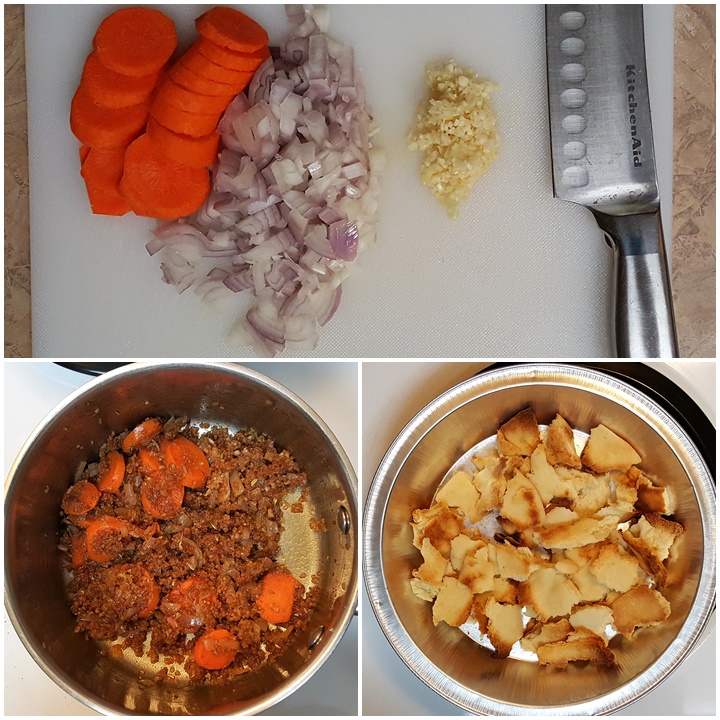 Making the meal: Toast the naan, prep the soup ingredients, cook the soup.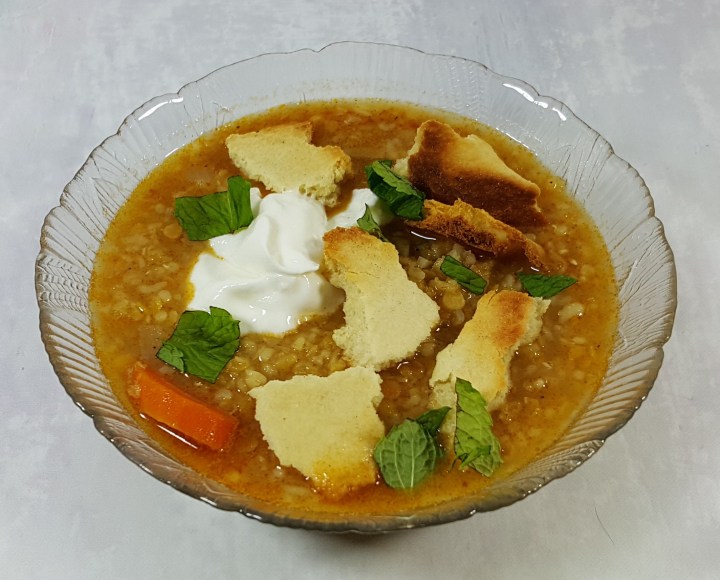 This soup was so yummy!  The yogurt added a nice tang and creaminess, while the naan croutons added a nice texture with their crunch. The seasoning was just right, but this soup would stand up nicely for additional heat if you prefer.
Salmon alla Puttanesca with Chard:  
Ingredients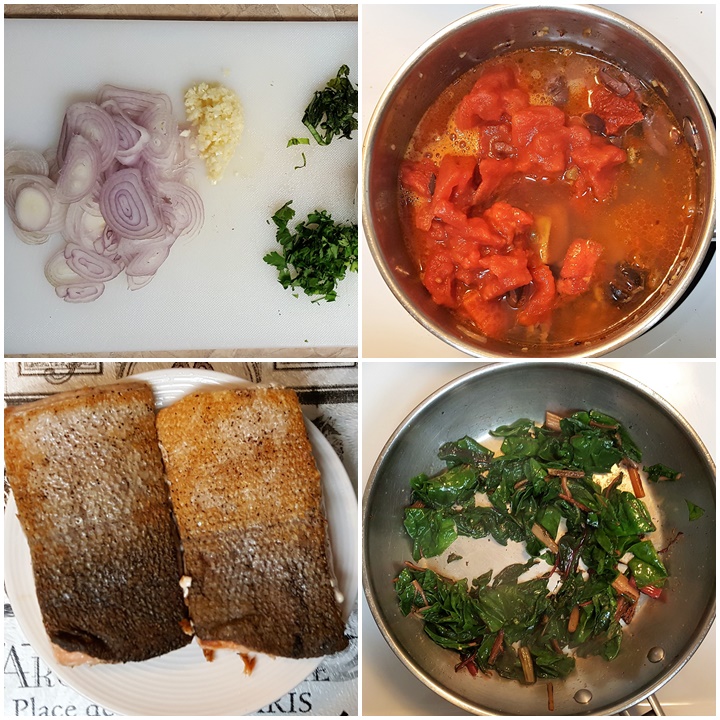 Making the meal: Prep the puttanesca ingredients, make the puttanesca sauce, cook the salmon, and prep/cook the chard.
This was my favorite meal from this week's box! The puttanesca was so flavorful by itself. Then, you add the chard and the perfectly cooked salmon…OMG. Seriously, you need to try this. The only thing that I didn't like was that I worked so hard to get a crispy skin on the fish, only to place it on top of the sauce (it got a little soggy while I took pics).
Steak and Eggs with Tomato-Cauliflower "Rice":
Ingredients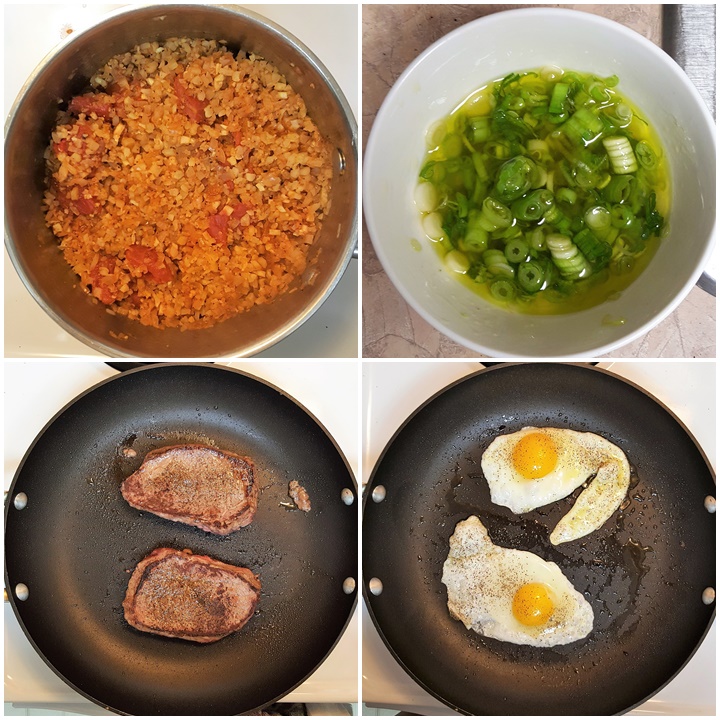 Making the meal: Make the tomato-cauliflower rice, make the scallion oil, cook the steaks, and cook the eggs.
I am one of those people who like an egg on her burger, so this recipe was completely appealing to me. The tomato cauliflower rice paired nicely with the steak. The sweet and tangy tomato reminded me of steak sauce, and the cauliflower was hearty enough to be a solid replacement for a potato. But the creamy yolk pulled it all together, while the scallion oil gave a nice herby finish.
I was very happy with the meal assortment in this Sun Basket. I should be, since I chose the menu. LOL. The meals are easy to prepare and healthy. They've been a great way for me to manage calories in my household since each recipe comes with a breakdown per serving. Now, I'm off to choose the next set of meals. Happy eating!
Sun Basket meals breakdown to $11.49 per person, which is similar to eating out at a casual restaurant. There is also a $5.99 weekly delivery fee. You can choose between the 2-person or 4-person plans (weekly $74.93 and $143.87, respectively). Skip or cancel at any time. Sun Basket has an expanded delivery area. However, they do not deliver to the following states: AK, HI, IA, KS, LA, MN, MO, MT, NE, NM, ND, OK, SD, TX, and WI. They only deliver to parts of AR.
Have you tried Sun Basket yet or any other meal service?

Visit Sun Basket to subscribe or find out more!