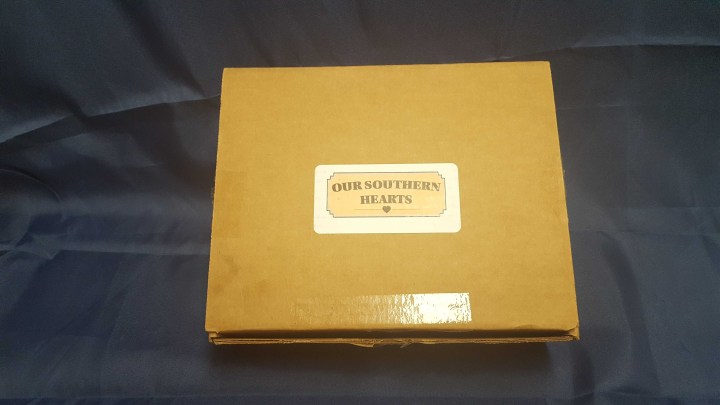 Our Southern Hearts is a monthly subscription box that introduces you to great, Southern artisan products such as jewelry, home decor, tasty treats, bath products & more. Ya'll know we enjoy new things.
Each monthly box is $39.95 per month with free shipping. Each box will have a retail value of $45+ and contain 3-5 items.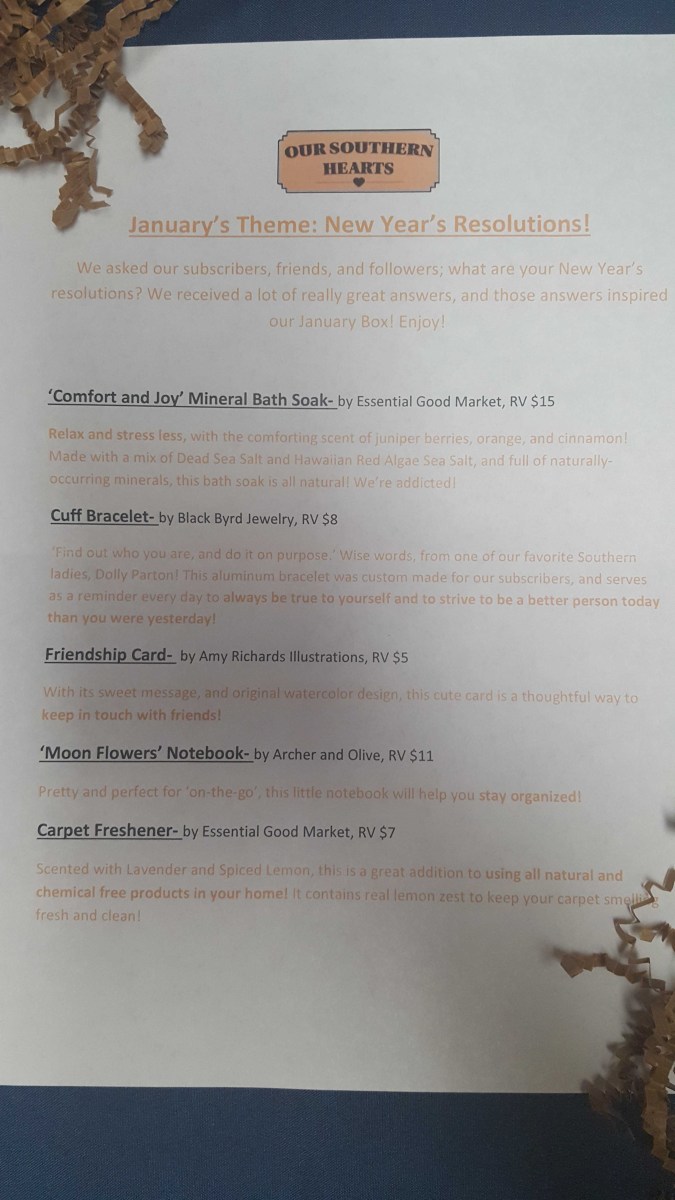 Each box includes an insert to tell which products you received. This month's box theme is New Year's Resolutions.
DEAL: Take $6.00 off your first box! Use coupon code HELLOSUB.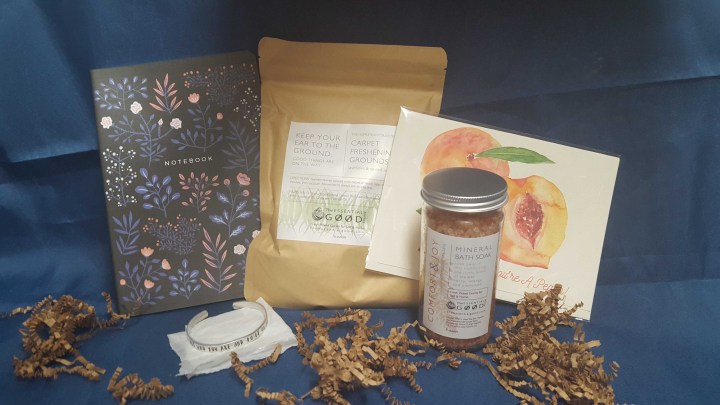 Alright, ya'll, let's get down to it! My first item is…
…a jar of "Comfort and Joy" Mineral Bath Soak by Essential Good Market ($15). I love the smell of this bath soak. It is a mixture of Juniper berries, orange, and cinnamon. It is mixed with Dead Sea Salt and Hawaiian Red Algae Sea Salt. It's all NATURAL!!! I wasn't the only one to try this one out. My friend had to try it out too and she loved it too.  What is your favorite scent to soak in?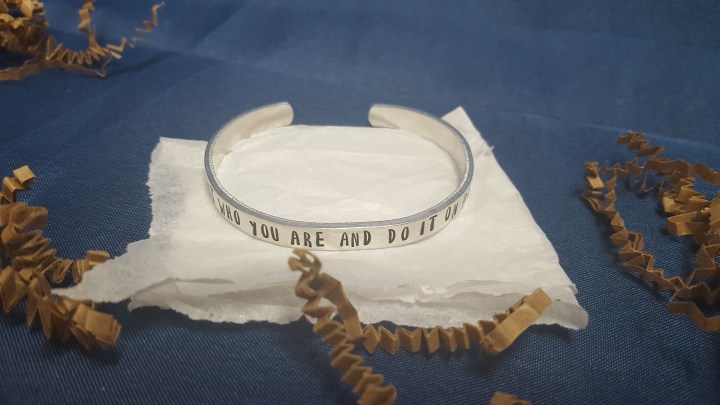 My next item is a Cuff Bracelet From Black Byrd Jewelry ($8). It is an aluminum bracelet with a quote from one of my favorite country ladies… Dolly Parton!! It says "Find out who you are, and do it on purpose." It is a perfect quote for me. I am who I am and I like it! It is always best to be true to yourself and strive to be a good person every day. It's a tradition in the South to be honest and I love it. The one person who must love you is you!! Unfortunately, this bracelet was a bit small for me to wear but it will be on my dresser as a reminder to be ME.
This cute item is a Friendship Card by Amy Richards Illustrations ($5).  I found nowadays writing letters or cards to relatives or friends is a dying art form. I continue to write letters and send handwritten cards. I've got to keep the postman in business. LOL. I love the beautiful artwork on this card. It is blank on the inside so I can write the recipient a personalized message. Let's keep the writing art form alive and send out letters and cards.
The next item is a "Moon Flowers" Notebook By Archer And Olive ($11). It is a cute little notebook you can keep in the car or on your desk to jot down notes, appointments, or to do lists to help keep you organized. I like the design of the front cover. There are no lines on the inside pages but instead there are grid dots, so you can customize the page as you see fit.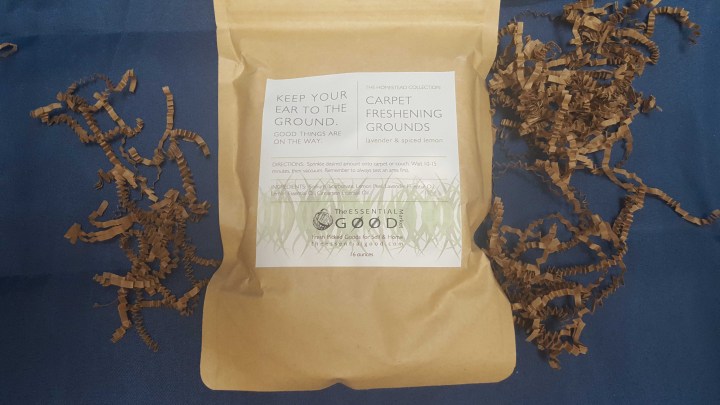 The last item in the box is something else to make your nose squeal with delight. It is a bag of all natural, chemical free Carpet Freshening Grounds from Essential Good Market ($7). It may not seem like it but this little bag contains a great scent. It is a mixture of Lavender and Spiced Lemon. You don't have to use much on your carpets. You sprinkle a little on and leave it for ten minutes, then vacuum. My oldest son came in asking where I got it from and if they had any other scents. I had to put a small bit in a mason jar for him to put in his room.
Yes, I am a Southern girl through and through. I absolutely enjoyed this box and can not wait to see what their next box brings. The items in my box had a value of $46. Let me know what you think of this new box.