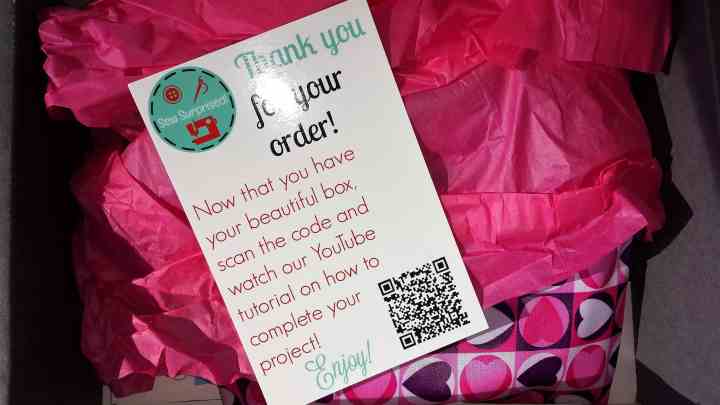 Sew Surprised is a subscription box designed to guide and educate the novice sewer. The first box sets you up to sew with everything you need to begin the learning process. You provide the sewing machine and they send you everything else that you need to get started sewing!!! Subsequent boxes will include what you need to complete a project which teaches a new skill. Each month that you subscribe will bring a slightly more complex project.
The postcard welcoming us to the box had a QR code on it for a YouTube video on how to use your sewing kit.
The box was packed full to the brim with sewing notions and goodies.
DEAL: Get free shipping on your first box! Use coupon code HELLOFREESHIP.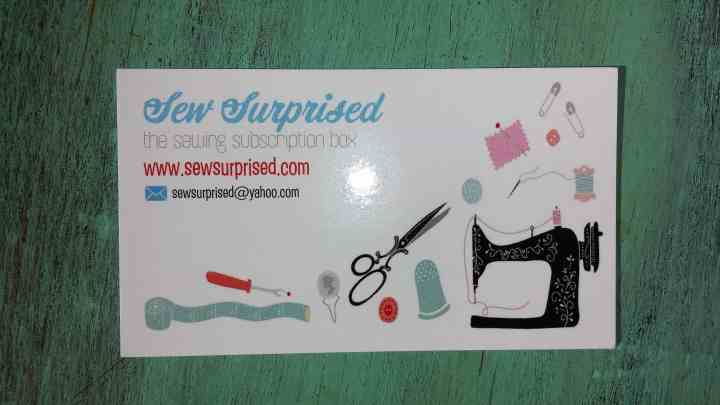 The Sew Surprised subscription box comes in three options, boy, girl, or teen/adult. The subscription is priced at $25 when you subscribe month to month and drops from there when you prepay to as low as $22 a month when you choose to prepay for one year. I was surprised by the very reasonable price of this box considering everything in it!
The back of their business card invites you to find out more about them on social media.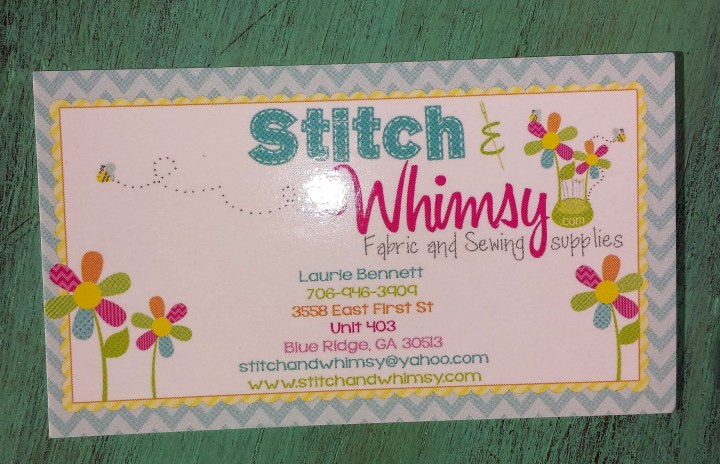 The Sew Surprised box is curated by Stitch & Whimsy Fabric and Sewing Supplies out of Blue Ridge, GA.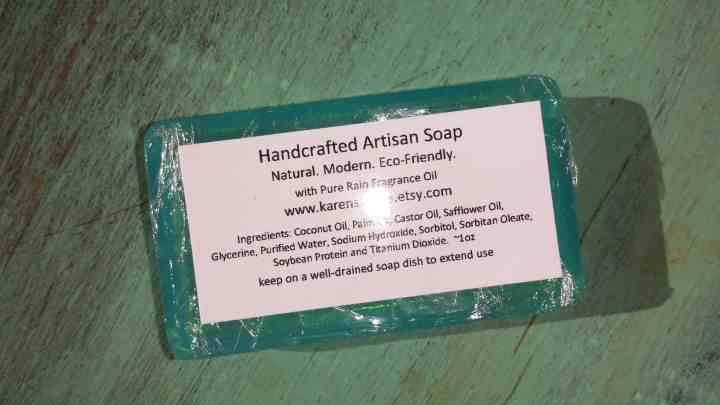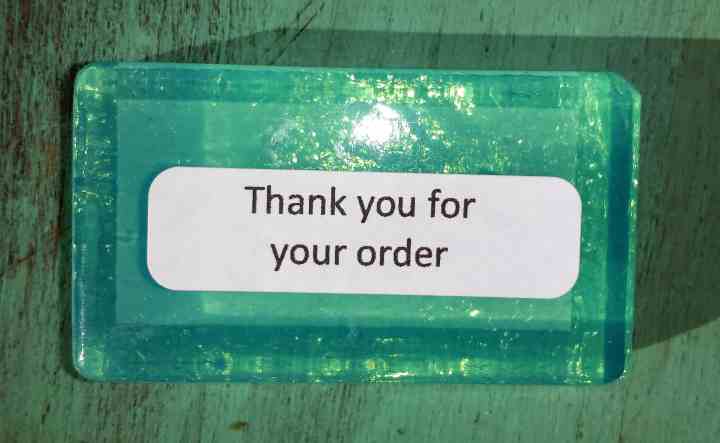 This cute little bar of handmade artisan soap was in the box as a thank you for ordering. Awe, that's sweet.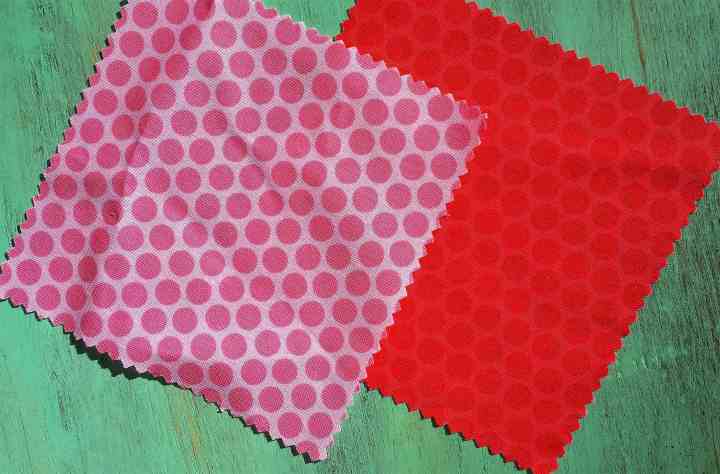 The box concentrated on stocking your sewing supplies and beginning the learning process. These two squares of fabric were in the box to whet your fabric palate.

This old school pencil with the changeable lead was in the box and will be great to mark on fabric with.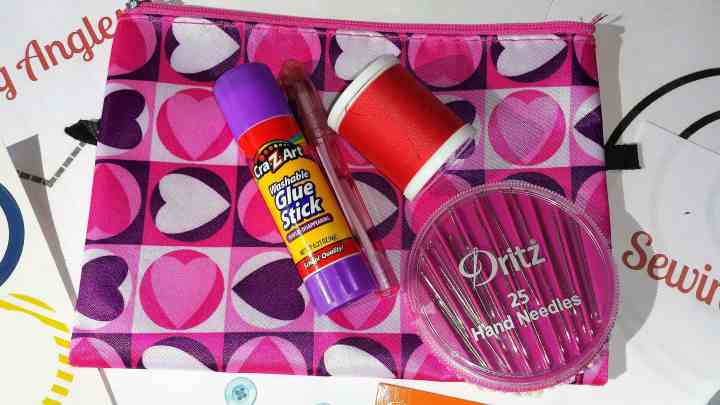 There were two little zipper pouches in the box and each was filled with sewing essentials. This, the smaller of the two pouches contained a glue stick (for temporary gluing before you sew), a mini pen (it's really cute), a spool of red sewing thread, and a pack of 25 Dritz needles. The needles came in on of these cool wheely things. There's a hole in the side and you turn it like a dial until the hole is under the needle size that you need, and voila, out drops the size you need while all of the others stay in the wheel neatly organized.
The second pouch was a little larger and very full. It included two pair of scissors, one adult size and one kid size, a 120 pack of Singer ball head straight pins, a 60″ flexible plastic measuring tape, a pack of 20 Singer Quilting and Craft safety pins, a 4 pack of Dritz size 14 Universal sewing machine needles, and a little red seam ripper with cap.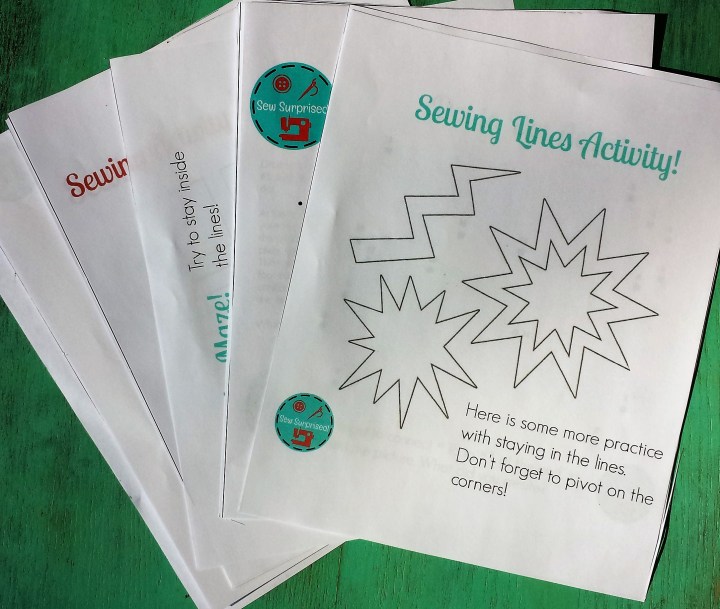 There were 15 of these printed sewing practice pages. You sew right on to the paper and learn everything from how to sew a straight line to stars, complicated shapes, and even a dot to dot pattern at the end.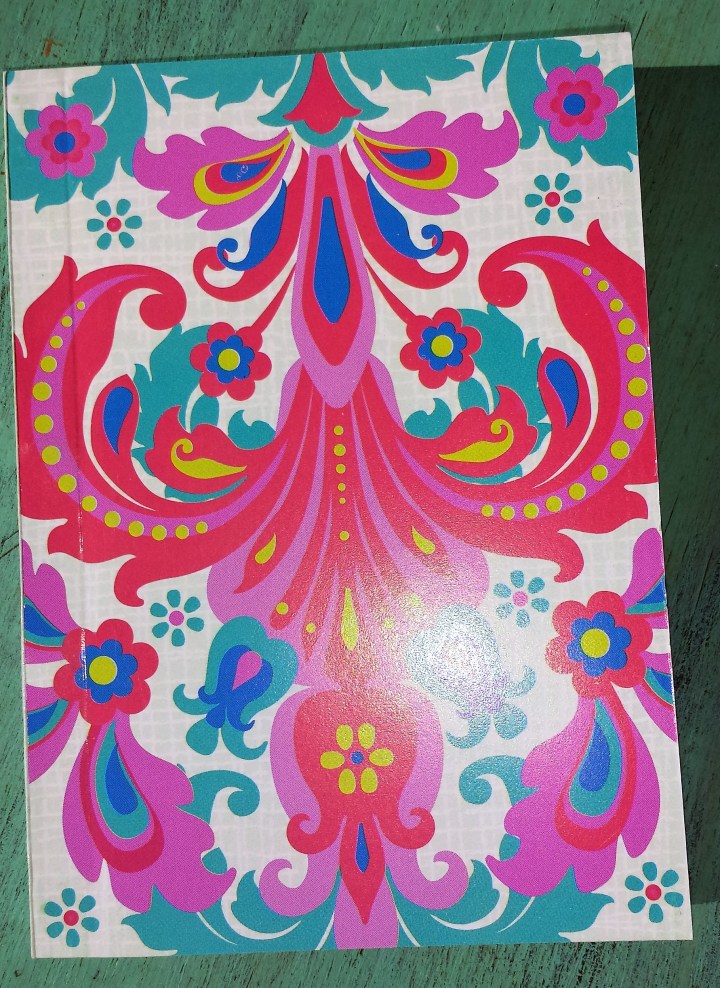 This pretty little notebook for jotting down sewing ideas was in the box.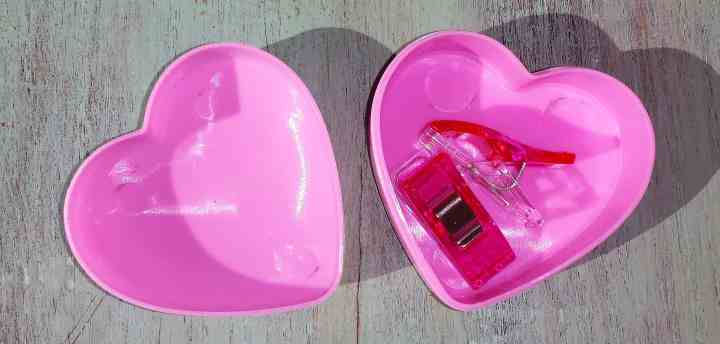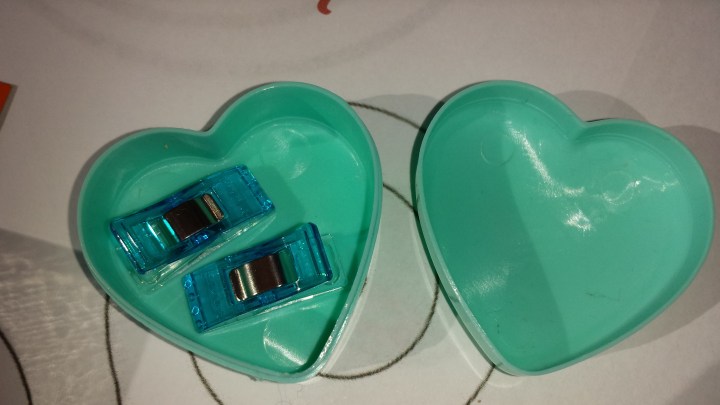 These two little plastic hearts had little clippies in them and could be used to hold pins, etc while you are working on a project.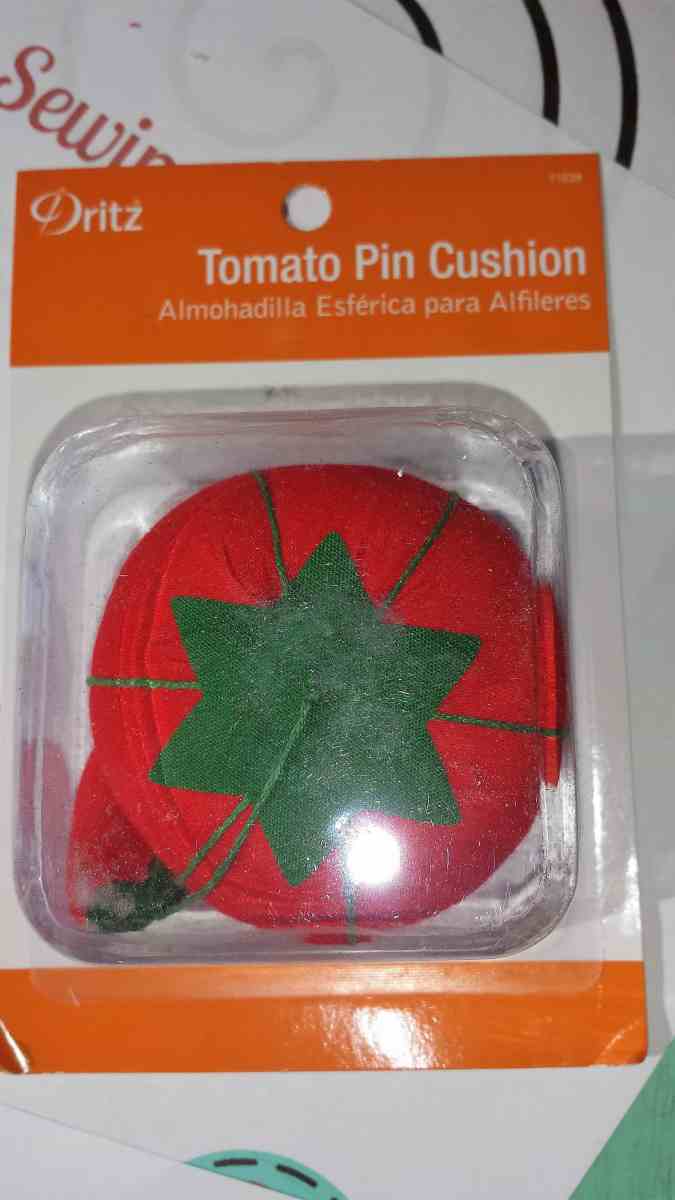 Or, you could put your pins in this retro Dritz Tomato pin cushion. I have one that was my grandma's. I love that they included this in the box. Every sewing aficionado really should have one.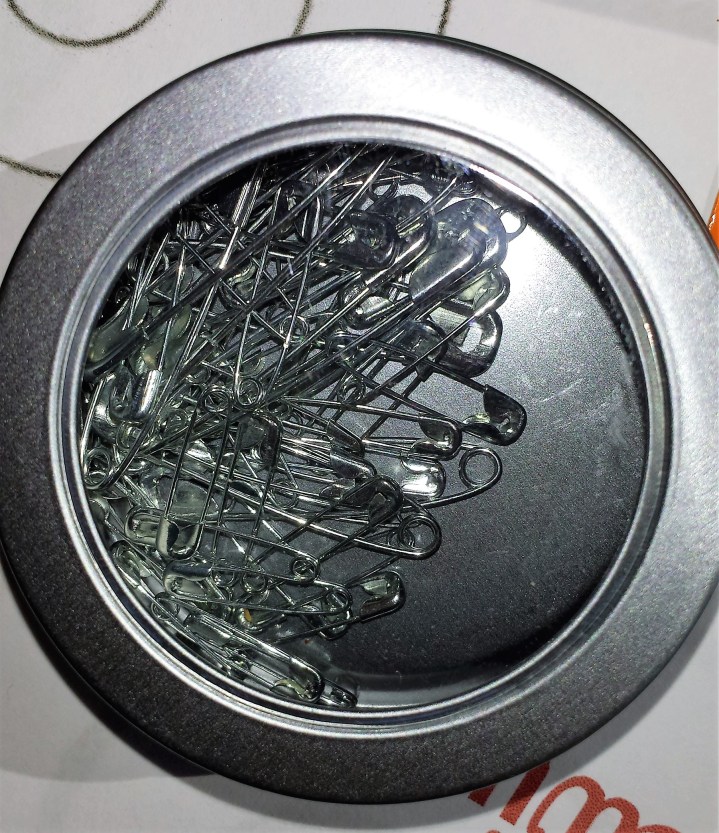 This handy little tin full of different sized safety pins was in the box.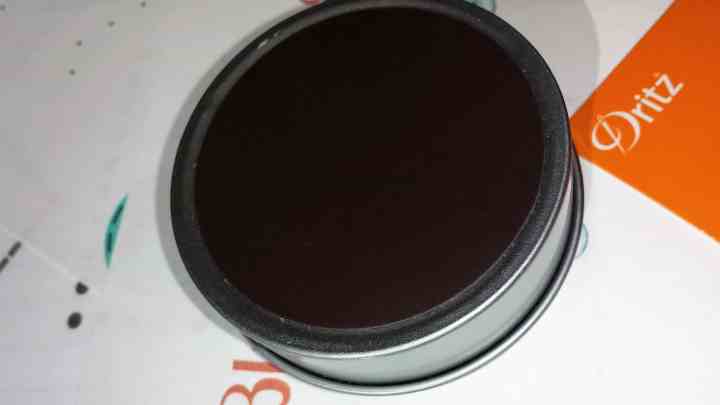 And, ta-da!!! The coolest thing! The back side of the tin is a magnet so you can stick it right to your machine if it's metal! Love it.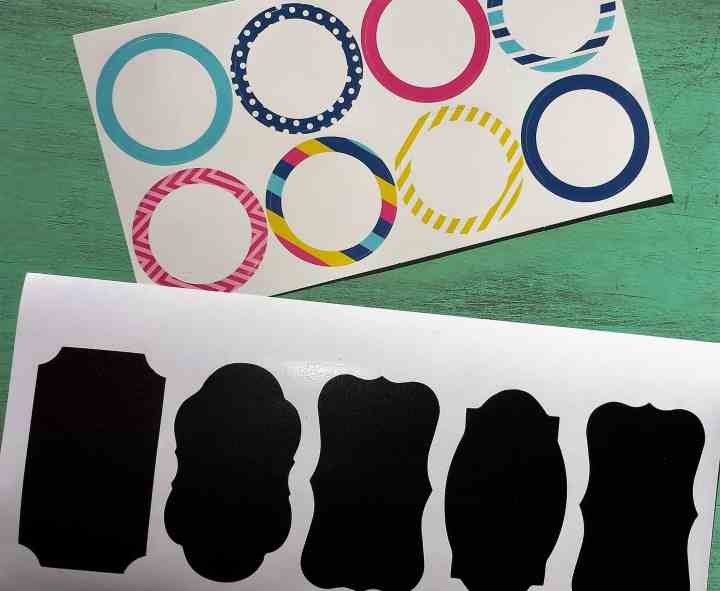 There were two sets of labels. The top ones are colorful and pretty. I will write on them with a permanent marker and use them to organize my sewing supplies. The bottom ones are very thick and meant to be written on with chalk.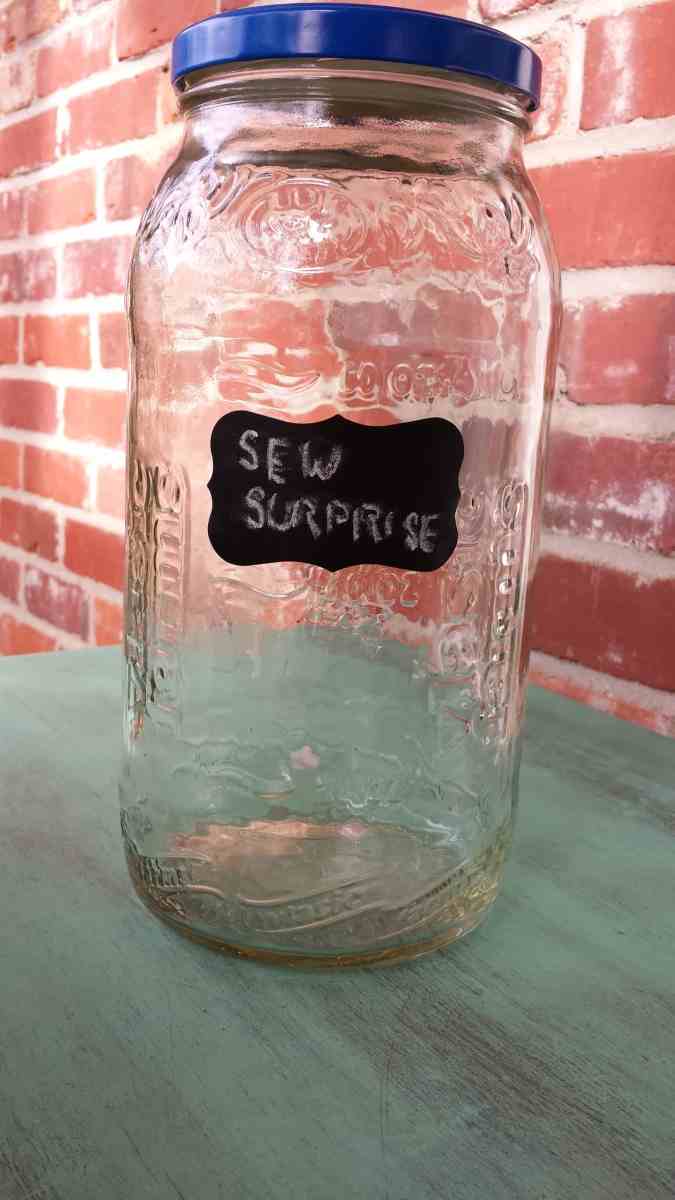 Here's one of the chalkboard labels on a pickle jar that I saved to put buttons in. Every sewing aficionado should also have a jar of buttons.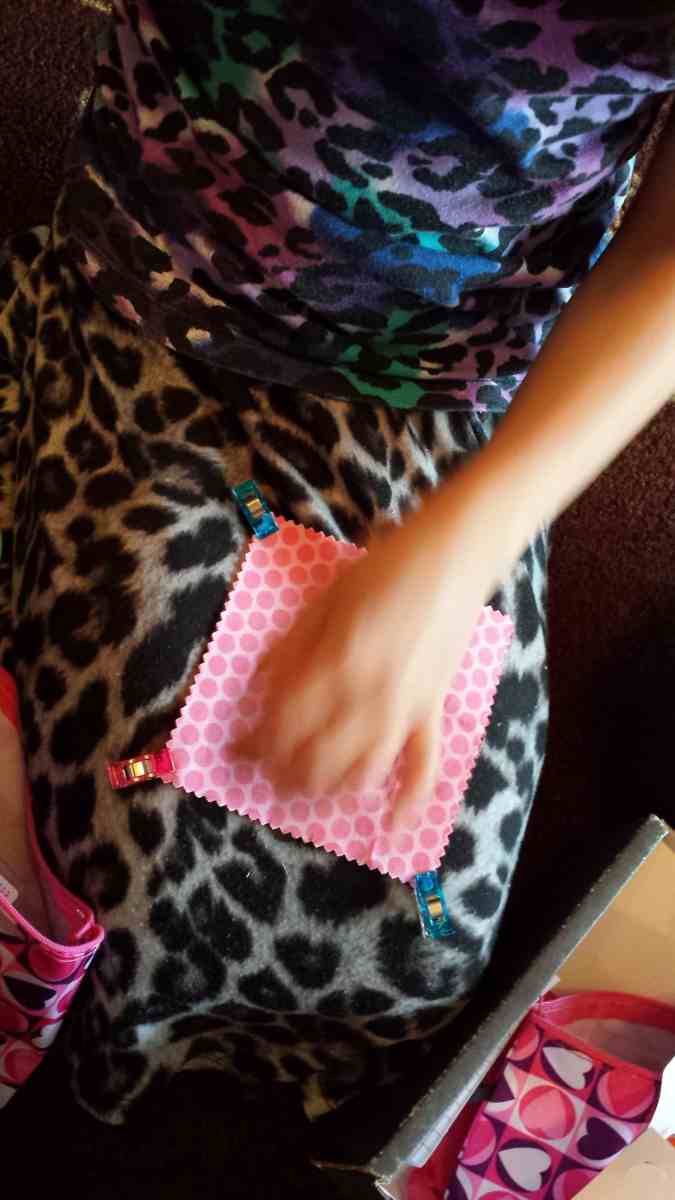 My daughters loved this box and dove right in clipping things together and practicing their hand sewing.
I was impressed with what I feel like is a great value for this box.  Sew Surprised has gone above and beyond to stock the novice sewers supplies with all of the essentials and some extra fun pieces too.  I also thought that the sewing papers were a great way to begin the learning process without wasting precious fabric.  I am looking forward to seeing what sewing projects future boxes have in store!