Scent From is a new travel-inspired candle subscription from the UK, bringing carefully selected scented products to your mailbox every month. Each month is inspired by fragrance from around the world, in the form of candles and one home accessory. The subscription is $26.59 and ships worldwide. I really like that the monthly theme is right on the box! This month's theme was Scent From The Alps! Sadly, the DHL plastic pouch was right on top of the sign…
Everything came inside a cardboard box with a lot of paper worms to keep everything nice and safe through transit.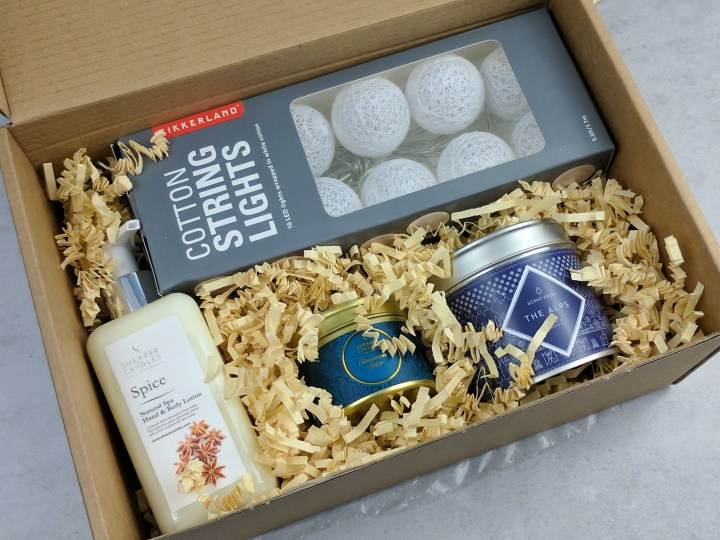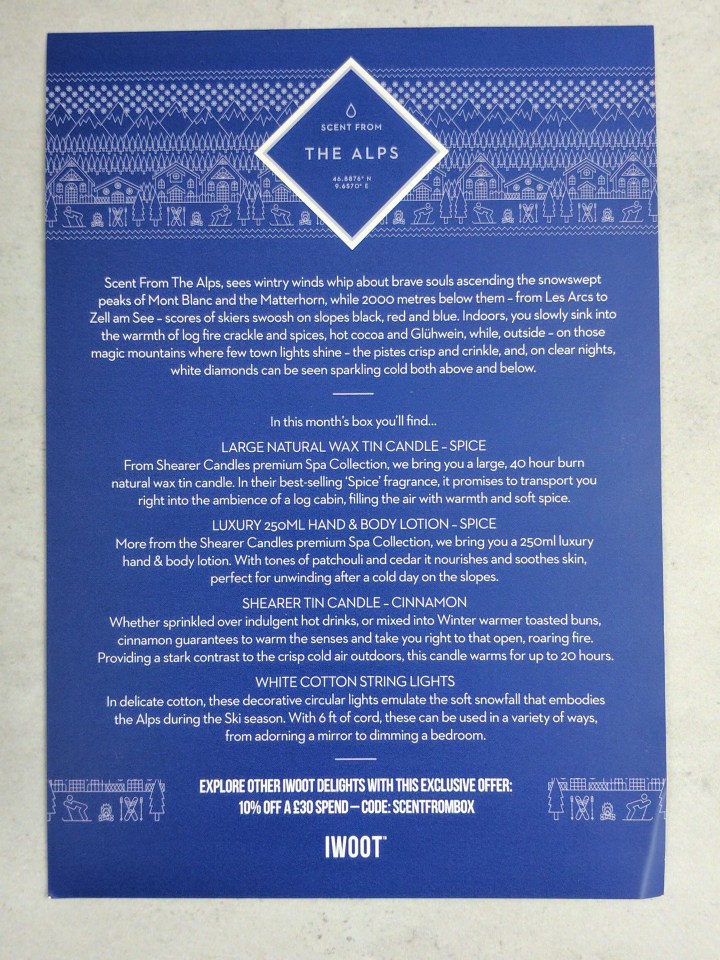 We received four items this month. We've got two candles, one hand&body lotion and some lights. This month is about the warmth of log fire crackle and spices, while outside white diamonds can be seen sparkling.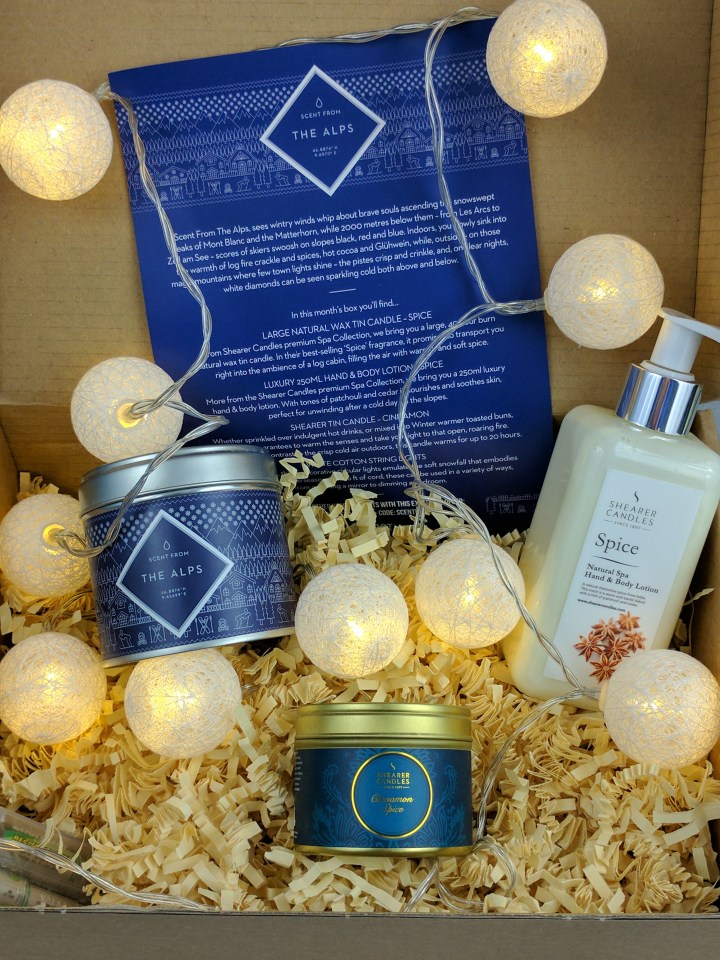 Everything in the box. As always, the tins are lovely! And what about the lights? Big, fluffy, snowballs!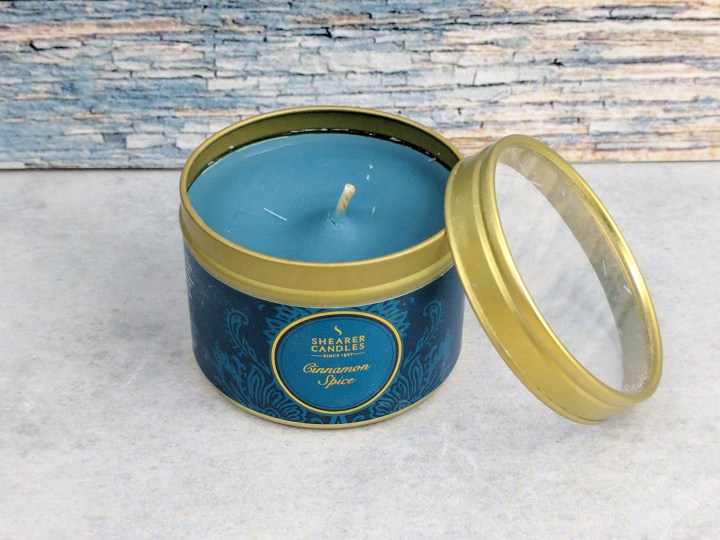 Shearer Candles Tin – Cinnamon. Sprinkled over indulgent hot drinks, or warm cinnamon buns, the smells should take you right to that open, roaring fire. When I smelled it, I thought of Christmas nights, when it's snowing, everyone but a few are sleeping, everything is quite. I didn't feel it was the Alps per se, but it is very winter in my opinion. Such a nice little candle (burn up to 20 hours).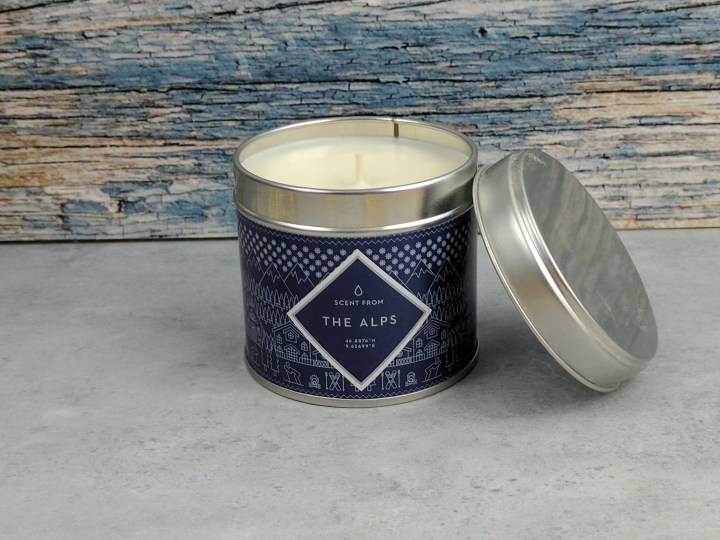 Large Natural Wax Tin Candle – Spice. I love the scent in this candle, but it reminded me more of India than the Alps with a blend of warm spices. Probably because of the hint of patchouli that I can smell in it. Don't get me wrong, it's an awesome smell, just not something I would have associated with the Alps.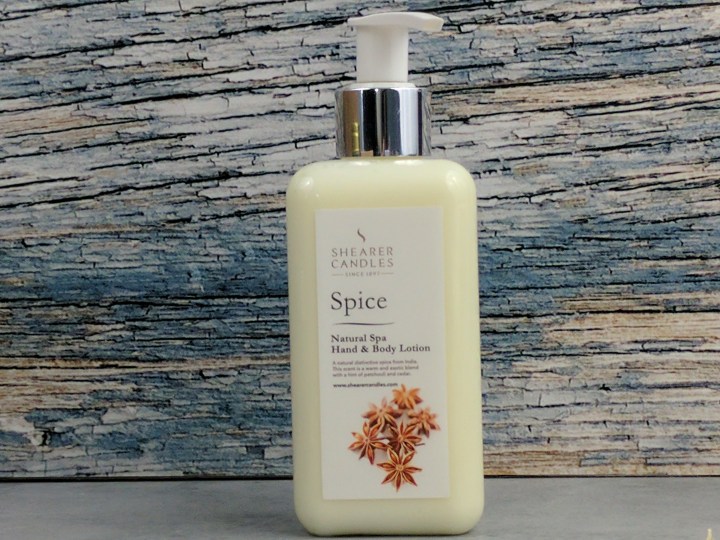 Luxury 250 ml Hand & Body Lotion by Shearer Candles – Spice. This is a great addition to this box. With the same blend of spices that the Large tin Candle, this lotion also remind me of India. It is warming, and a fun blend!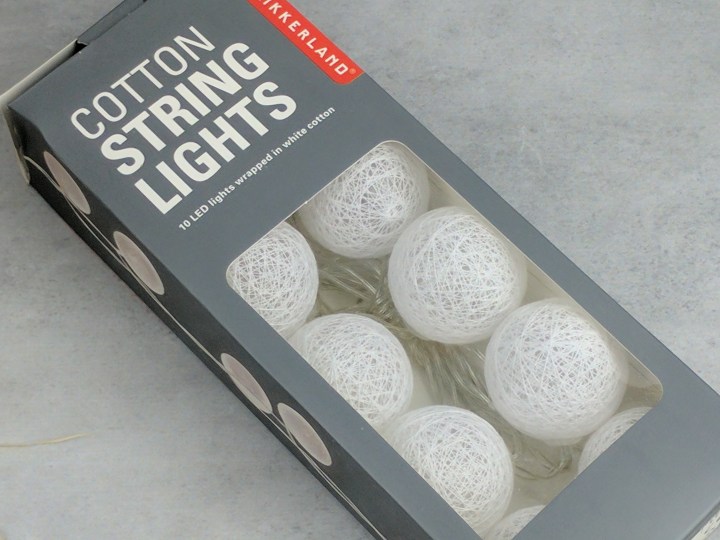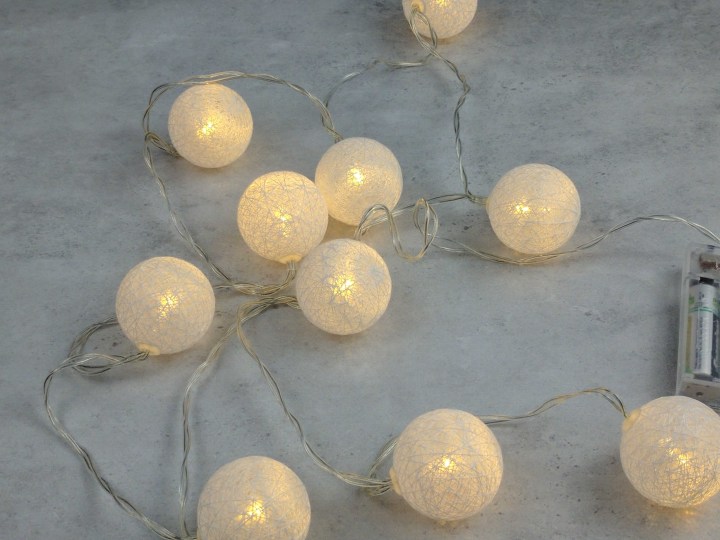 White Cotton String Lights by Kikkerland. These are so fun! They fit the Alps them perfectly with their shape that reminds me of snowballs! Perfect to hang around a window, a mirror or anywhere else really! (They're illuminating my bookshelves right now.)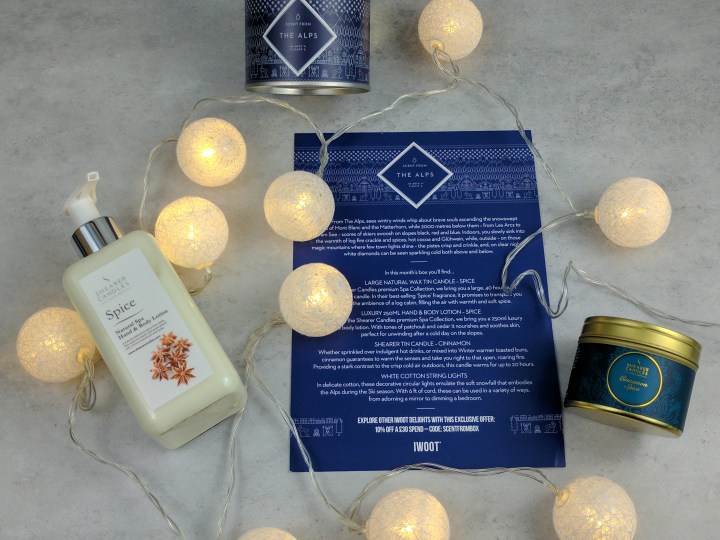 As usual, I really liked this box and the items chosen to complement the theme. The only thing I found strange were the scents chosen as they were more reminding me of India for example than the Alps, but this doesn't change the fact that everything smelled great! I'm happy they added a skin lotion and the lights are so fun!
February's scent is from Paris!
What did you think of this month's Scent From?