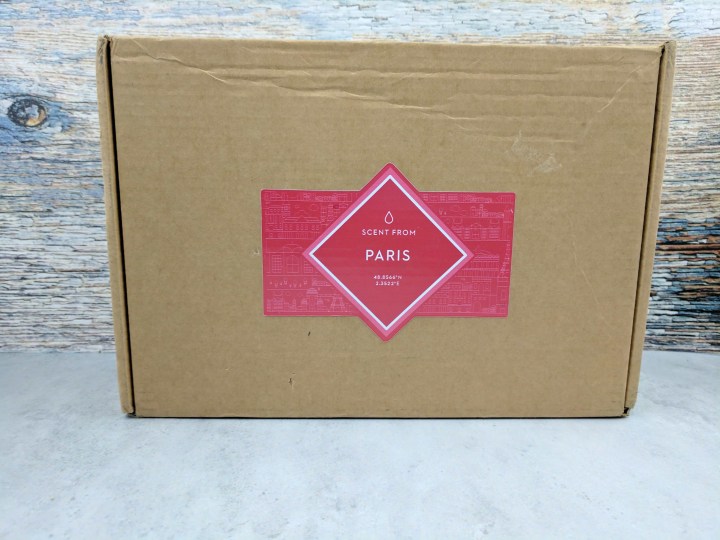 Scent From is a new travel-inspired candle subscription from the UK, bringing carefully selected scented products to your mailbox every month. Each month is inspired by fragrance from around the world, in the form of candles and one home accessory. The subscription is $26.59 and ships worldwide. I really like that the monthly theme is right on the box! This month's theme was Scent From Paris!
Everything came inside a cardboard box with a lot of paper worms to keep everything nice and safe through transit.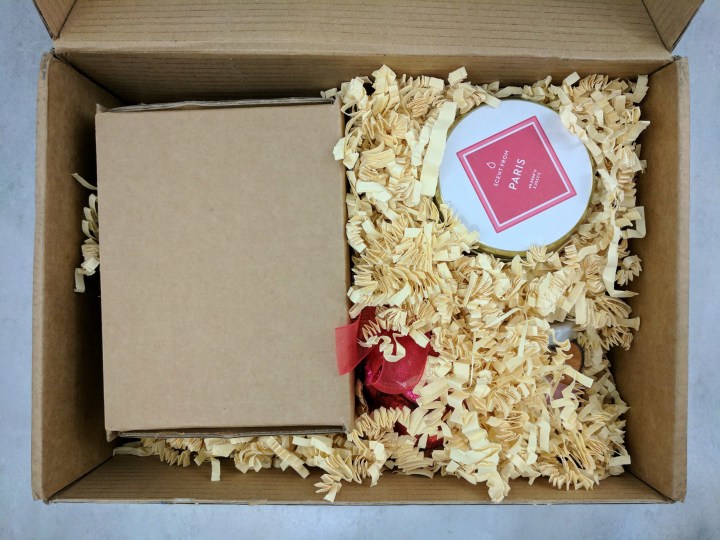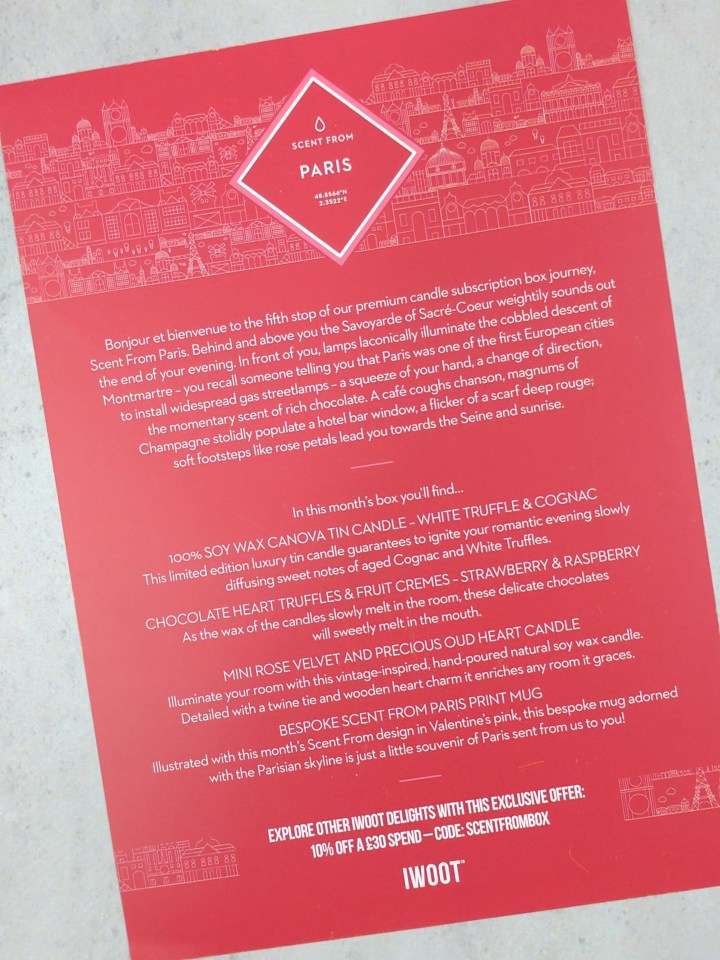 We received four items this month. We've got two candles, chocolates (it's Valentine's Day Month after all!) and a mug!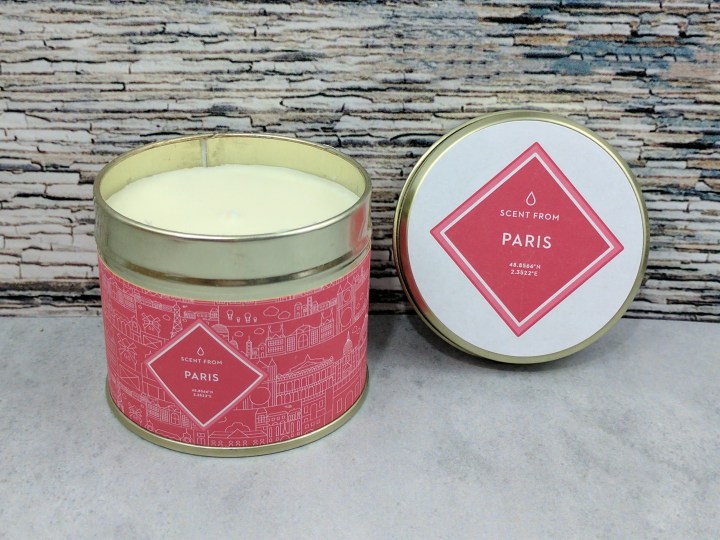 Soy Wax Canova Tin Candle – White Truffle and Cognac. This is a very sweet and overwhelming scent. I would not have been able to say that it was either truffle or cognac not having been told so! I like it, but it's quite strong. My candle wick was actually buried in the wax so I had to dig a hole to get it.
Mini Rose Velvet and Precious Oud Heart Candle. I love love love the floral not too sweet but very feminine scent of this cute little candle! The wooden heart really complements the scent!
Chocolate Heart Truffle and Fruit Cremes – Strawberry and Raspberry. You can't have a box with Paris as a theme in the month of February without chocolates, or a heart, or reds and pinks!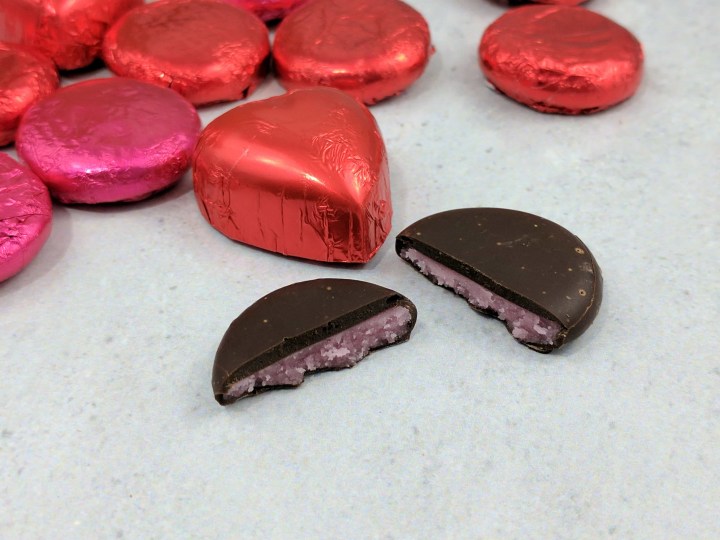 Neither my husband or I are fans of chocolate, but the creme inside was pretty good and the chocolates were gone in no time! The heart truffles had a hazelnut flavor to them, giving them a richness and a depth in the flavor.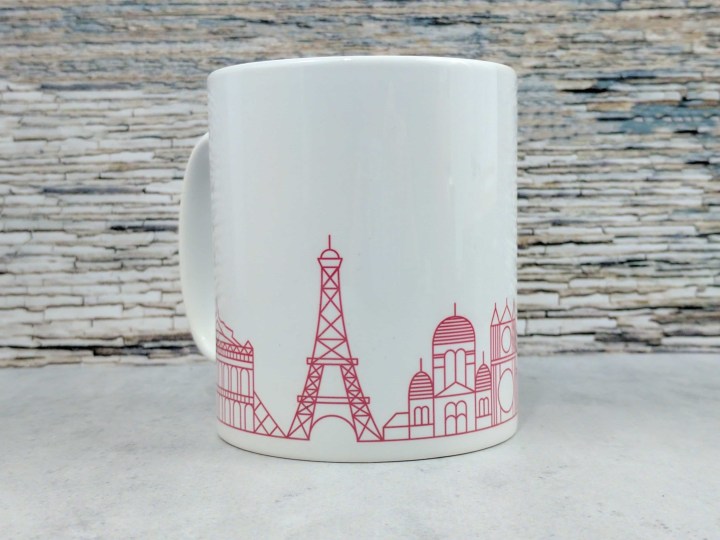 Bespoke Scent From Paris Print Mug. Cute little mug with all the Paris major attractions: Notre-Dame, Eiffel Tower, Arc de Triomphe, the Louvre, etc. It's a standard size mug, perfect to sip coffee in the morning with a croissant. Now I want a croissant au beurre.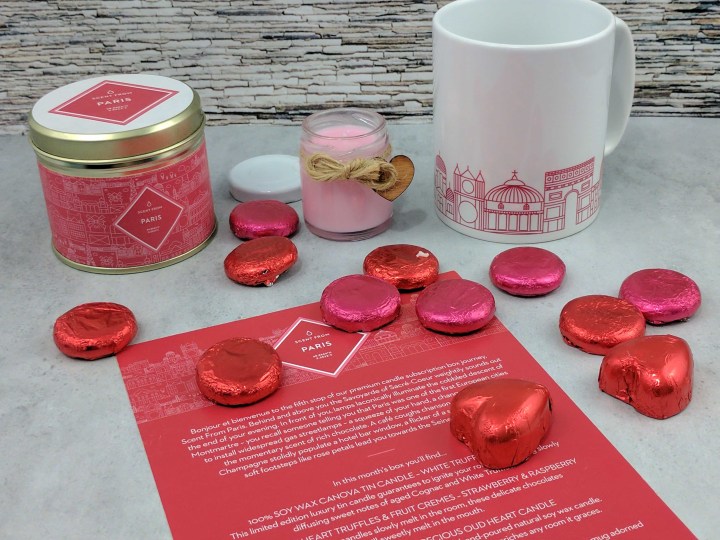 This was such a cute box for February! Lots of Love from Paris, and I really enjoyed the chocolates and the mug. I still want a croissant though. The small candle had my favourite scent of the two candle, as I found the big one a bit too much for my own taste. March Scent From location will be Bangkok! Sounds exciting!
What did you think of this month's Scent From?