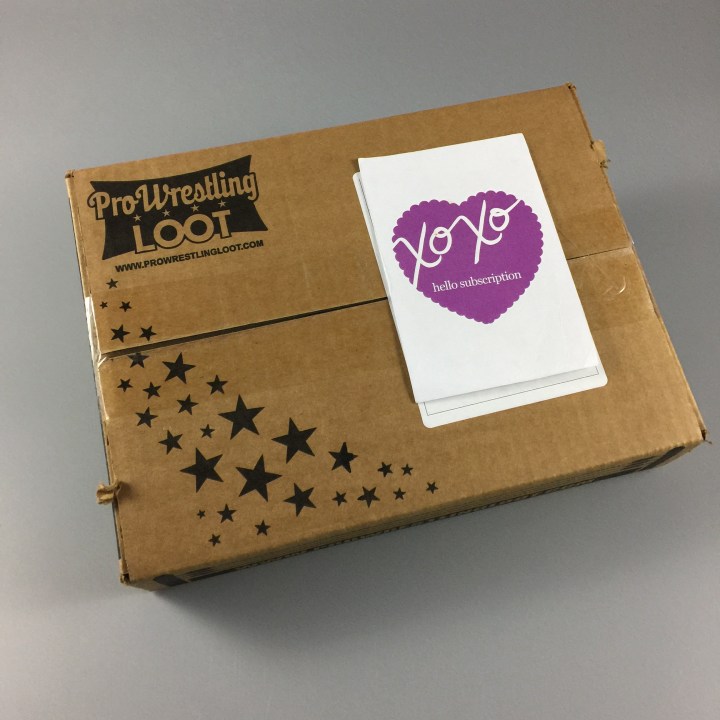 Pro Wrestling Loot delivers collectible items from the world of professional wrestling. This box is $19.99 per month + $6.50 shipping. The items come from the major wrestling companies and also from some of the independent federations. Each month has a different variety of items so let's take a look at what this month had to offer. No description card this month, unfortunately.
As you can see, there are items from a multitude of wrestling companies.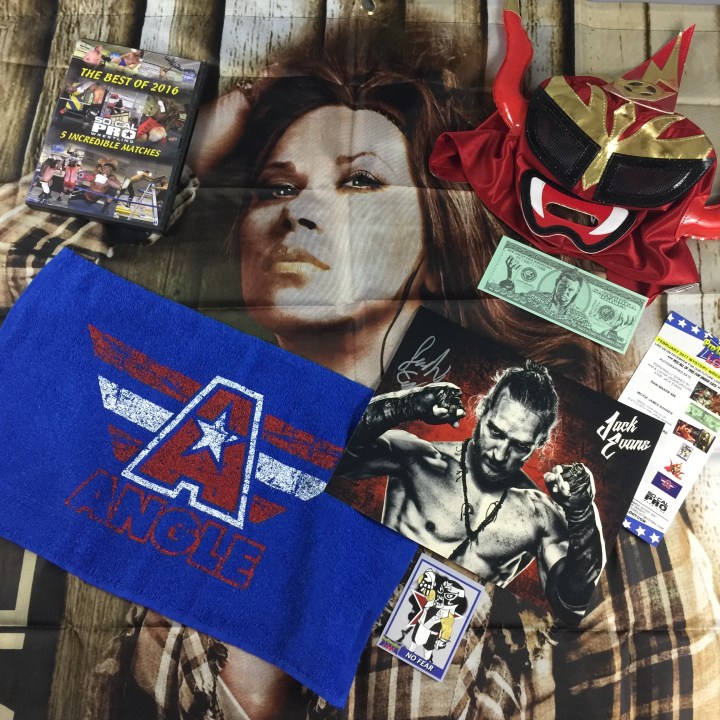 DEAL: Receive 10% off your first box with code SAVE10!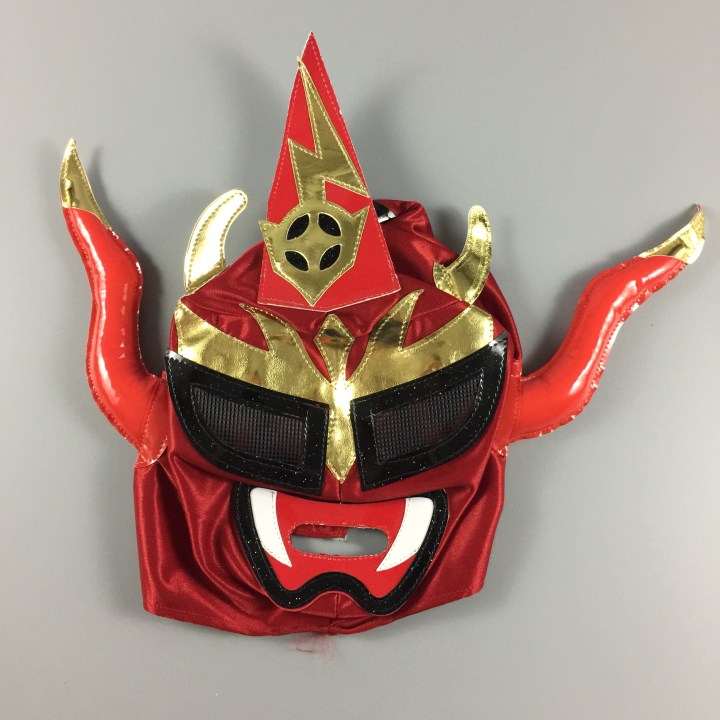 Jushin Thunder Liger Mask – I'm super excited to receive the mask of the legendary Japanese star.
I think I look pretty awesome in it!!!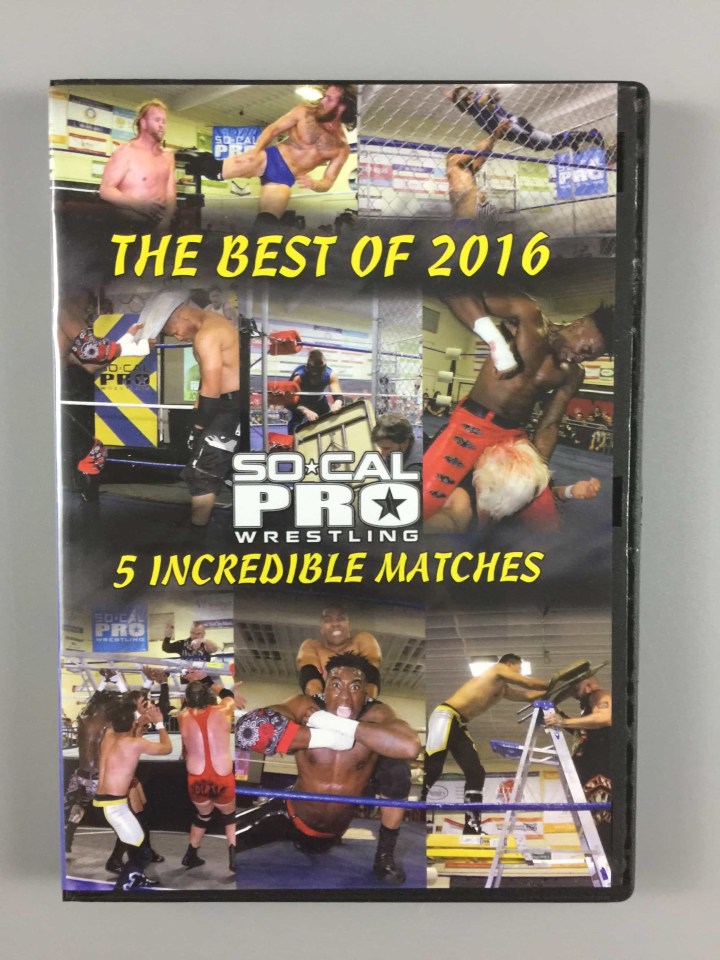 Best of 2016 So-Cal Pro Wrestling DVD. There are five matches included in this DVD.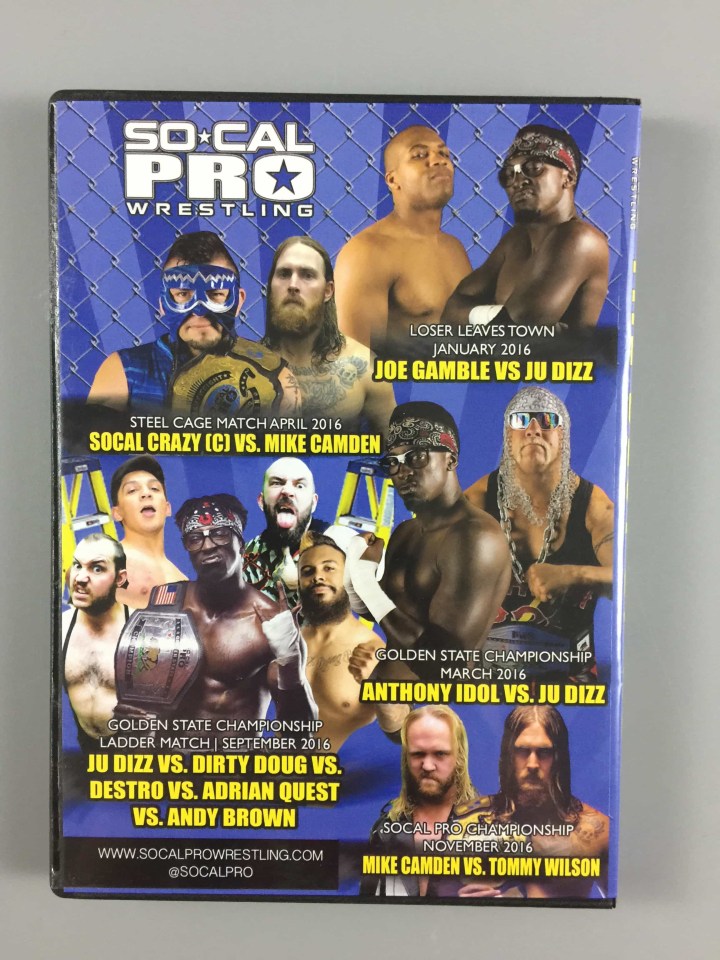 The DVD features wrestling action from talented individuals like Ju Dizz, Dirty Doug, Destro, Adrian Quest, Andy Brown, Anthony Idol, Mike Camden, Tommy Wilson, Joe Gamble and Socal Crazy.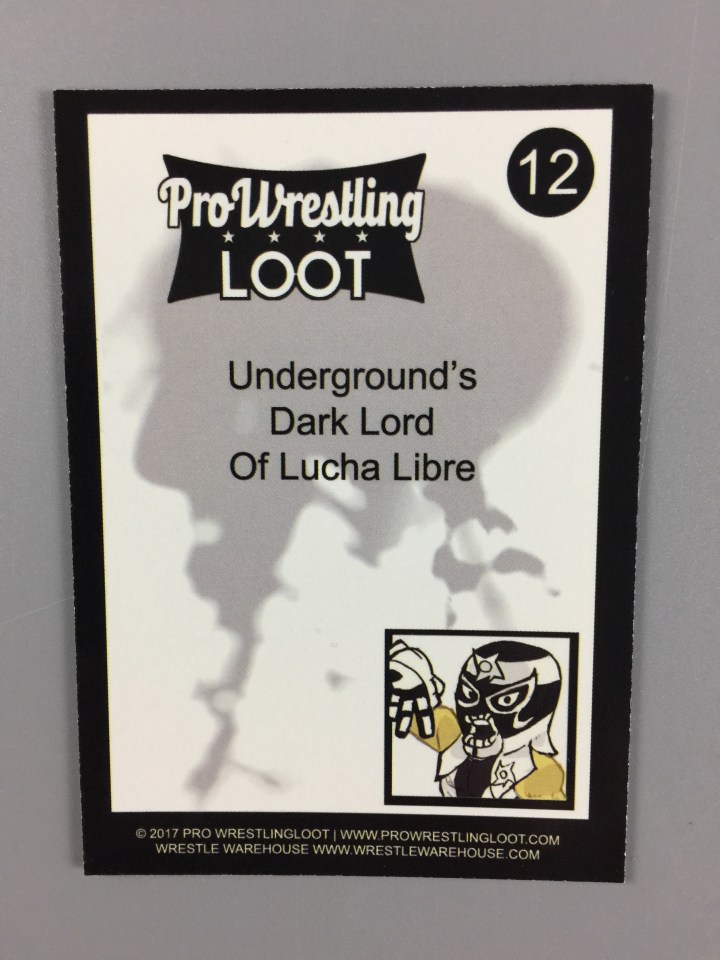 PWL Trading Card – The monthly card features artwork of a particular wrestler who has no fear.  Some might even say "Ciero Miedo."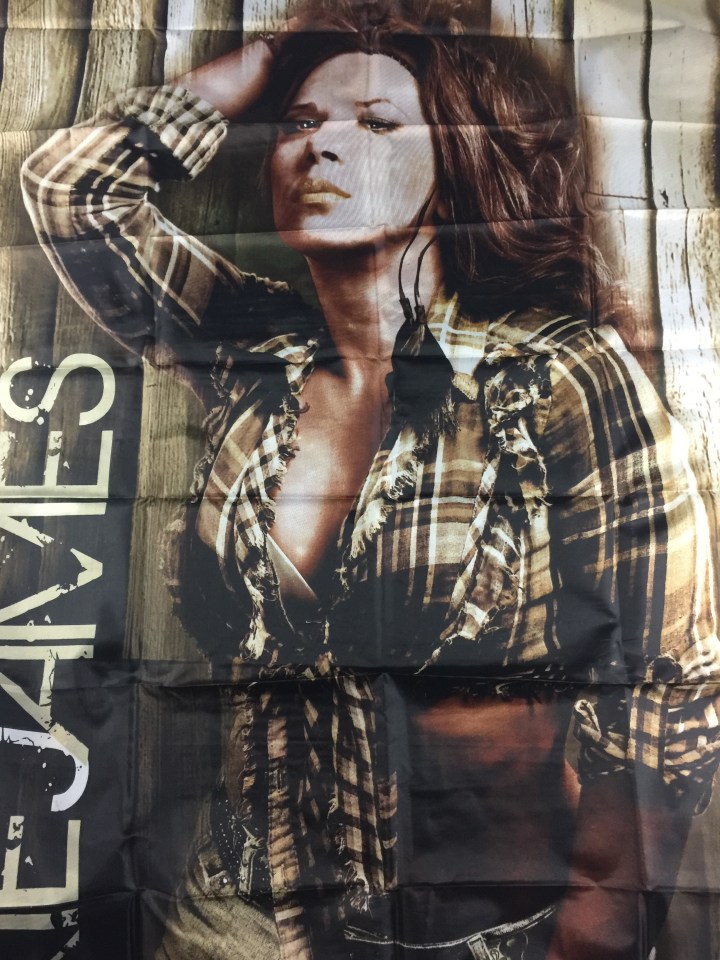 Mickie James Banner. I am a huge fan of Mickie James. She has been wrestling for many years and is incredible at it!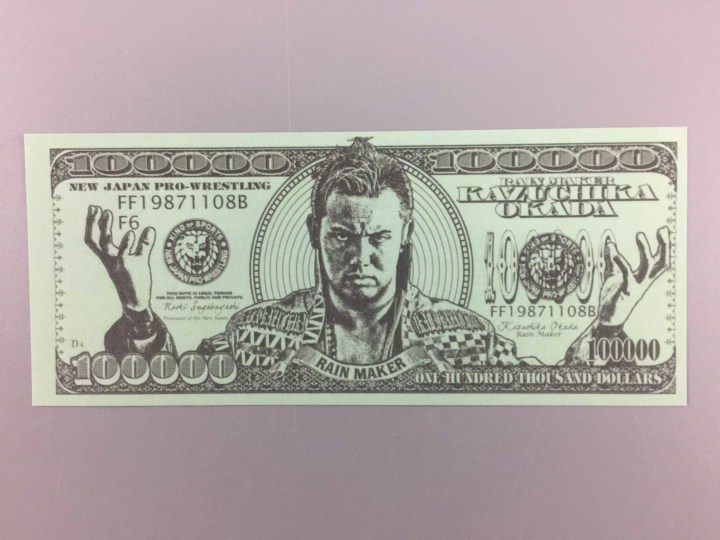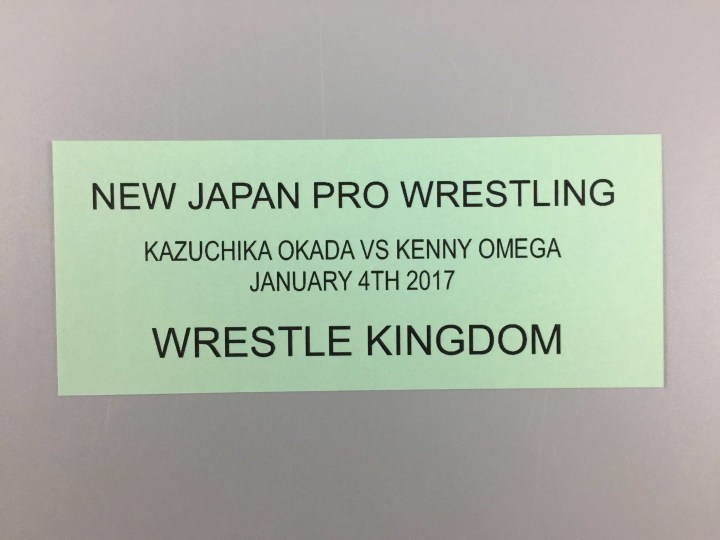 Rain Maker $$$ – Fake money with Kazuchika Okada depicted on the front. This is in commemoration of his match with Kenny Omega on January 4th, 2017.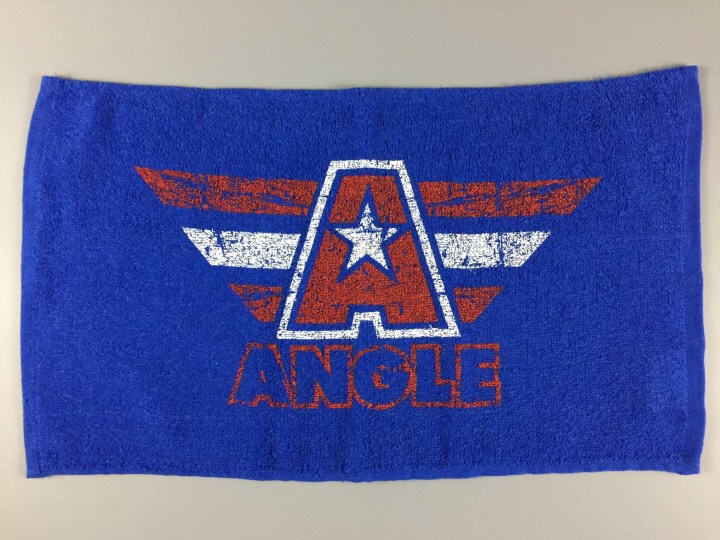 Kurt Angle Towel. The man who won a 1996 Olympic Gold Medal with a broken freakin' neck is being inducted into the WWE Hall of Fame this year. Kurt Angle has had an absolutely incredible career and I am happy to have this amazing little towel.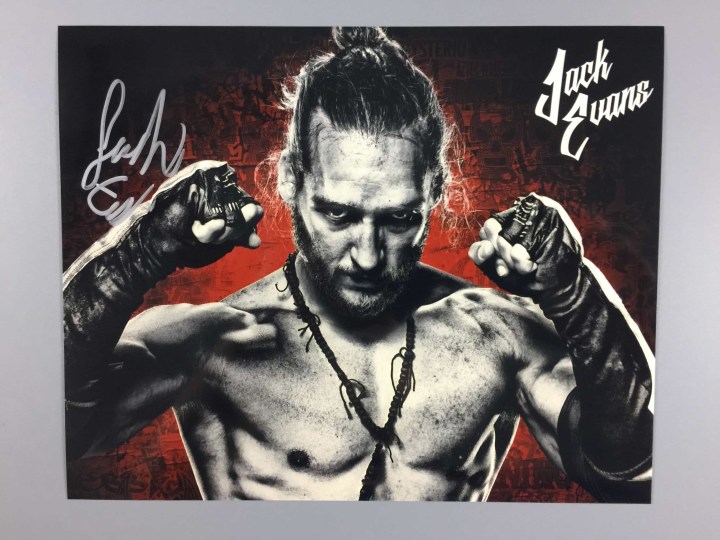 Jack Evans Autographed 8×10. I really enjoy Lucha Underground and Jack Evans is one of the reasons why. He's such a great in-ring talent and this is a super-cool looking image.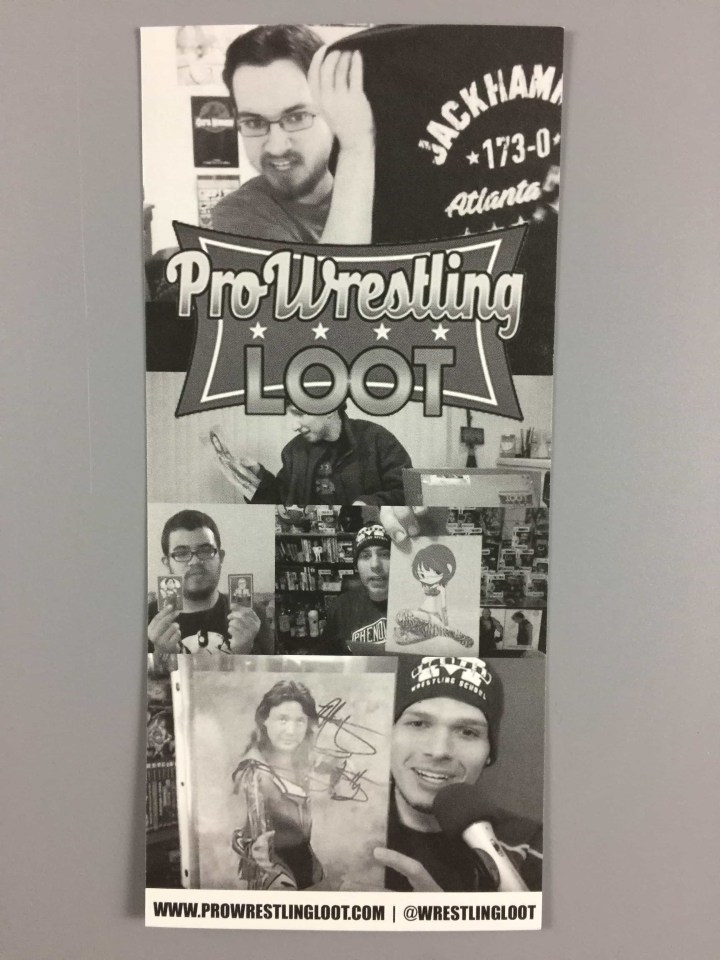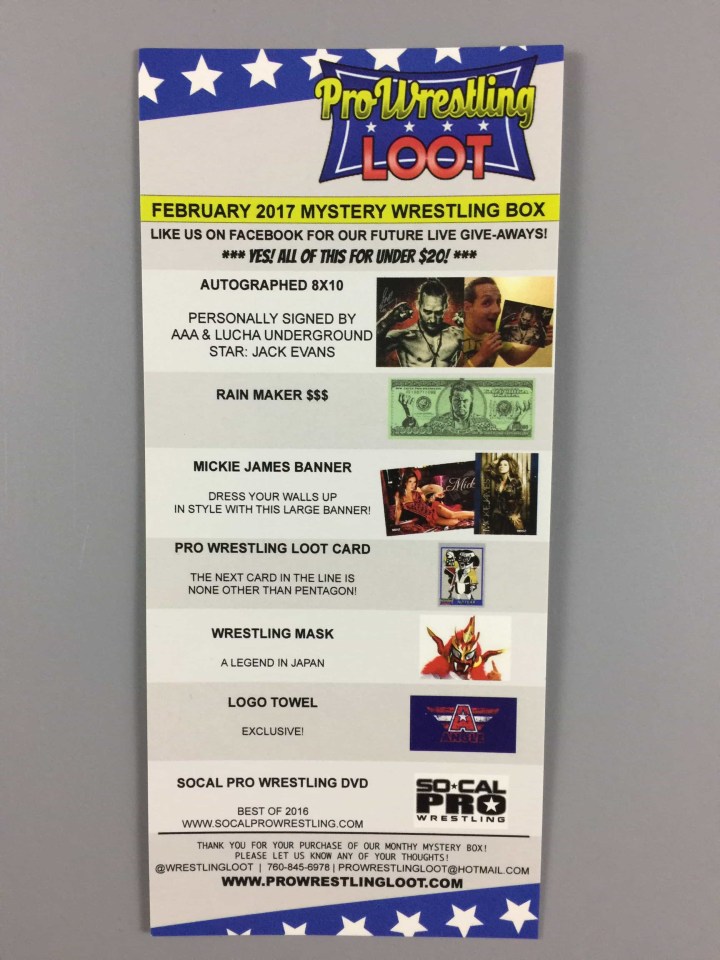 Description Sheet. I like getting a checklist with descriptions with subscription boxes.
This is such a fun subscription box. If you're a fan of pro wrestling and want to get items from all over the wrestling landscape along with exclusive items then I'd suggest giving the subscription a chance.