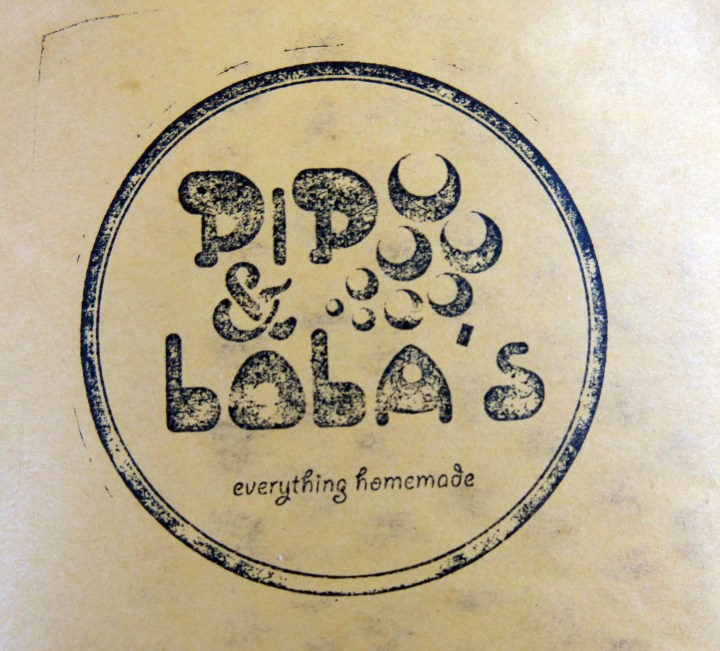 Pip & Lola's Everything Homemade Soapy Subscription Box is a customizable soap box! First, select the "Duet Better Package" (2 soaps) or the "Soaping Solo Package" (1 soap). Next, chose one of three options. The first option is the standard option of any soap from their 100 different varieties. The second option is the dude package which contains more "man-friendly" soaps and no floral scents. The third option is the vegan package which will have soaps that do not contain goats milk, beeswax or honey in them. All options include body, facial, and shampoo soaps. Lastly, pick your payment option. Enjoy the wonderful world of soap!
Pip & Lola's has updated its subscriber options. The 'Soaping Solo Package' (single bar) with shipping included is $6.49 monthly. The original option of $3.99 plus shipping is available too. The 'Duet Better Package' (two bars) with shipping included is $9.49. The original option of $6.99 plus shipping is also included.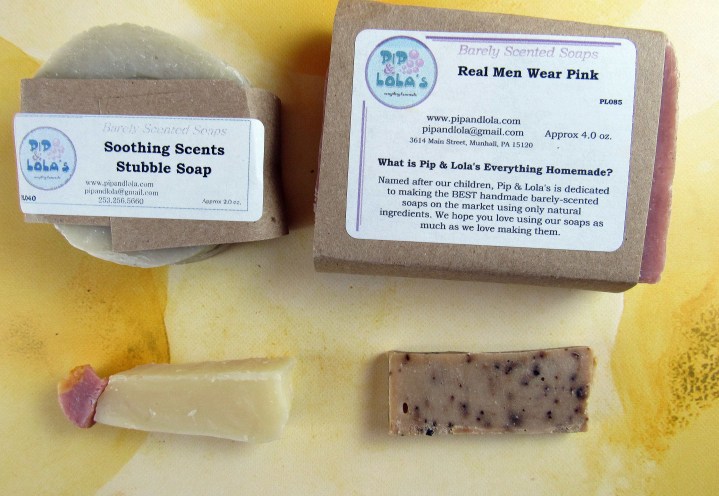 It's T! I'm now writing as Thomas! Time to find out what a 17-year-old guy thinks of soap 🙂
DEAL: If you haven't tried them out yet you can use coupon code FBSOAPLOVE16 to save 20% on your first subscription!
Pip & Lola's are bonafide soapmakers, the real deal, and have their soaps in South Hills Whole Foods!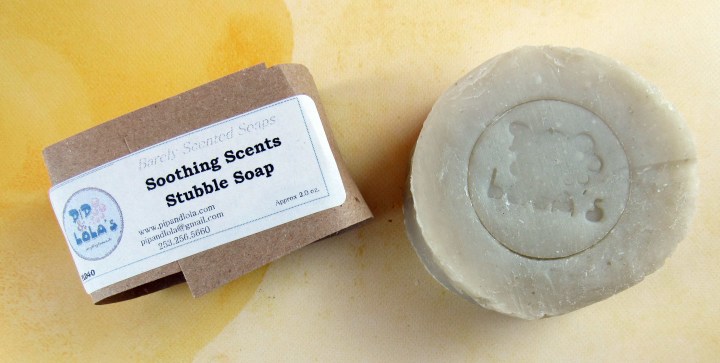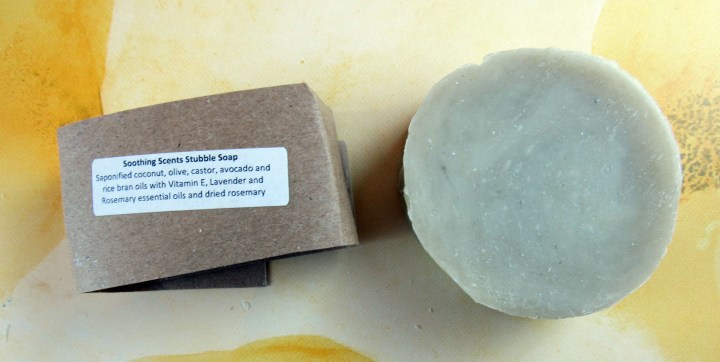 Sami's Soothing Stubble Soap (2 oz. $5.49) – Cold process soap
I never used a bar soap to shave before. It worked just like shaving cream! I could smell the rosemary even though I have a cold. I may step up my shaving routine and purchase a brush to lather up the soap. The soap fits in shaving and regular mugs.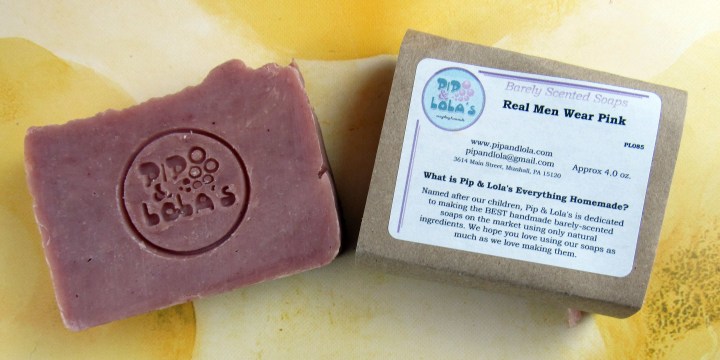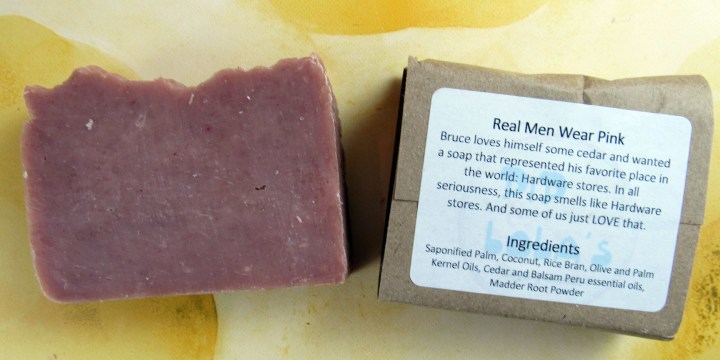 Real Men Wear Pink (4 oz, $6.49) Man-Friendly Soap, Hot Process Soap, Vegan Soap
I love wearing my one pink shirt and think the name is great! Ladies, don't reach for this soap unless you want to smell like cedar. It may look girlish, but the soap is all male.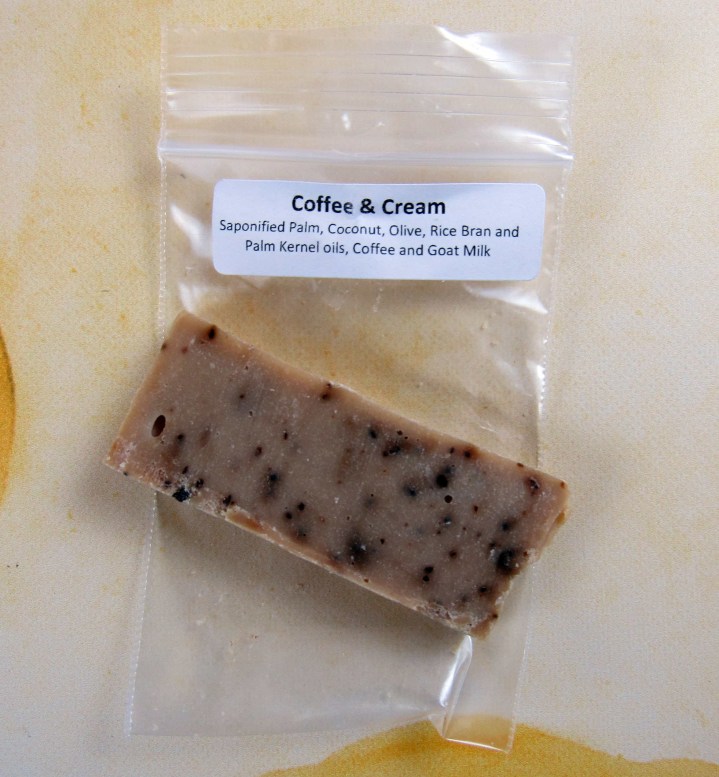 Coffee & Cream Soap Hot Process, Vegetarian
I am excited about this soap. COFFEE!!! It sounds like a treat that I want to eat, and it smells soooo good.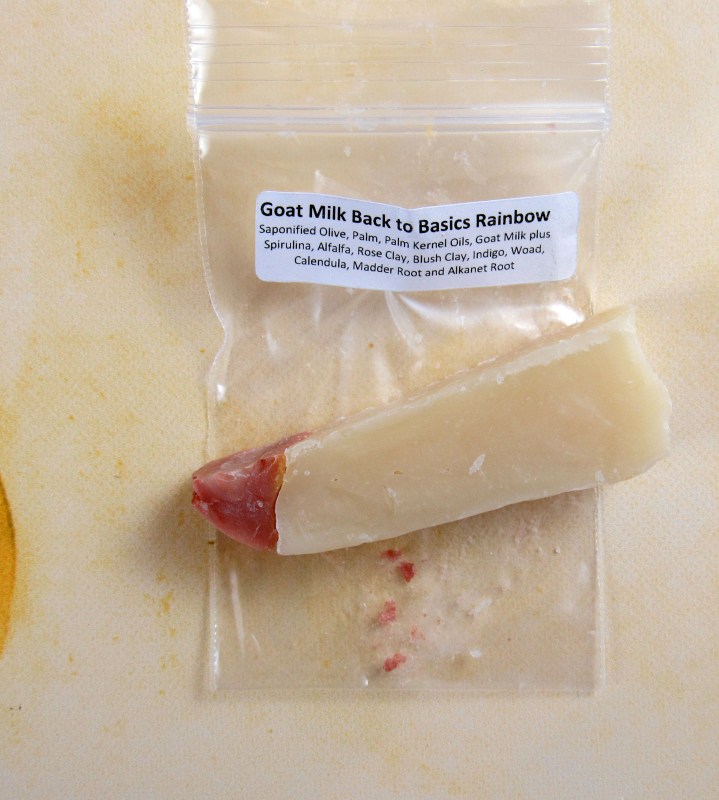 My mom took this picture. It broke apart and now there are two soaps. That is all I have to say.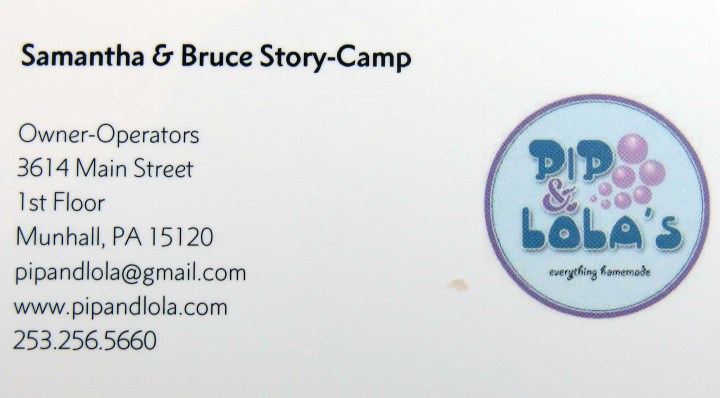 They changed their business card. They must have been worried that I was going to ask them questions about the world at large.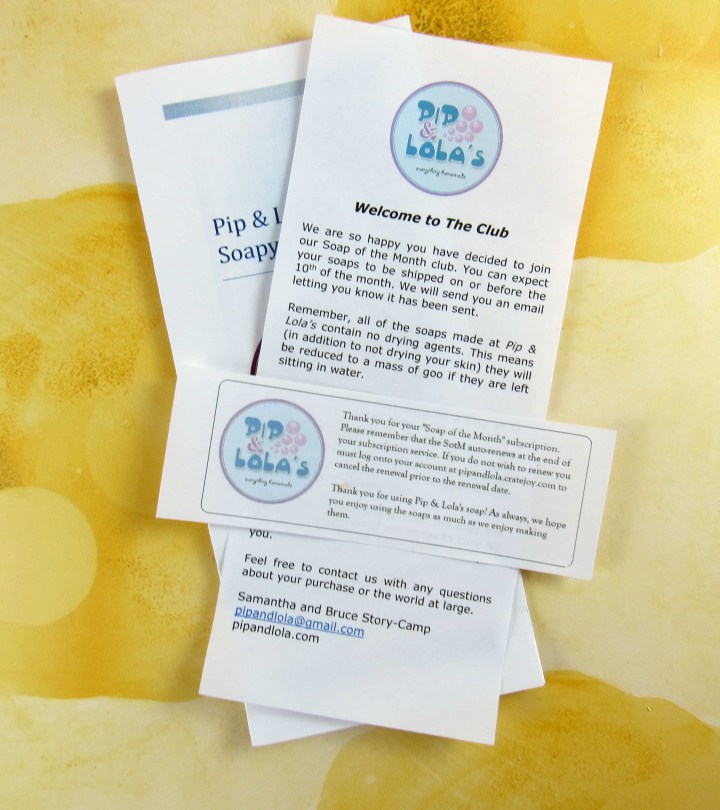 Read your reading material if it's your first time.
Pip & Lola's soap does not disappoint. They're one of my favorite subscriptions. Each month I am excited to see what comes and enjoy using what they send. This is a good soap subscription box for teenage guys.
Did you love Pip & Lola's Everything Homemade as much as I do?