PB&JEALOUS brings the hand crafted goodness of natural butters and jams right to your door. Their chef pairs them for optimal deliciousness, and sometimes there are treats beyond nut butters and jams included. The box we will be looking at today is a mini-box, which contain 3-5 items and start as low as $22.46. They also have a regular sized box with 5-8 items starting at $29 per month.
Great things to point out:
Not only are the products all natural, according to their website, they are also all gluten free!
They ask about allergies when you sign up, so anything that doesn't work for you will be avoided
You can buy a one time box for $35 – great to gift!
Everything arrived well packaged in bubble wrap for protection. As I looked through all the contents, and unwrapped the containers I was thrilled to see the variety that was included in my Mini-box as this month contained honey sticks, various peanut butter flavors and some spiciness via Chili Pepper and Blackberry Serrano Preserves.
This month also included vanilla wafers on which I could try everything!
DEAL: Get 15% off your first box. Use coupon code HELLOSUB15.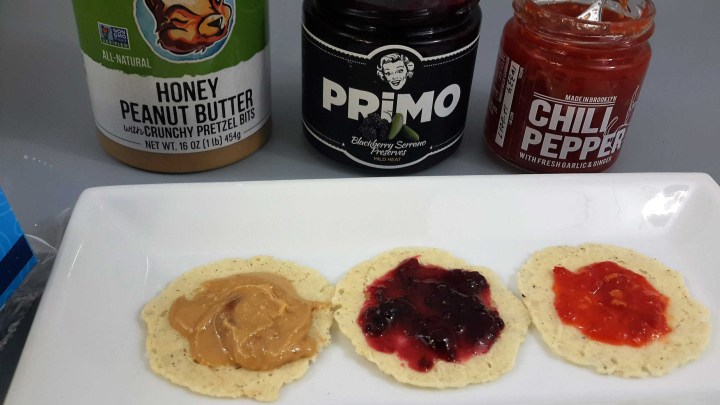 A closer view of the product shows you there are entire pieces of pretzel, nice chunks of blackberries, and chili pepper seeds in the last jam. Every one of them is natural and delicious and paired very well with each other.
The wildfriends peanut butter with pretzels had a nice salty crunchy kick. The side of the bottle invites you to their website for recipes.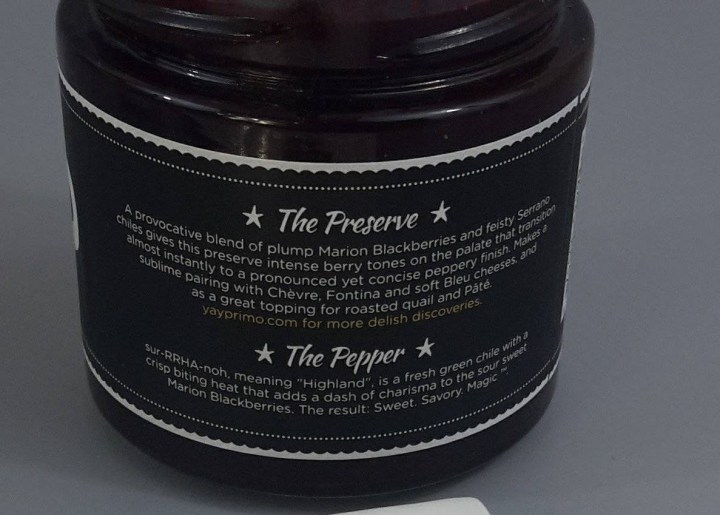 The Blackberry preserve has a nice hot kick to it, which is typical of a Serrano pepper. They recommend pairing with a Chevre, Fontine or soft bleu cheese, but I think this would also go nicely with a nice cream cheese layer. Note to self, add cream cheese to my shopping list!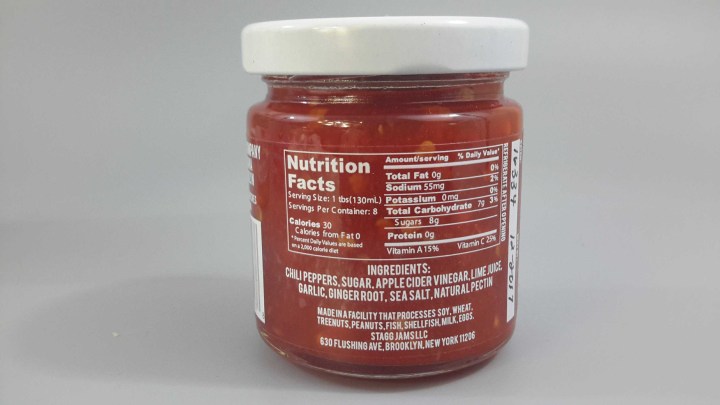 This Stagg Chili Pepper Sauce is hand made in small batches. While it looks a lot like the Chinese Rooster sauce (jar with a green lid) that you can often find at Chinese restaurants, this flavor is very distinct. It's both hot with a kick of sweet. I liked it!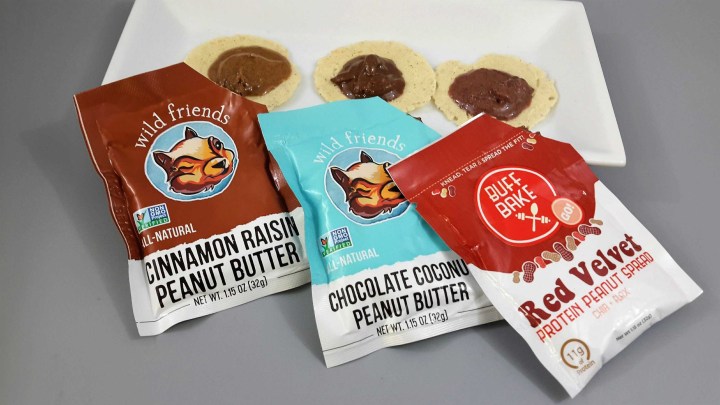 Finally, 3 flavored Peanut Butter samples from wild friends were also included. I'd never known there to be such variety! Each did taste distinctly different from one another and was a different color. I liked the Cinnamon Raisin kick. The Chocolate coconut flavor had a nice coconut ending note to it. The red velvet was a bit red in color actually! With Chia and Flax included, it was an unexpected blend of flavors.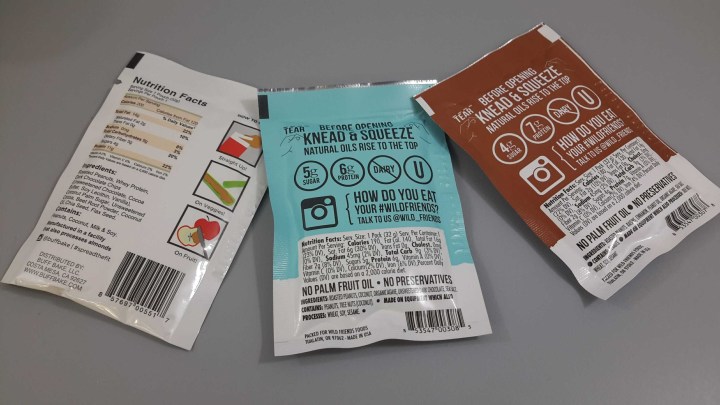 Here is a view of the back for those of you interested in taking a look at that too! Note no Palm Fruit Oil or Preservatives!
If you enjoy peanut butter and preserves and are looking to try some new flavors out, give this box a try! It is great for the foodie in your life who claims to have everything.