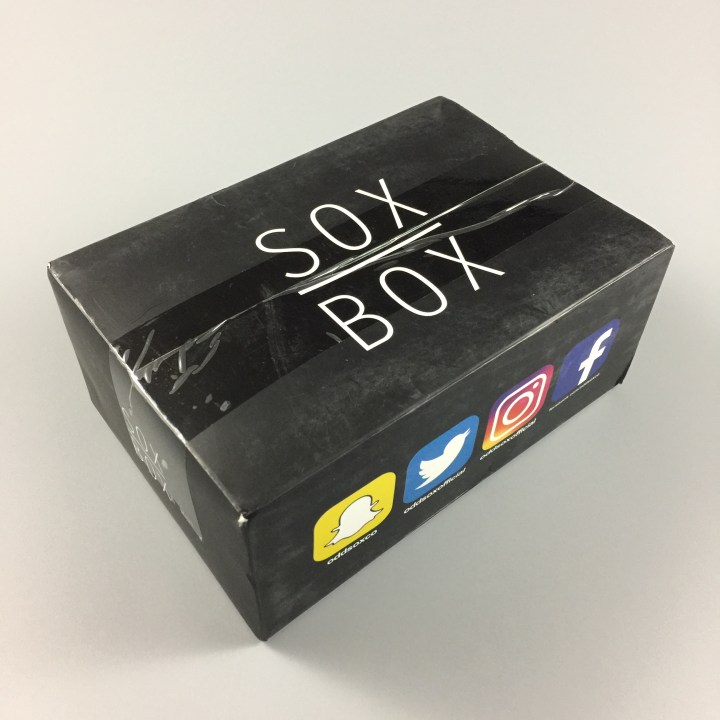 The Odd Box Sox Box delivers high-quality socks to your home every month. The designs are quite unique and have much more of a dramatic flair than your regular old socks.
I opened the box to find… another box!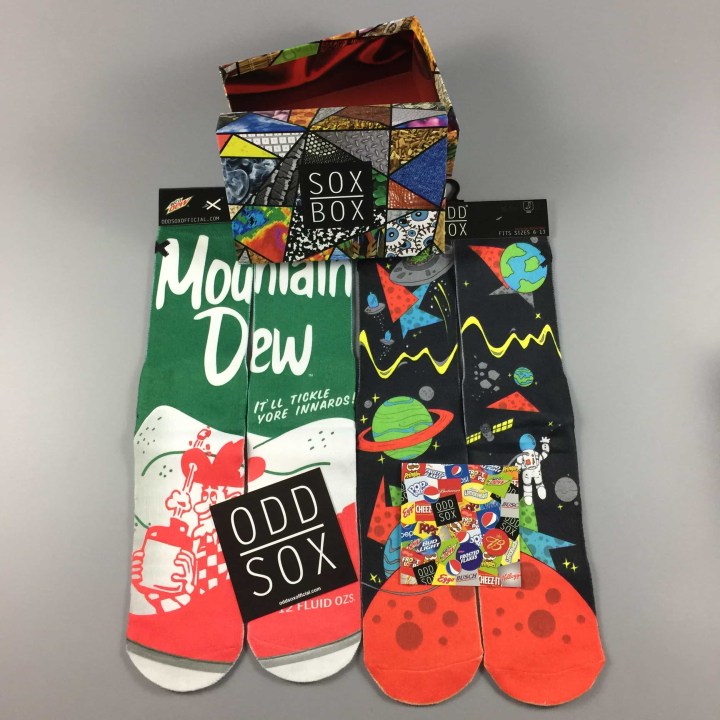 Check out all the colorful items inside!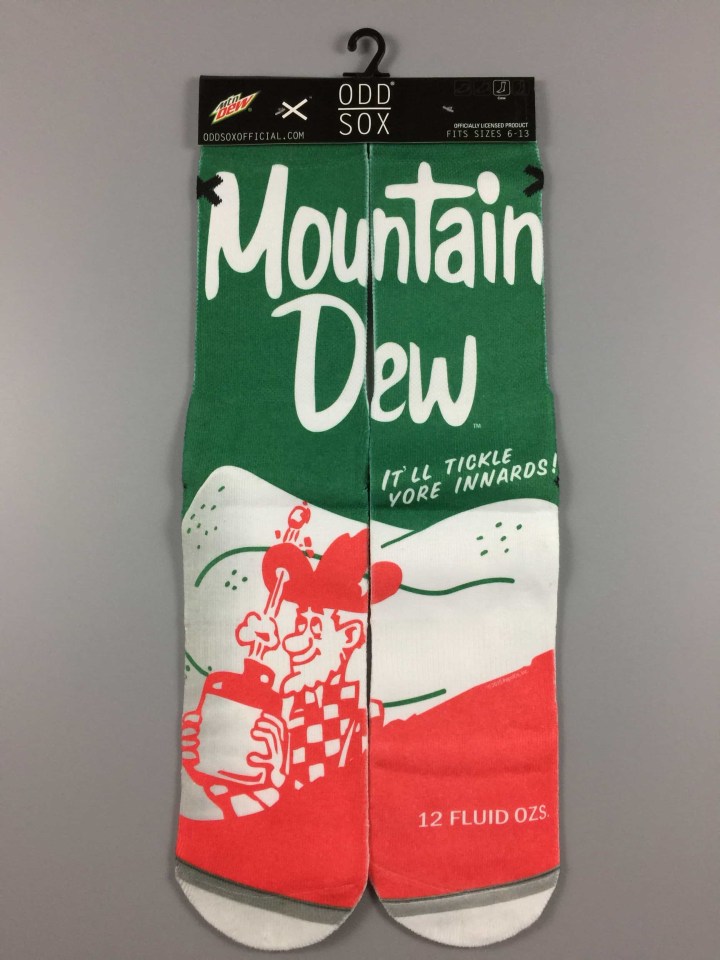 Mountain Dew Socks – $14.99. The old school look of the can is now a wearable item. The socks are nice and thick as well and feel great on the feet. Odd Sox does a great job of combining style and comfort.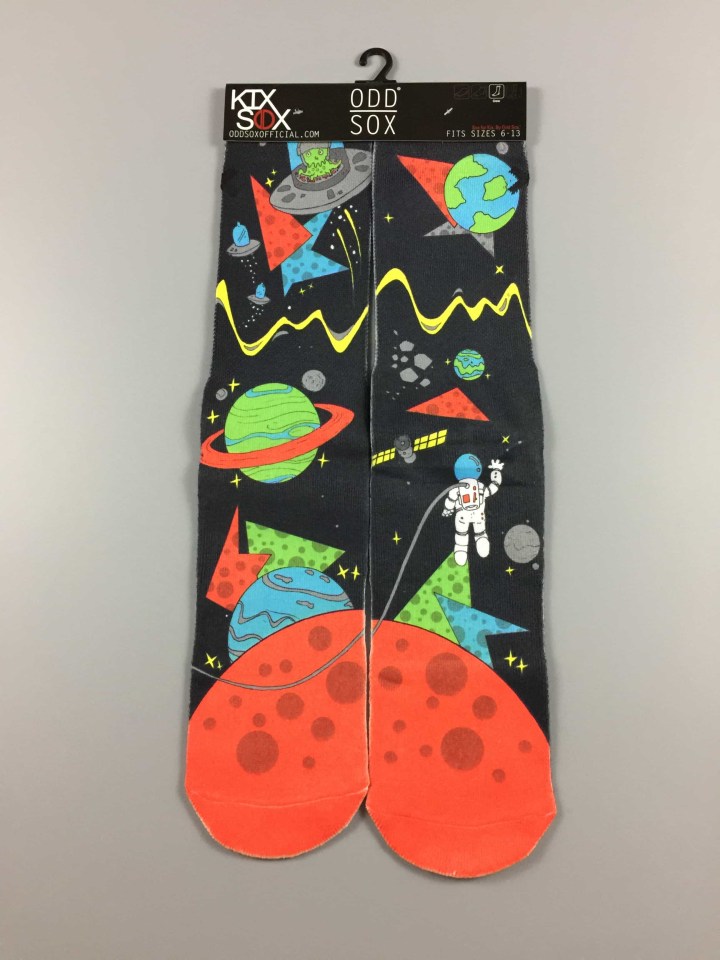 Outer Space Socks – $14.99. Odd Sox offer up this colorful pair as well. I am a huge fan of unconventional socks and I feel like this pair is out of this world!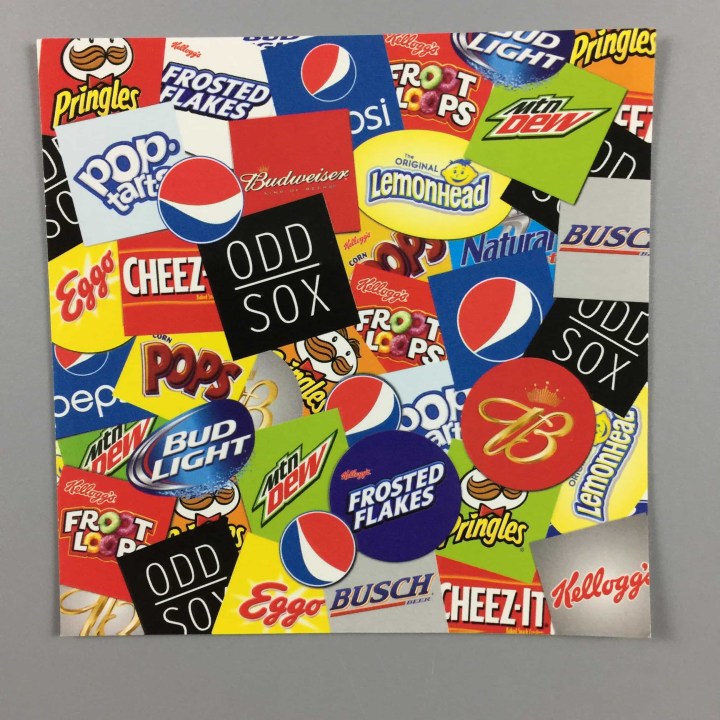 Odd Sox Sticker. This sticker has a lot of different brands and I'm sure that you can find them on their incredible socks.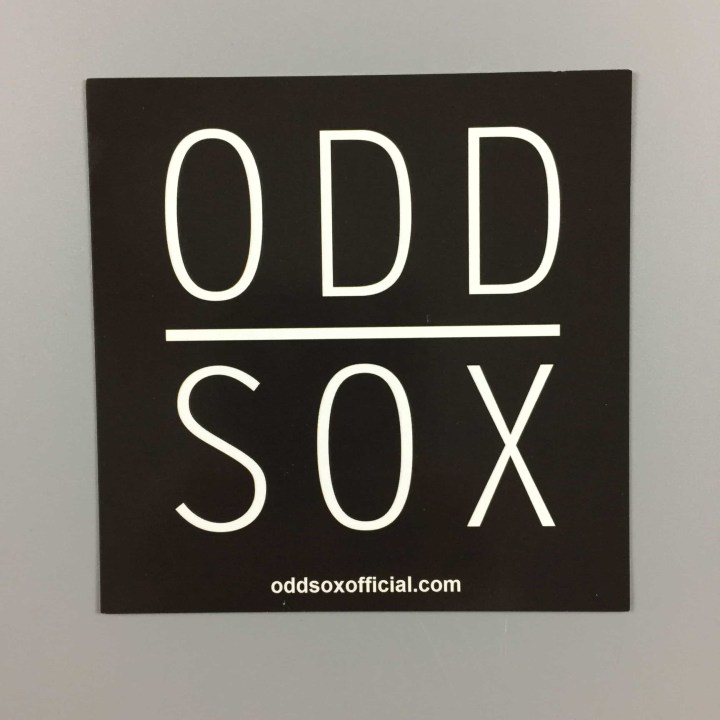 Odd Sox Sticker.  This sticker is the logo for Odd Sox.  I like that it is simple.  They save the colorful craziness for the socks.
The Odd Box Sox Box is a really cool service and delivers some of the coolest looking socks to subscribers.  Be sure to give 'em a try!