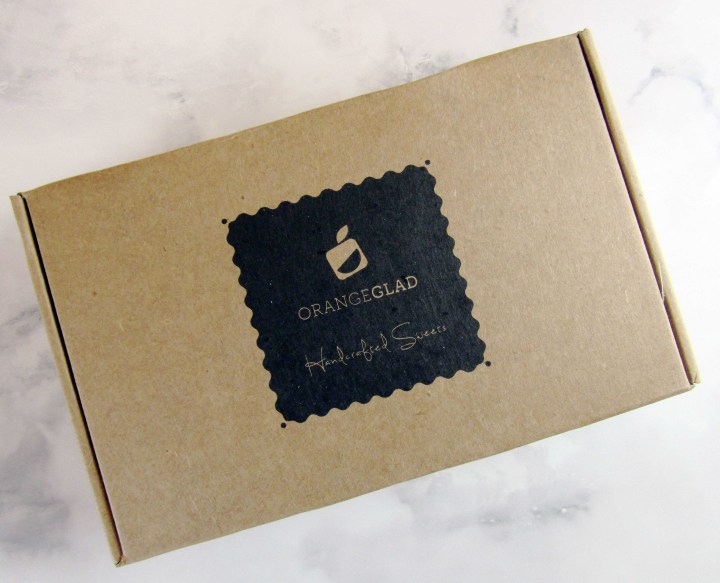 Orange Glad is gourmet dessert subscription box featuring items from independent bakeries from all across the country. They gather all the desserts and ship them right to you to enjoy. It's an incredible way to get a sampling of items from gourmet bakers all across the nation.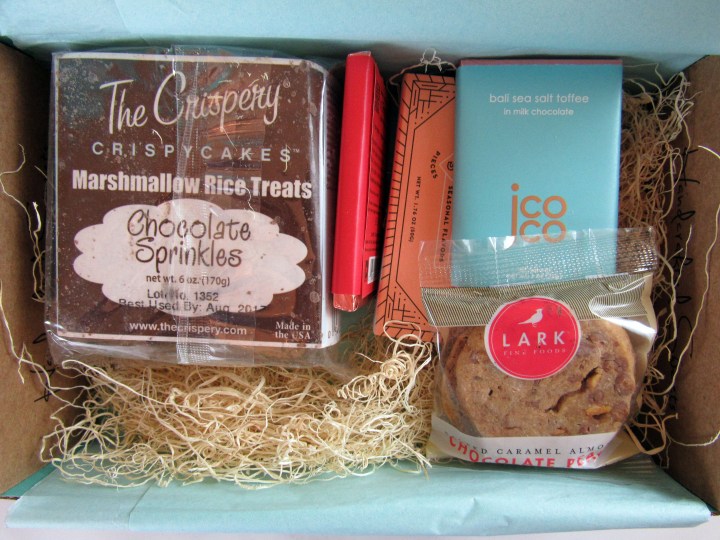 DEAL:  Save 30% on your first box! Use coupon code  HELLOSUB.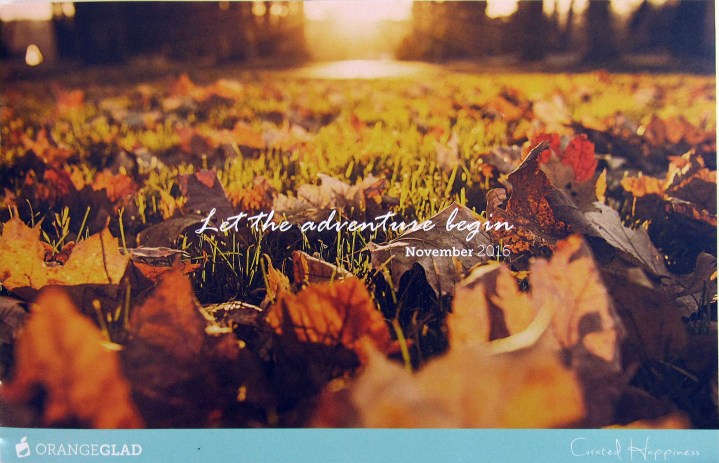 The information booklet contains information about the product and the companies.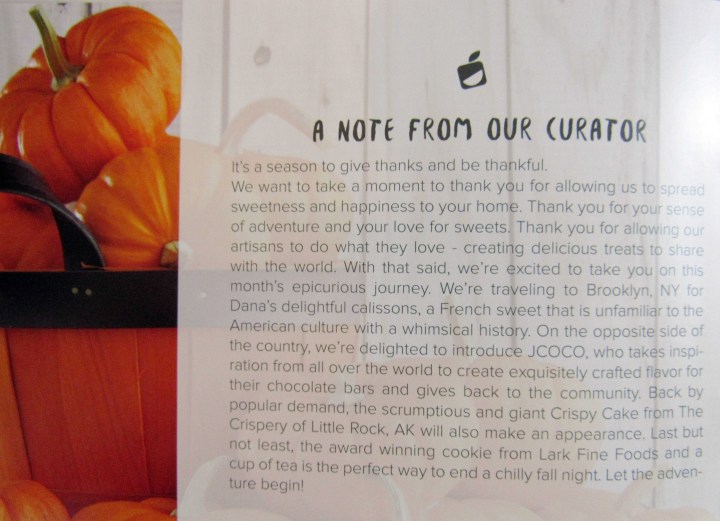 The Curator Letter whets your appetite as it describes this month's epicurious journey.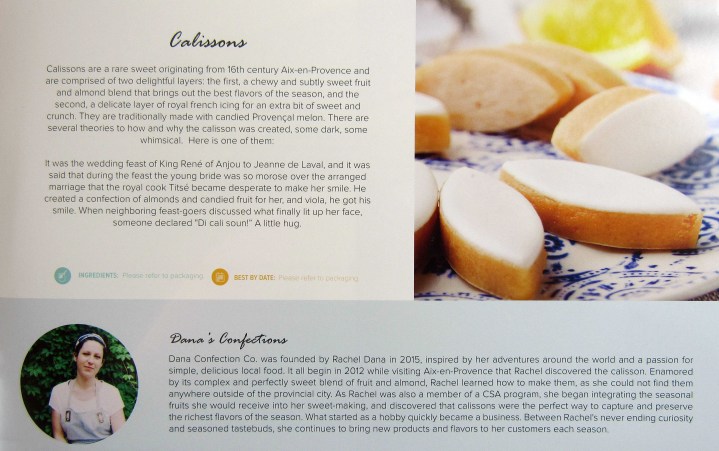 The information card provides details on each treat plus ingredient and allergen information, and the best by date.
The November Orange Glad has chocolate! We can't wait to start eating our treats.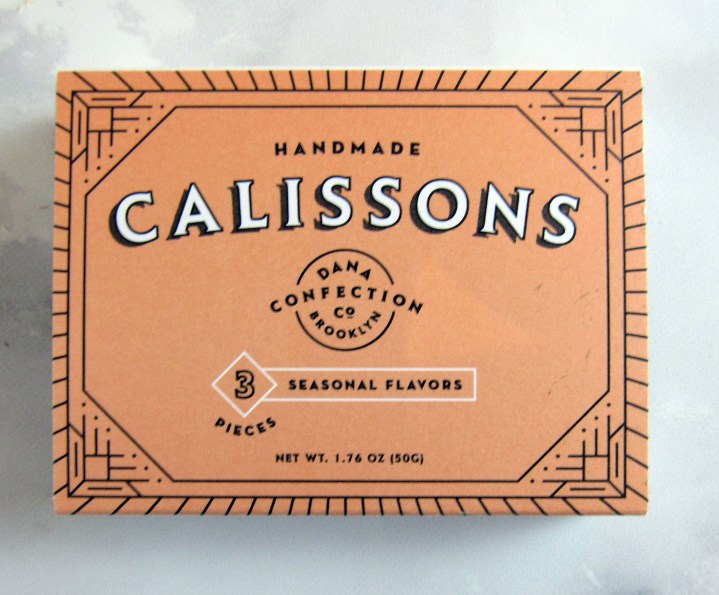 What a delightful treat!  We received Handmade Calissons in Seasonal Flavors by Dana Confection Co (3 pieces, $8.00) in a beautiful box.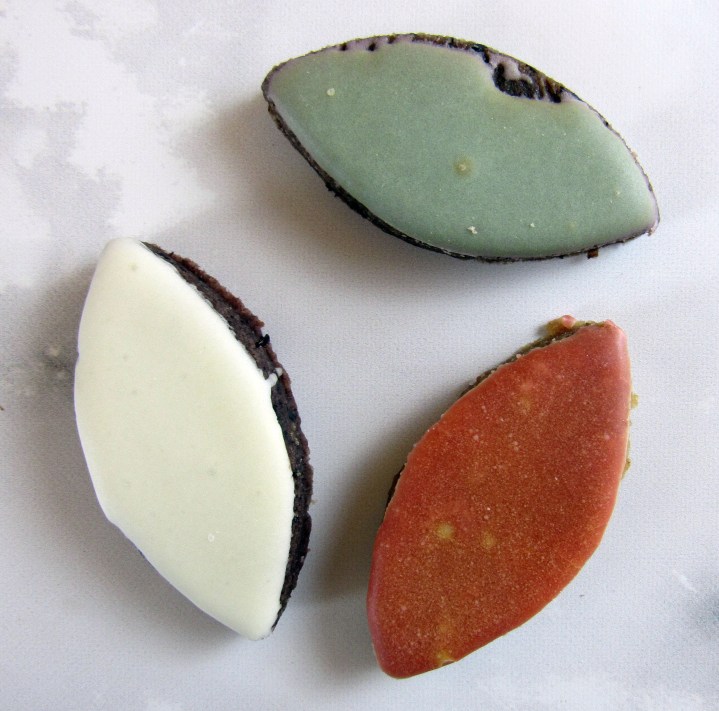 The fruit is from local farms and is candied in small batches.  We received Black Currants, Jasmine Cherry Star Anise, and Juneberry Rose.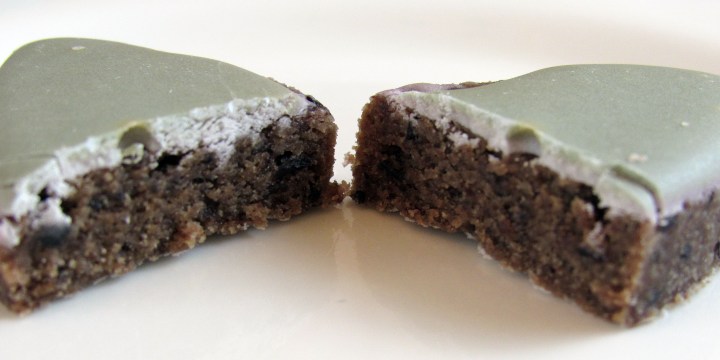 The cookie had a nice chewy texture and a fruity taste.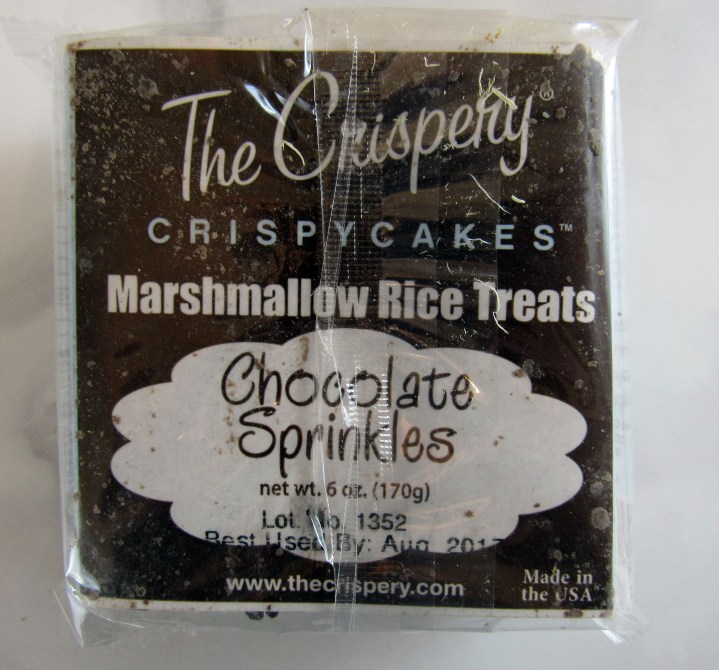 The Crispery CrispyCake Chocolate Sprinkle Cake (6 oz, $5.50) is no ordinary marshmallow rice treat. The massive marshmallow rice treat is six ounces of pure goodness.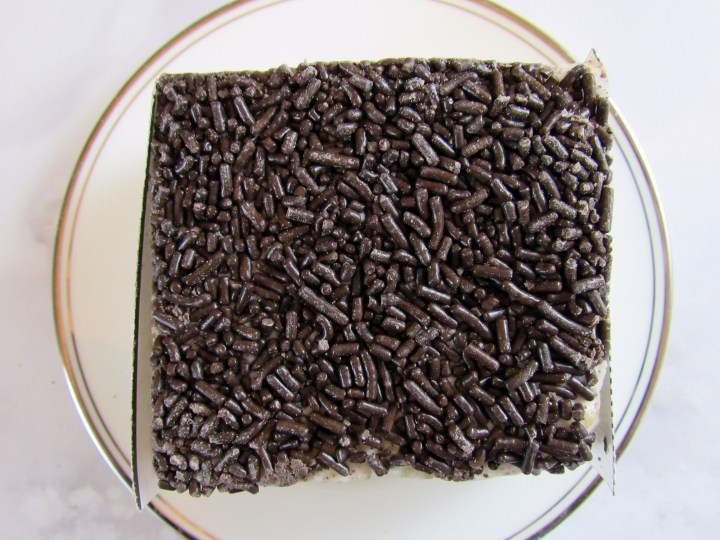 It's an easy treat to share with the family because of its size.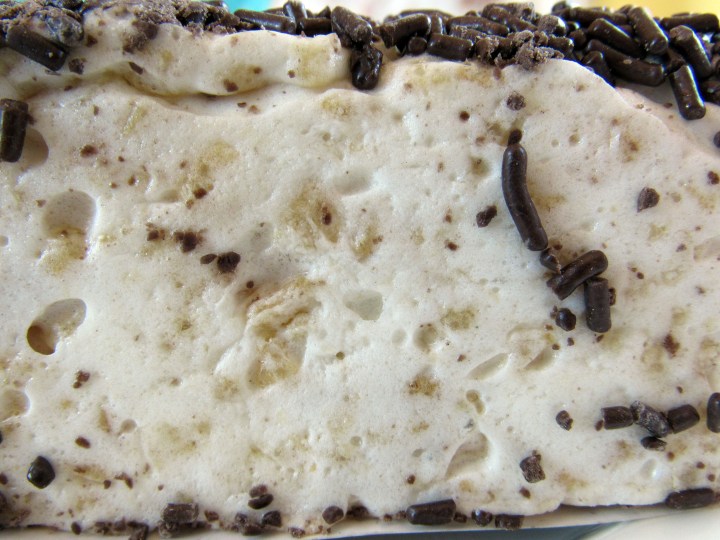 You are looking at about 3.5″ of light, fluffy marshmallow sweetness with a crunchy sprinkle top.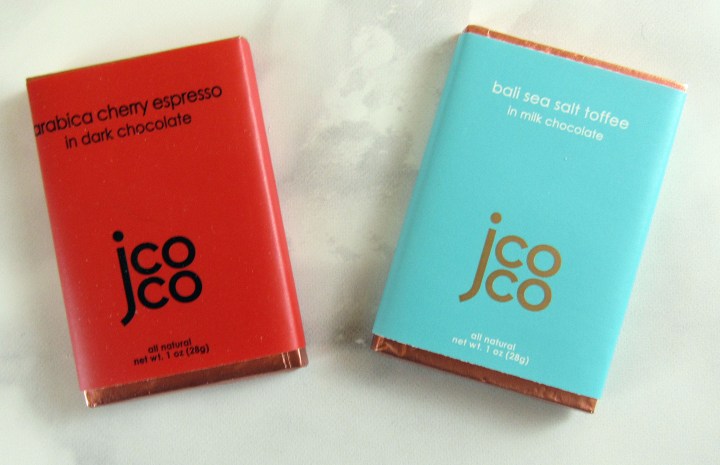 Are you a milk chocolate or dark chocolate fan? No worries this month because Orange Glad included one of each chocolate bar.
Both bars are non-GMO and gluten-free. The dark chocolate is also a vegan bar.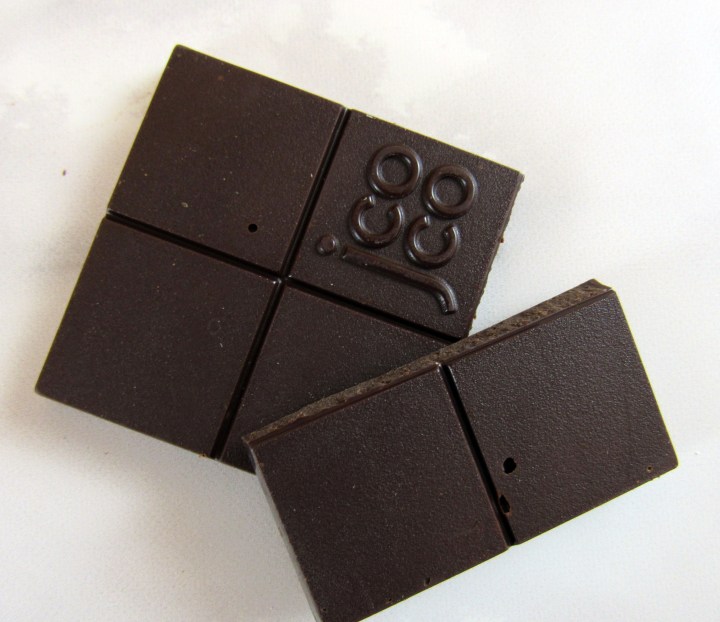 Mmm! Mmm! I am a dark chocolate fan and looking at the above picture is making me crave for the JCO CO Arabica Cherry Espresso in Dark Chocolate (1 oz, $2.50). It had a delectable dark chocolate taste and was surprisingly creamy.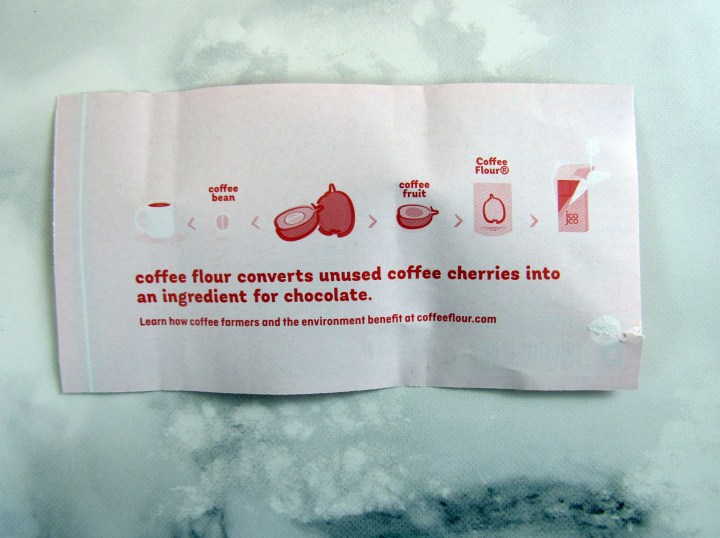 The inside label provides reading material while enjoying this delicious treat.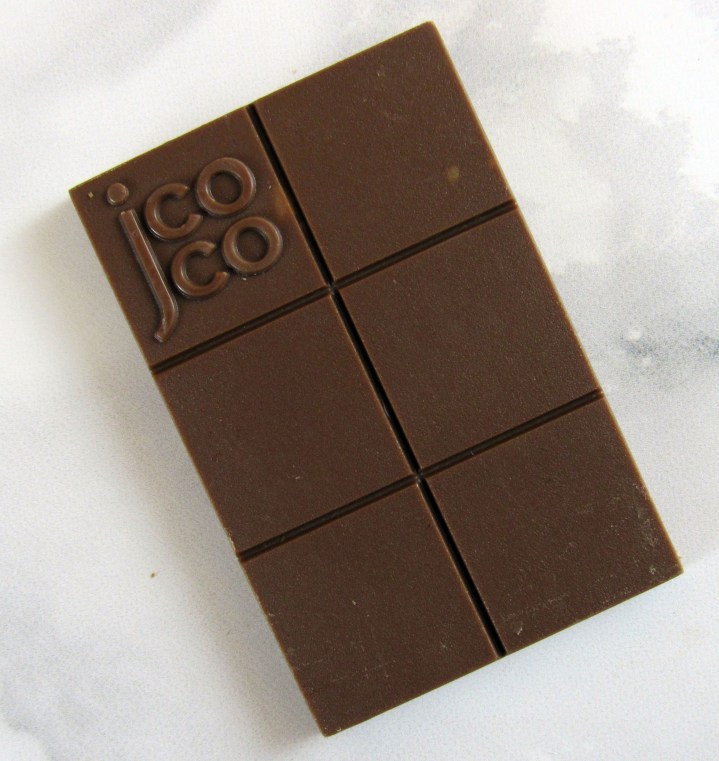 I do not discriminate when it comes to chocolate. The Jco Co Bali Sea Salt Toffee in Milk Chocolate (1 oz, $2.50) had a satisfying taste of toffee, salt, and milk chocolate. It had a slight, light crunch.
We are also helping someone in need. JCO CO has donated 1, 055, 513 servings of healthy and fresh food since August 2012.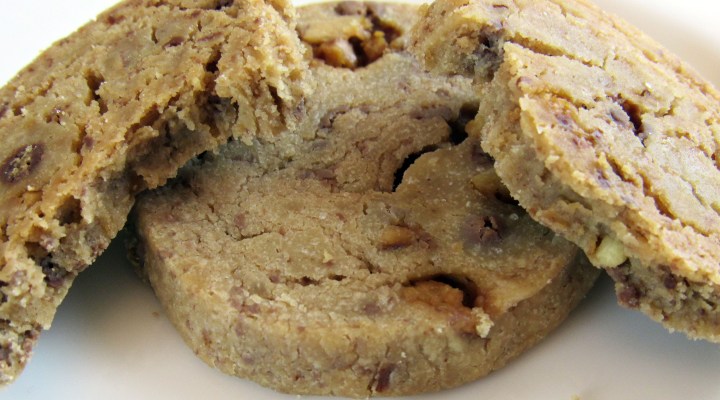 The Lake Fine Foods Salted Caramel Almond Chocolate Pearl Cookies (2 cookies, $4.00?) were not overly sweet. The shortbread-type cookie had a delicious buttery, caramel taste with a touch of almond. I'm glad they gave a cookie for each hand.
The scrumptious November Orange Glad Box was full of amazing treats. Each delightful sweet tasted fresh and was easy to share among the family. It's a delicious and fun way to discover new treats!
What is your favorite November treat? Share below and let us know!