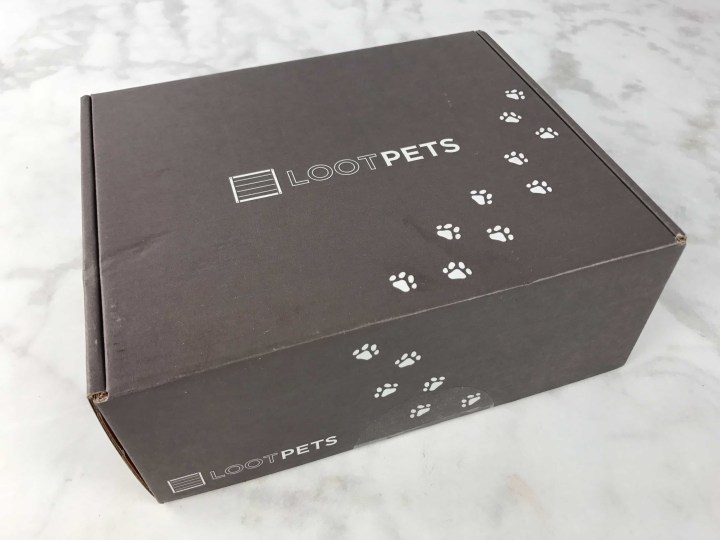 Loot Pets is a monthly dog subscription box from Loot Crate! Every month they select an assortment of geeky gear for your dog that matches the Loot Crate theme for the month.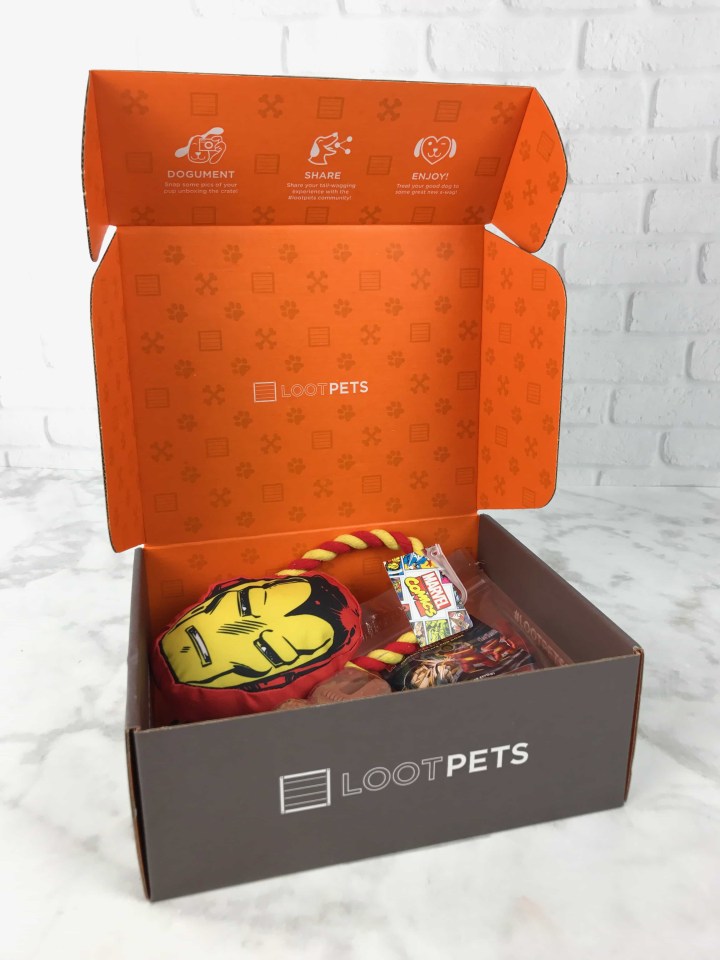 This box has seen a few changes recently, including eliminating a monthly dog shirt and dropping the price substantially – now $15 plus shipping (total $20 monthly in the US).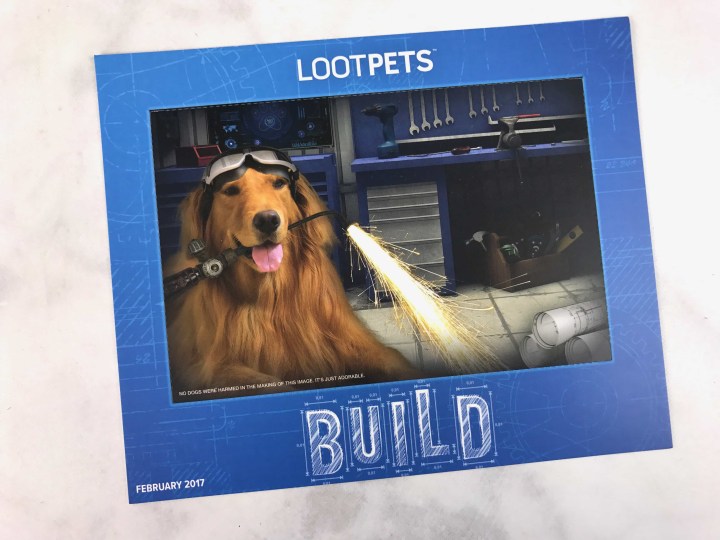 This month's theme was BUILD!
DEAL: Save $3 on your first month with coupon code SAVE3 or, save 10% on your entire subscription with coupon code HELLOSUBSCRIPTION!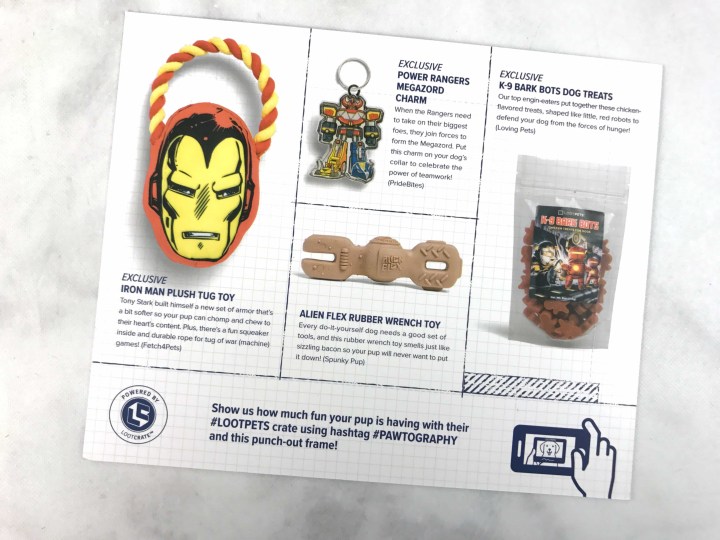 Loot Pets has an information card that shows the items included in the box.
Wearables will still be included from time-to-time, but the focus will be on toys, treats, and other cool stuff.
Everything in the February Loot Pets box!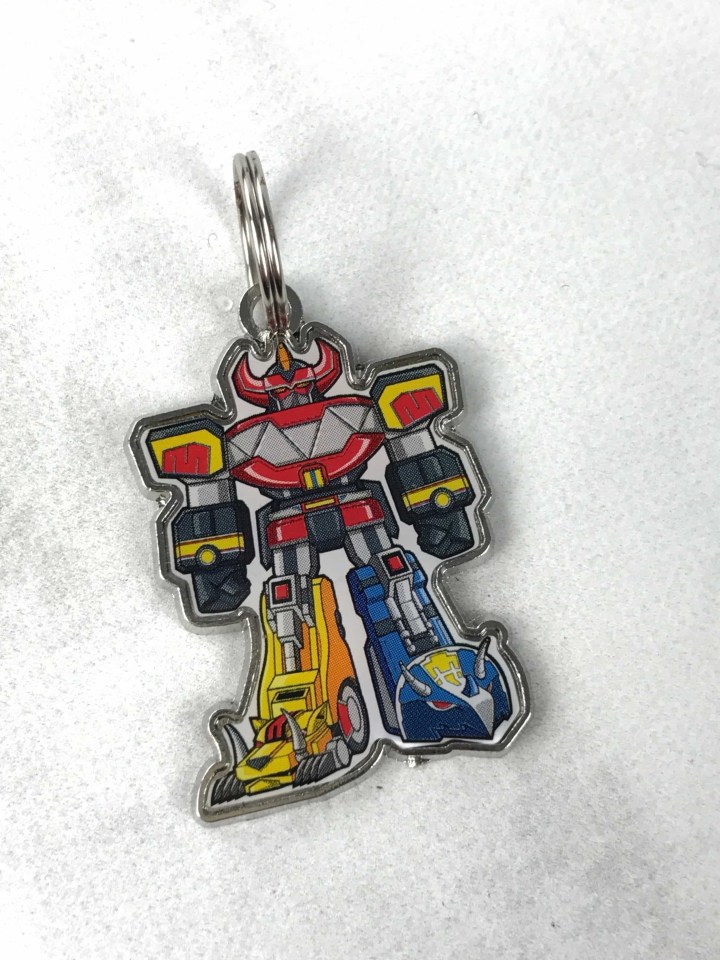 Power Rangers Megazord Charm: A great new charm for my puppy's collar!
Marvel Iron Man Plush Tug Toy: This tug is good for tug of war games AND squeaking!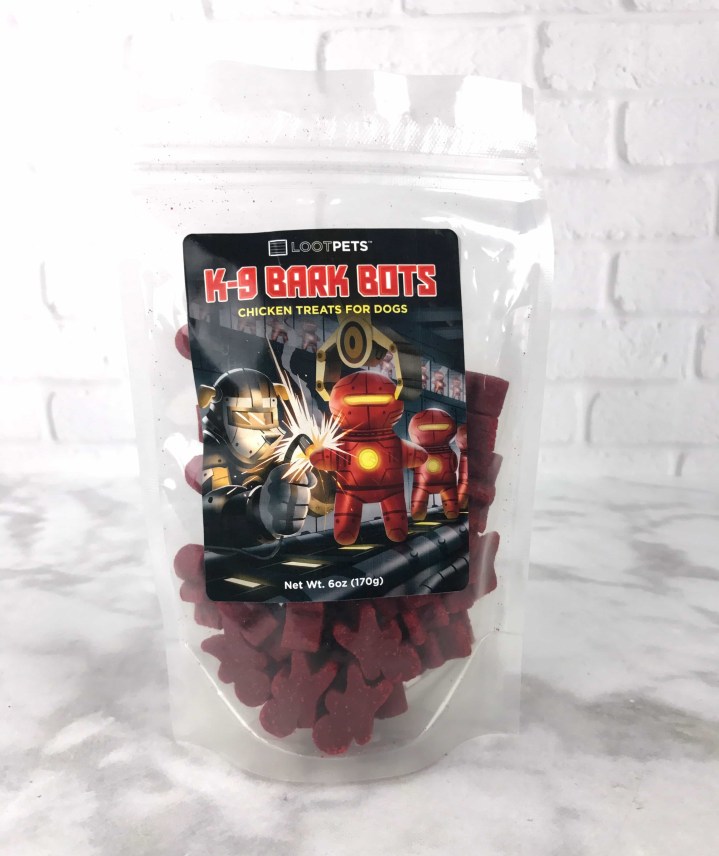 K-9 Bark Bots Dog Treats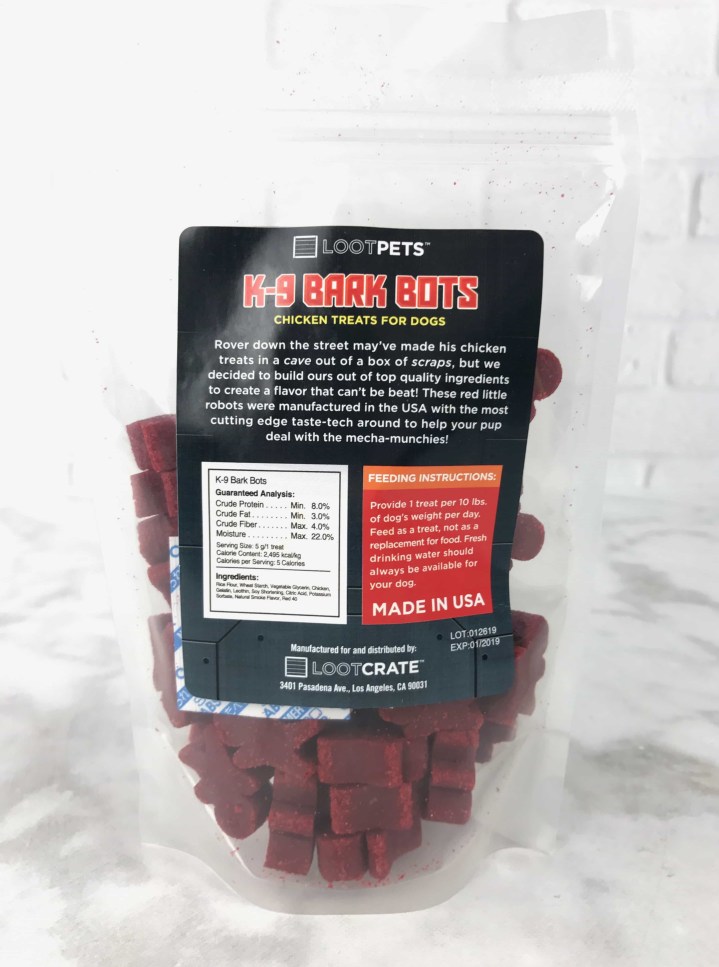 These little barkbots were manufactured with "cutting edge taste-tech" – and lots of red dye!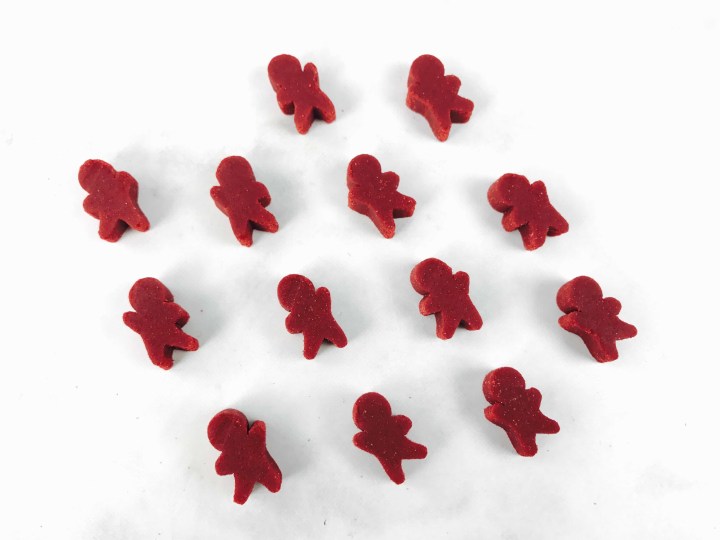 They are so red.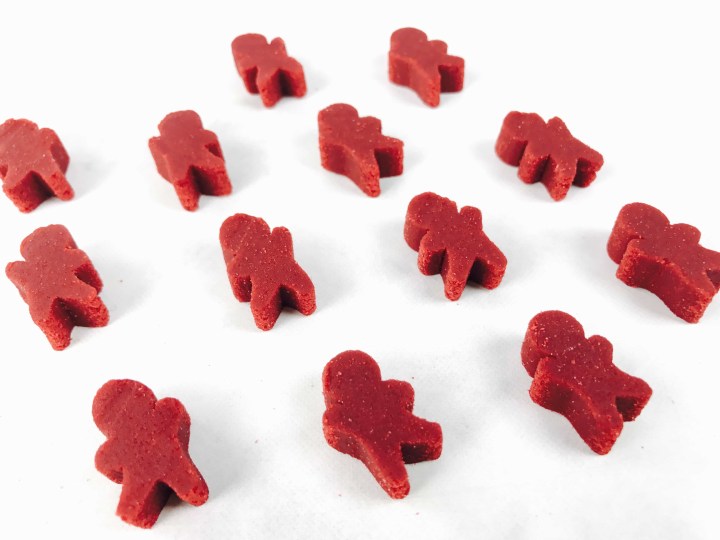 Whether or not it's harmful for dogs, it's certainly not necessary – I am definitely making my preferences known on the feedback survey this month. Besides, these smelled so good to my dog (the color is for humans not their pups) so it's just not needed – Lindy loved the flavor!
Spunky Pup Alien Flex Rubber Wrench Toy ($9.99)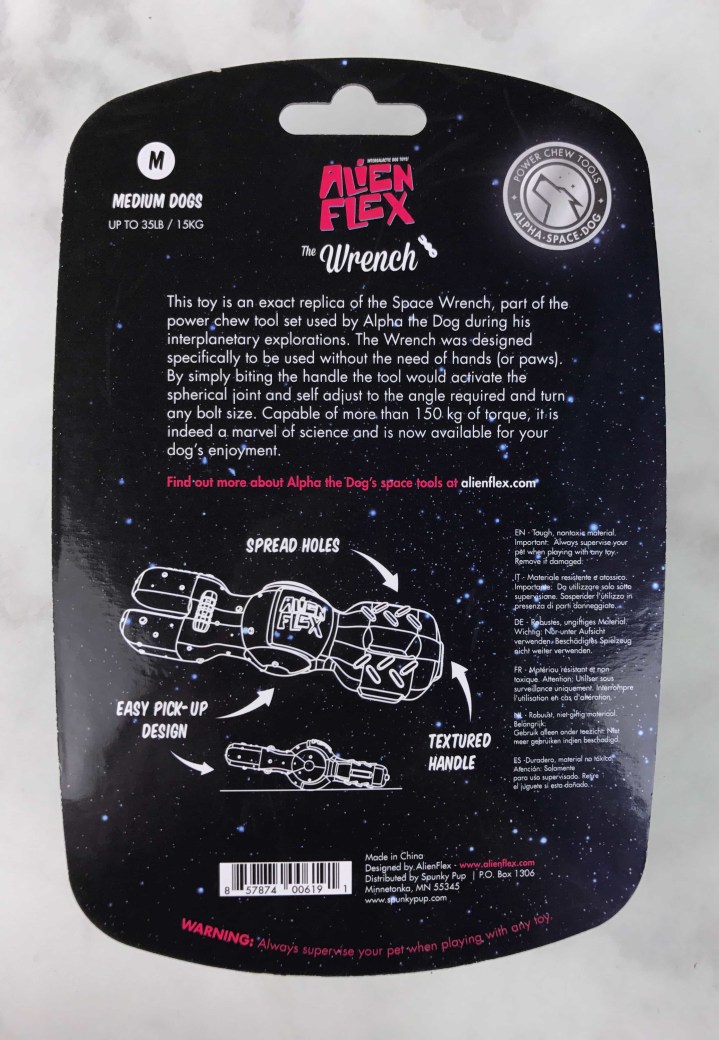 This toy is for up to 35 pound dogs but we still had fun with it.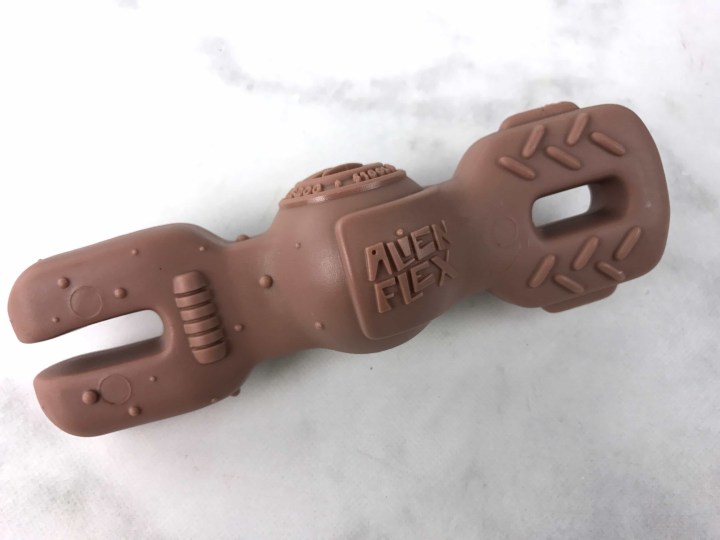 It looks like an alien wrench and is so smelly – like bacon!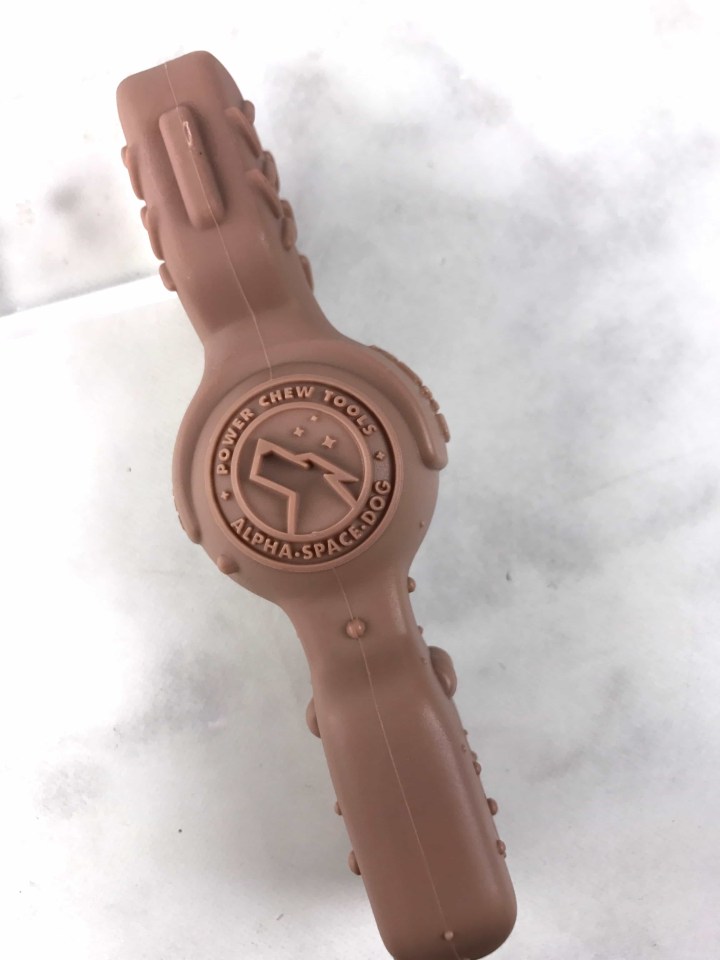 It's covered with nubs and textures and it has holes for spreads or stuffing treats to entice your pet into playing.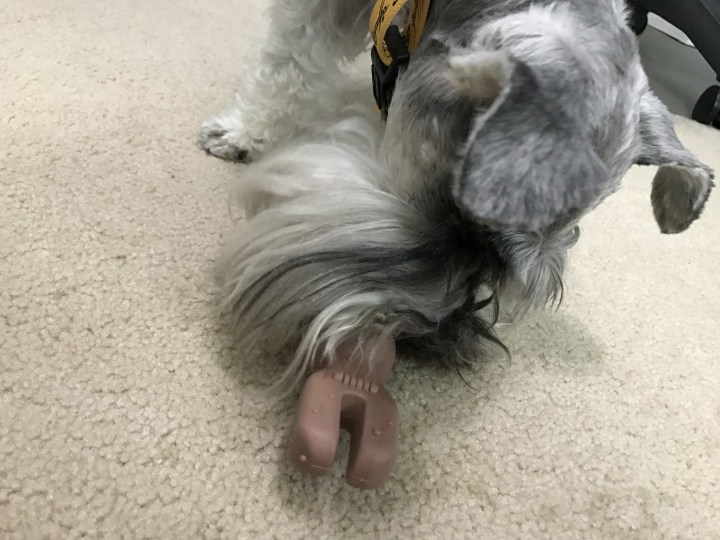 We jammed some treats in the holes which drove our dog absolutely mad! ? 

The info card popped out into a little frame. This month had a good mix with a treat, and 2 different toys – one hard, one soft.  I actually prefer a toy, treat, and accessory, so I'm looking forward to seeing what next month brings!
What did you think about this month's Loot Pets items & theme?