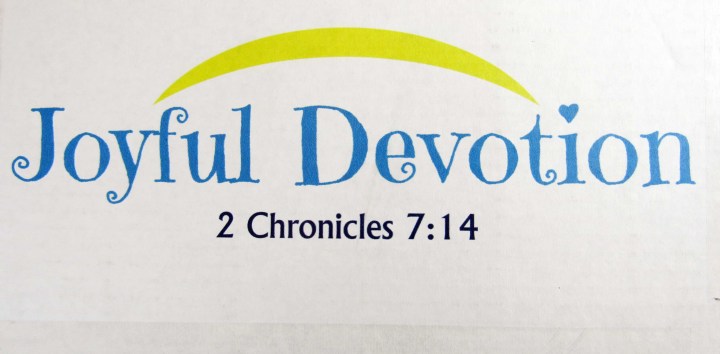 Joyful Devotion has a three-goal approach. First, they want women to spend more time learning about God by either providing a book or a Bible Study each month. Second, each box will contain an item from a Christian artisan or company. Other items will be sourced from companies that have good values and give back. Lastly, they give a percentage each month to Missions. They understand that women can be overly busy and want to make it easier for us to spend time with God. There is also an online book club that is available to subscribers. I did try to take a peek, but it is a closed group which is good to know! Receive your invite to the online book club by signing up on the main page. Expect to receive one book or Bible Study along with three to five inspiring items.
The Scripture on the side of the box reads
…My people who are called by My name humble themselves, pray and seek my face, and turn from their evil ways. then I will hear from heaven, forgive their sin, and heal their land.

2 Chronicles 7:14

DEAL: 10% off your first month with coupon code 10HELLOS.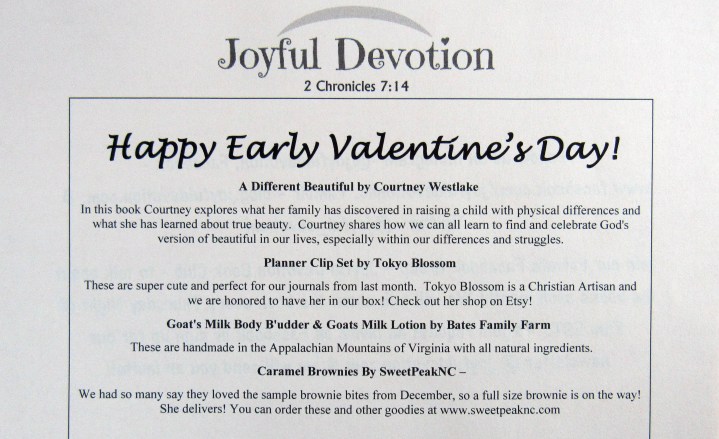 Happy early Valentine's Day! The information Card has the items and descriptions listed.
Here are the items in the February Joyful Devotion Box.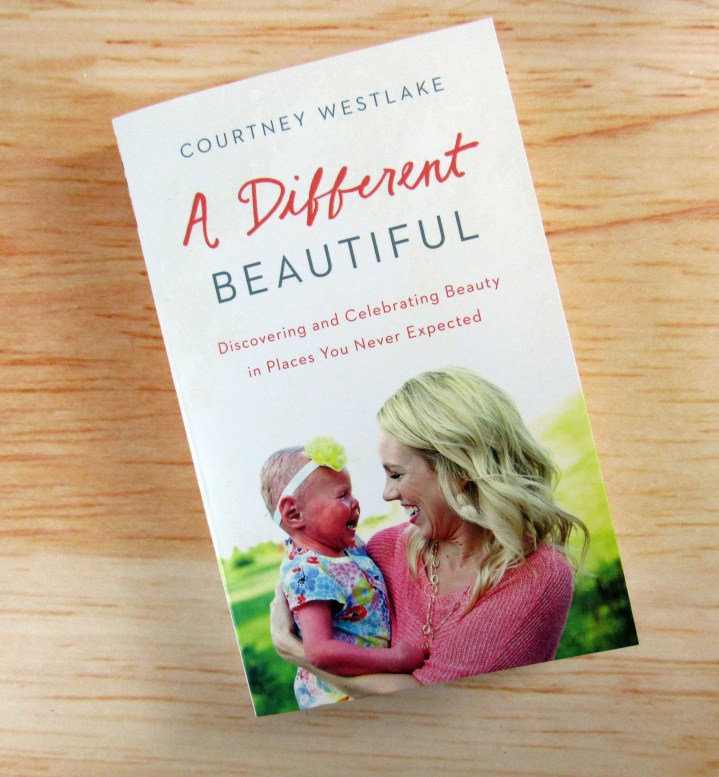 I initially felt a little apprehensive about reading A Different Beautiful by Courtney Westlake ($8.68) because these type of stories stay in my heart.  I found the book to be honest, uplifting and beautifully written. The conversational tone drew me in from the beginning. From Amazon.
When Courtney Westlake's family was given the shocking news that their daughter, Brenna, was born in 2011 with a severe, life-threatening skin disorder, they began to discover a new and different beautiful in their lives–one that values extraordinary differences and appreciates the wonderful sameness found in humanity. In A Different Beautiful, Courtney explores what her family has discovered in raising a child with physical differences and what she has learned about true beauty. Through her personal insights and experiences, Courtney shares how you, too, can learn to find and celebrate God's version of beautiful in your life, especially within our differences and struggles.
Joyful Devotion selected an excellent book that reminds us about love and true beauty in a month full of love.
Tokyo Blossom, the featured February Christian artisan, created the Planner Clip Set in Hot Pink Cherry Blossom ($6.50).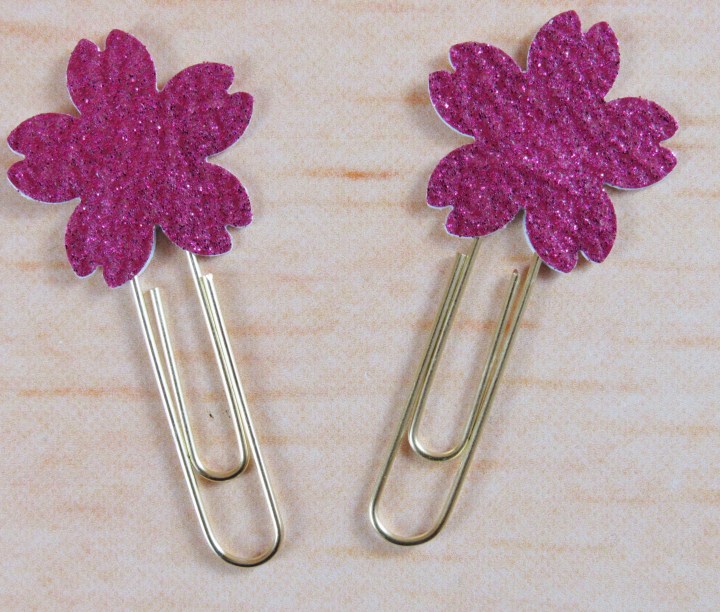 It's cute, sparkly, and will bring a Valentine flair to any planner.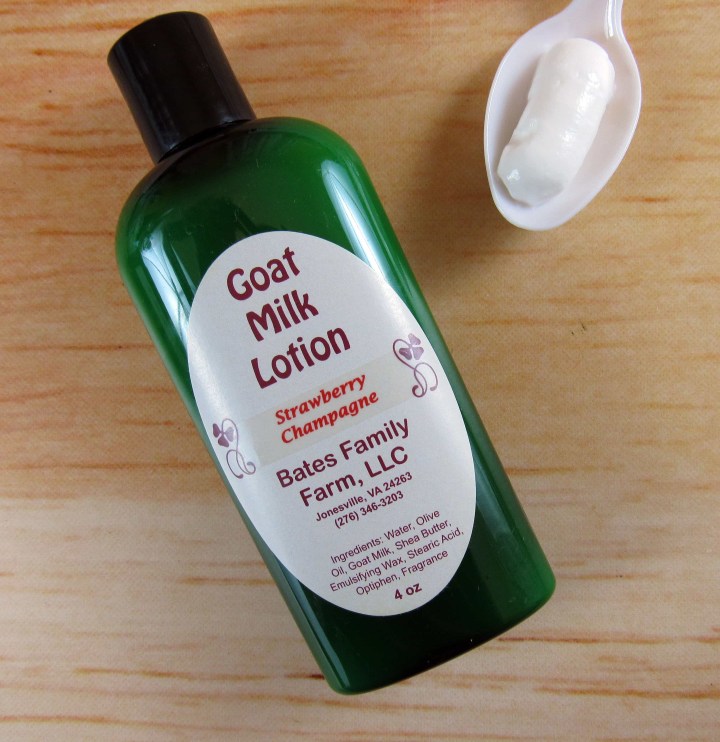 No Valentine's is complete unless there are strawberries and champagne involved. The Strawberry Champagne Goat Milk Lotion by Bates Family Farm (4 oz, $5.99) is a lightly scented lotion. The creamy lotion absorbs easily into the skin.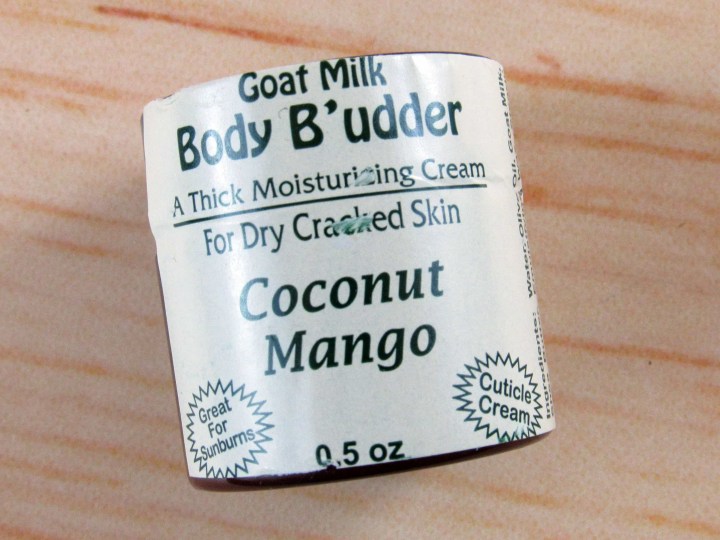 The Coconut Mango Goat Milk Body B'udder by Bates Family Farm (.5 oz, $2.59) reminds me of a body butter. The heavier consistency is great for dry, cracked skin and cuticles. I plan to use it as a cuticle cream.
The whole family thought the Caramel Brownie Bites by SweetPeakNC ($5.00) were delicious. I was pleased that there was no soy in the brownies.
The decadent brownies had little bits of caramel interspersed throughout the dark and semi-chocolate fudge-like center. This is my favorite type of treat!
The February Joyful Devotion Box felt like an early Valentine's Day gift. The book gave me much to think about (in a good way) regarding God, beauty and our differences and struggles. The planner clip set, body b'udder, lotion, and brownies made me feel special and celebrated.  Joyful Devotion is an excellent box for the busy Christian woman seeking to stay close to God.