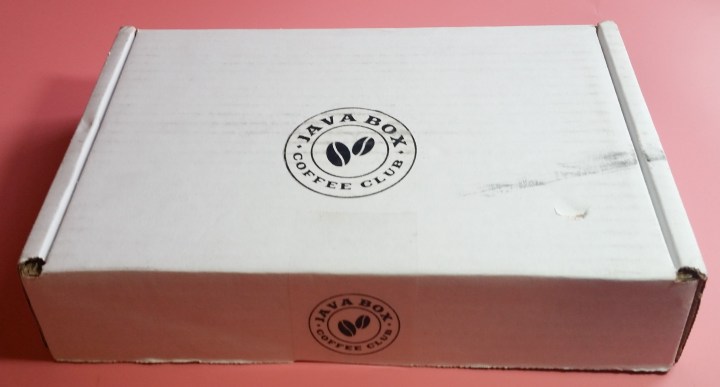 JavaBox Coffee Club delivers – you guessed it – coffee! Delicious java, straight to your door, every month. This is definitely my kind of subscription box!
JavaBox promises the "best premium roasted coffees that you can't normally find on your own." Also, they use some of their proceeds for good, raising money to provide laptops for underprivileged kids in United States schools.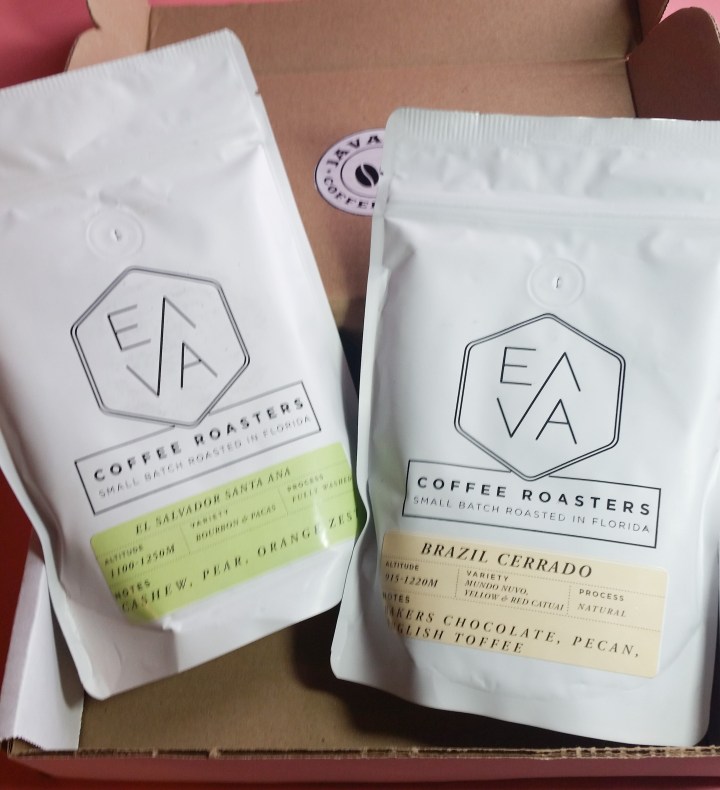 You can choose to receive either a half pound or full pound of coffee each month; you also get to select light, medium, or dark roast. Subscriptions start at $11.99/month and can either be month-to-month or prepaid in 3-month periods. I'm reviewing the full pound subscription.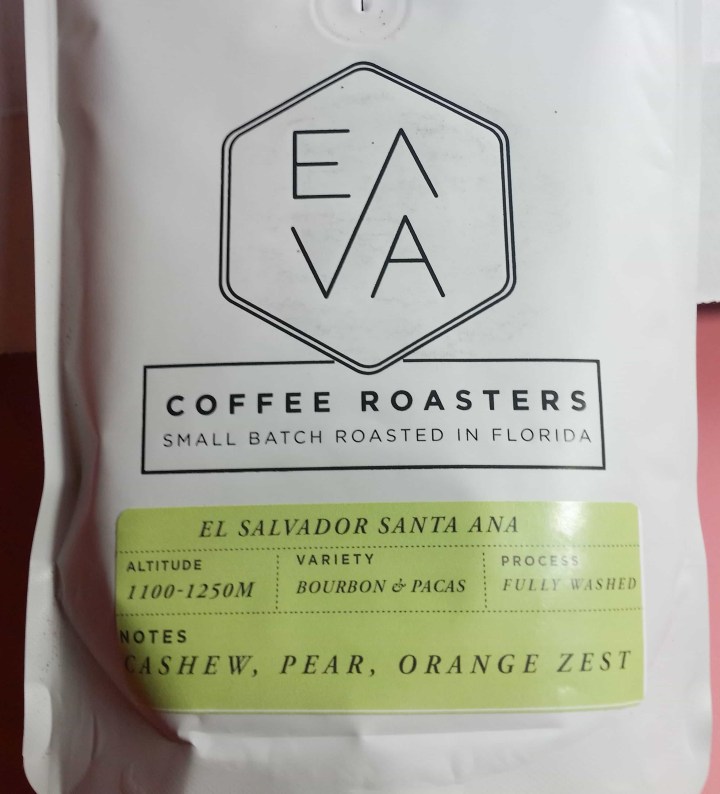 Both of this month's coffees come from Zeal Coffee Roasters in Tampa, Florida. One thing I really love about coffee subscription boxes is learning about new coffees, new roasts, and new roasters. This shipment was a lot of fun to try new things!
The first coffee this month is El Salvador Santa Ana. I like how the roaster includes information about the bean, the process, and tasting notes.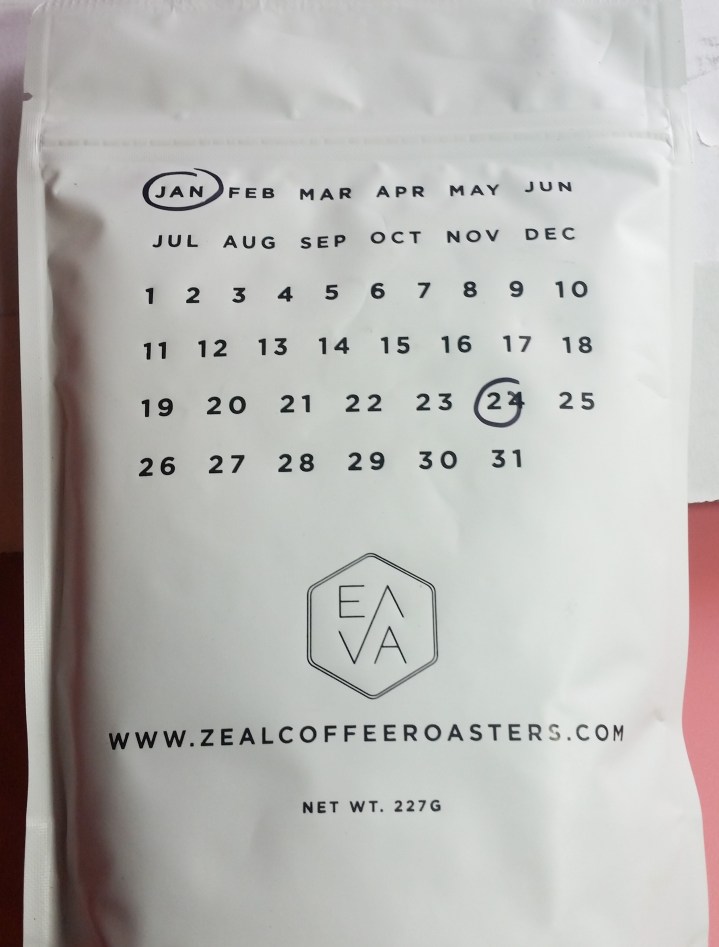 The back of each coffee bag tells when the batch was roasted and packaged. Here, the batch was made on January 22… and arrived at my house within a week or so after.  Freshly roasted coffee is always the best!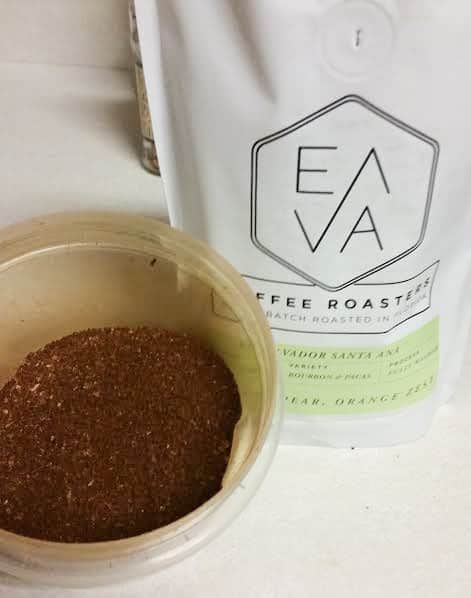 The beans come ground – here's a look at those pretty El Salvador Santa Ana beans! Of course, more important than the beans is the taste. This roast was a little lighter than I was used to, but the flavor of the coffee was very good. I enjoyed the light fruity and citrusy notes of this coffee.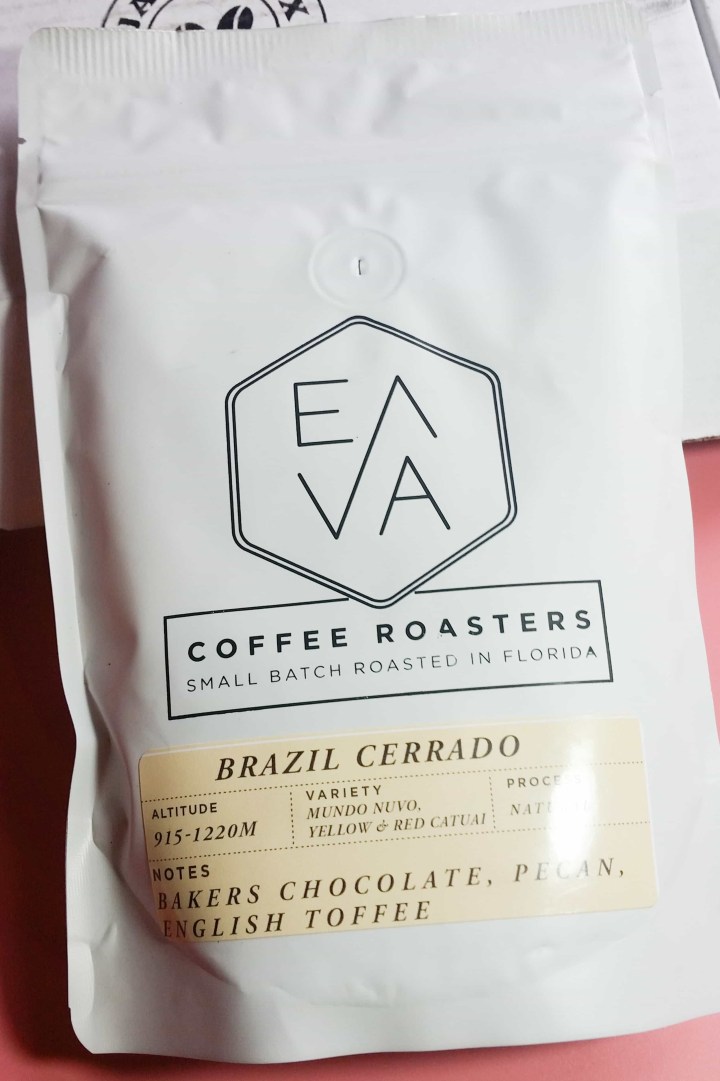 The second coffee is Brazil Cerrado, which Zeal Roasters sells on their website. With tasting notes like "bakers chocolate, pecan, and English toffee," how can you go wrong?
This coffee has a slightly darker roast to it, which is more to my personal preference. I truly enjoyed this coffee – it was delicious and the perfect way to start the day.
This was my first experience with JavaBox Coffee Club and I was very pleased. I liked the different variety of coffees – two completely different beans, roasts, and flavors – and both were very good. And I think it's totally fun to get coffees from roasters I'd never find on my own. I also like that the company donates some of its proceeds to help underprivileged kids! Give JavaBox Coffee Club a try!
Visit JavaBox Coffee Club to subscribe or find out more!