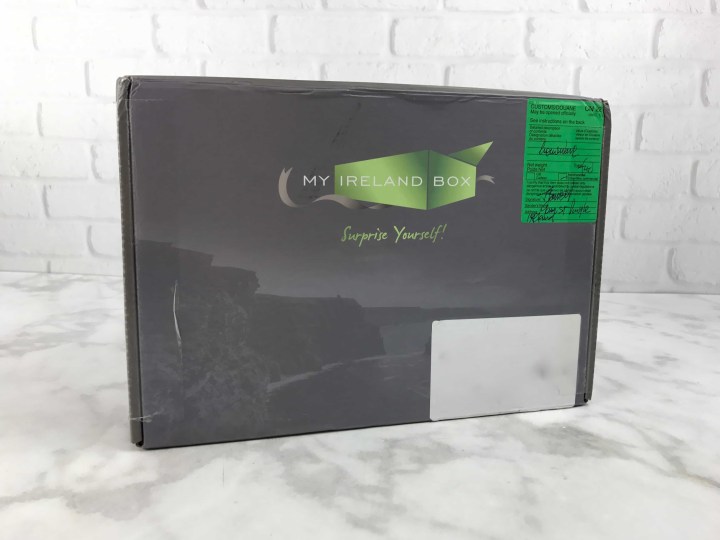 My Ireland Box is a monthly subscription box from Ireland filled with the best of Irish-made craft (artisan) goods. You can expect to receive Irish made jewelry, housewares, and craft and beauty products. They ship to the US, Canada, EU & Australia (anywhere with a significant proportion of people with Irish last names live!). This box ships from Ireland!
This box is always so neatly put together, and of course, the green tissue is necessary!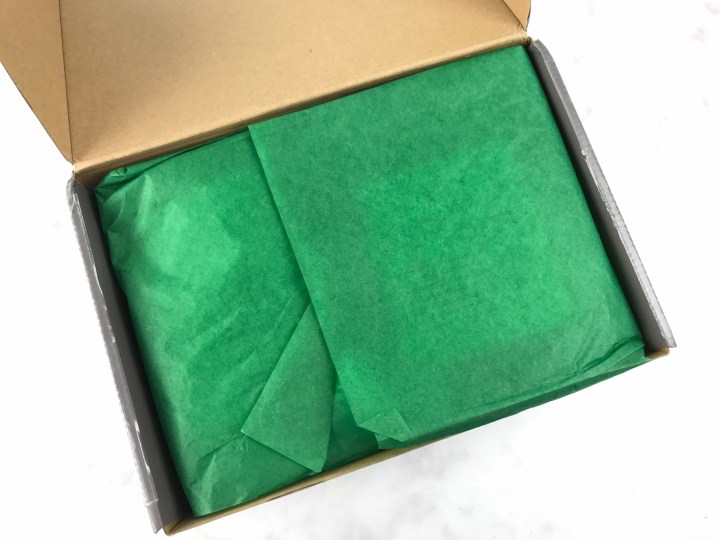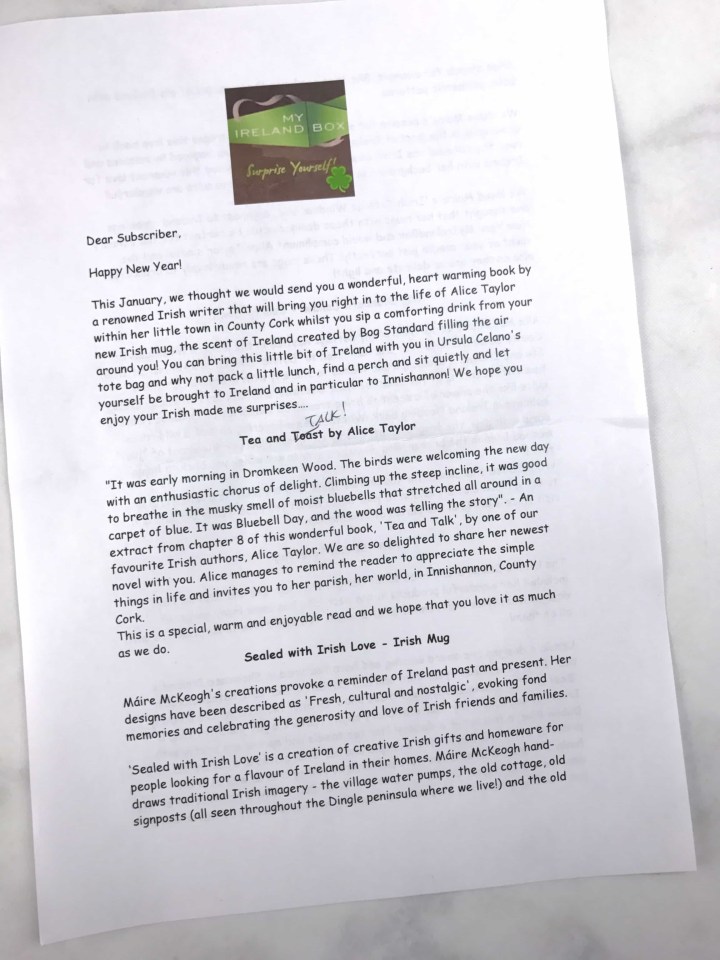 A letter containing extensive information about each product and its maker/designer comes with the box.
We really like their information sheet because it gives each item a real sense of place and we get to learn about the influences of each item, the inspirations of the designer, and more! It is really one of the most detailed information sheets you'll ever see in a box.
The last pages of the curator letter lists upcoming spoilers for the next months. February is St. Valentine's Day-themed, and March is St. Patrick's Day-themed!
All the contents of the January box!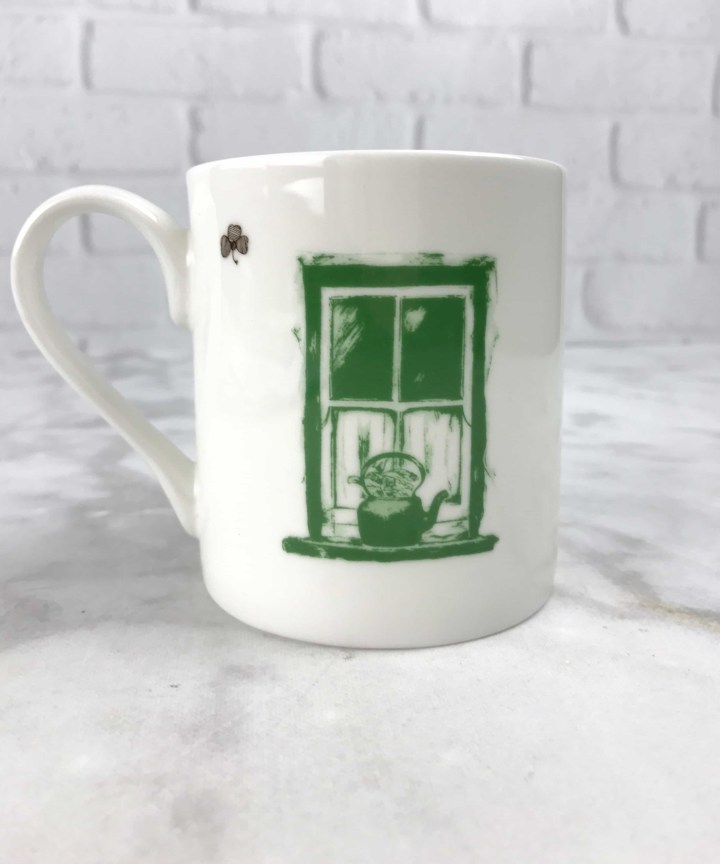 Sealed With Irish Love Irish Cottage Window Mug (€9.90, about $10.50) A simple white mug with a hand drawn Irish Cottage Window and shamrock design. The design is sweet and delicate, just like this mug!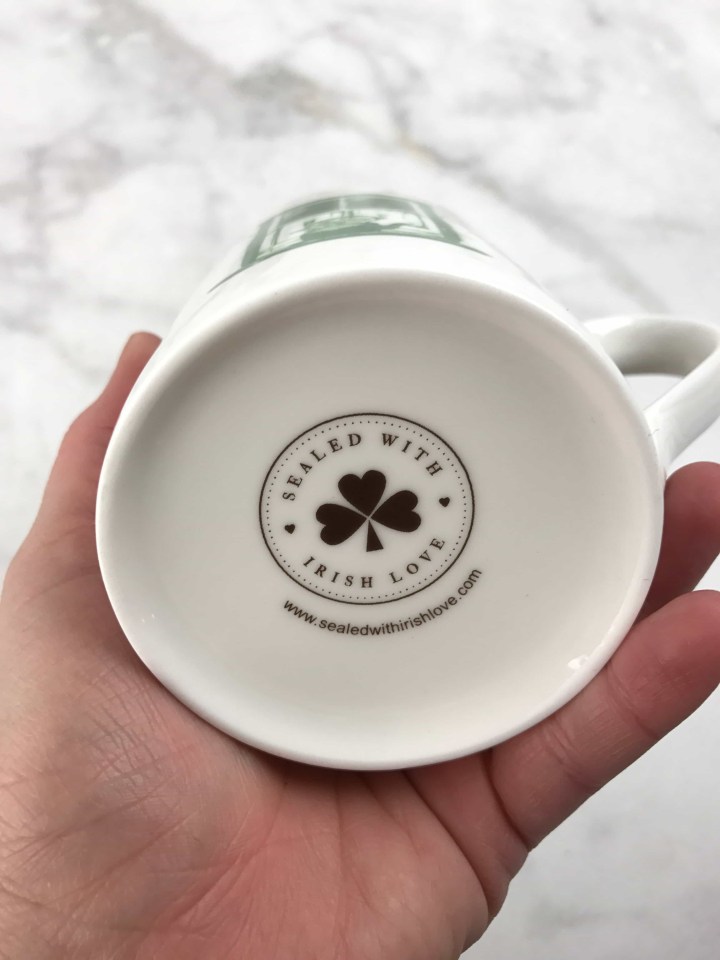 Irish coffee, anyone?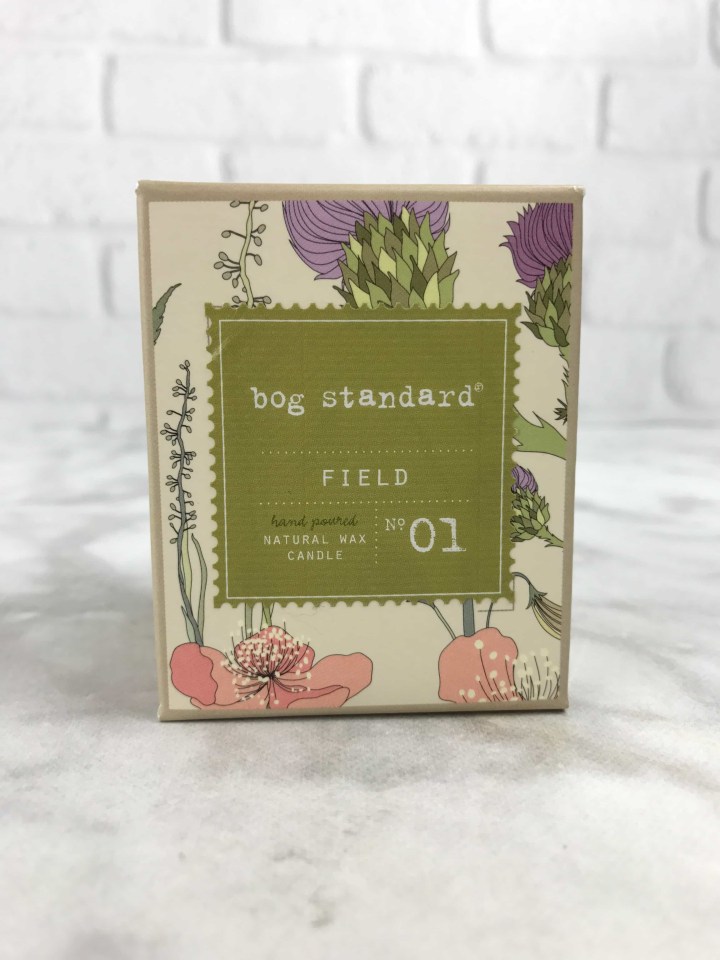 Bog Standard Hand Poured Natural Wax Candle (€13.56, about $14.40)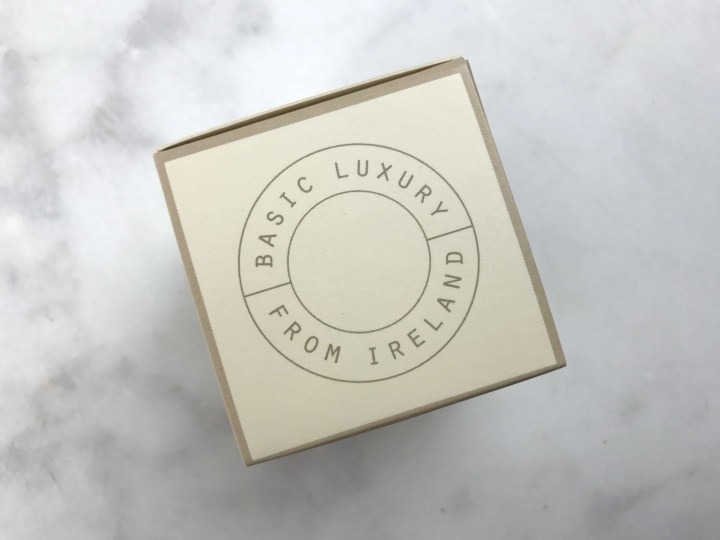 The packaging is really pretty!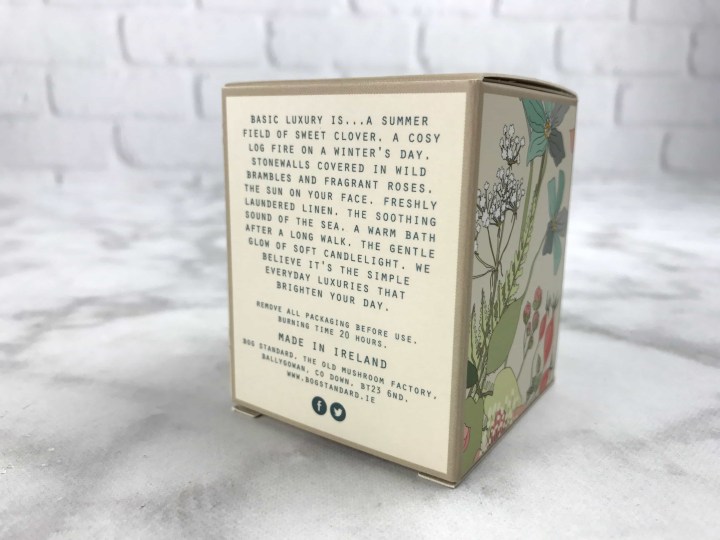 The box has a floral design, and there was some useful info at the back.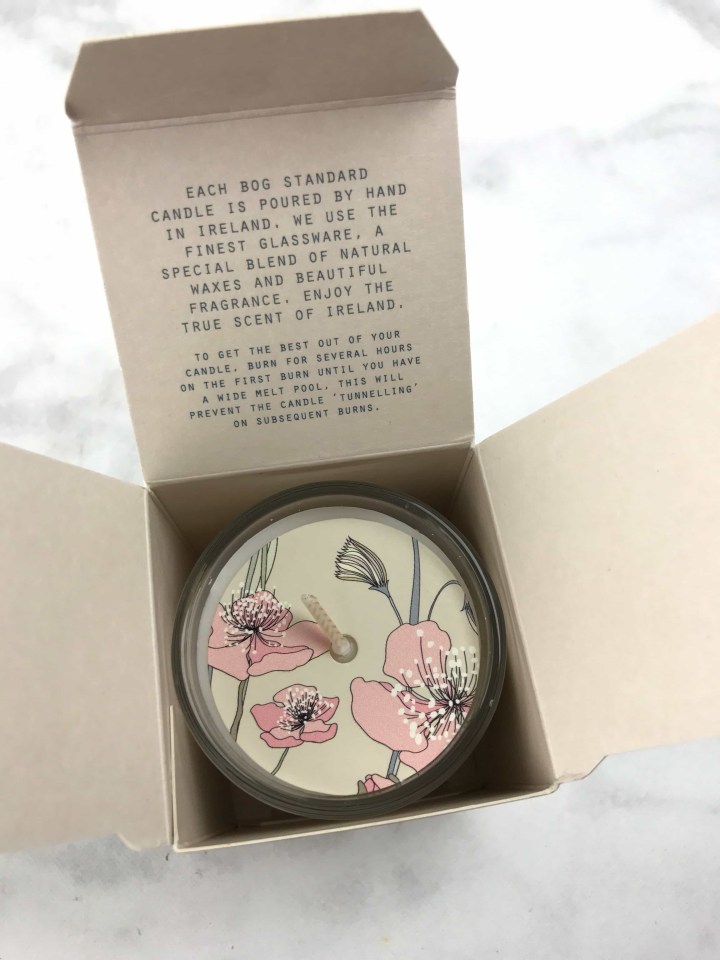 The candle, which can burn up to 20 hours, is presented in a sturdy glass jar.
Although receivers might not have been to Ireland, the scent of this candle makes it easy for you to imagine what it must feel like when you're in the country during a summer day and you're surrounded by clovers. The scent is really lovely and it isn't entirely green nor is it entirely floral. I loved it!
Tea and Talk by Alice Taylor ($14.45)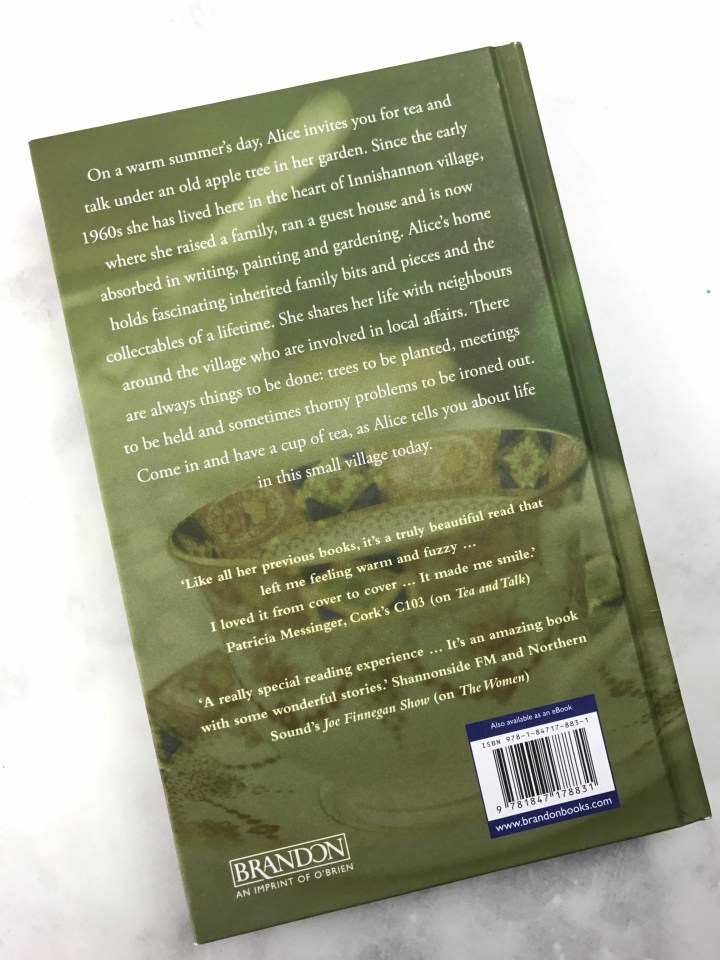 This book is great because it gives us an insight on the rural life in Ireland. So interesting!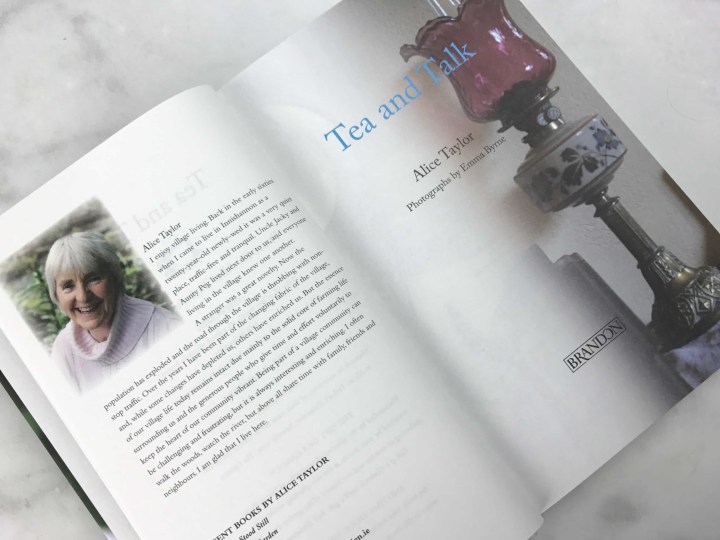 The author, Alice Taylor, lives in the village of Innishannon in County Cork. The book contains her personal experiences and issues they face in the countryside.
Relax with Alice, sit and chat over a cup of tea, as she invites you into her life. See an old press overflowing with the linen collection of two generations, the oil lamps and clocks inherited and collected over many years, and the books of people who once lived here. Alice tells you of the sad loss of her beautiful dogs Kate and Lolly, friends of the heart, and takes you around her village to meet her neighbours, join a meitheal to plant trees, and visit the fairy doors in the nearby wood. But Alice's home and community are not a perfect place: hear about the split in the local GAA club, blocked off rights of way, the donations of the local canine population on the footpaths! Visit a restored famine graveyard and hear about the landlords who once owned this village and the landmarks they left on the landscape and the people. This is life in a small Irish village in 2016, one hundred years after the Rising.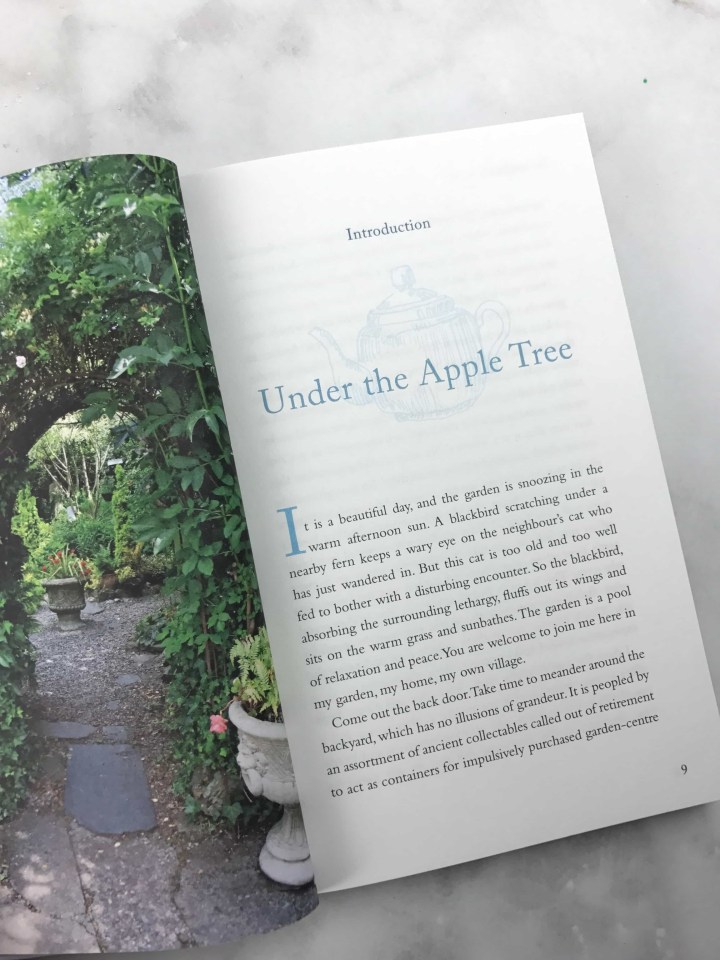 There are beautiful photographs inside too. It's like going on a tour just by turning the pages of the book!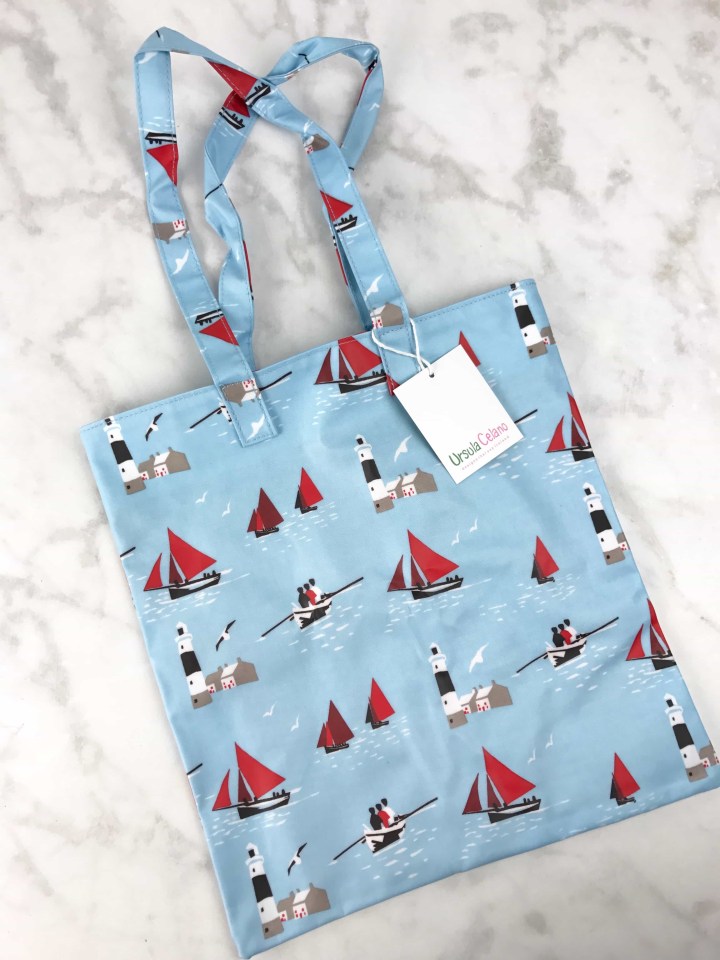 Ursula Celano Boats Tote Bag (€12, about $12.75) It's a lovely tote with prints of traditional Irish boats!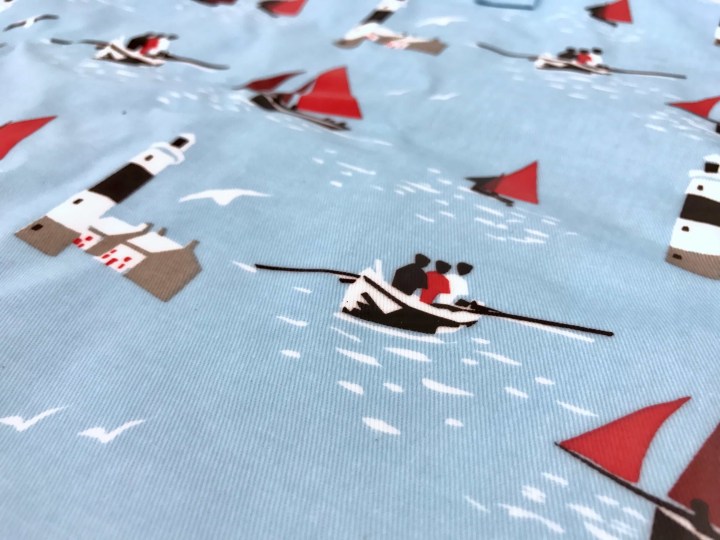 The outer material is actually a coated canvas, making it water resistant.
Roomy enough to put all the other things we received from this month's My Ireland Box!
What a fabulous month for this box! I always think the selections are genuinely interesting, certainly Irish, and I love getting something totally different each month!
FYI: "Saturday 25th is the cut off for ordering the March St Patrick's Day MyIrelandBox and all will be shipped before Tuesday 28th to ensure everyone gets their MyIrelandBox on time for St Patrick's Day….and well before that date!"
What did you think of this month's My Ireland Box selections?