HootLoot is new kind of monthly book box filled with the hottest young adult or new adult reads, artist prints, bookish puzzles, totes, apparel, snacks, product samples, geeky goodies, and exclusive author content. They are not a subscription and you go onto Etsy to order each month based on their theme.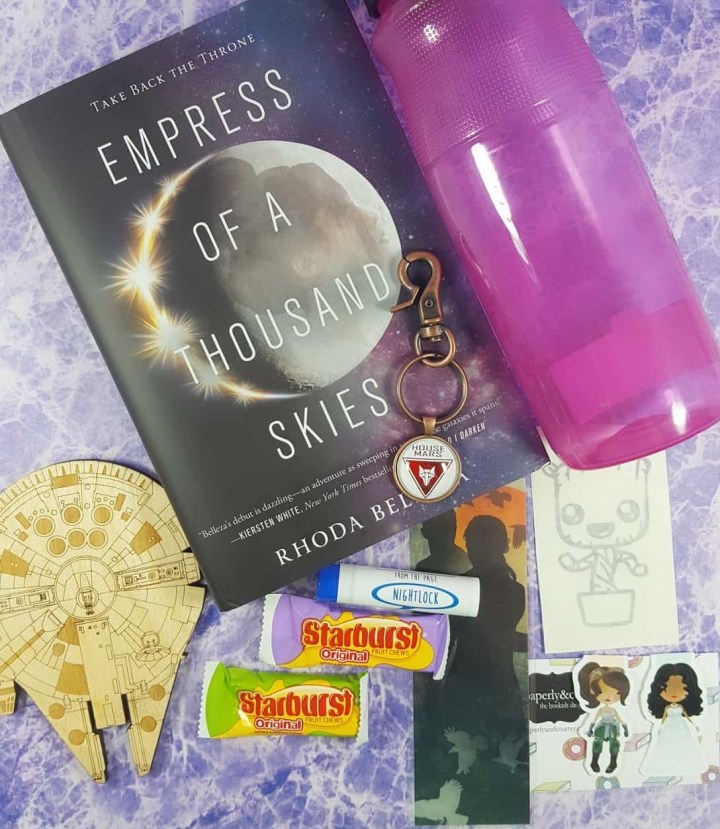 The theme for the February box was "Rebels and Rockets" and from seeing what was included I was in love with it right away.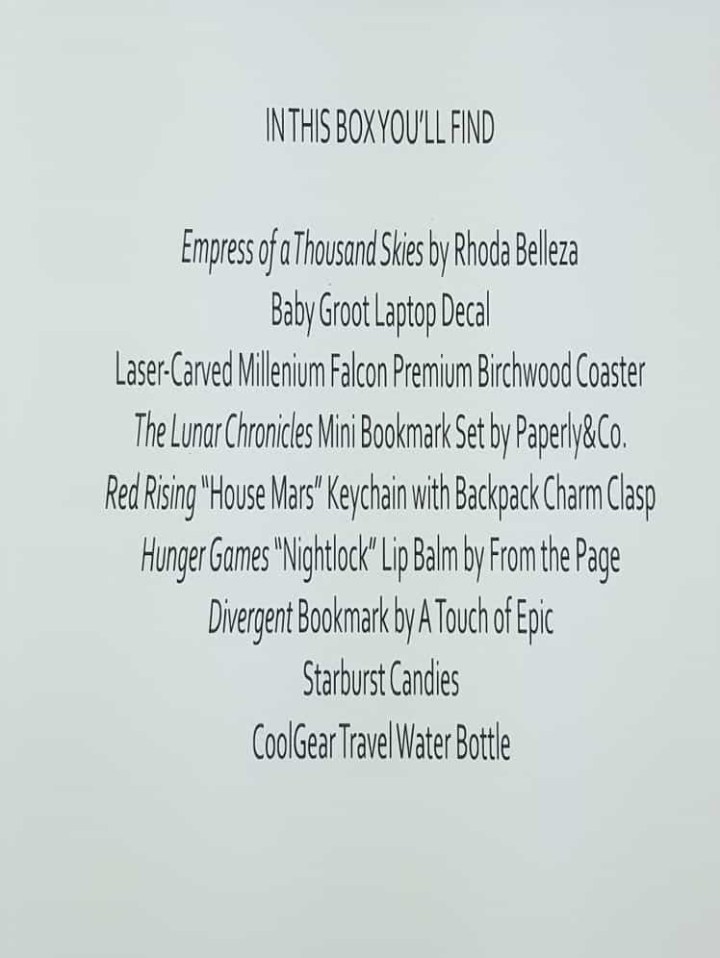 The box came with an art print with the info on one side and a quote from Illuminae on the other.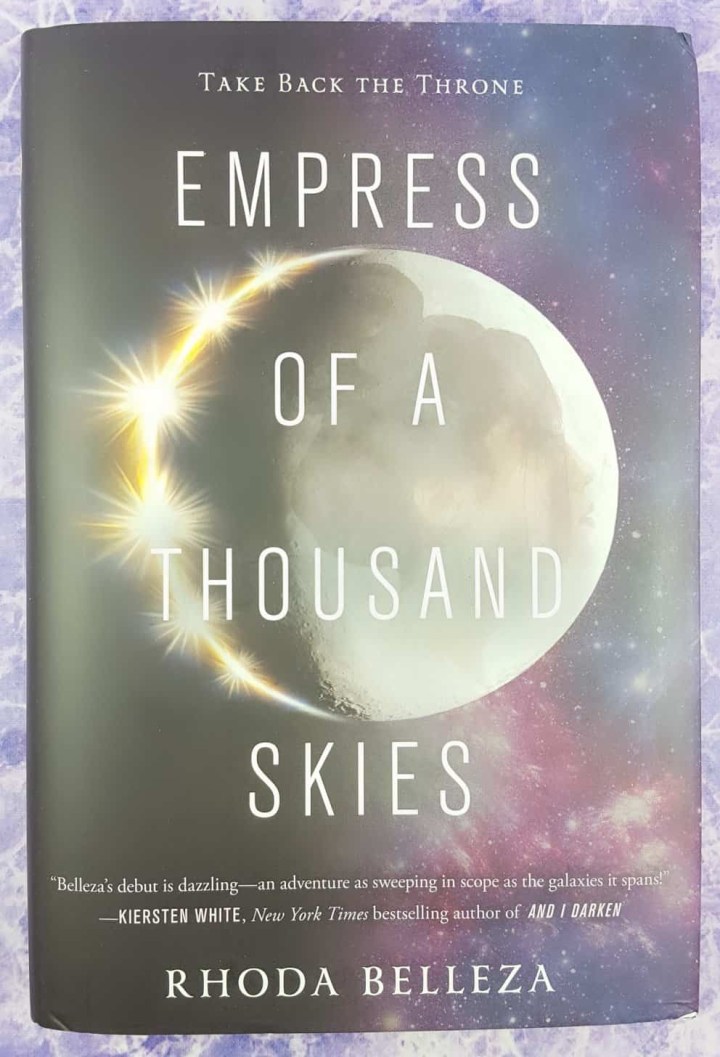 Empress of a Thousand Skies by Rhoda Belleza ($10.58) –  When I looked this up it says that fans of Firefly will love.  I'm a huge fan of Firefly so I was immediately ready to read this book. I love sci-fi books and shows and this looks to have all the makeup of an epic suspense.
Empress
Rhee, also known as Crown Princess Rhiannon Ta'an, is the sole surviving heir to a powerful dynasty. She'll stop at nothing to avenge her family and claim her throne.

Fugitive
Aly has risen above his war refugee origins to find fame as the dashing star of a DroneVision show. But when he's falsely accused of killing Rhee, he's forced to prove his innocence to save his reputation – and his life.

Madman
With planets on the brink of war, Rhee and Aly are thrown together to confront a ruthless evil that threatens the fate of the entire galaxy.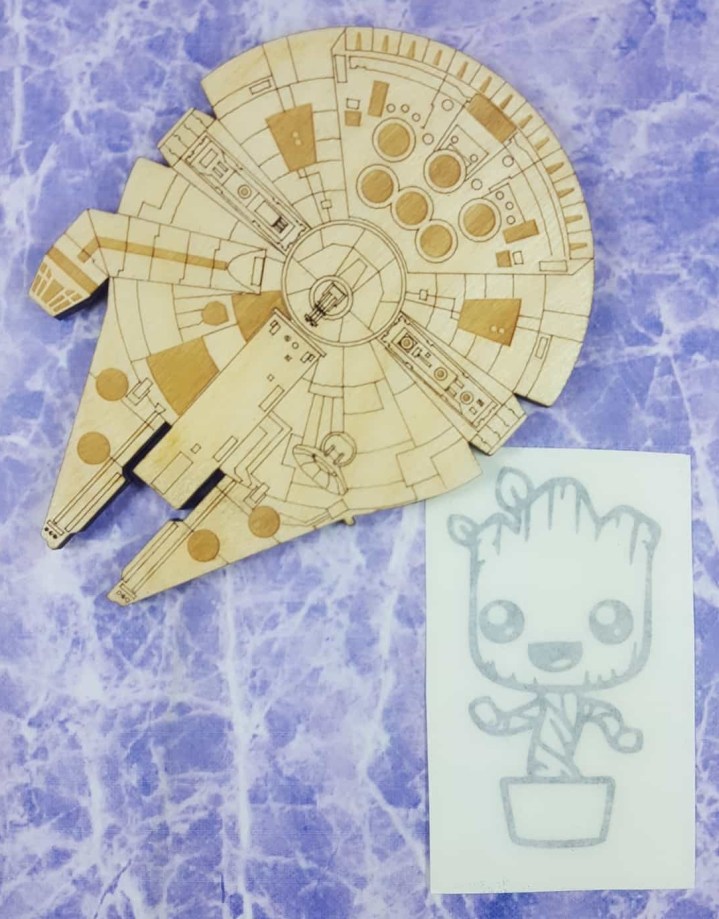 Laser-Carved Millenium Falcon Premium Birchwood Coaster – Stunning, Amazing, Inter-galactic!!! None of those really does this justice. We are HUGE Star Wars fans in my house with my youngest son just getting into it so we've been rewatching the movies. Hans Solo is definitely a rebel and a great one at that.
Baby Groot Vinyl Decal – How stinkin' cute is he? I'm counting down the days until the next Guardians movie comes out. My boys want me to put this in something in their playroom so we are going to decide on a good spot and I'll put it on.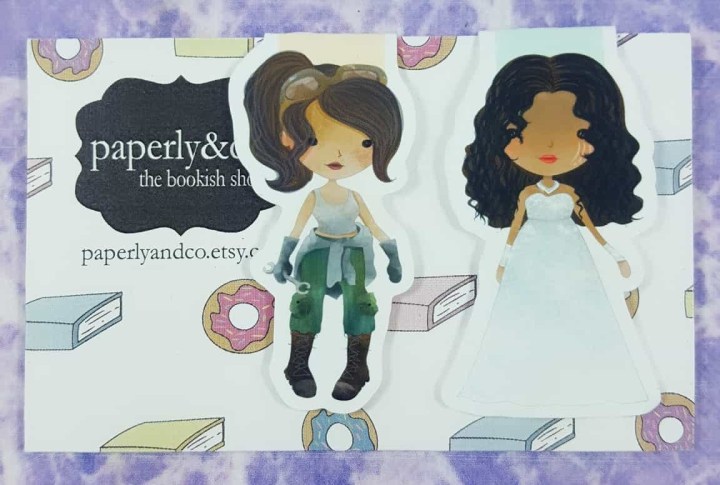 Lunar Chronicles Mini Bookmark set by Paperly&Co – I'm currently reading the Lunar Chronicles and these bookmarks are so great and really represent Cinder and Winter.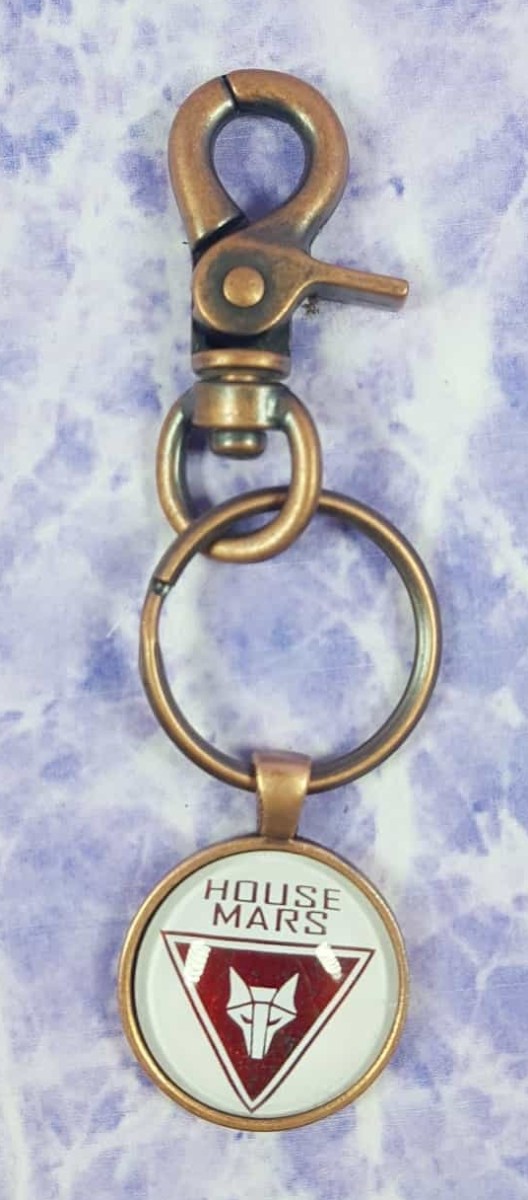 Red Rising "House of Mars" Keychain with Backpack Charm Clasp – All clips go right on my boys' backpacks and they ran off with this one. We are NCState fans so they saw a wolf and were sold. I've not read Red Rising but the review looks good and I'm adding it to my look into list.

Nightlock Lip Balm from From the Page – I devoured the Hunger Games books and it seems odd to make a LipBalm from something that killed people in the book. This is a great balm and went on smooth and smells great but I did do a quick laugh when I saw what it was named after.
Divergent Bookmark – I had to show both sides of this bookmark as they are both spectacular. I loved the Divergent book series and while I agree I don't think the ending was as strong as it could have been I was still happy with it. In reality, I think most people are Divergent and could not be easily placed into a faction so this is a perfect mark for me.
Extras this month included some Starburst which I already ate and then a CoolGear Travel Water Bottle.  If my boys hadn't already claimed my Groot decal it would be really cute to put on the water bottle. I'm going to have to find another something to add to this one since its a bit plain all by itself.
What a fantastic HootLoot box. I read like crazy so getting new books is always fun and then one that is said to be for fans of Firefly and I'm pretty sure you can't go wrong. This month's theme of Rebels and Rockets, of course had a space theme and was really perfect for me. They included many fandoms I already loved and a couple for me to check into and that is fun.  Such a wide variety in here and I love it all.
FYI: HootLoot will be taking a break for the months of March, April, and May due to family commitments.