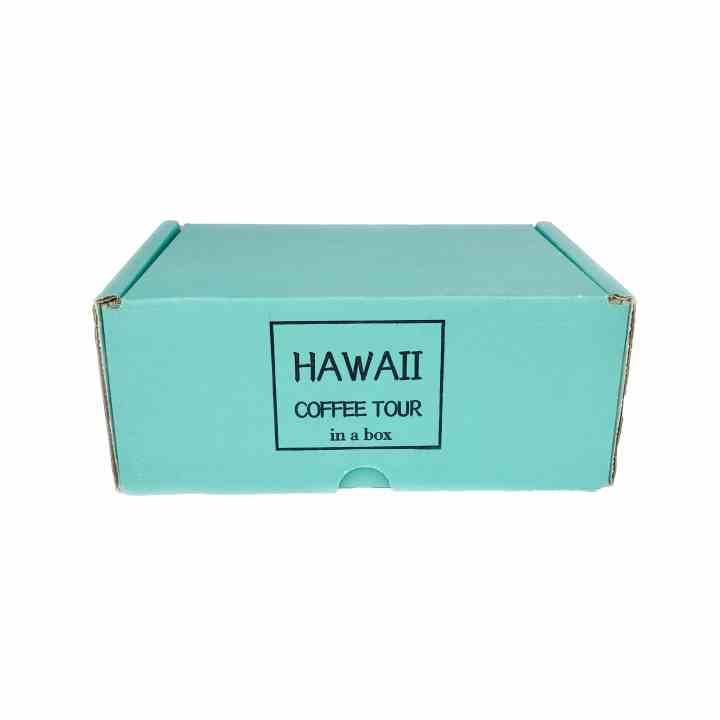 Hawaii's Coffee Tour [In a Box]
is a gourmet coffee subscription that features roast coffee from different parts of Hawaii including Puna, Ka'u, Kona and Maui. They ship worldwide from United States and subscriptions automatically renew.
The package comes with a note that you can personalize if you send it as a gift. It also has a list of the contents of the box and a brief history of the company.
Hula Girl Foods Organic Sugar Cane Coffee & Tea Stirrers. I don't like my coffee sweetened but these added a hint of sweetness to my favorite tea. I was pleasantly surprised that it wasn't overly sweet. I wouldn't use them everyday, but love them as a way to add variety to my beverage needs.
Maui Mooka, a tiny heirloom coffee bean. This coffee is amazing! The scent was heavenly from the bag to the grinder to my cup. I enjoyed this so much that I drank four cups in one sitting. It's sweet with hints of brown sugar and chocolate. Nothing more than a splash of milk was needed, in my opinion, to make a perfect cup of coffee.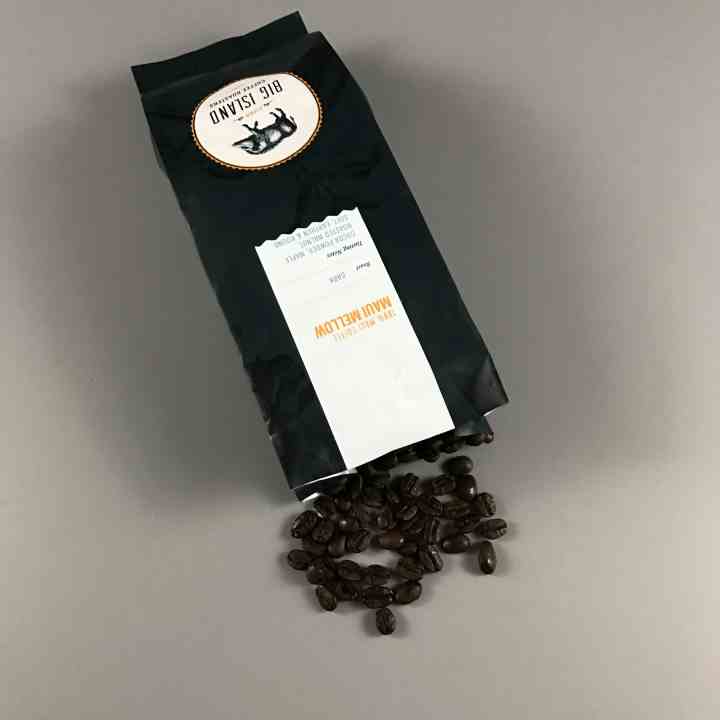 Maui Mellow. This is a dark roast that has a nice robust aroma. I'm not sure if I like it better from the bag or brewing, if only I could get a candle that smells this good. I didn't taste the cocoa powder but the maple roasted walnuts were what I really found awesome. I'm not going to lie this is going to be hid under lock and key so I don't have to share.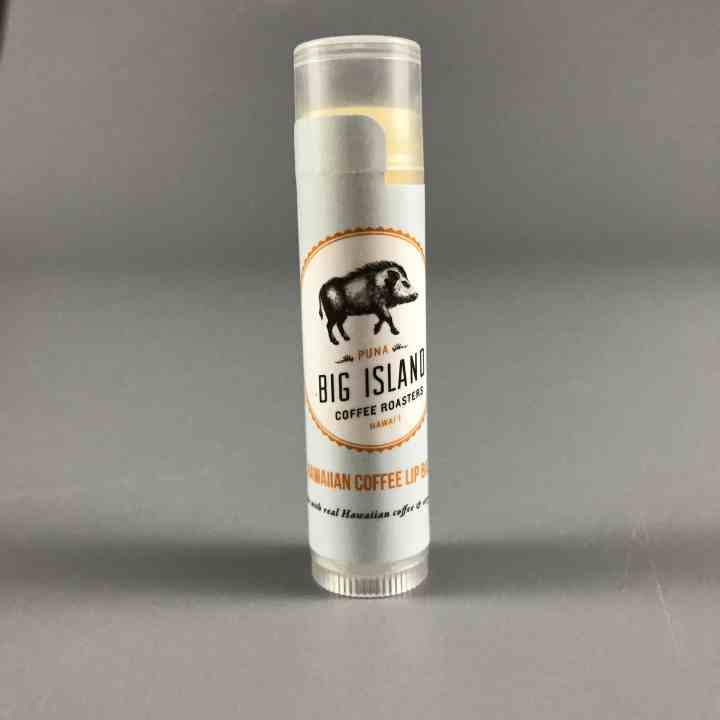 Hawaiian Coffee Lip Balm. Holy cow, this is awesome! A little goes a very long way and adds a healthy shine to your lips. Almost the entire list of ingredients is organic and it smells sweet yet clean. I had no idea that coffee infused lip balm existed and now that I know I'm never going back!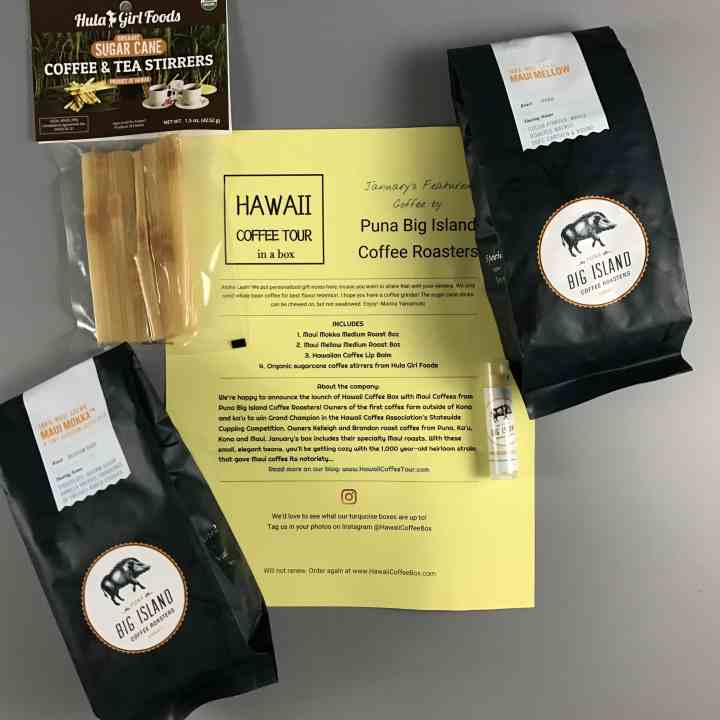 Hawaii Coffee Tour in a box is a great box! Wonderful coffee that I wouldn't normally find in my everyday travels plus bonus items. I love the the gift sender can add personal notes for the receiver, I don't think it gets more intimate than that. I love that the beans arrive whole in order to retain the flavor, but mostly I love the scent as they are grinding. Now let's not neglect the color of the box which just screams have a wonderful day and be merry. Hawaii Coffee tour in a box makes it easy to taste all the Hawaiian Islands without leaving home or my favorite mug!
Visit Hawaii's Coffee Tour [In a Box] to subscribe or find out more!