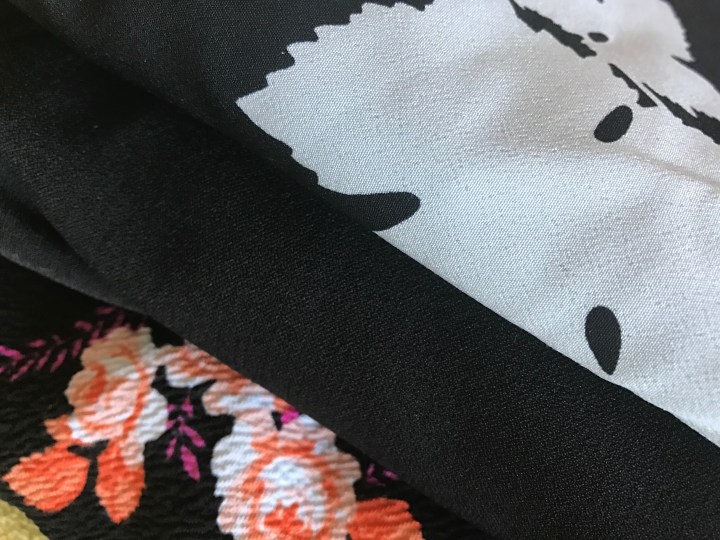 Gwynnie Bee is a clothing rental subscription service. My body shape makes me a perfect candidate, as they specialize in sizes 10-32, and I am a 14-16 (and sometimes 18, depending on the cut). When I started I added about 25 items to my closet (it's a lot like creating a Netflix queue back when DVD subscriptions were their main business model, except there is no specific order) and they sent me the first three that were available. They now have a feature that lets you prioritize items, so I have some control over which items are more likely to show up. Then, when I return items, they send more!
I really like that I have a lot of control – I pick the specific items that are in my closet. I can go outside my comfort zone if I feel like it, or I can stay well within it. Overall, I put several items that would be a stretch for me in my closet, but also put plenty of items I think I will like so that any given shipment is likely to have something in it that I will wear.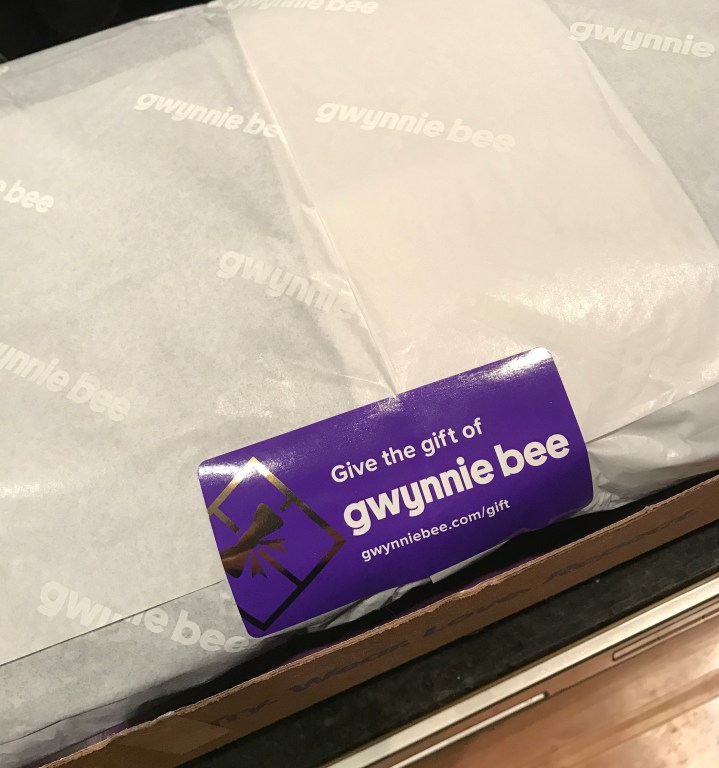 Gwynnie Bee has really upped their packaging game recently, too. New purple branded boxes with happy, affirming messages!
DEAL: Currently when you sign up for Gwynnie Bee you can get your first month for FREE, (no code needed, just use the link) which is an awesome way to just try it out and see if you love it.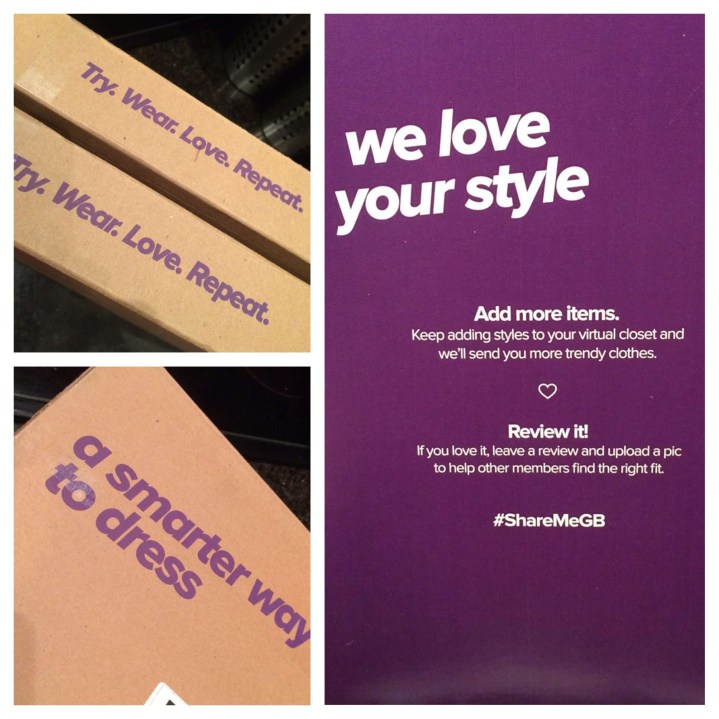 I am always excited to see my Gwynnie Bee box in the mail. It has been a great way for me to keep my work wardrobe interesting. After a few months of less travel, I am about to get on the road again, so I am adding more dresses to my closet. This month's arrivals were dress focused.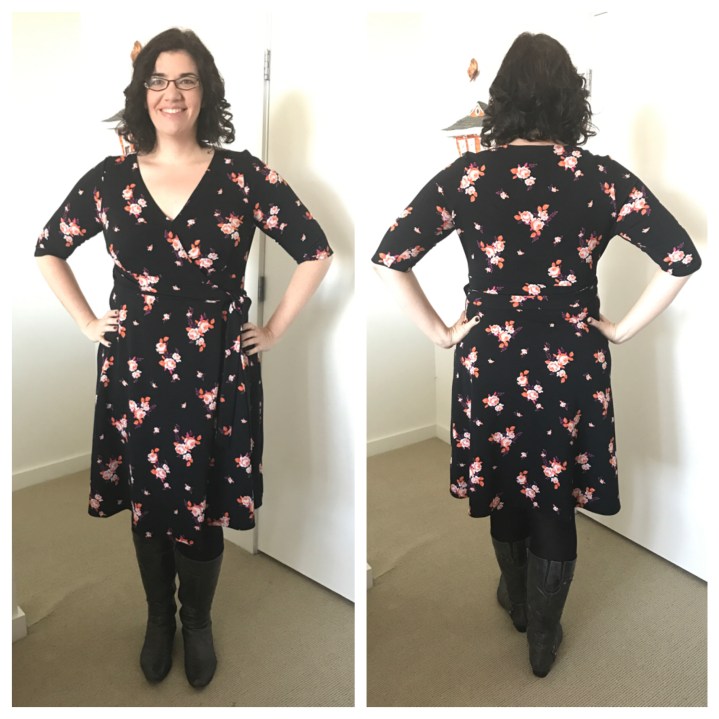 Kiyonna Wrap Dress in Floral, Size 1. I own a Kiyonna Wrap Dress (I received it in a Dia and Co box a few months ago), and LOVE IT. I wasn't sure I would like this print, but I was pretty sure I would like the dress. I was right on both counts. The dress fits like a dream, and, like other real wrap dresses, is very forgiving in its fit. The fabric is a textured stretchy knit, good for cooler weather, but probably a little too heavy for the summer.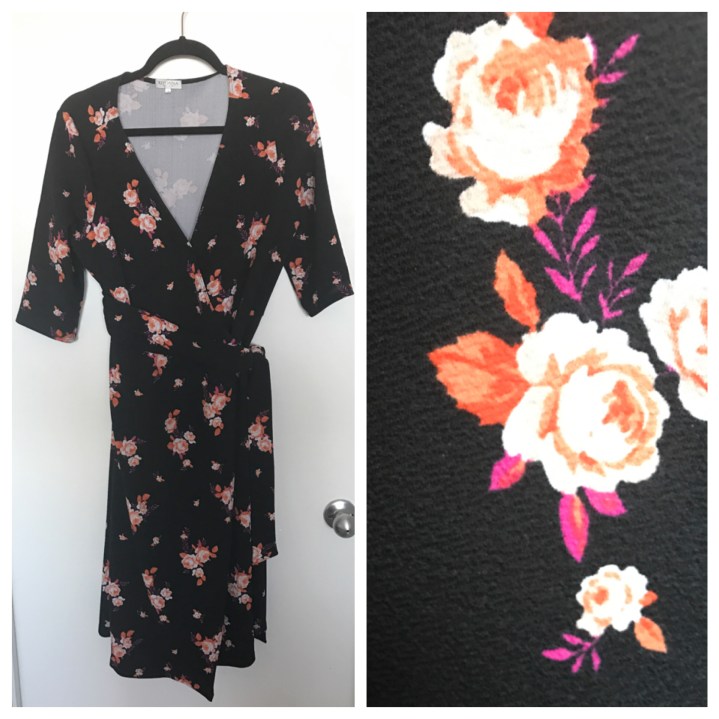 I enjoyed this dress a few times before sending it back – the pattern was too floral for me, in real life. Another benefit of Gwynnie Bee – enjoy things a few times, and don't feel guilty when you don't end up loving them.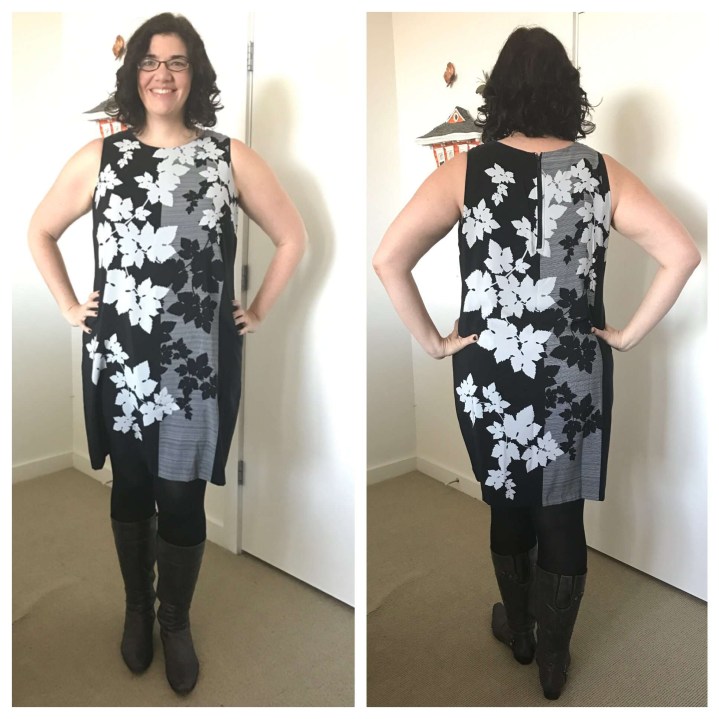 Vince Camuto Floral Screen Shift Dress In Black, 16W. This is definitely a spring/summer weight dress.  The fabric is thin and has no give (but it is still very nice quality). I wore this once but felt a little "meh" in it. Even though I love black, white, and gray, this just didn't pop for me. Plus I felt like it was a little big around the middle (but it fit my hips correctly, so I don't think sizing down would work).
I typically wear a 16 dress, maybe a 14W. I generally find 16W to be too big, but this was the size I was "Size Advised" on the site.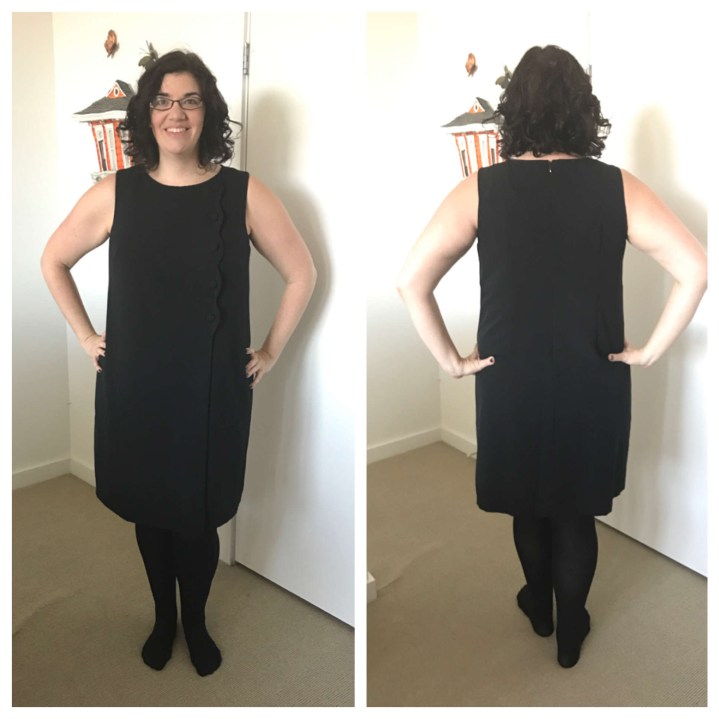 Adrianna Papell Faux Wrap Button Front Dress Size 14W. Ah, black dresses, easy to wear, hard to photograph. I had high hopes for this piece – it looks simple and classy. Black, a little detail, should go great with everything. All of those things are probably true, but I won't know for sure because this dress was HUGE on me. Adrianna Papell is a brand I wear a lot, usually in a 16, occasionally in a 14W. I was was not expecting the dress to be so huge on me.  The fabric is weighty, has a little give (not that I needed it). This ended up seeming a little too formal and funereal for me, but the dress is a nice quality and classic cut.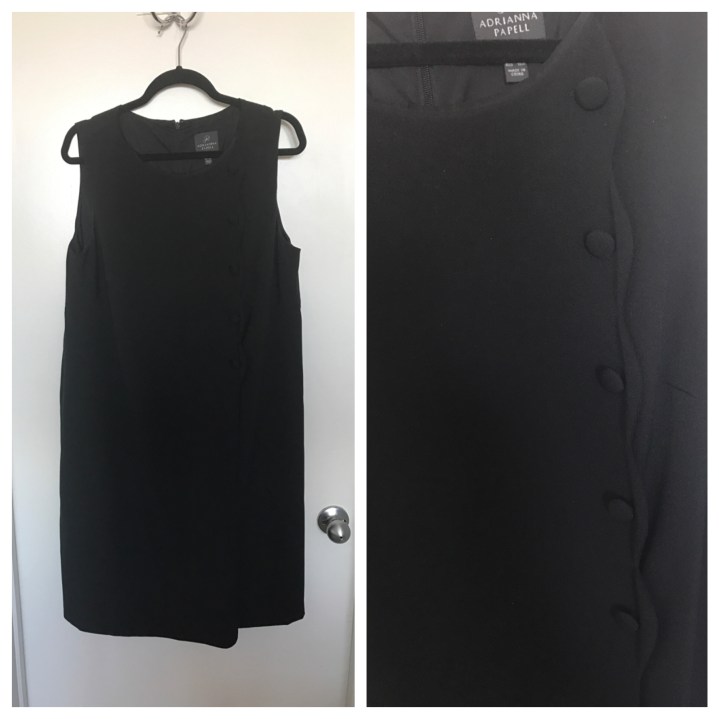 Overall this month was pretty good. I got a few uses out of the dresses and was able to refine my closet on the Gwynnie Bee site with what I learned about sizing from these brands. I have about one more month of wintry items, and then it will be time to update my closet for some more fun spring styles!
A couple things to remember (besides free laundry!):
you can mark your shipment as outgoing so your items ship out faster
you can purchase items that you love at huge discounts
use the community at Gwynnie Bee to help you select the best items for your body and the right size for that garment.
All the garments are inspected and I've never really had an issue with anything I've received in terms of condition.
 It's also worth a mention that the clothes are higher end clothes, so they all have better construction and fabric than what you might normally purchase for yourself.
Gwynnie Bee Cost:

1 item/ $49 per month
2 items/ $69 per month
3 items/$95 per month
5 items/$139 per month
7 items/$179 per month
10 items/$199 per month