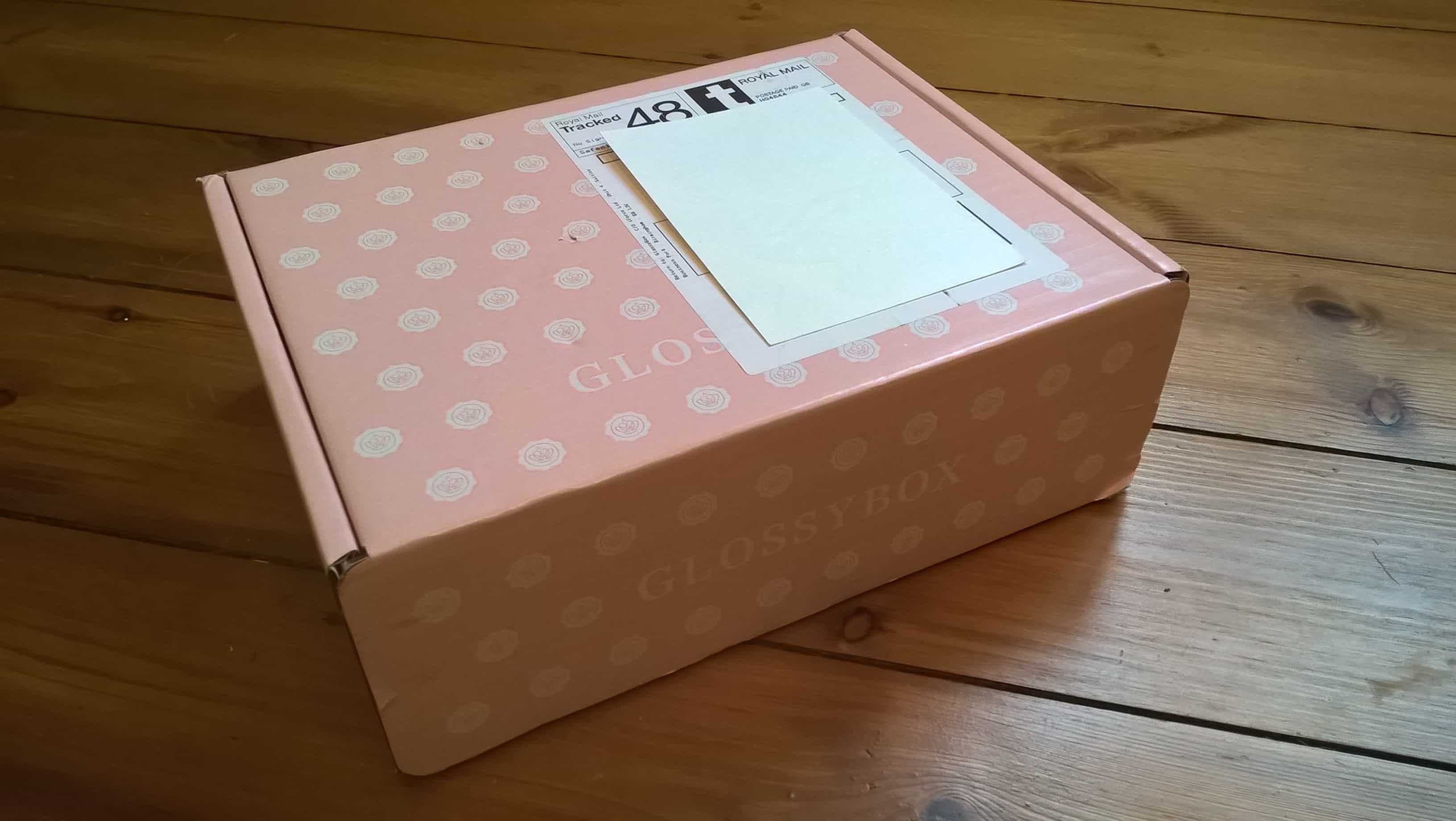 GLOSSYBOX UK is a popular beauty subscription box which delivers five beauty products to your door each month.  The products are hand-picked to suit your beauty preferences. FYI – If you're looking for GLOSSYBOX US, check that out here!

The box really says it all when it comes to February's theme.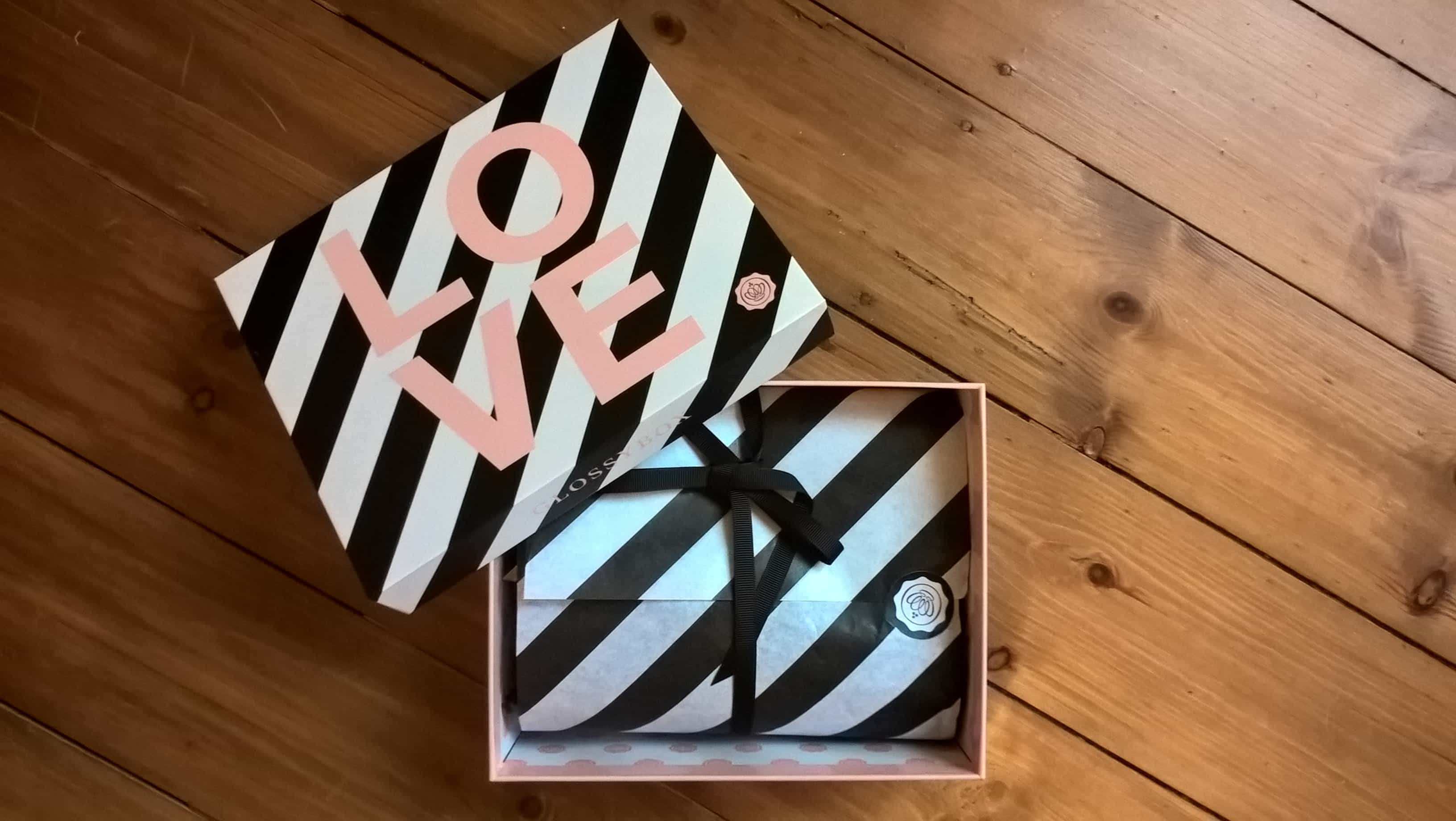 DEAL: Get a free Emité Make Up Lip & Cheek Tint worth £16 through Feb 28. Use code: FEBGIFT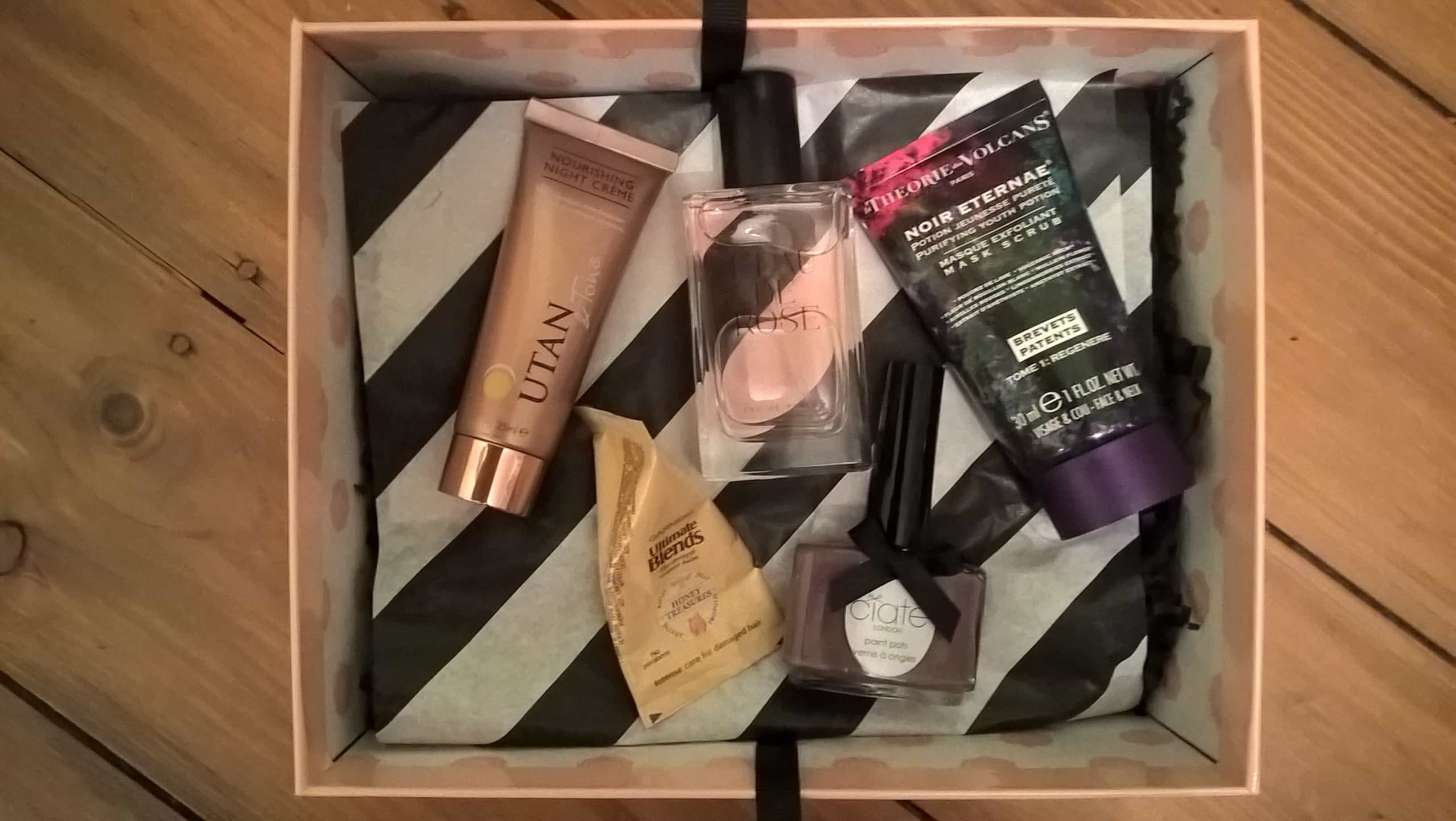 This month's haul.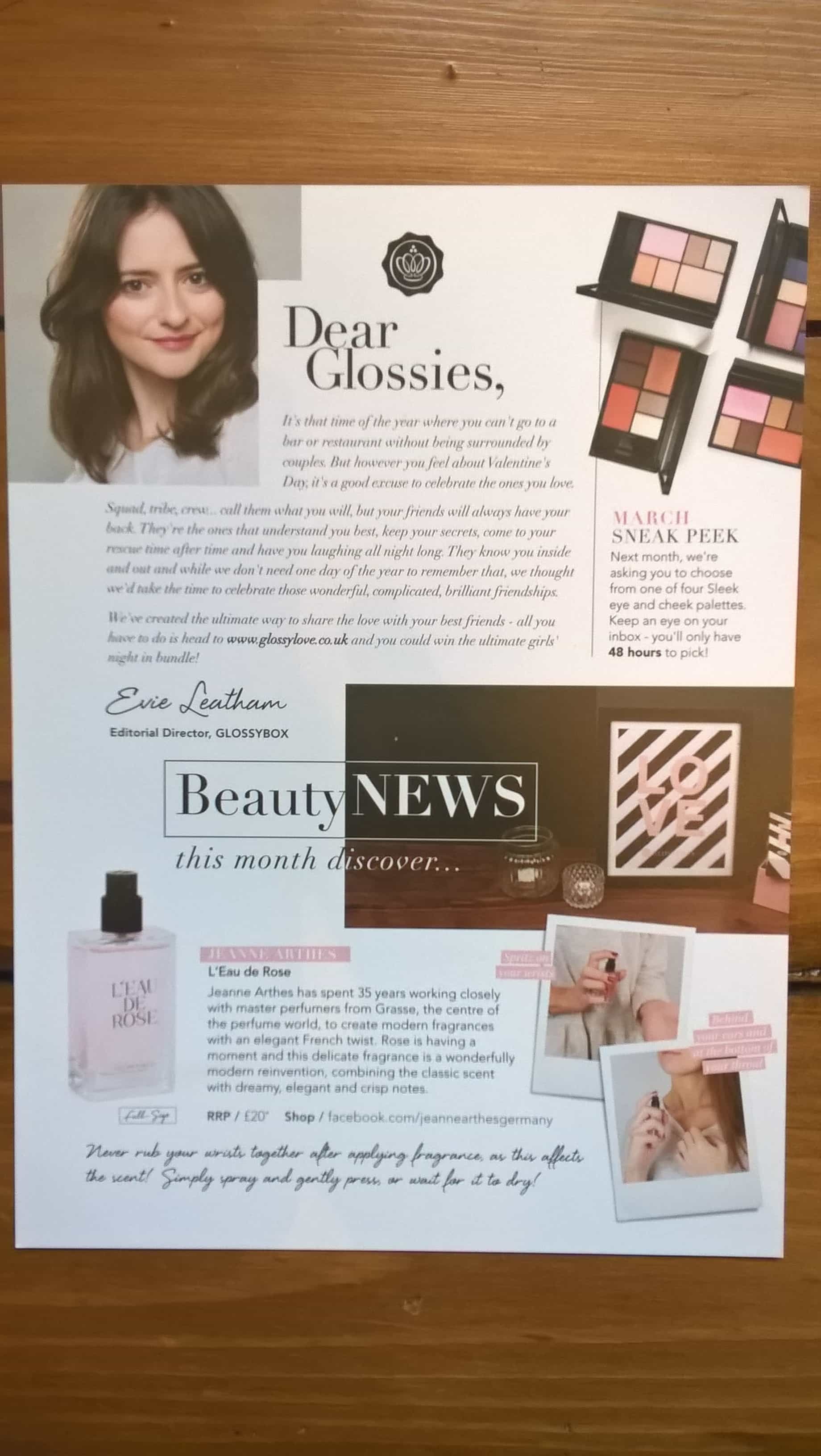 The Discover The Box card includes info on all five products.
On to the reviews…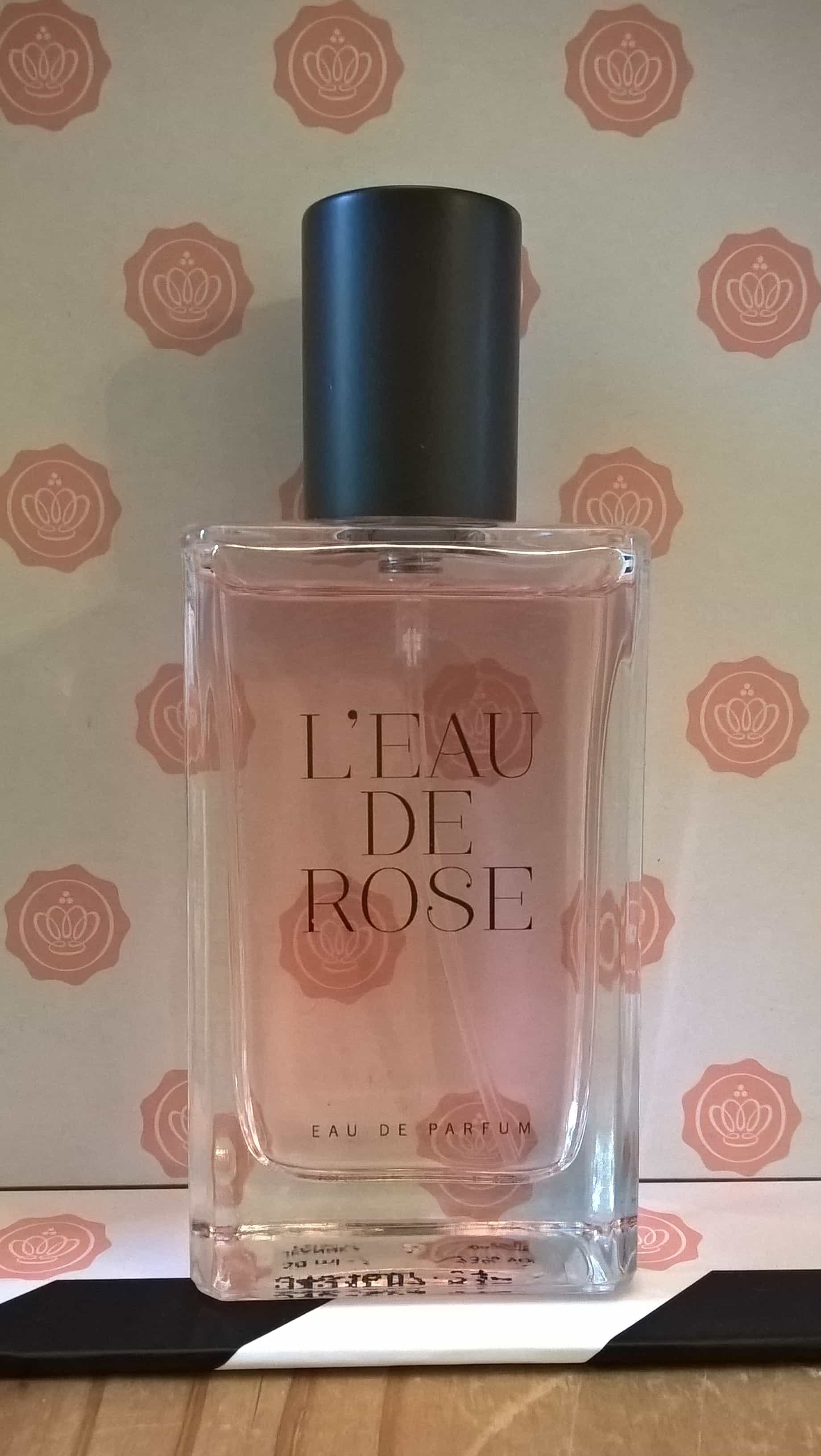 Jeanne Arthes L'Eau de Rose (RRP £20) could not be a more appropriate fragrance for celebrating Valentine's Day.  The scent is pure, simple rose. If you're looking for something uncomplicated, then this straight-forward floral scent could be a perfect match.
La Theorie Des Volcans Noir Eternae Youth Potion Face Scrub (£26) is a mineral-rich volcanic scrub designed to cleanse and purify the skin. My skin can be on the sensitive side, so I am always a little apprehensive about testing products that are designed for all skin types, such as this one. I thought the scrub might be a bit too abrasive, but I needn't have worried. The application is simple, just smooth it on, wait a minute or two, gently massage and then rinse. I loved this product, the smell is amazing and it left my skin feeling soft and healthy.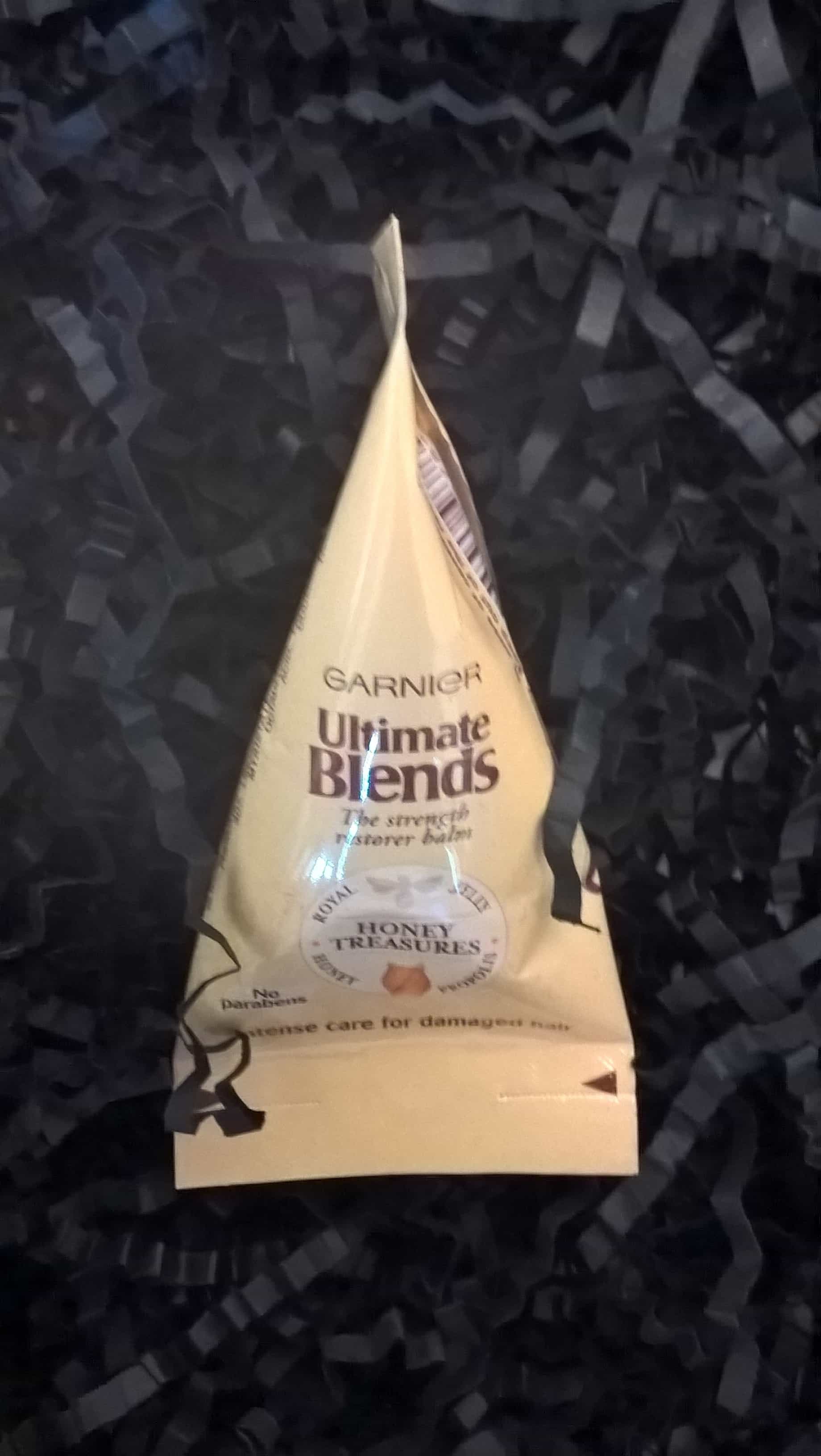 I'm currently trying to grow my hair out. It is a super thick, puffy mess in that awkward state of limbo before a much-needed cut. My hair was definitely in need of Garnier Ultimate Blends Honey Treasures Strength Restorer Balm (RRP £4.49). This balm smells delicious. It added some softness to my hair but left it feeling a little bit weighed down. It was just not as silky, shiny and bouncy as with my preferred brand of deep conditioner. This is by no means a bad product, especially at such a reasonable price point. I will get two uses out of the packet included in the box, but someone with longer locks will only have enough for one treatment.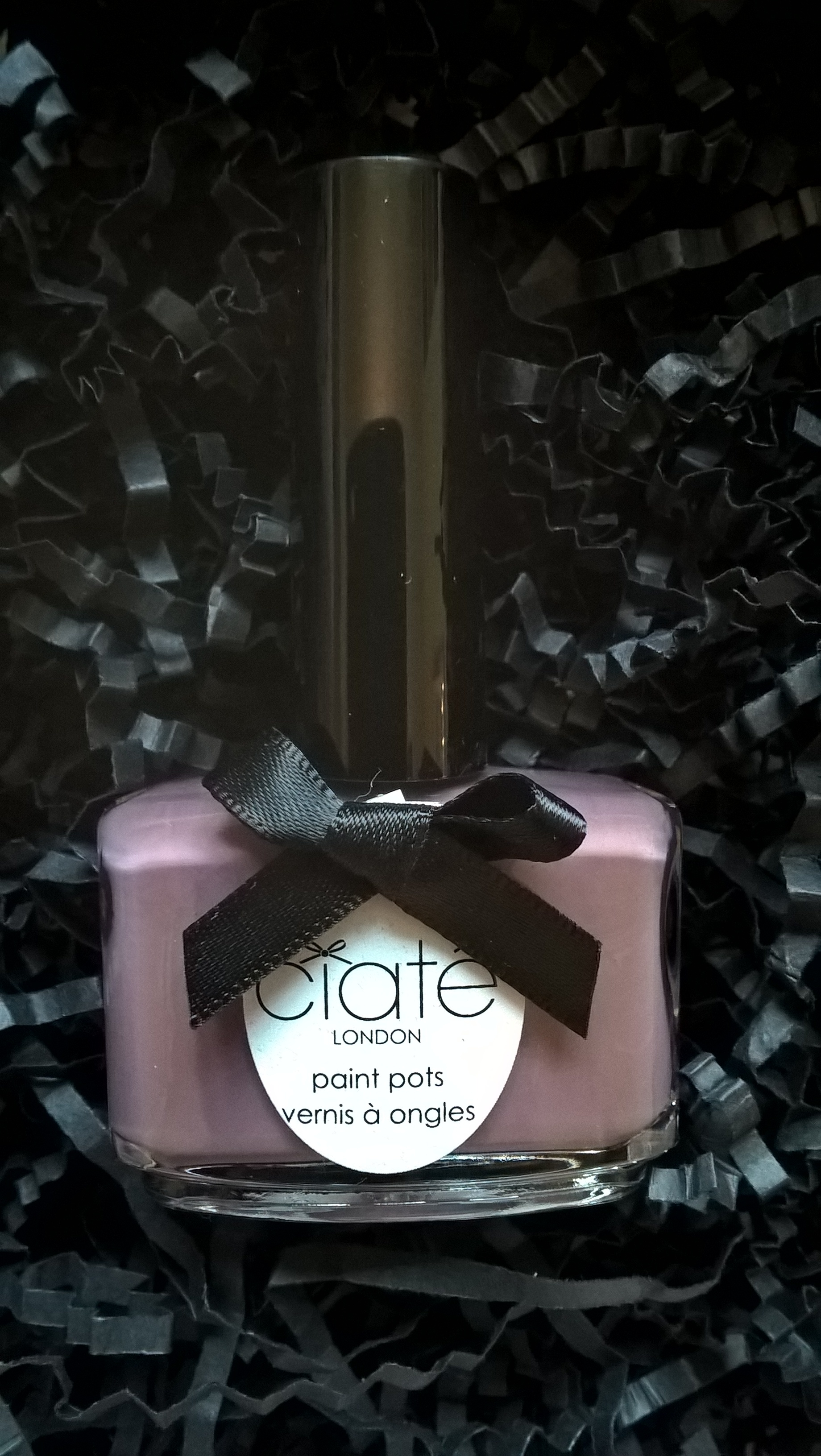 Ciate London Paint Pot in Fade to Greige (RRP £9) is one smart little polish. I love that the bottle comes dressed in a black bow. The name is somewhat of a misnomer though, because the shade is a lot more purple than gray… not that that's a bad thing. This is a modern, sophisticated and very wearable color. I have not used Ciate before and I am very impressed. This is a great quality polish and the brush is really thick, making for easy, and even application.  With just one coat my nails were evenly covered in the pretty hue and there was nary a brush stroke in sight. I've never had a dark shade look so good with just one coat!
Utan and Tone Nourishing Night Creme (£25) is a hydrating cream designed to give you a gradual tan. This is a nice creamy moisturizer with a pleasant scent. It gives your face more of a 'healthy glow' than an orangey fake tan.    Glossybox describes this as one of their best-rated products from last year so I'm curious to see how much of a tan will develop with regular application.
And so that's it. Another month, another successful Glossybox!