Glamour Doll Eyes delivers fun and unique eyeshadow colors to your door every month. It costs $8 per month to subscribe, and you'll get a collection of new, limited-edition eye shadow colors that are guaranteed to make your eyes pop!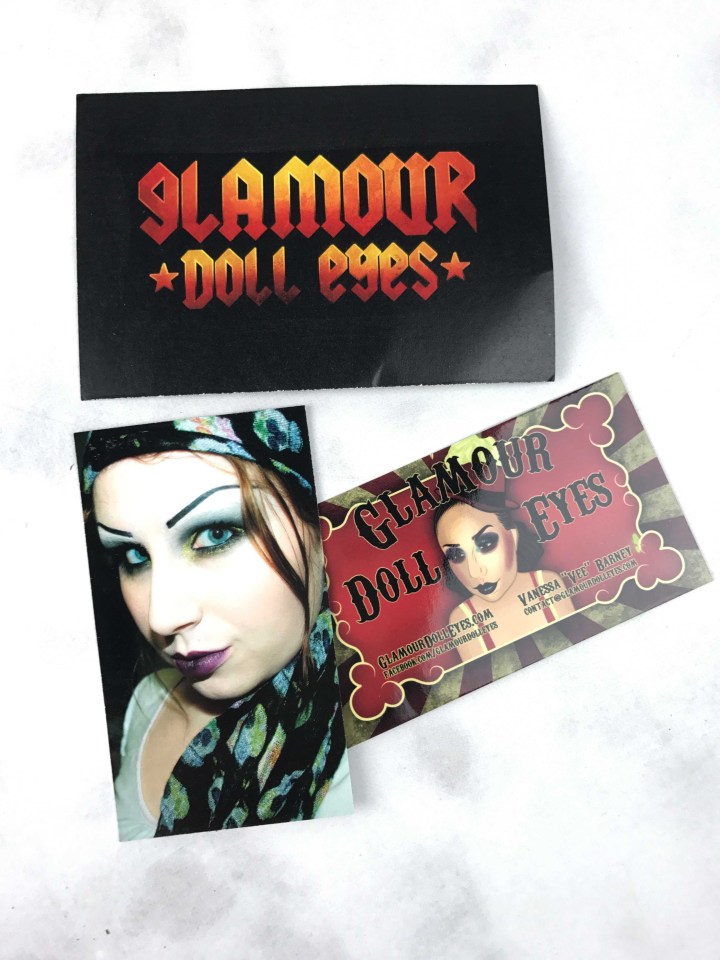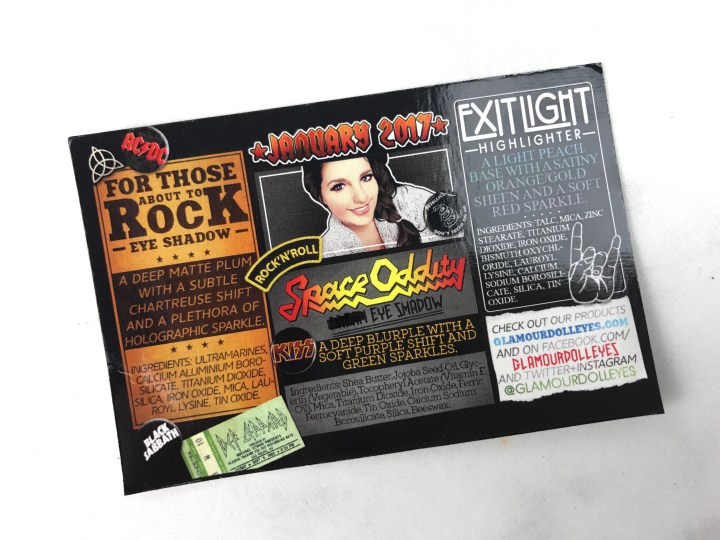 The information card is very edgy. It gives you a list of the items this month, plus the description and ingredients of each makeup. The theme this month is Rock n Roll.
There's a printing error with the ingredients for the Space Oddity shadow – it clearly doesn't include shea butter & jojoba seed oil. The actual ingredients are on the bottom of the pot, as well as the indicator whether or not they are lip safe (the shadows aren't but the highlighter is).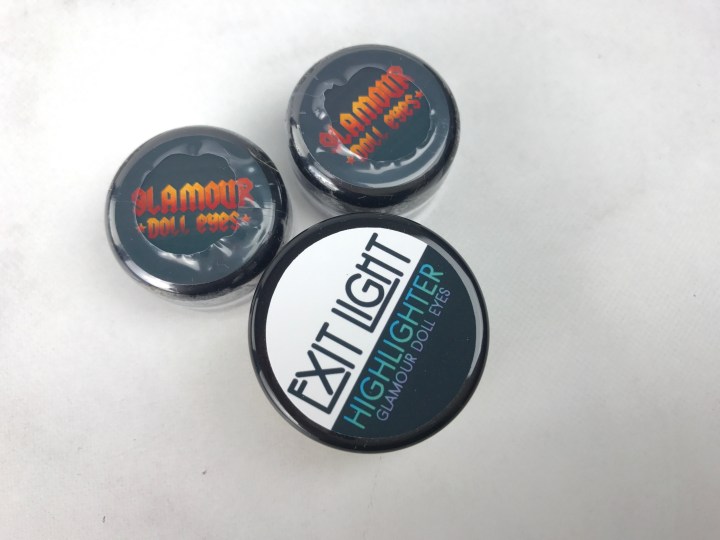 Everything in my Glamour Doll Eyes box!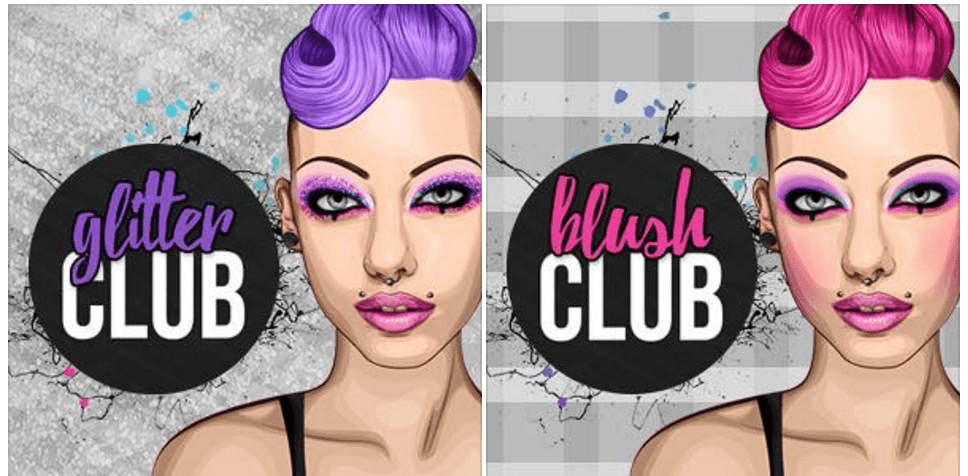 Before we get to the goodies, I should mention that this subscription is on a long waitlist. If you're interested, sign up now. It probably took me 6 months to get off. There's also a shadow singles OTM club ($4.50) and it looks like glitter and blush are coming!
What a month for me to finally get off the waitlist! Not only beautiful purples but an homage to some of my faves – AC/DC & Bowie!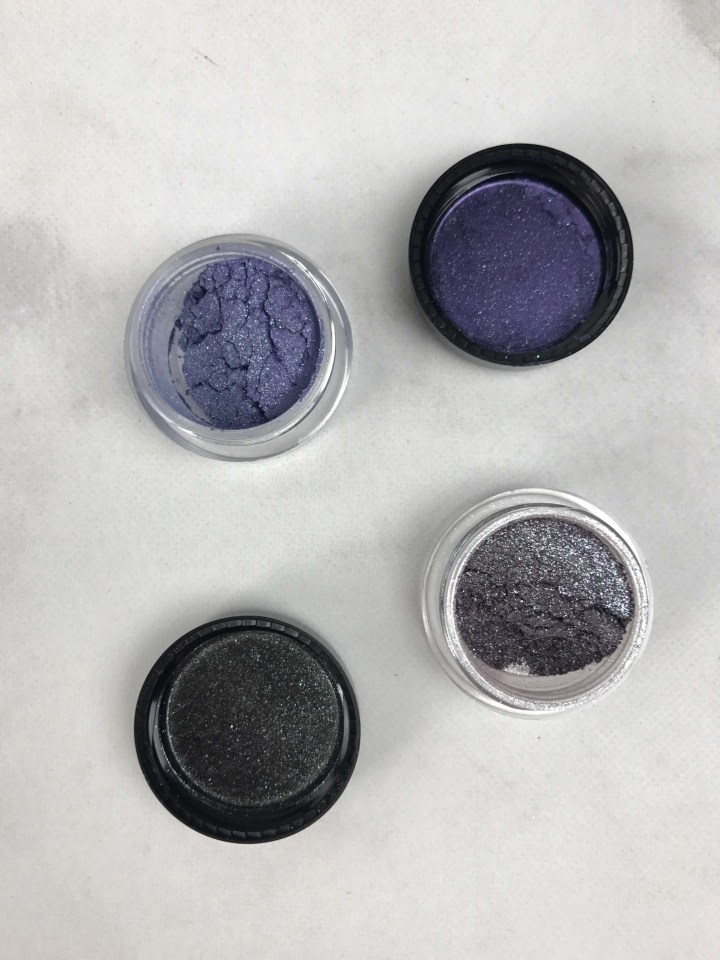 Space Oddity Eye Shadow – a deep blurple with a soft purple shift and green sparkles
For Those About To Rock Eye Shadow – a deep matte plum with a subtle chartreuse shift and a plethora of holographic sparkle
Swatches below!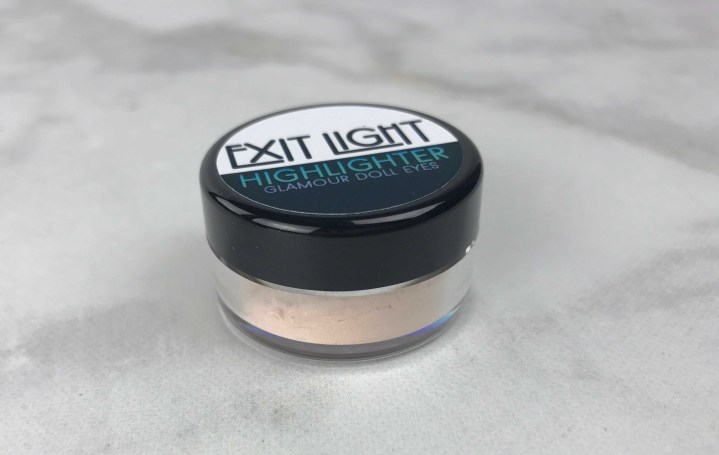 Exit Light Highlighter – a light peach base with a satiny orange/gold sheen and a soft red sparkle. I loved how this was really wearable while still being different from the norm, and definitely staying close to the theme.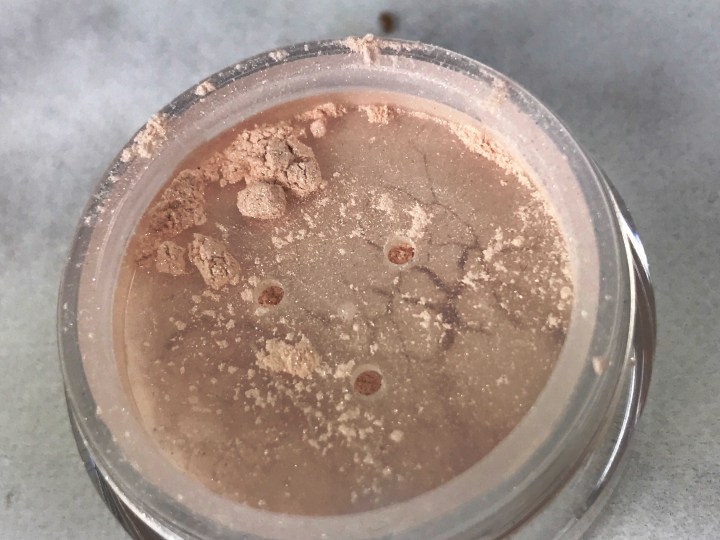 I took a messy snap post swatching, so pretty! I also liked how subtle the name for this product was too.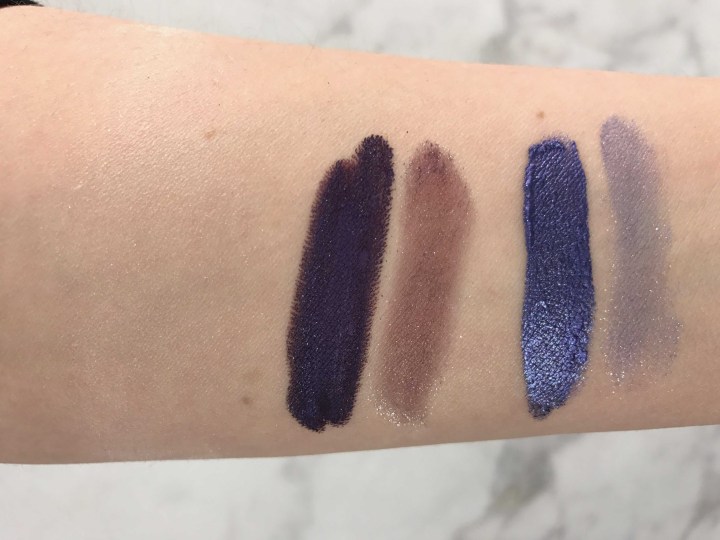 Highlighter, About to Rock, Oddity. When foiled these shadows are just mind blowing! I just use water for these swatches – it's really transformative.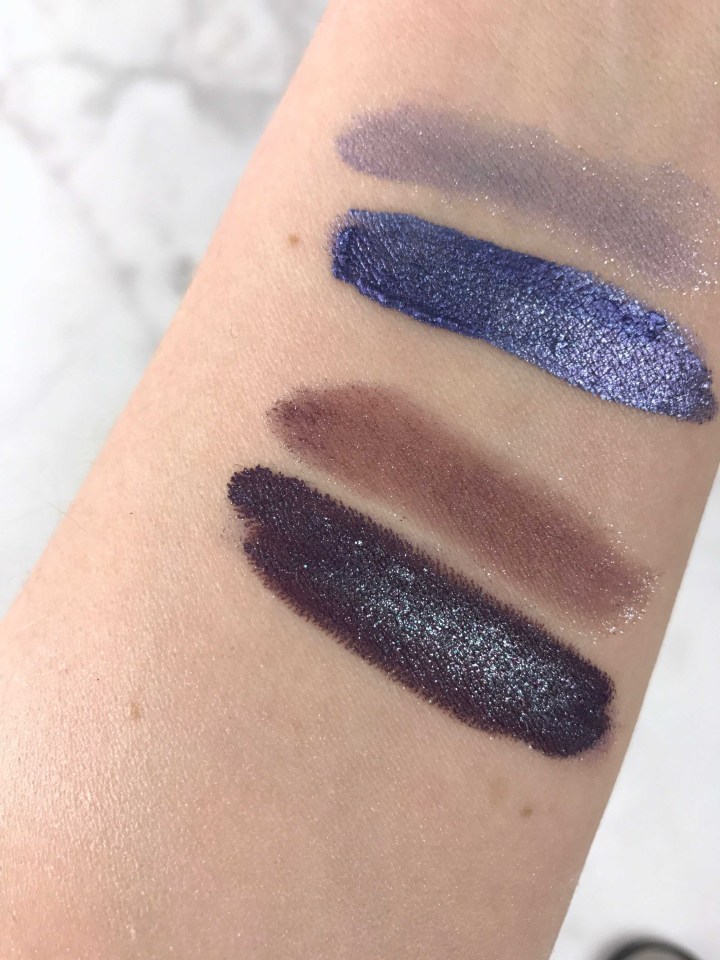 The crazy thing is how the shift on the About to Rock shadow was hidden until I swiped my finger over it.
This subscription was high quality & a lot of fun, with great themes, and most importantly, marvelous colors! One tiny FYI – if you do get on the waitlist, the website indicates that candy is included in this subscription, and that's no longer part of it as of this month. No biggie – everyone is here for those Glamour Doll Eyes!