Glamour Doll Eyes delivers fun and unique eyeshadow colors and other makeup to your door every month. It costs $8 per month to subscribe, and you'll get a collection of new, limited-edition eye shadow colors that are guaranteed to make your eyes pop! They also have a just the shadow subscription, plus a blush club!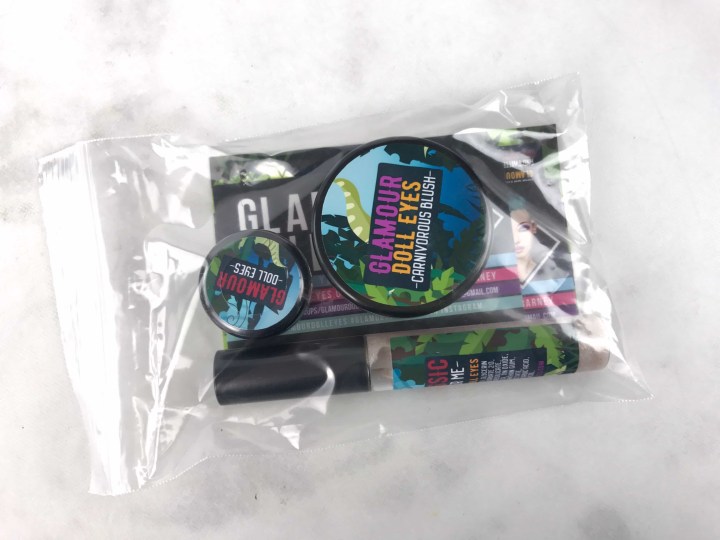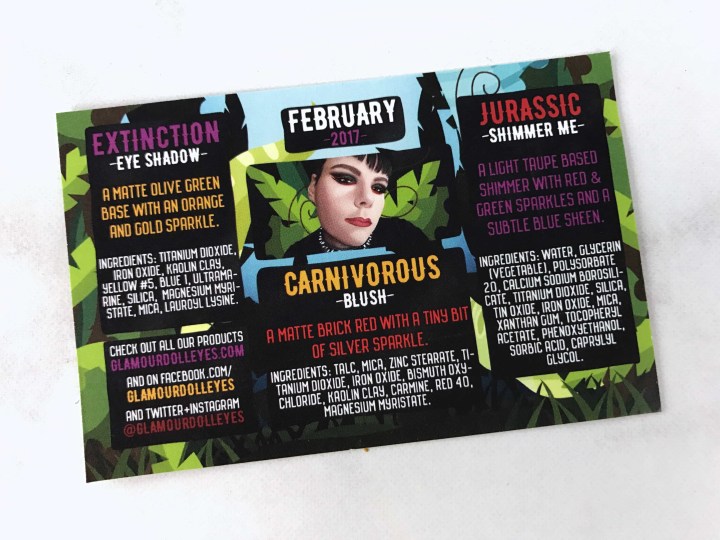 The information cardgives you a list of the items this month, plus the description and ingredients of each makeup. The theme this month is Jungle (?)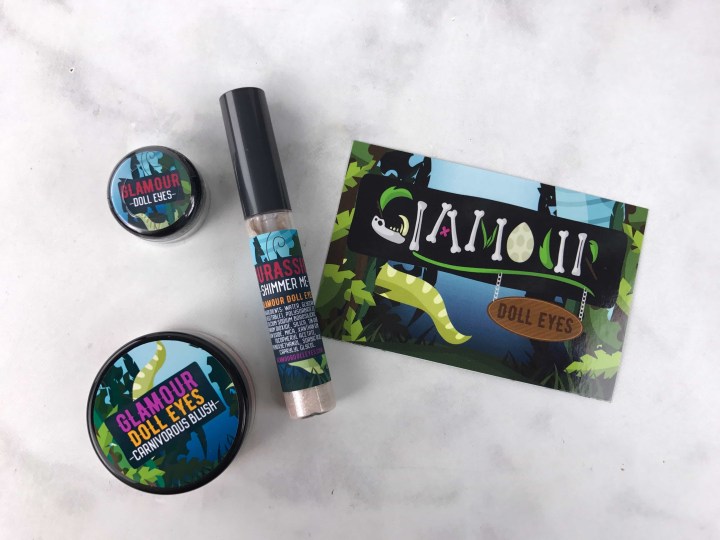 Everything in my Glamour Doll Eyes box!
Before we get to the goodies, I should mention that this subscription is on a long waitlist. If you're interested, sign up now. It probably took me 6 months to get off. There's also a shadow singles OTM club ($4.50) and it looks like glitter and blush are coming! You can find out more on their website!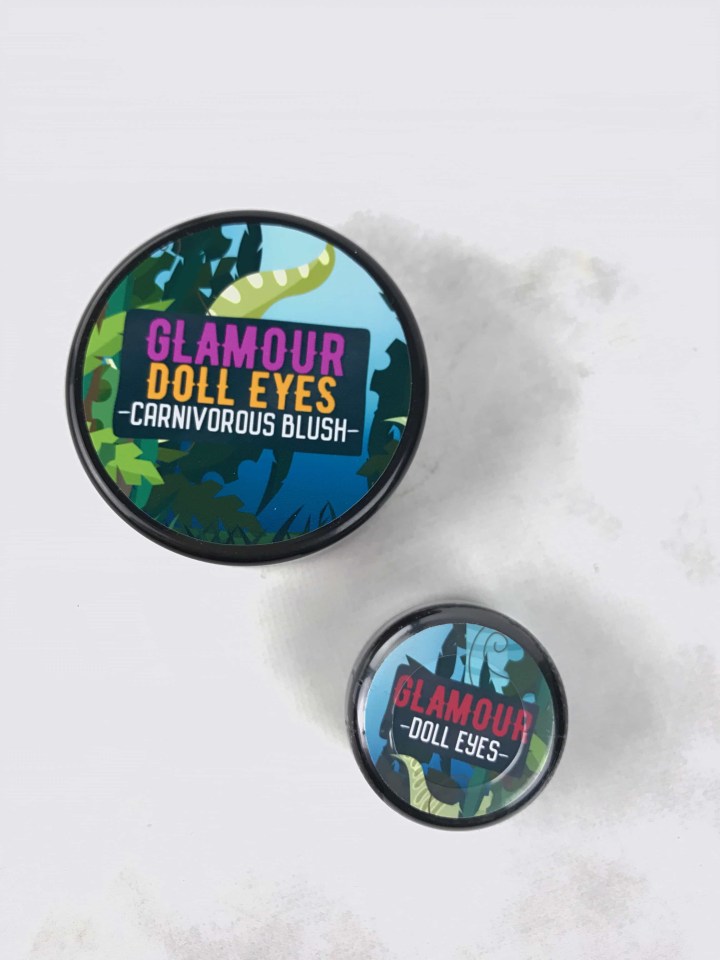 The packaging is so fun and keeps the makeup drawer interesting too!
This might be a first – the blush isn't vegan friendly. It's all labeled, from the ingredients to the areas of the face it's safe to use on.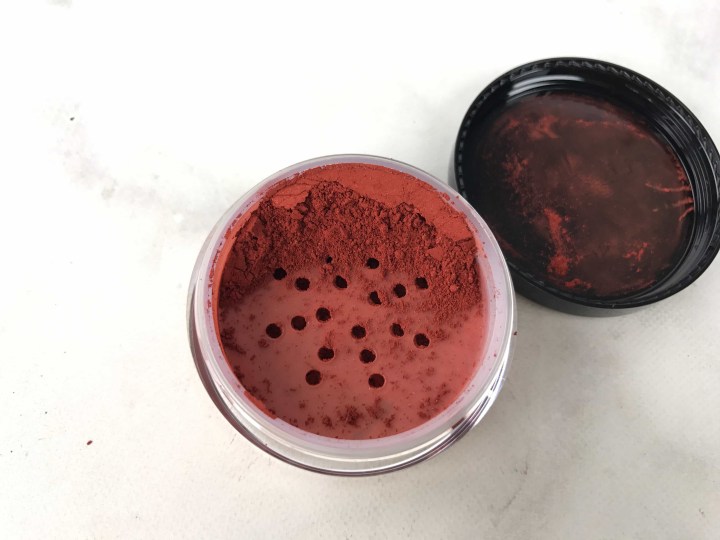 Carnivorous Blush: This blush contains carmine, so it's not vegan-friendly. It's a matte brick red with silver sparkle (and also, it totally comes with a seal, which I remove and shake around so you can see the product). It's super versatile because it's great for eyes, lips, nails, and face!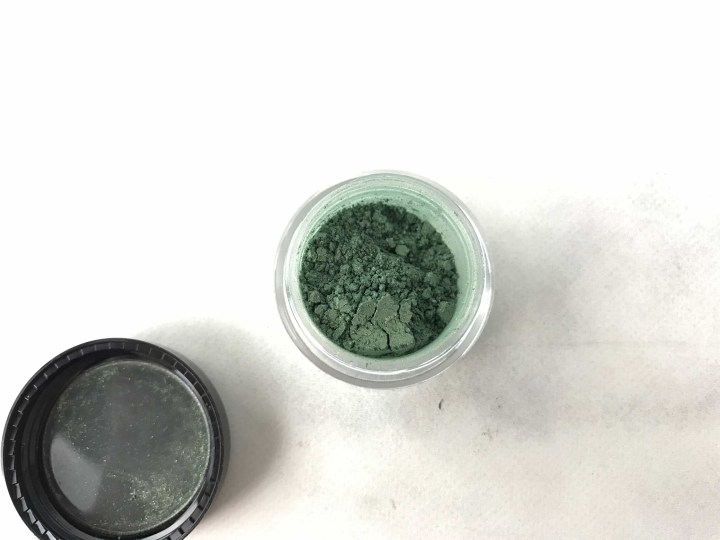 Extinction Eyeshadow: Extinction is a matte green olive base with a gold and orange sparkle.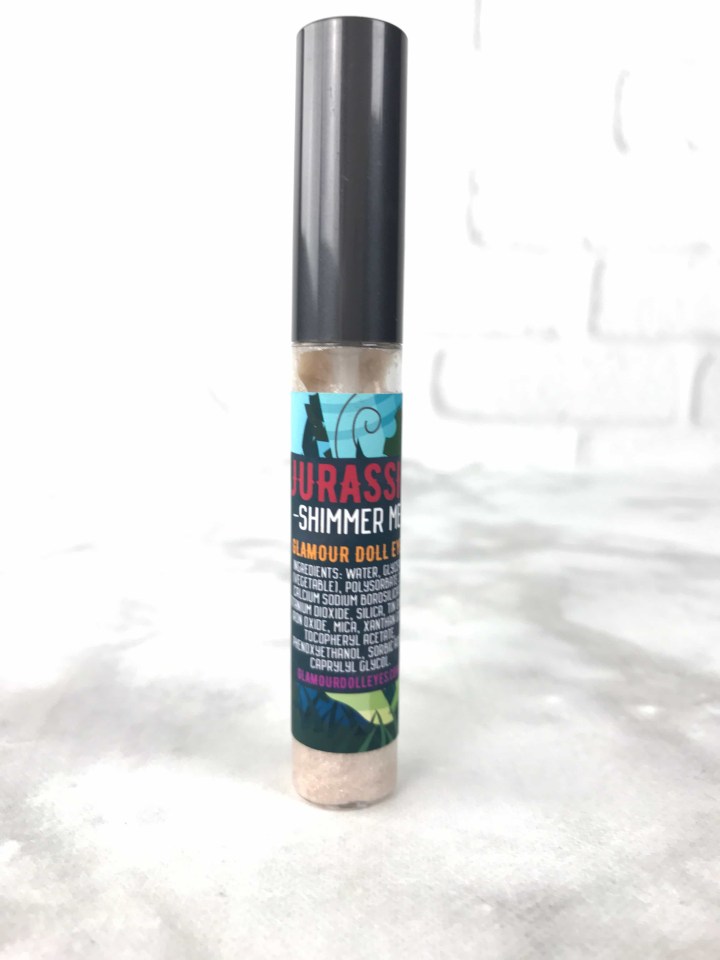 Jurassic Shimmer Me: This liquid is taupe shimmer with red and green sparkles and a blue sheen.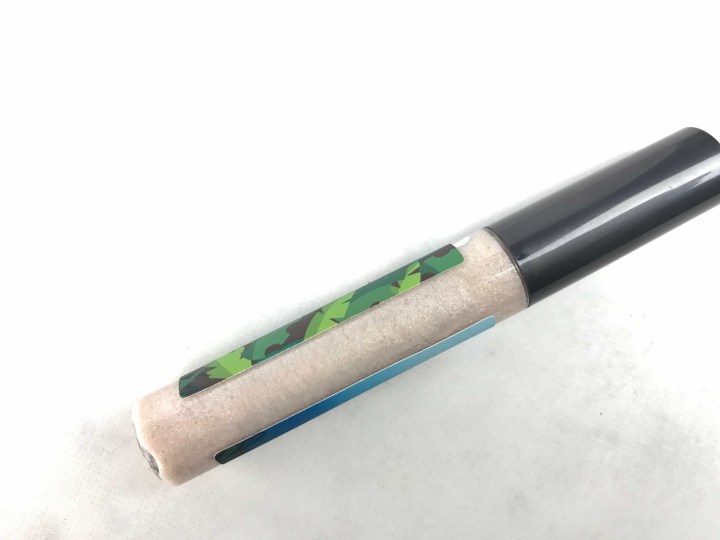 It's like a thin gel glitter that you can use pretty much anywhere – I think it would look great as a highlighter!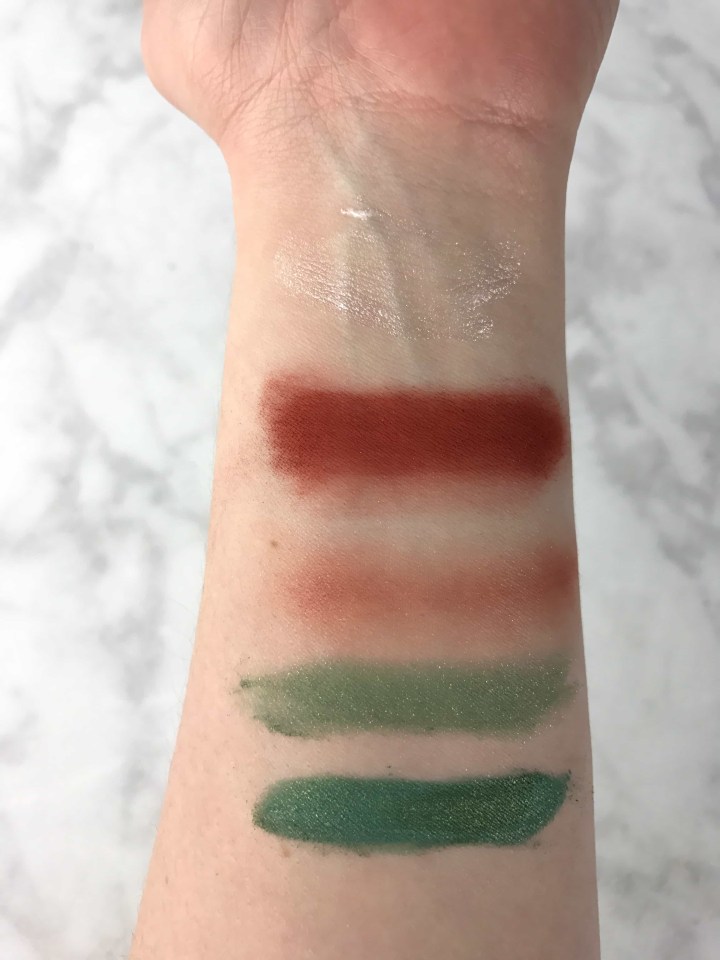 And here are the swatches!  The shimmer me, a heavy swatch on the blush, a light swatch, the shadow, and then the wet shadow (with water).
I felt like I could do a full-on Poison Ivy look with this month! I think indie mineral makeup subscriptions are a great value, really fun, and they add a little geek in your life while still being useful (if you wear makeup)!