GetSocked delivers socks made with bamboo to subscribers each month. Subscribers in Australia receive free shipping but if you are elsewhere, like me, there is an extra shipping charge. The socks are incredible though, as you will see.
FYI – when you sign up for this subscription you will specify how many pairs you would like to receive. It appears you can sign up for an unlimited number of pairs per month; we received 3 pairs for our review. This package would have cost $20.54 USD.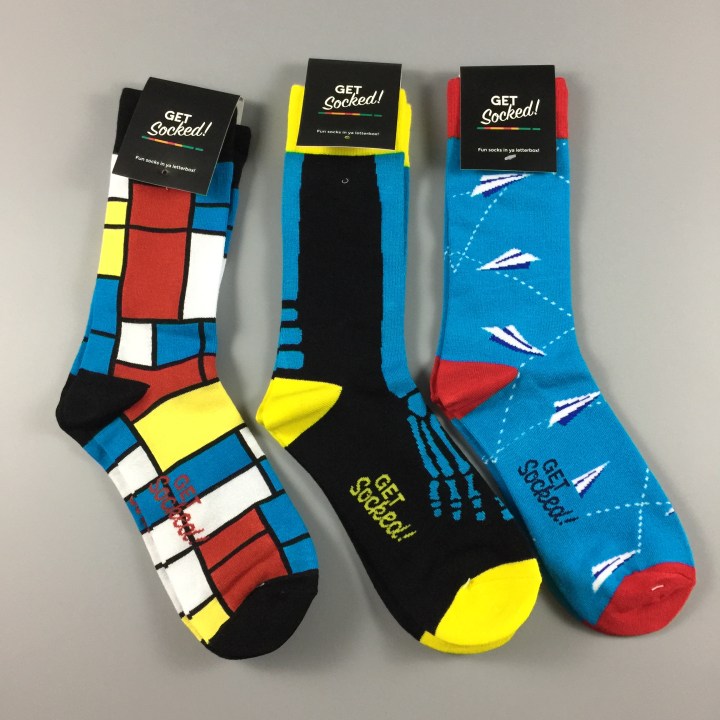 All three pairs!
DEAL:  Get 20% off your first month's charge. Valid for new subscriptions only. Use coupon code hellohello.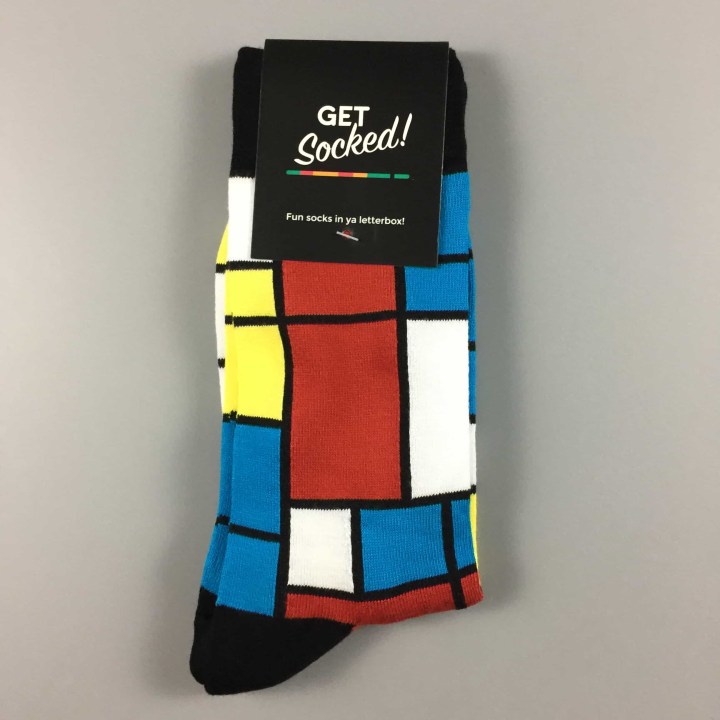 Multi-colored square socks – Mondrian inspired!
I like the use of color in these socks. It is enough to give the socks some interest but not so busy of a pattern that it's visually off-putting.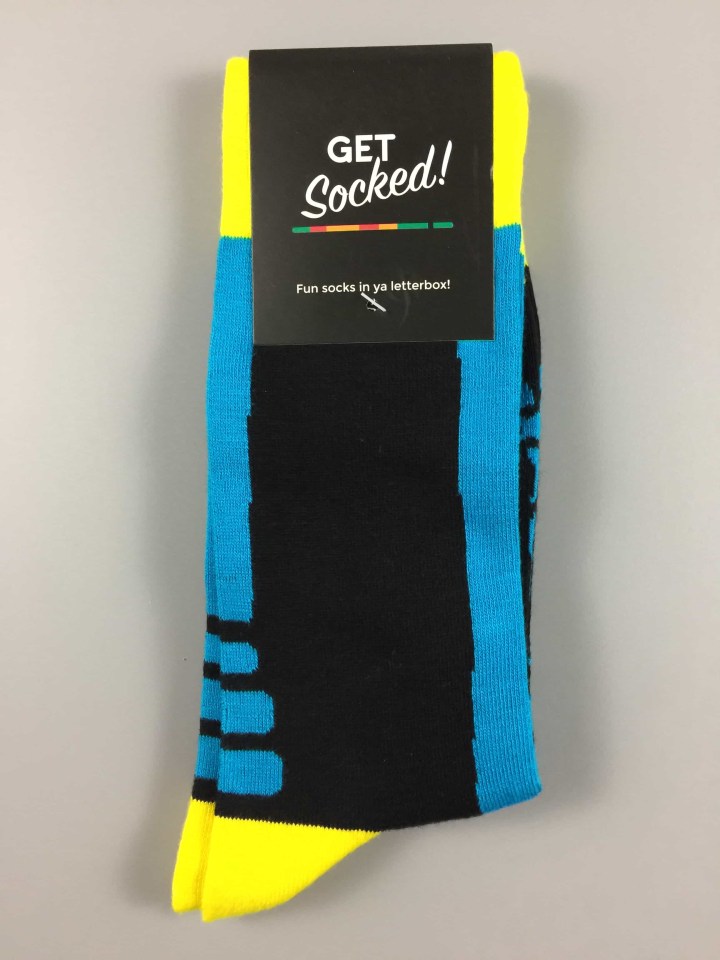 Skeleton Feet Socks.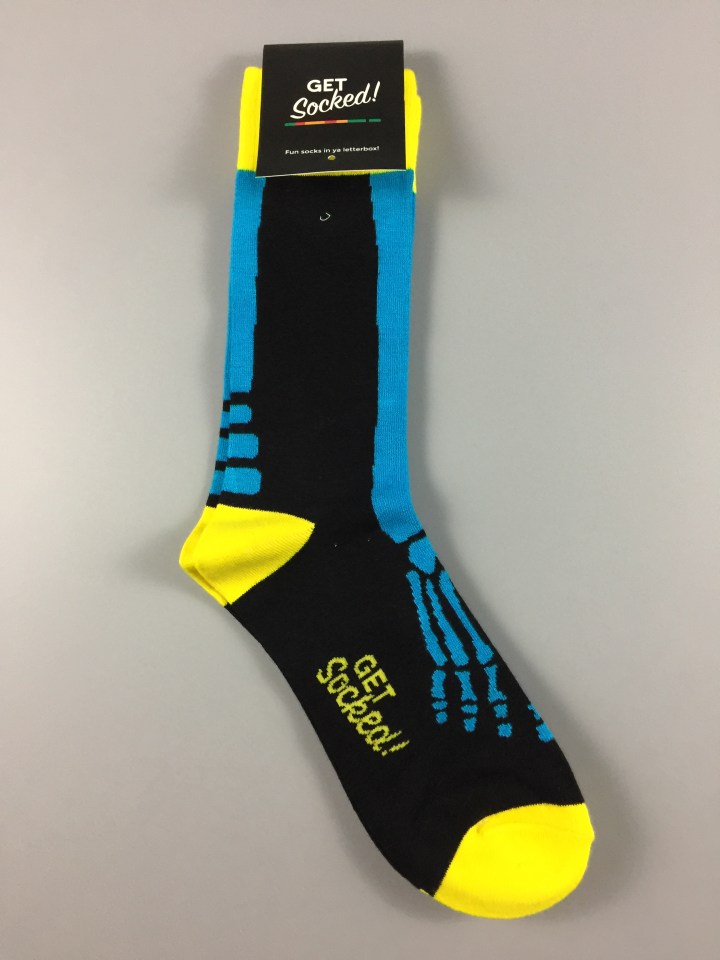 This pair looks great! I like the yellow at the top and bottom with blue skeleton bones. Spooky and fun at the same time.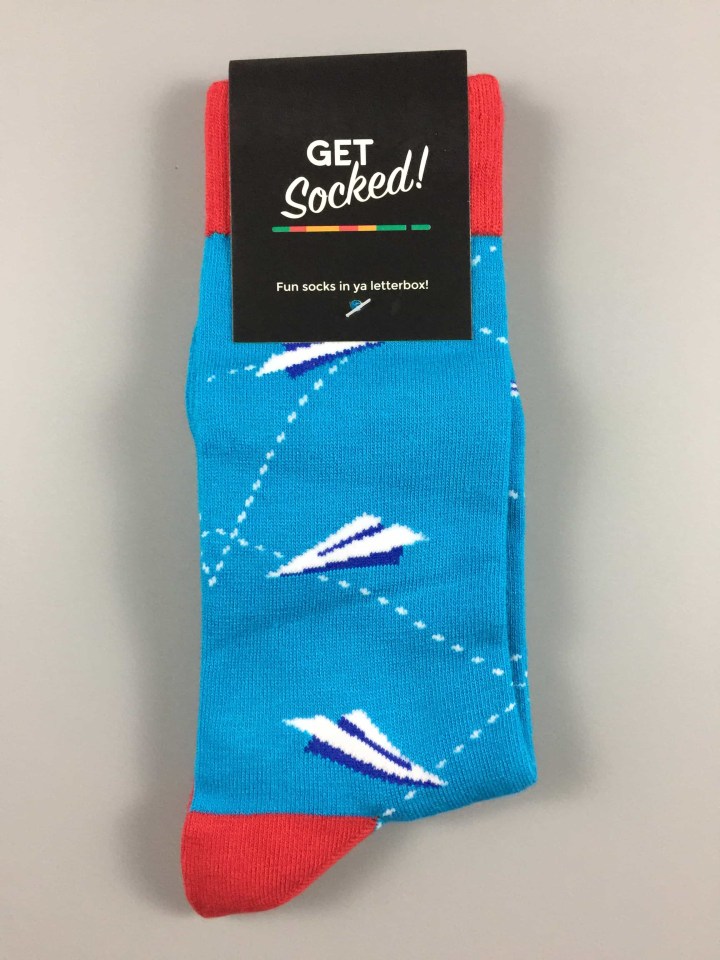 Paper Airplane Socks.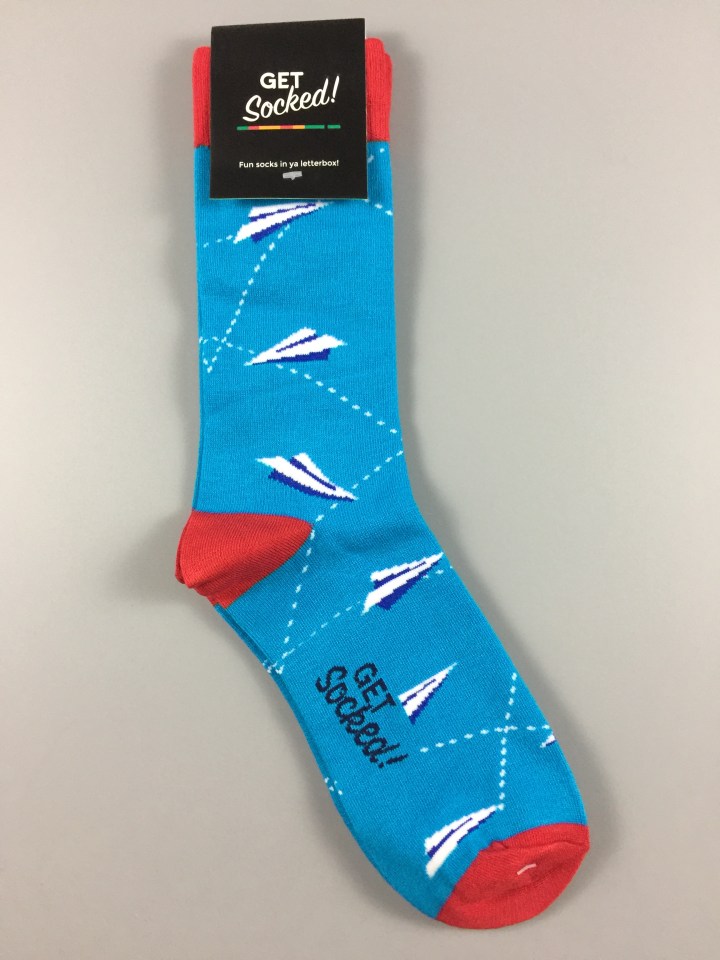 My favorite pair in the box. I like the paper airplanes and the dotted line flight plan. The blue is eye-catching and the red tops and toes look natural with the rest of the socks.
GetSocked is an awesome service!  The socks are 75% bamboo and, according to their website, "Our socks are unique in the fact they are made of Bamboo. Not only is Bamboo extremely comfortable, fitting the foot snuggly, it breathes better than cotton, allowing moisture to evaporate, minimizing odors and keeping feet dry."