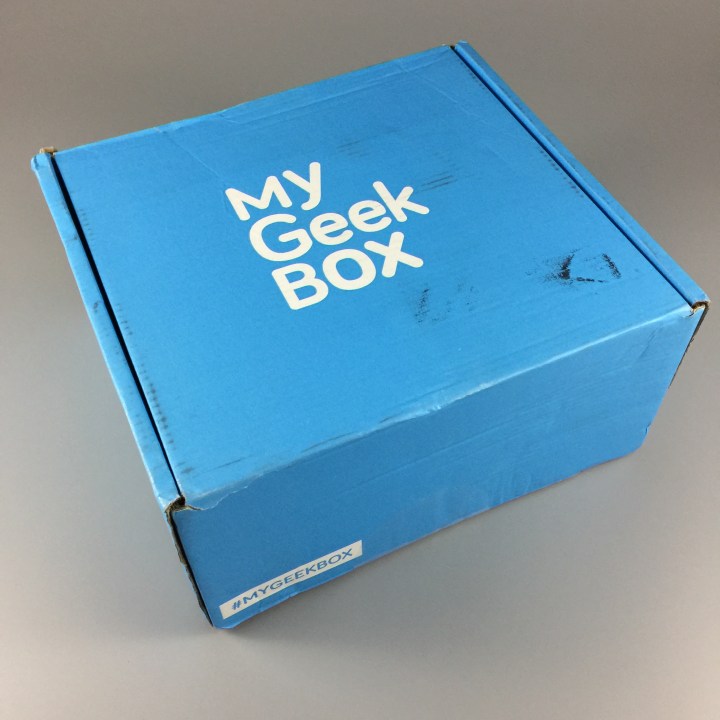 My Geek Box is a monthly subscription of geek goods shipped directly from the UK to your front door. Each month, you'll get a mystery box filled to the brim with geek gamer and retro gear, including a limited edition t-shirt in your chosen size. Every month they choose a different theme: from zombies to superheroes, to video games and even your favorite films. It's not only the theme which changes from month to month, either – each box is unique, filled with a fresh batch of awesomeness. Because it ships from the UK, shipping costs factor into the overall expense of the box.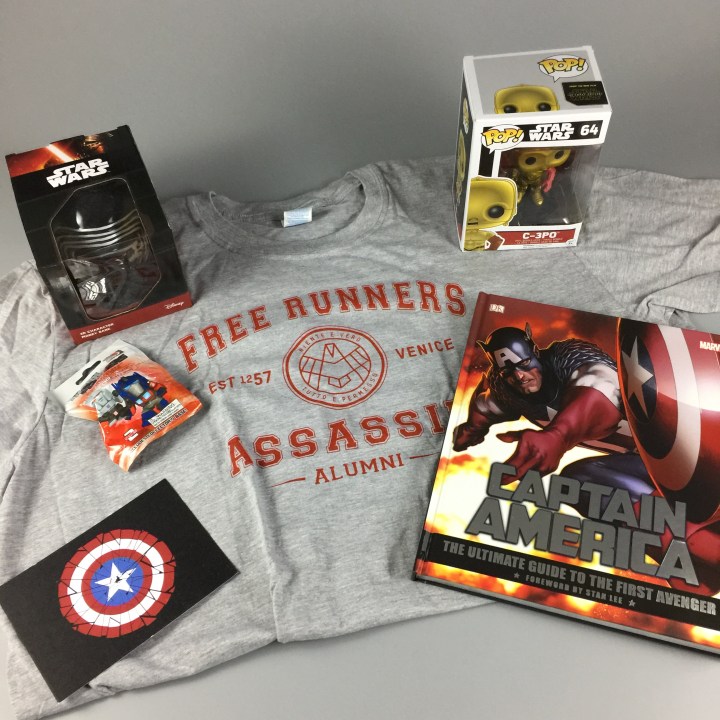 Here is everything from the box.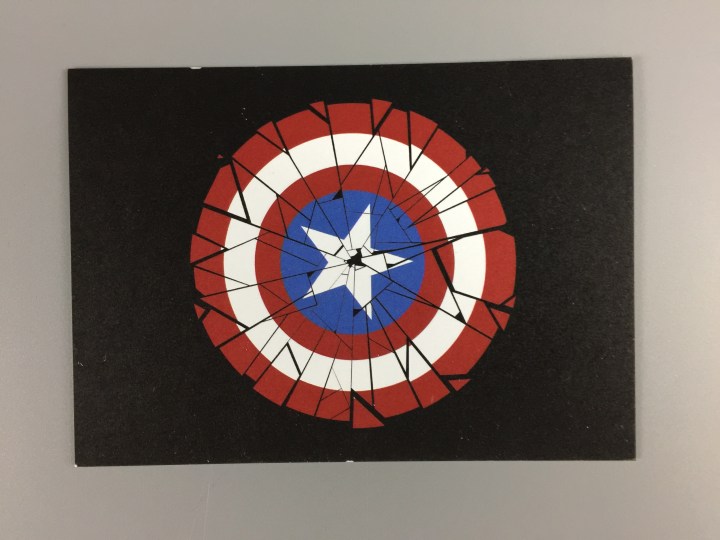 Description Card. This is something that is fairly recent to My Geek Box and I like the addition. It's a rundown of all of the items in the box. One side has artwork depicting a mighty shield!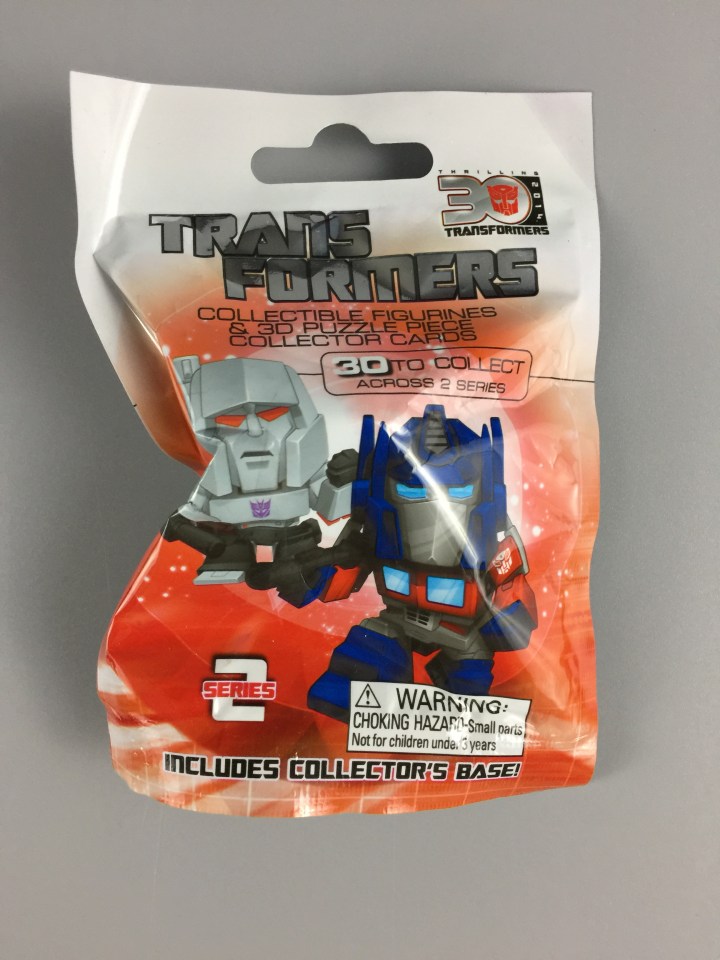 Transformers Mystery Figurine. It's a mystery who you will receive so let's see who I got.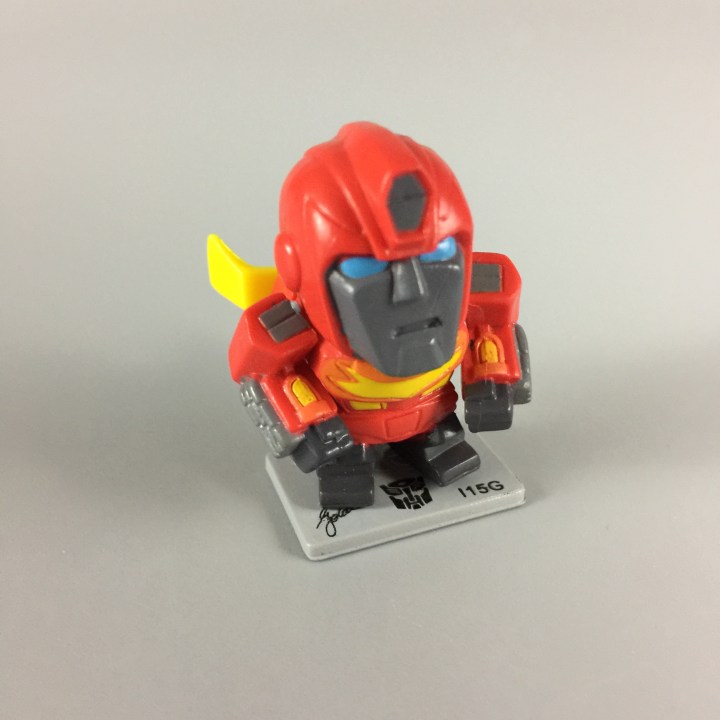 Hot Rod! The Transformer who would become Rodimus Prime comes with a mini base to keep him upright.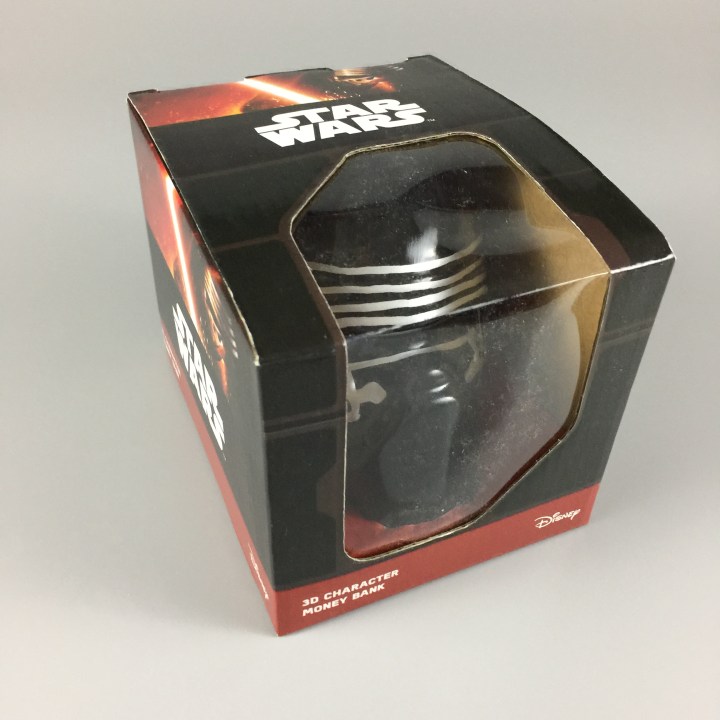 Star Wars Bank – Kylo Ren. I'm a huge fan of Star Wars: The Force Awakens and Kylo Ren is one of the big reasons why.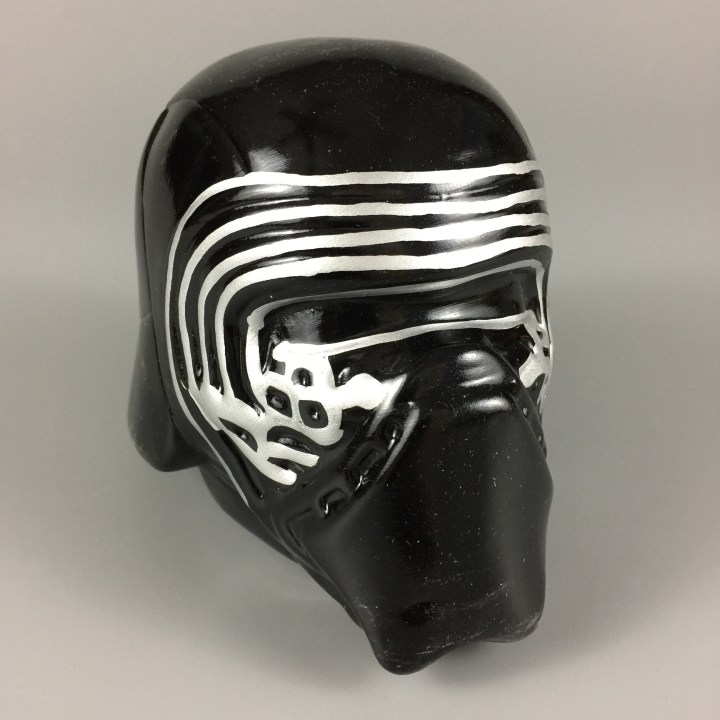 The bank is designed after Kylo Ren's helmet. I am looking forward to Star Wars: The Last Jedi to see what kinds of tricks this villain has in store.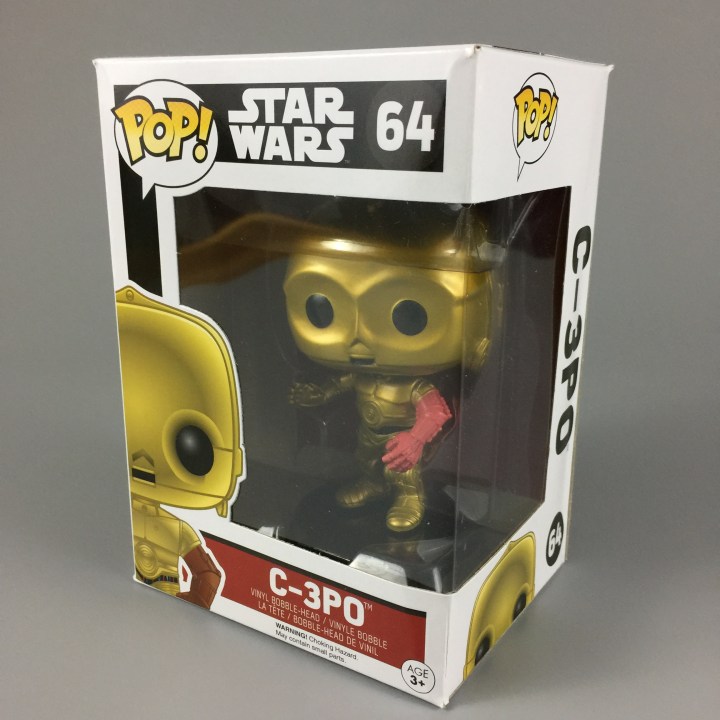 Funko POP! C-3PO. A droid that speaks many languages and one of two characters that is in every Star Wars movie.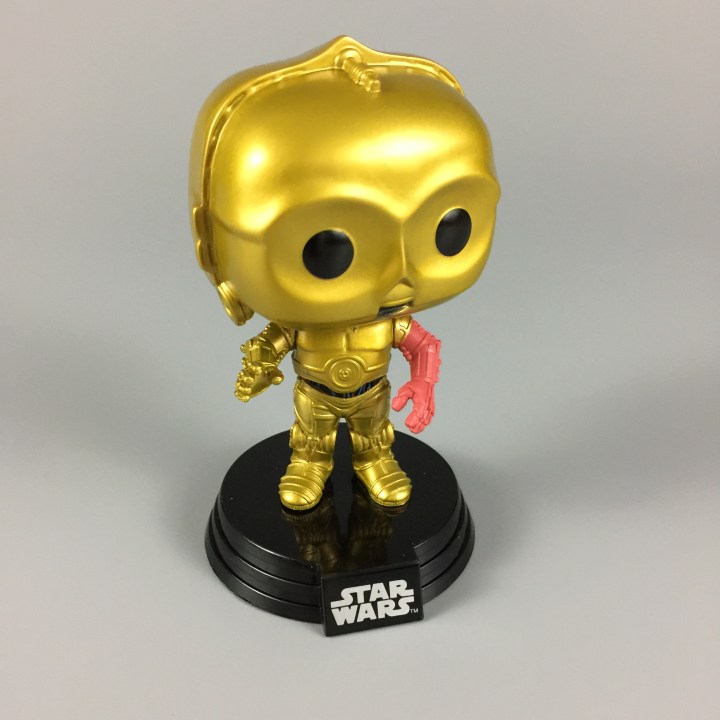 I bet you're wondering why he has a red arm… It's the Episode VII version!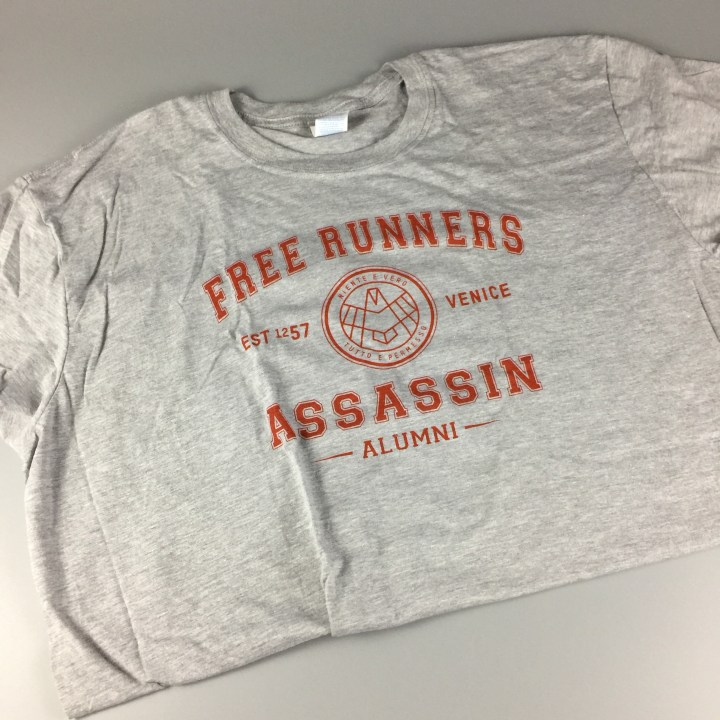 Free Runners Assassin Alumni T-Shirt. I like that this t-shirt keeps it simple with a grey background and red lettering and logo.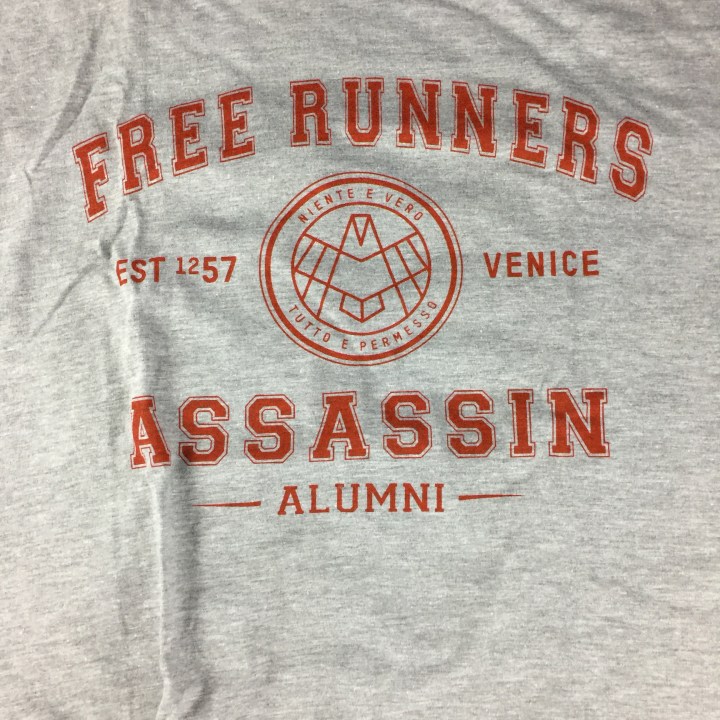 Fans of Assassins Creed will probably enjoy seeing you wearing this shirt.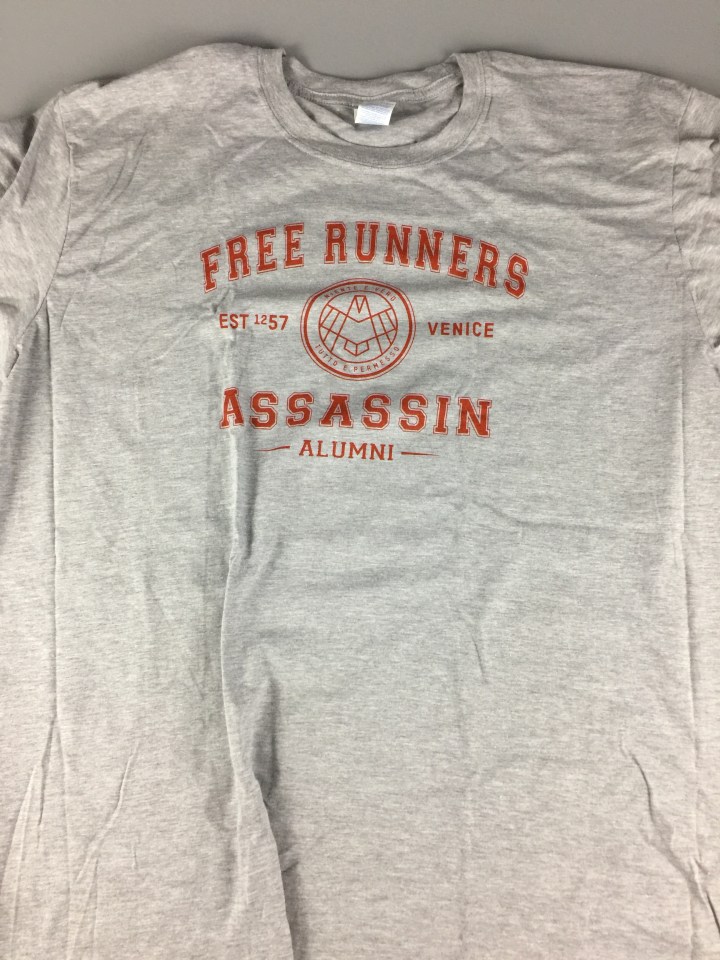 Here is a full look.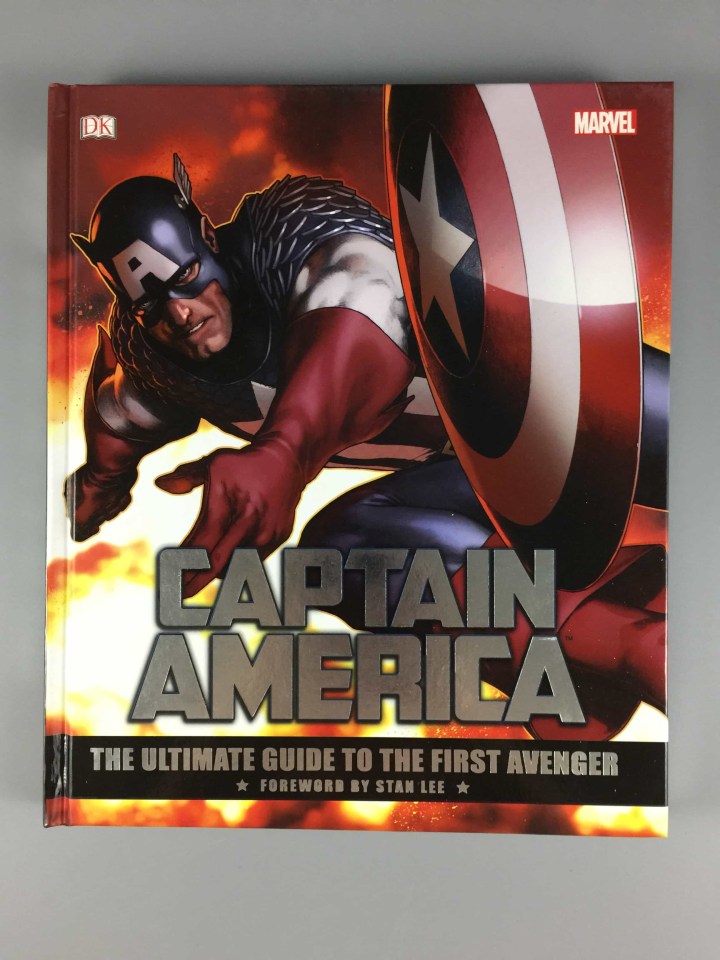 Captain America: The Ultimate Guide to the First Avenger – $24.99.  This was a nice surprise for this box.  A large book that will give you everything you need to know about ol' Cap.
Learn everything there is to know about Captain America in Marvel's Captain America: The Ultimate Guide to the First Avenger. Packed with information about friends, enemies, and storylines, this guide explores the exciting and rich history of the First Avenger.

Follow Steve Rogers' journey from the sickly and small Army volunteer to the iconic leader of the Avengers as well as his biggest adventures, battles, allies, and foes. Marvel's Captain America: The Ultimate Guide to the First Avenger focuses on some of the character's most famous comic book arcs, starting from the 1941 debut of Captain America Comics #1 to modern day.

Featuring a foreword by renowned former president and chairman of Marvel Comics Stan Lee, Stan Lee, Marvel's Captain America: The Ultimate Guide to the First Avenger is the essential reading for any Captain America fan.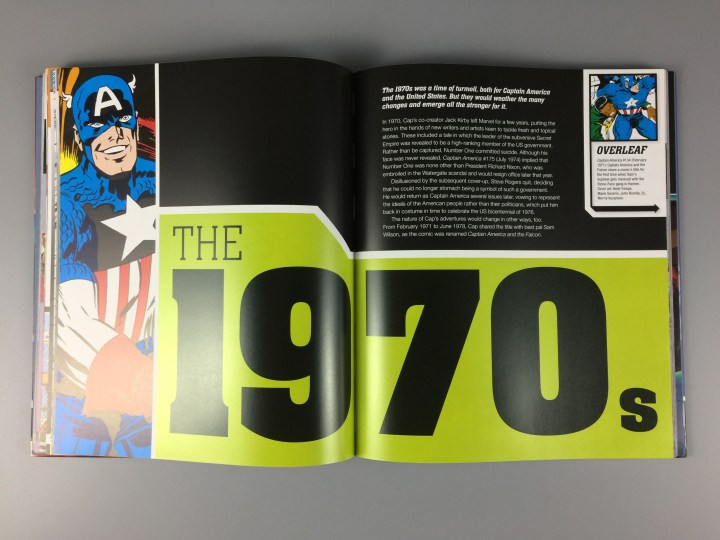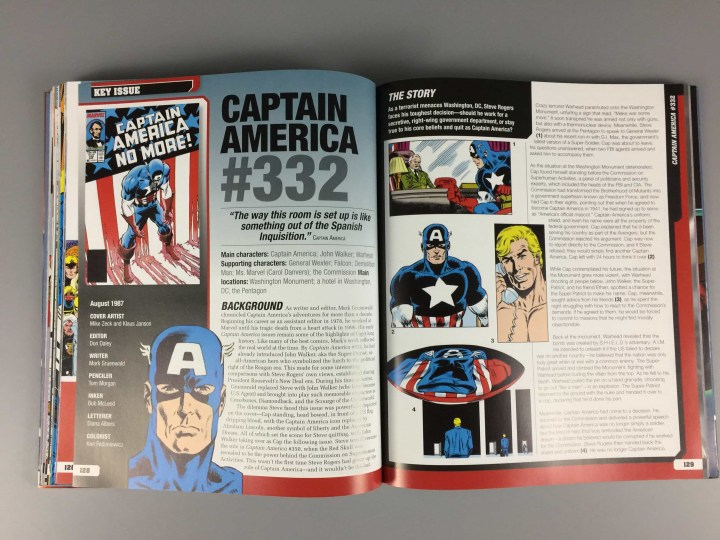 The book is broken down by decades and also refers readers to key comic book issues.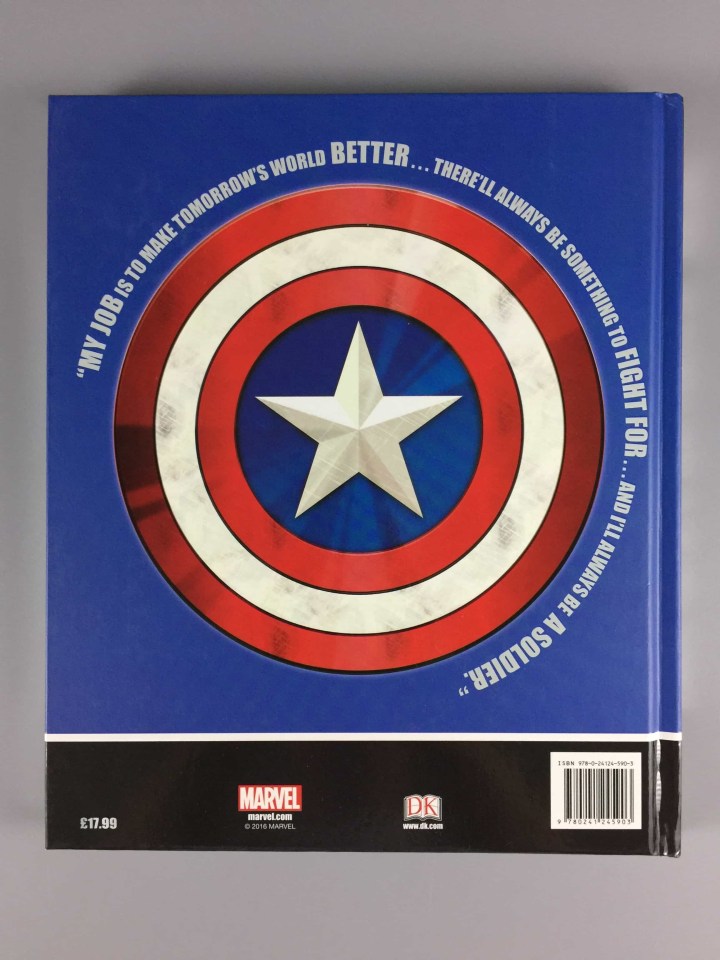 Even the back cover looks cool!
I really like a lot of the items and everything showed up in nice shape.  The box was bigger than normal as the boxes inside were a bit larger.  This was one of the best I have received from My Geek Box!