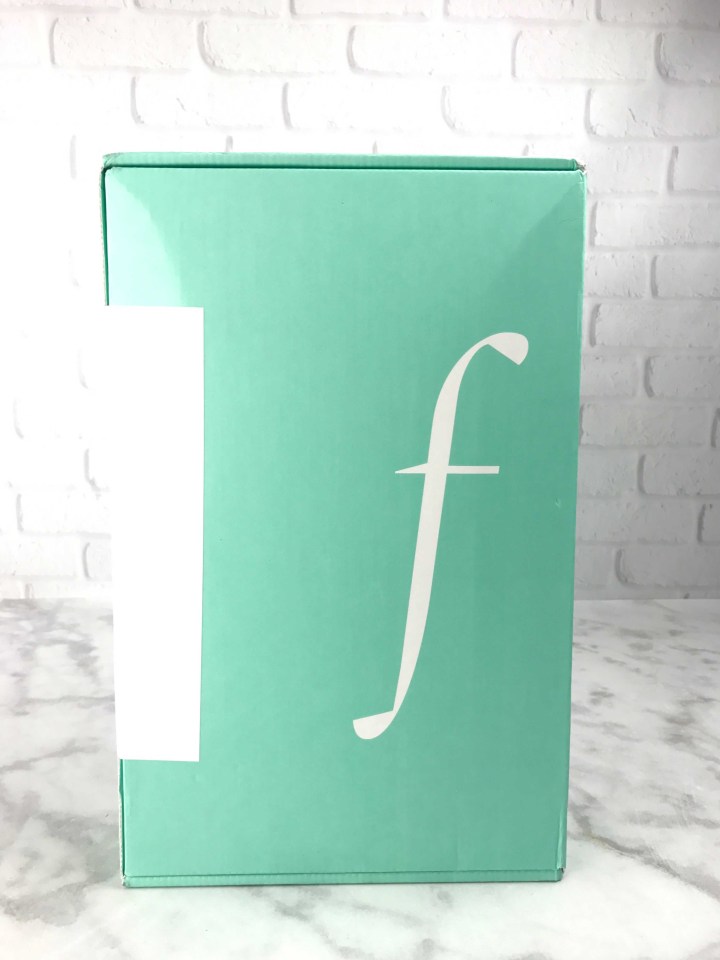 Function of Beauty is a specially formulated shampoo and conditioner subscription box service. For as low as $36 per set, you'll get shampoo and conditioner created just for you, based on your hair needs.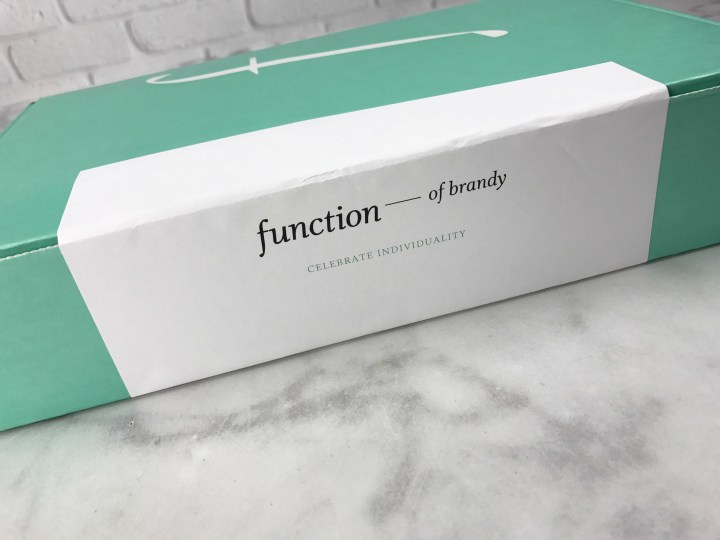 DEAL: Get 50% off on your first 8oz custom Hair Set (shampoo & conditioner) order! Plus, get 25% off your orders FOR LIFE when you subscribe! Just use this link to shop, no coupon needed!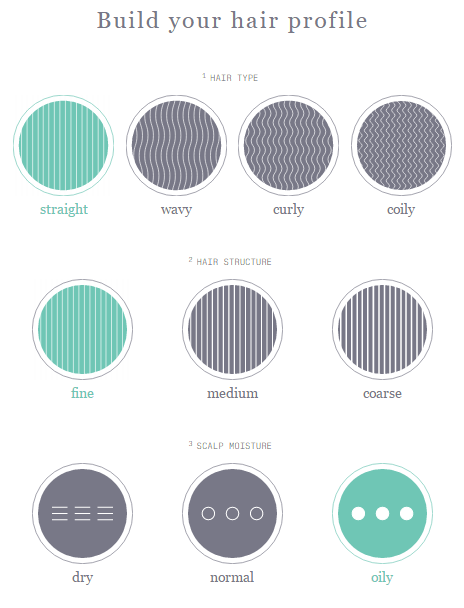 You start by choosing your hair type…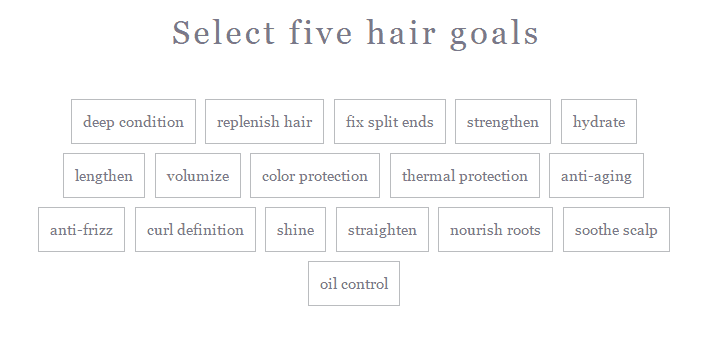 … then, selecting 5 hair goals.
After answering the hair profile quiz, you can now customize the color, fragrance, and fragrance strength of your shampoo and conditioner. They'll also print out your name (or whatever you prefer) on the bottles.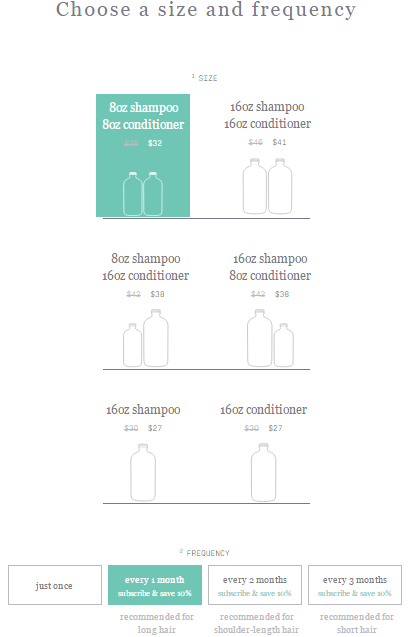 You can also customize the bottle size and the frequency of your subscription. If you're keeping track of all the options, it's over 300 million permutations.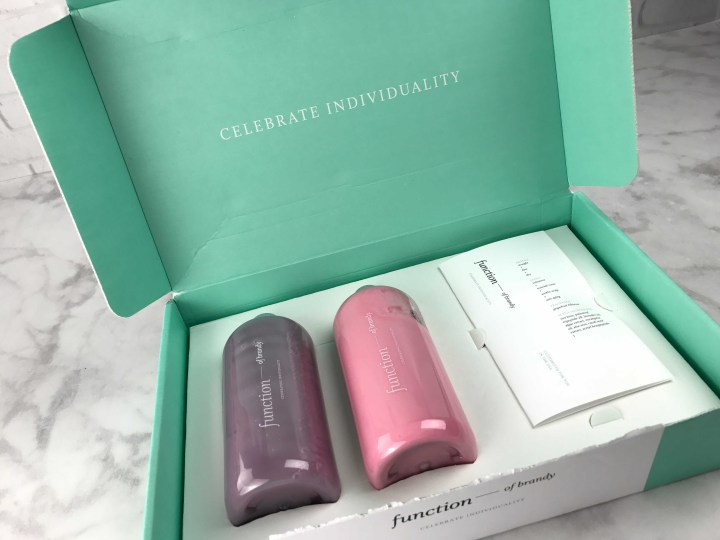 Voila! It took approximately two weeks to make and ship my product after I'd ordered it.
It comes neatly packed up in a box.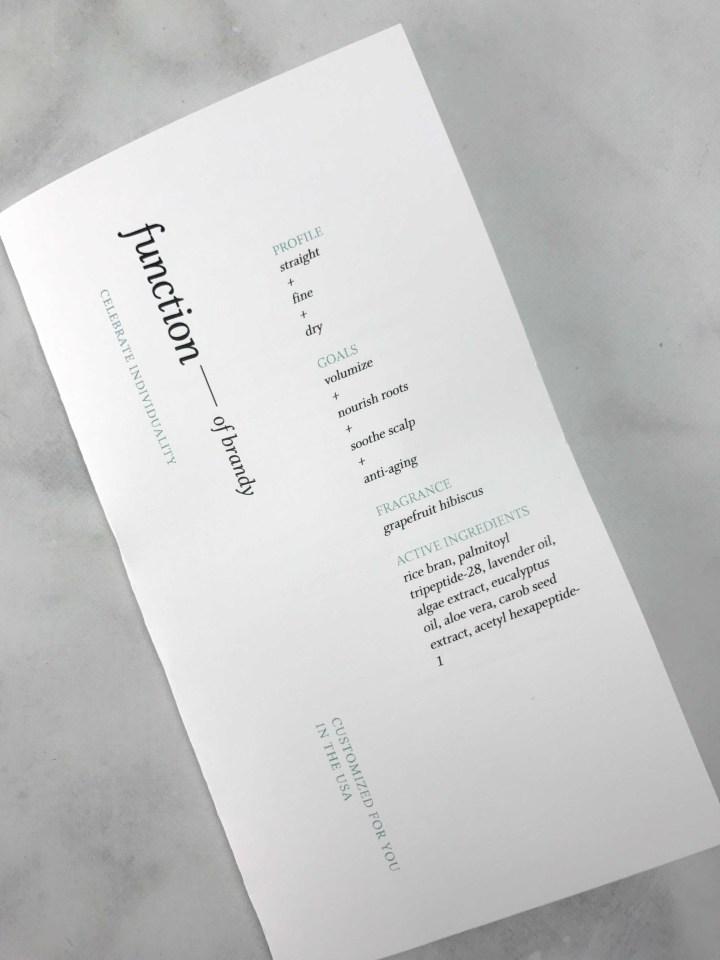 Here's my preferences: Wavy, fine, straight hair, with a dry scalp. I picked purple shampoo and pink conditioner. Although the mint fragrance is recommended, I chose to get grapefruit hibiscus – spoiler alert, I wasn't disappointed!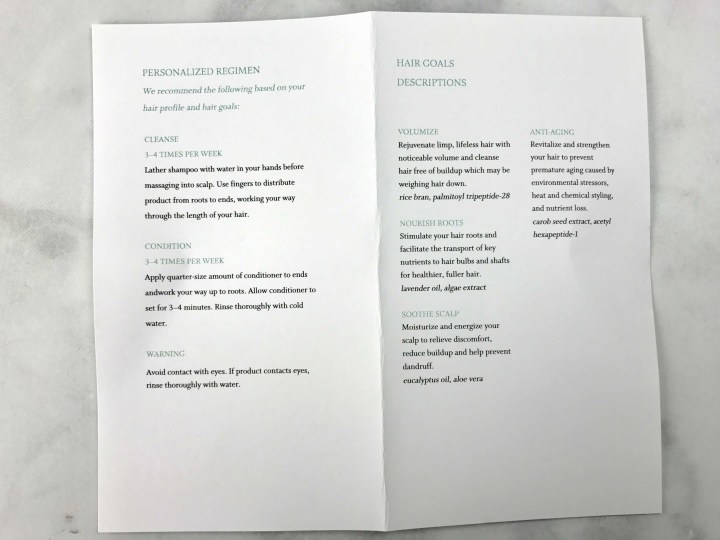 I was surprised to see this personalized regimen describing how often I should cleanse and condition.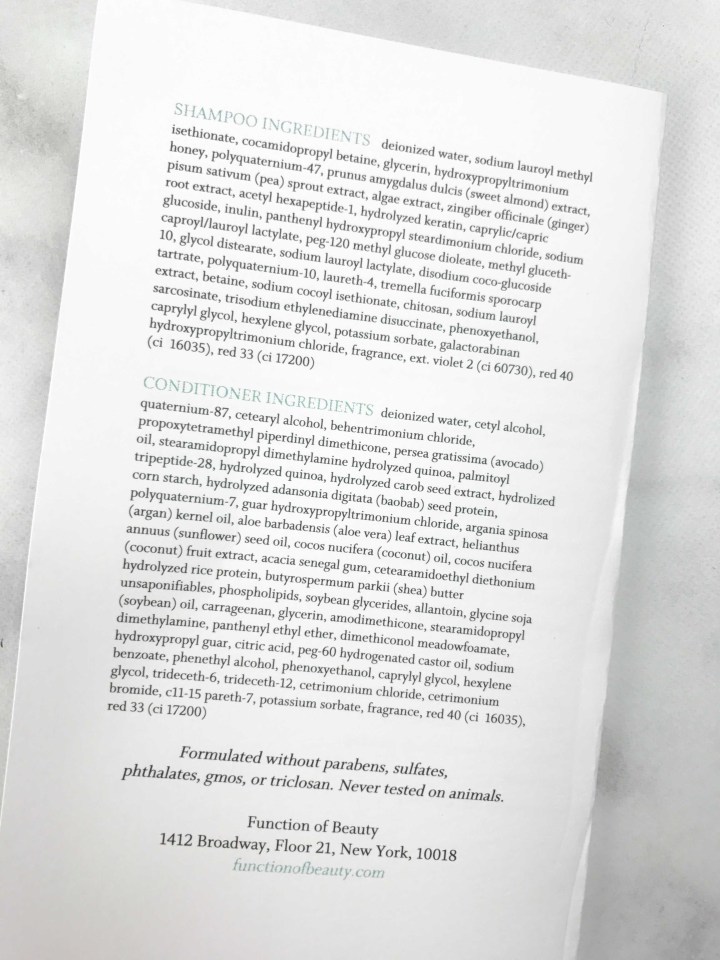 The formulas are made without parabens, sulfates, phthalates, GMOs, or triclosan, and aren't tested on animals. The products do use some silicones.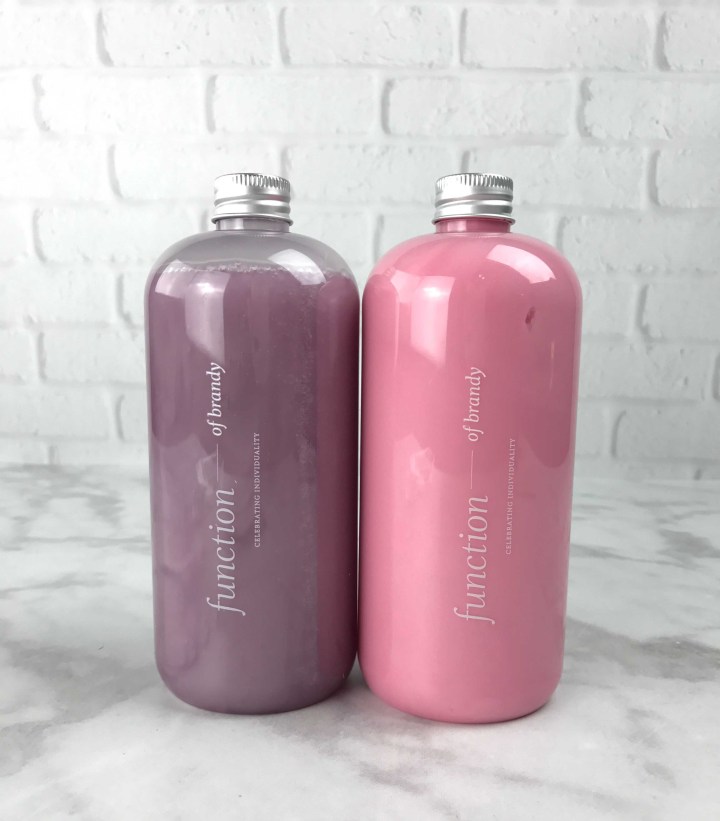 Meet the Function of Brandy Shampoo and Conditioner!
They smell absolutely delicious. The fragrance is super yummy and it really lasts. I selected the medium fragrance strength, which is quite strong and does linger, so I would recommend starting with that in case the strong is too overpowering.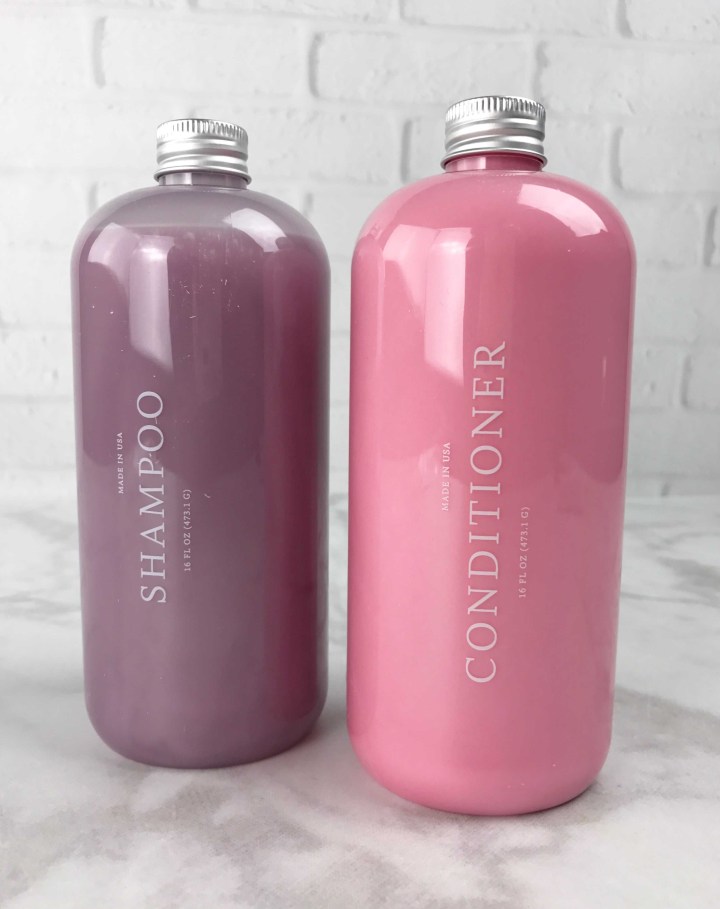 Never fear – the labels are on the other side so you know which is which. I have delved into some co-cleansing once or twice while I get used to it (that means I accidentally put the conditioner on first and then shampooed – which also works great believe it or not!).
The bottles, of course, come with pumps! I haven't had a haircut in a while and I can finally get my hair into a ponytail again. I use two pumps each, so some of you might be pumping 6-7 times, which is quite a lot of pumps, but I do like the precision. Some of my favorite shampoos just rush out, and I feel that's wasteful, so I don't mind this at all.
This is definitely the first time I've swatched shampoo & conditioner. I've been using these products for approximately two weeks. In that period of time, they've added a subscription (which is what I'd suspected they'd be doing when I ordered my bottles!), which makes replenishing your new hair goodies super easy. My hair is actually looking pretty fantastic, with a lot of body and shine, and I'm going to continue trying it out.
Function of Beauty promises to work with you on reformulations in case their formula doesn't work for you and does offer free returns. I'm impressed by this product, and I am always excited to try out a new customized formulation. I am hoping they'll start adding some new specialty hair care products, like scalp masks, in the future!