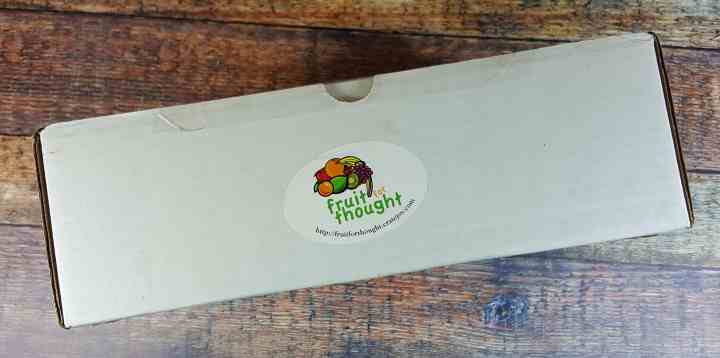 Fruit For Thought is a monthly subscription box that brings cute gift items that follows a vegetable or fruit theme. You'll get an assortment of items like jewelry, bath and body products, stationery, yummy goodies, home accessories, and a lot more. Sign up by the 16th to get the current month's box!
Fruit For Thought has two subscription options: The regular ($39.99) and the mini ($26.99).  This review is the regular box.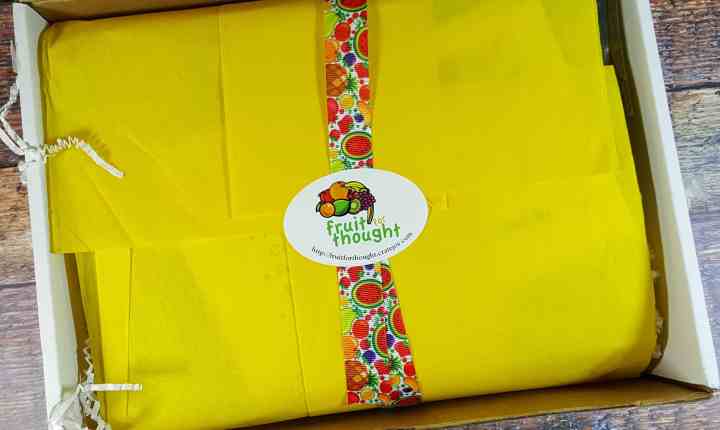 I love the sunny yellow paper and fruit ribbon wrapping!
DEAL: Save 10% on your first month! Use coupon code HELLO10.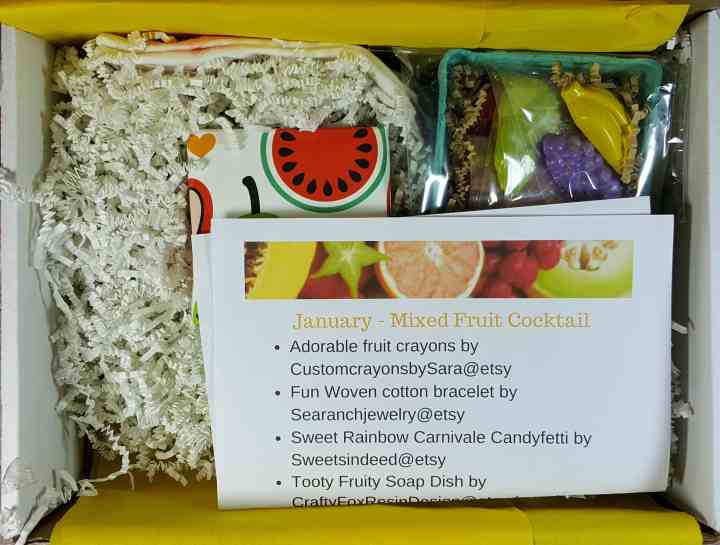 January's Fruit For Thought theme is Mixed Fruit Cocktail.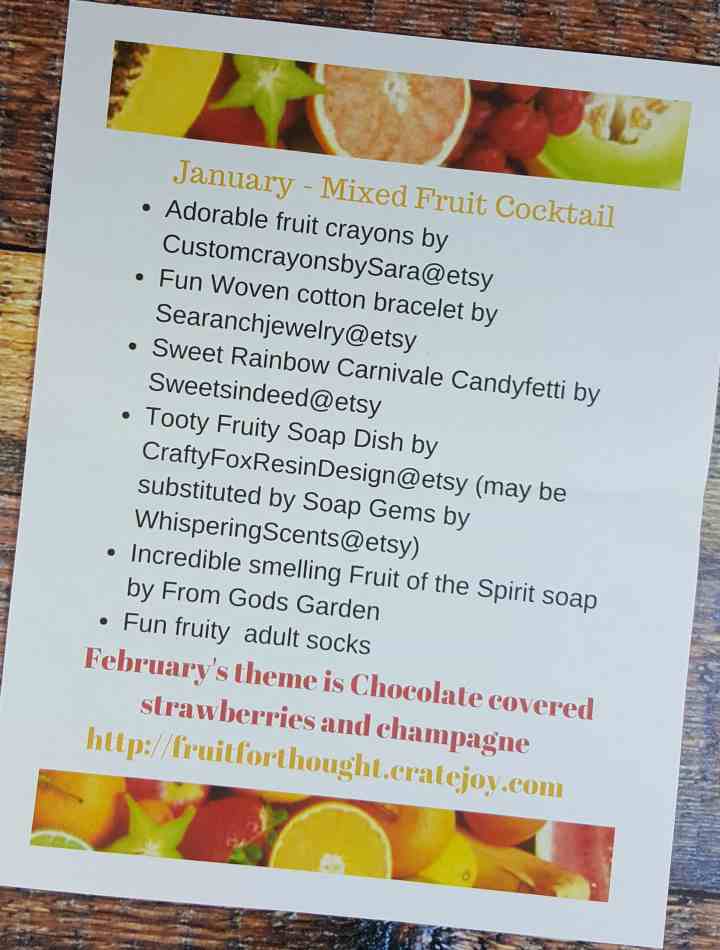 The information sheet shows the items included in the box, as well as the Etsy shop links. Ooh, and check out February's romantic theme.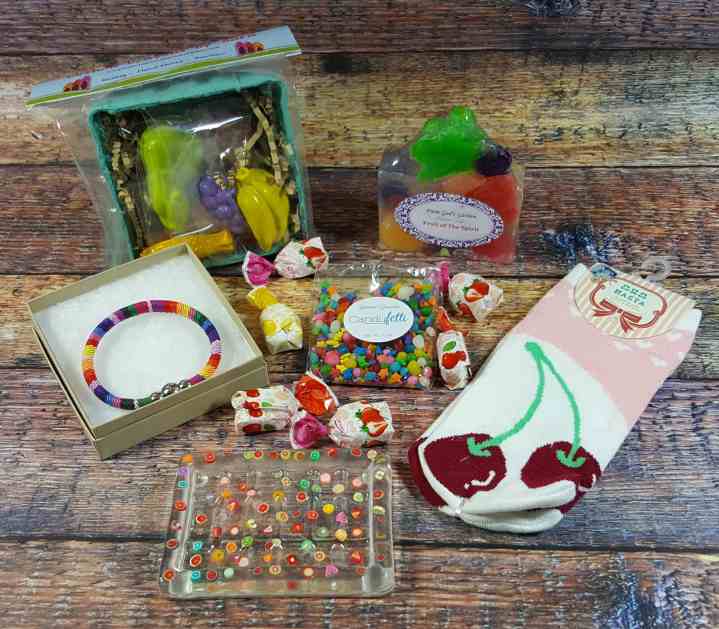 Everything in my box! Sorry, but those fruit hard candies remind me of my grandma. She always has them in her house.
Fruit Crayons | Custom Crayons by Sara ($9.99): These adorable fruit crayons come packaged in their very own pint-sized produce basket. Crayons sizes range from 1.5″ to approximately 2″. I've got a few coloring books and these would be so fun to use. However, I'm saving these for some little ones who are coming to visit in a couple of months. I think they'll get a kick out of the fun shapes.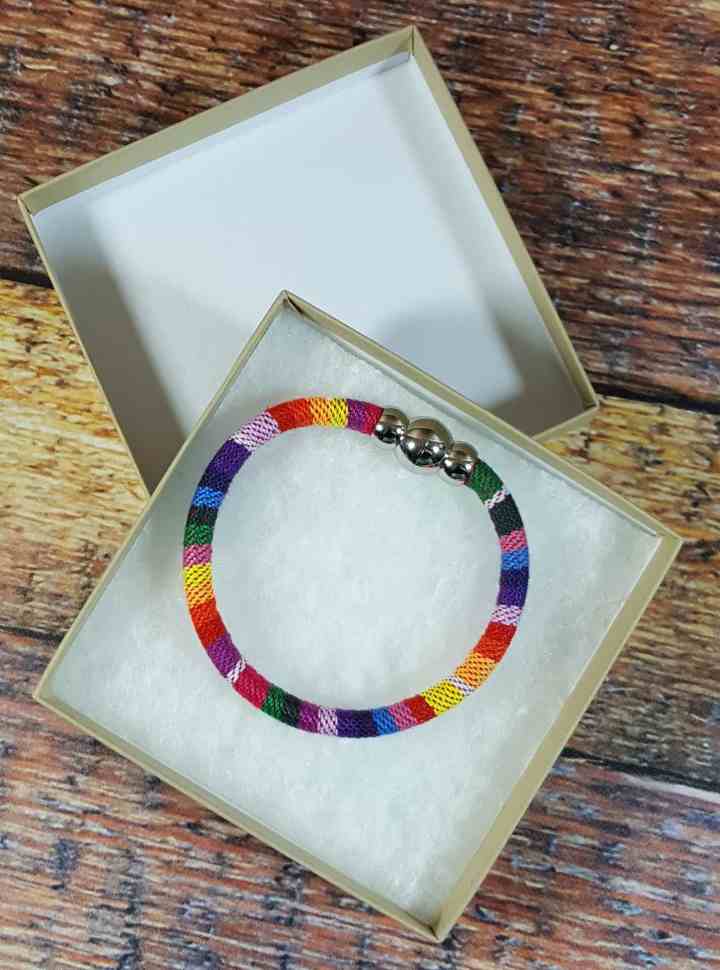 Woven Cotton Bracelet | SeaRanchJewelry ($13.95): This woven cotton bohemian bracelet is colorful vegan jewelry. Lightweight and loose, each piece consists of a single 6mm cord of vegan woven cotton combined with a stainless steel magnetic clasp. The bright colors make this piece work with a variety of casual looks.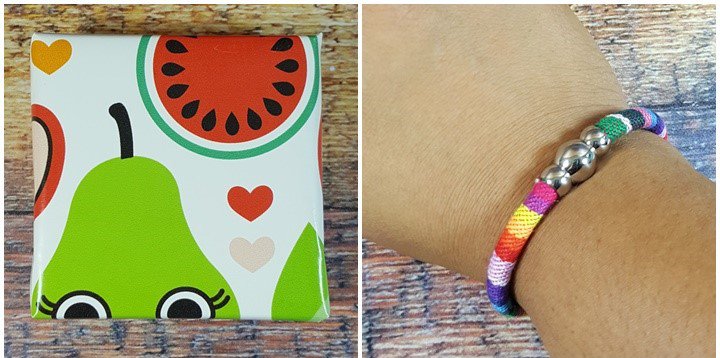 The bracelet came wrapped in the cutest fruit paper. I like the look, but the bracelet is a little tight on my large wrist. This will make a nice gift for a friend whose wardrobe is totally boho chic.
Rainbow Carnivale Candyfetti | SweetsIndeed ($3.00): I couldn't top the description from Sweets Indeed, so I won't. Eat them as is or use them to top a dessert for some added fun.
"A Sweets Indeed original, Candyfetti™ is an exclusive blend of flavor packed, chewy candies and sugar shapes designed to enhance your dessert beyond the ordinary. Pop it in your mouth, fill party favors, or use it as dessert toppings or mix-ins for a scrumptious treat!"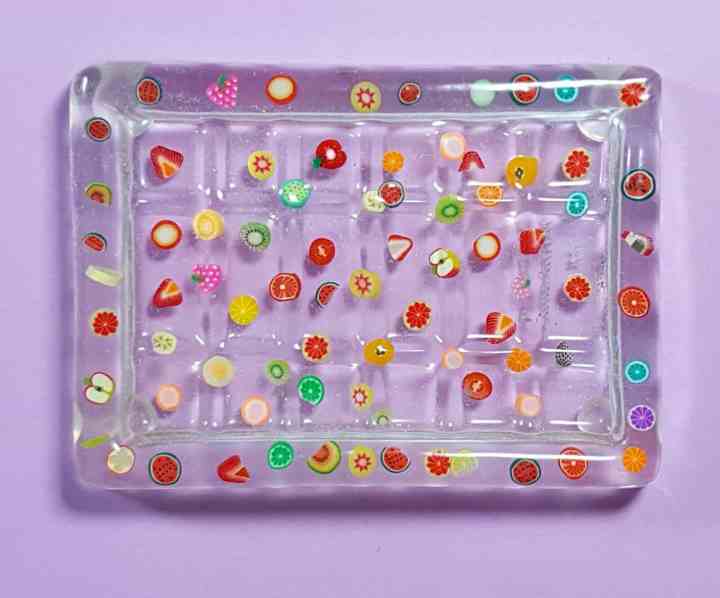 Tooty Fruity Fruit Soap Dish | CraftyFoxResinDesign ($6.43): How fun is this cute dish!?! It contains polymer clay pieces embedded in resin. Each dish is handmade and measures 4″×3″. Some subscribers may have received Soap Gems Mats By Whisperingscents as an alternate item.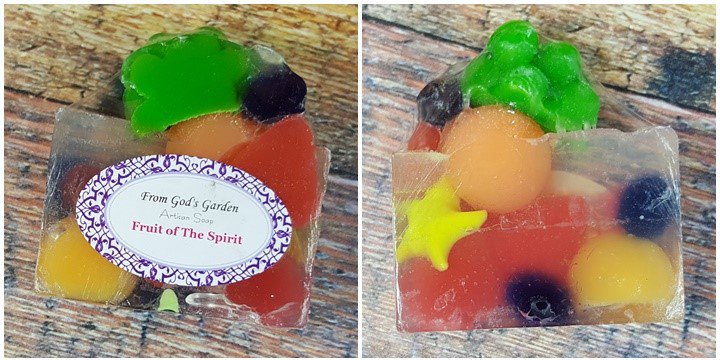 Fruit of the Spirit Soap | From God's Garden ($ not listed): A glycerin soap bar embedded with fruit-shaped pieces. This reminded me of a tropical fruit salad – grapes, strawberries, blueberries, starfruit, and melon (?). And yes, this soap smells as good as it looks. From God's Garden is temporarily closed but will reopen soon according to the note on Etsy.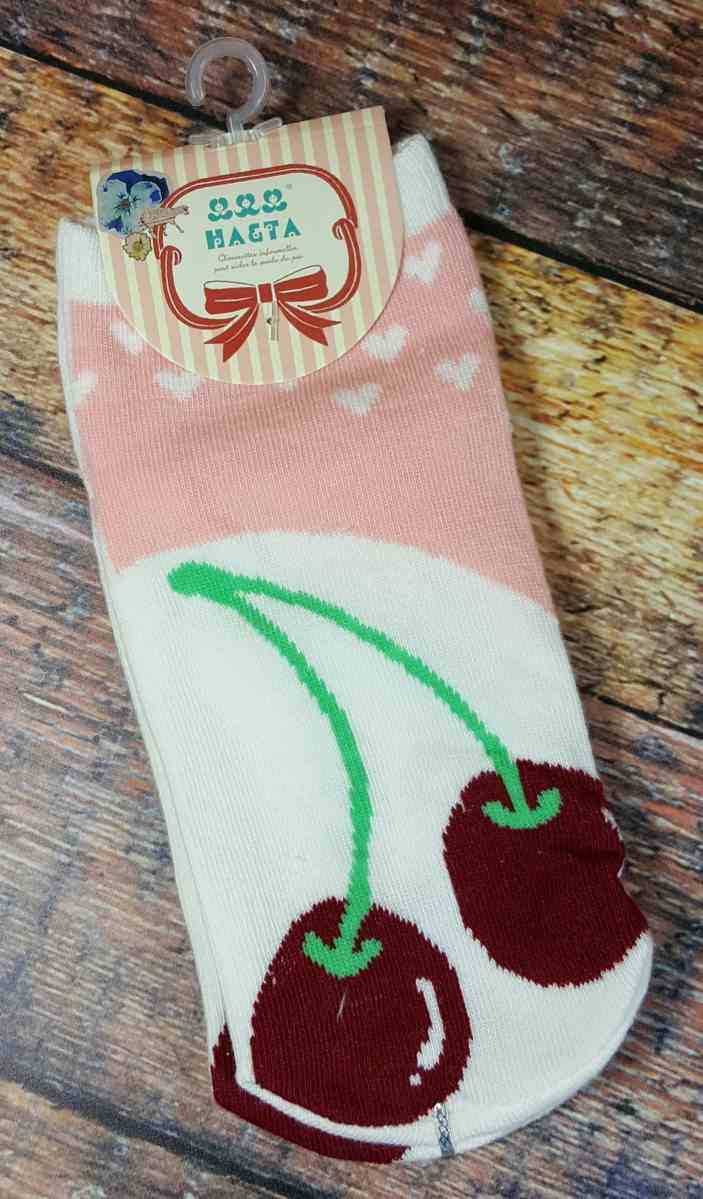 Cherry Ankle Socks | Haeta ($1.60?): Cute ankle socks featuring a fun cherry design. I couldn't find this exact pair but linked to a similar style.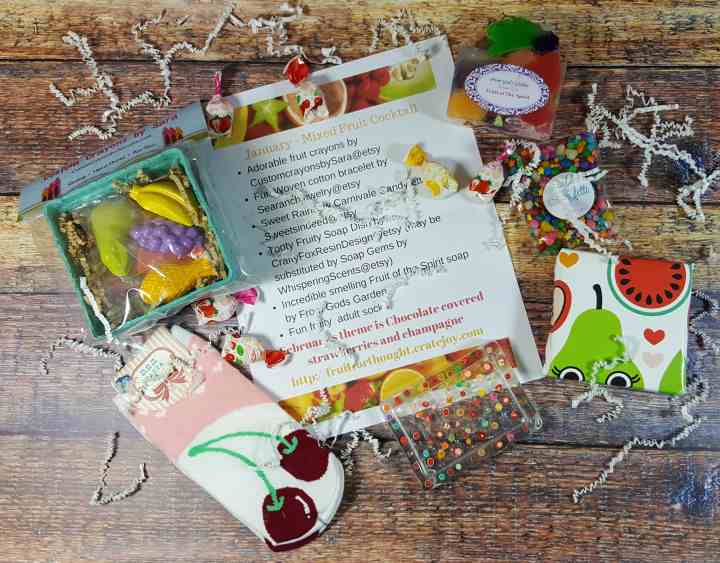 This was my first Fruit For Thought box, and I thought it was so much fun. The items were quirky and super cute. The value of the products was good, and I was introduced to several new artisan shops. I can't wait to see what next month's box will contain; strawberries, chocolate, champagne, and Valentine's have my mind working on overdrive.
What did you think of Fruit For Thought?