Eattiamo is an authentic Italian food subscription delivered to you monthly for only $69 per box. You'll get 7 full-size products, enough for a complete three-course romantic Italian dinner at home!
DEAL: Get your first Italian gourmet box for 20% off + free shipping anywhere in the US! Use coupon code HELLO.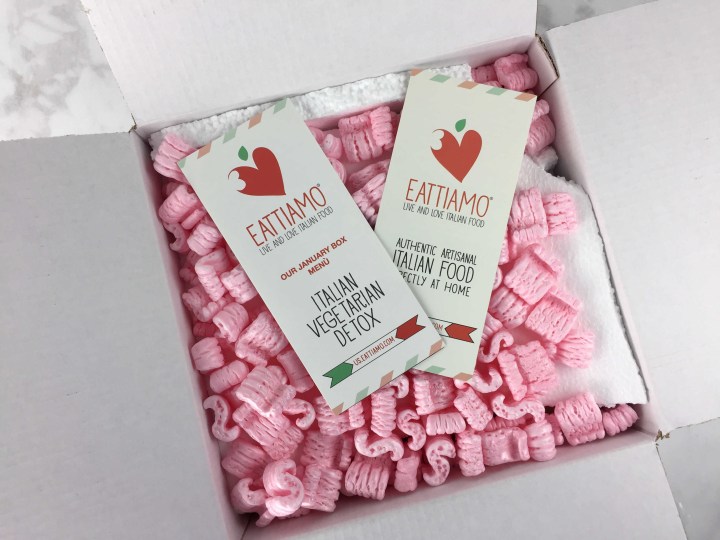 The items are well protected.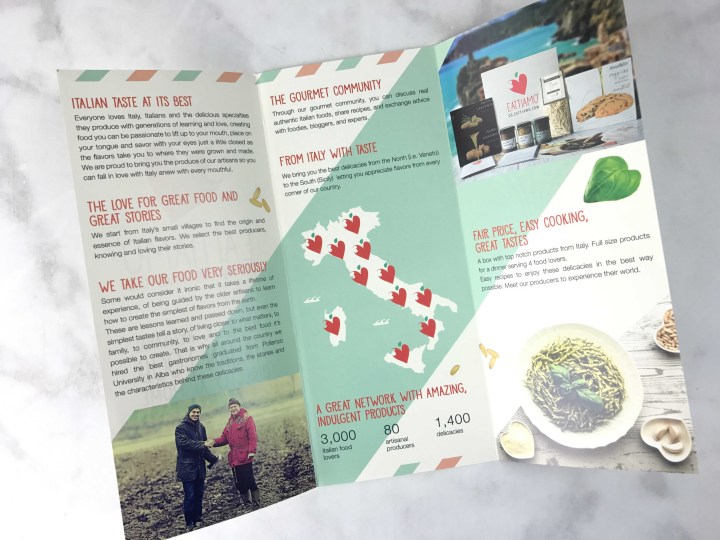 Their info card reminded me of a pizza shop menu. Inside is some info on the company and its philosophy.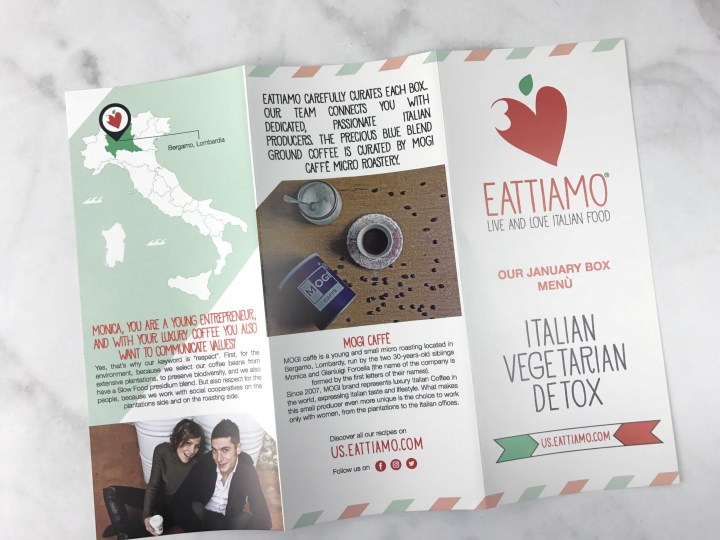 My instinct was correct on noting the similarity to a menu – the box-specific info booklet is called a menù.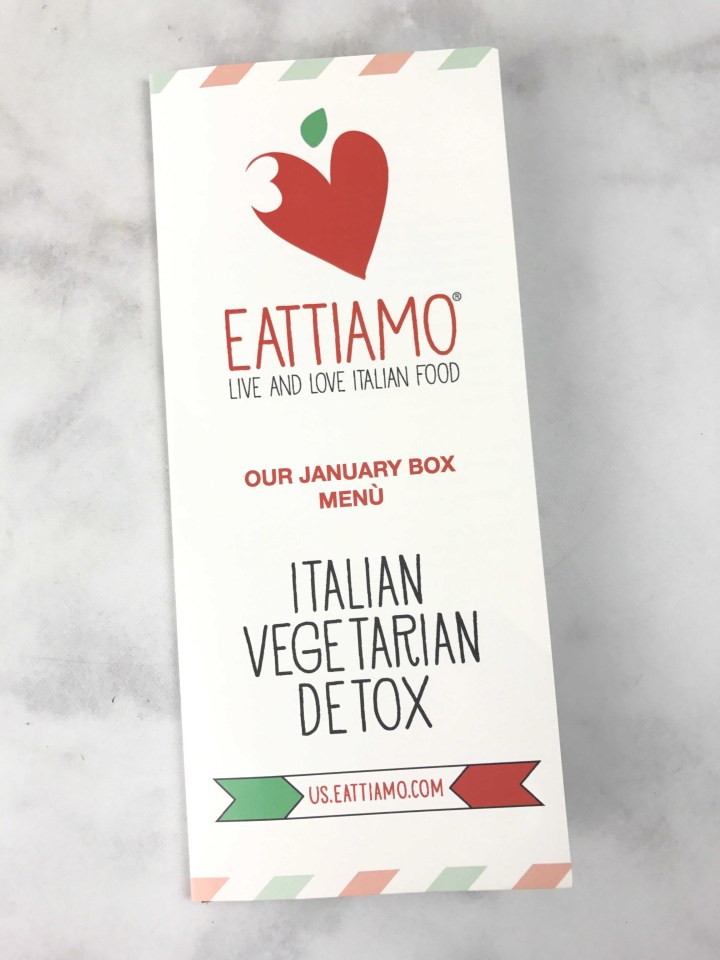 The theme for January is Italian Vegetarian Detox. It celebrates the amazing flavors of Italian produce.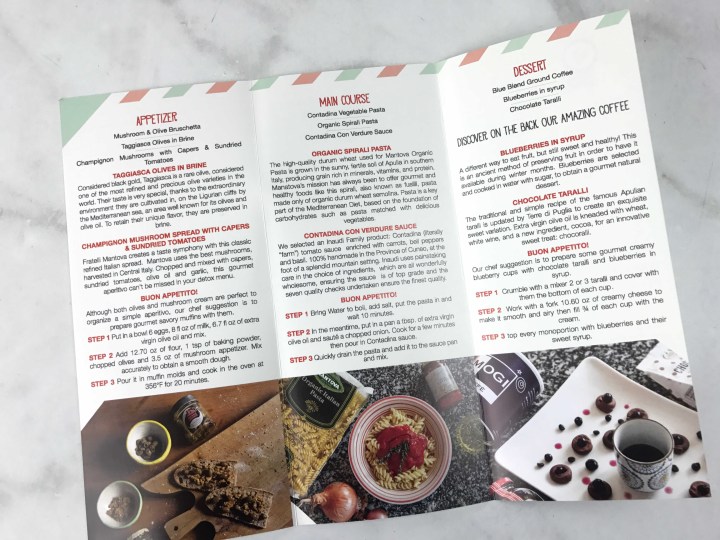 The tri-fold menù is set out in menu format, with the items separated into courses. Each has a suggested preparation for the ingredients provided for that portion of the meal.
In total, the booklet sets out recipes for an entire three-course meal, complete with instructions, tips, and lovely photos. Even more recipes available on their site!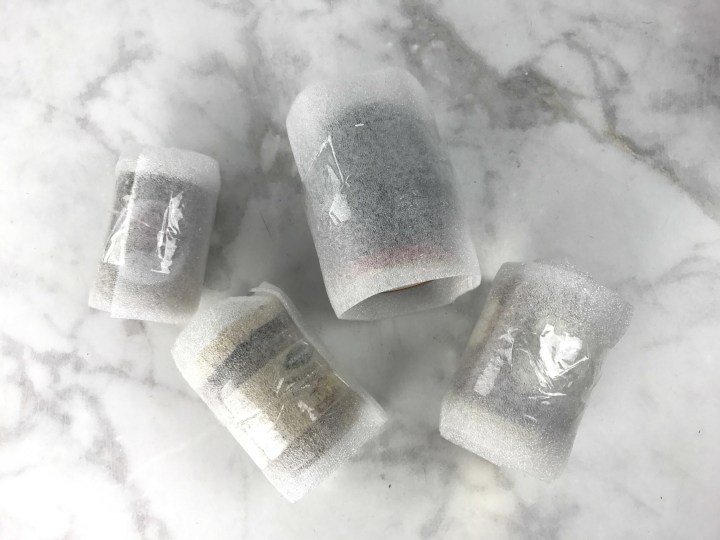 The contents of the box are well protected. In addition to the pink peanuts, the more delicate items, such as jars, are wrapped in foam.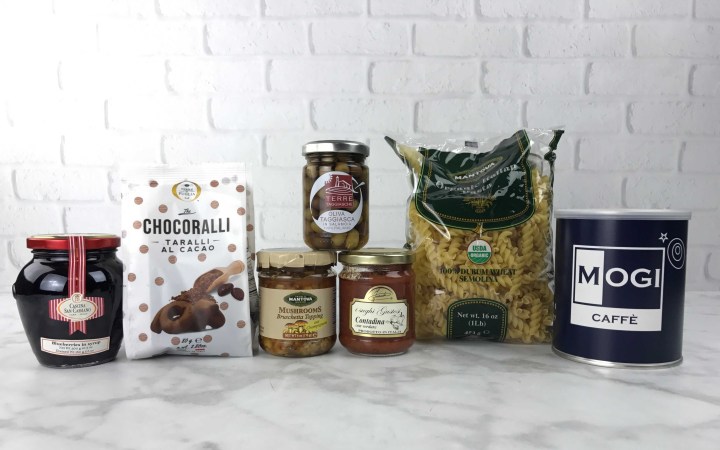 Everything in my January Eattiamo box!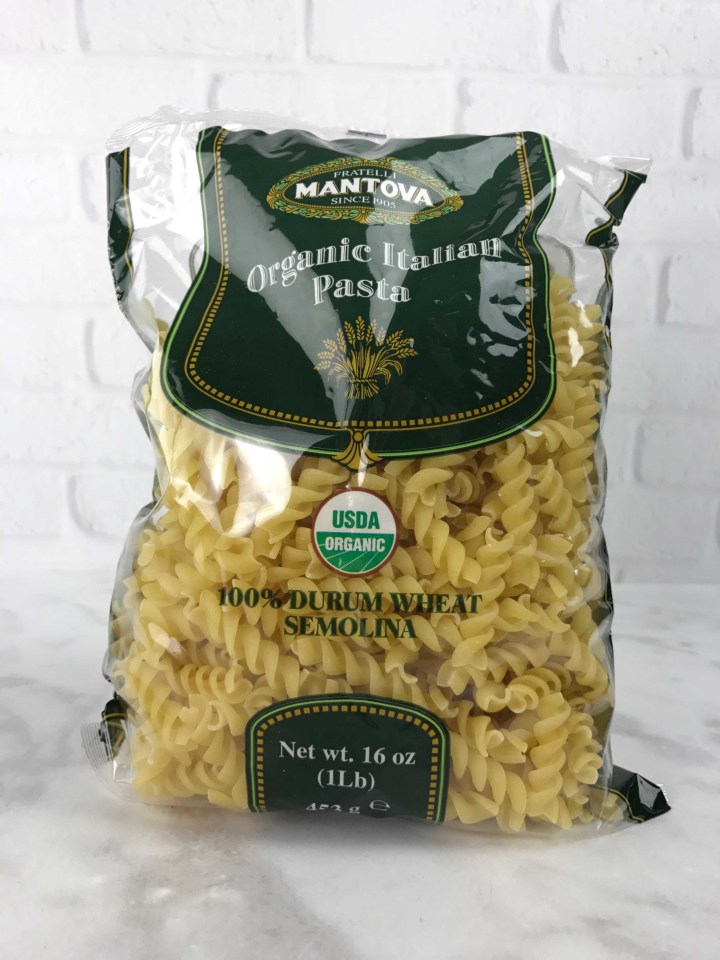 Mantova Organic Italian Pasta: This organic, pure durum semolina pasta is grown in Apulia in Southern Italy. It is in a versatile spirali, or fusilli, shape, ideal for grabbing bits of vegetables and chunky sauces.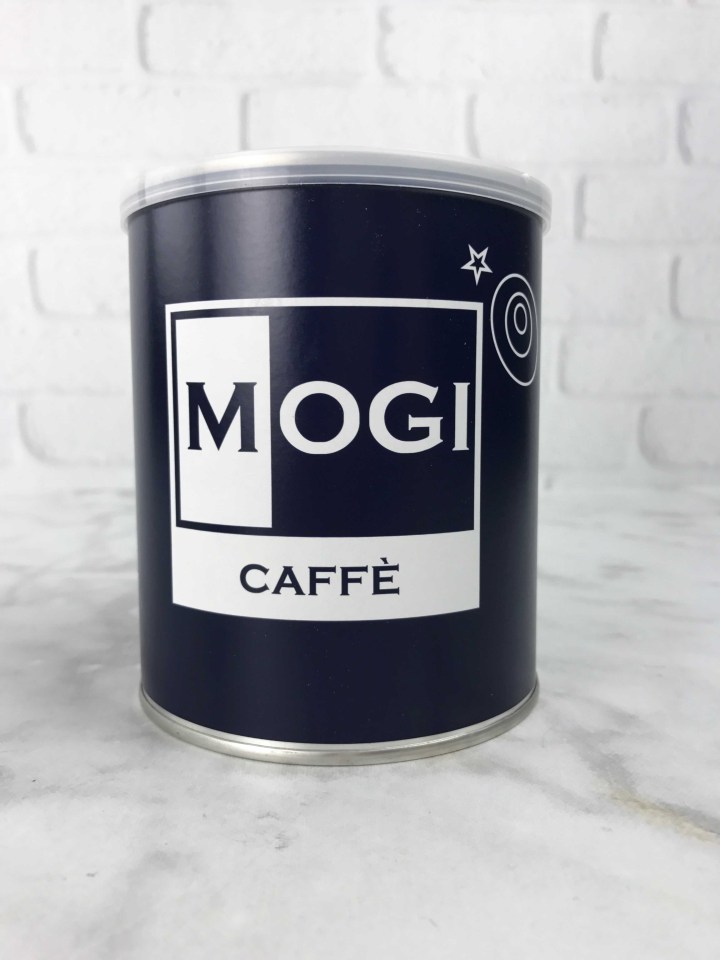 Mogi Caffe Blue Blend Ground Coffee: This coffee is roasted in Bergamo, Lombardia, in Northern Italy.
MOGi is owned by siblings Monica and Gianluigi Forcella. The coffee is produced "respectfully" from plantation to roastery, with the duo working exclusively with women's cooperatives.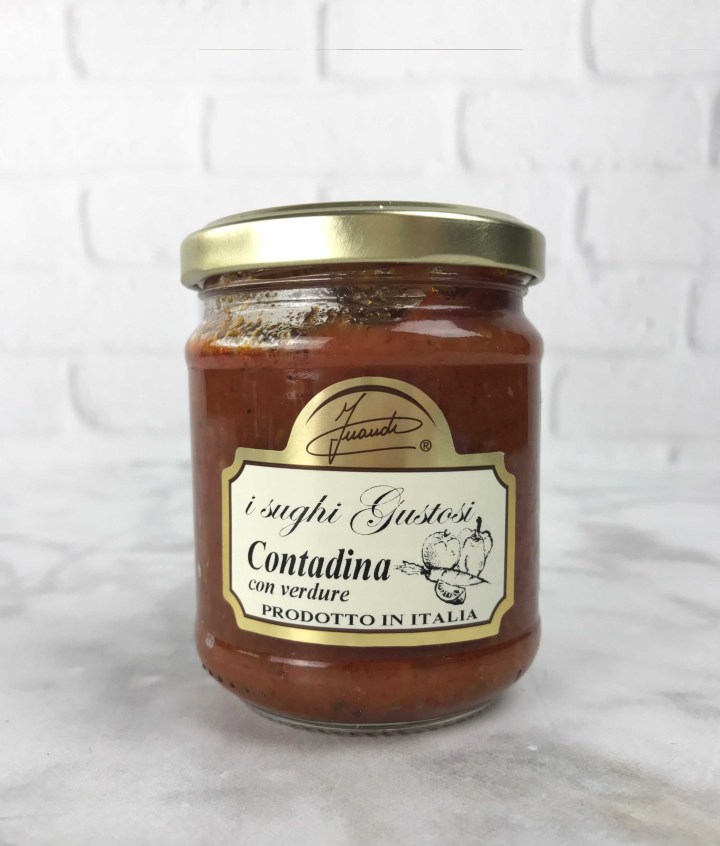 Inaudi Contadina Con Verdure Sauce: This lovely tomato sauce is handmade in Cuneo Province using carrots, bell peppers, and basil, to impart a farm-fresh flavor.
Mantova Mushrooms Bruschetta Topping: Central Italian mushrooms are blended with capers, sun-dried tomatoes and garlic to create a refined topping for bruschetta or other appetizers.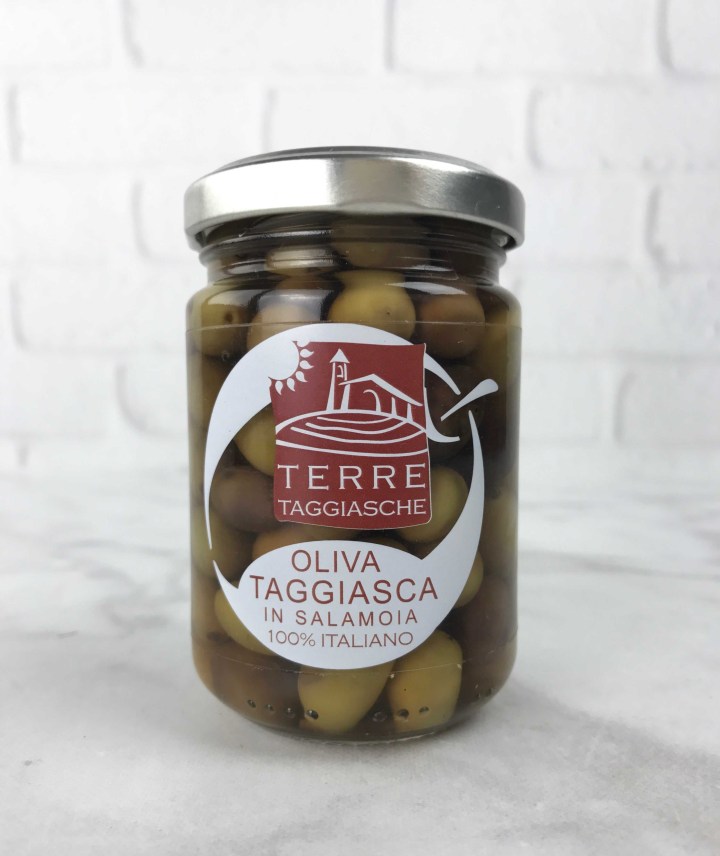 Terre Taggiasche Taggiasca Olives in Brine: Highly-prized Taggiasca olives from coastal cliffs surrounding the Lugurian Sea. They are packed in brine to preserve their unique flavor.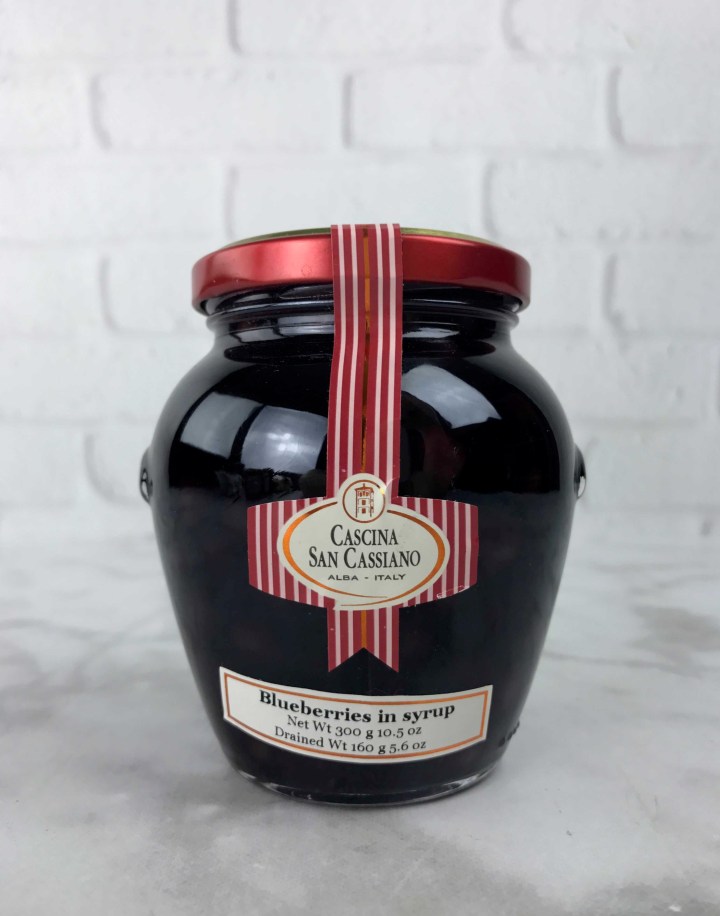 Cascina San Cassiano Blueberries in Syrup: These blueberries are packed in a very light simple syrup. Though the berries are modest in size, they are perfectly spherical and very plump.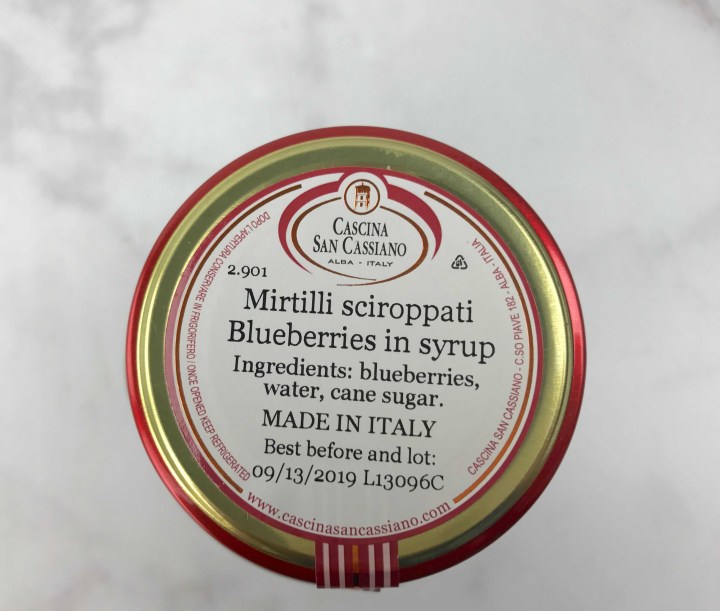 The sauce has no preservatives, just water and sugar. I cooked it down into a thick syrup and served as a sauce for Sunday brunch pancakes.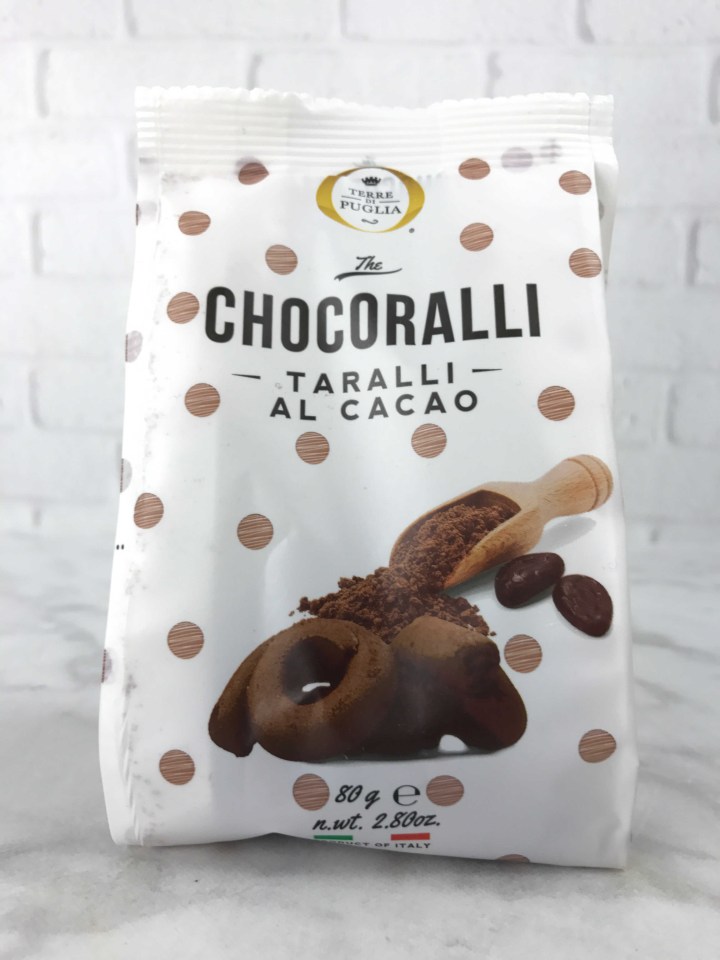 Terre di Puglia Chocolate Taralli: These little rings are a popular Italian snack, made in both sweet and savory varieties. This version is flavored with rich cocoa.
The flavor is really dark – much more so than usual chocolate flavored sweets. They reminded me of the chocolate cookies used to make Oreos, but with a delicate, almost crumbly texture.
We loved the format of this box, with foods for an entire meal from appetizer to dessert, with suggestions for serving each item. The products in our Eattiamo formed the main element of each dish, so little extra was required to put together a fantastic three-course meal. We love the authenticity of the items – made in Italy and not specifically for export. Great quality, too, perfect for serving your own romantic dinner or bringing to a gathering as a host(ess)' gift.