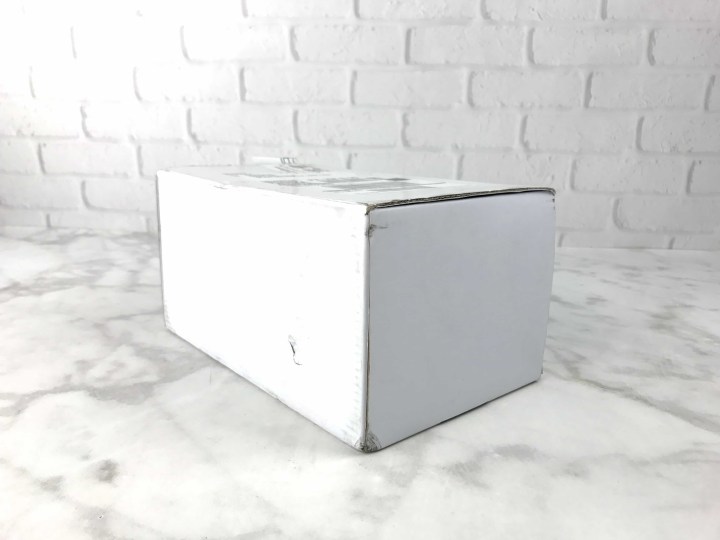 Disney's Tsum Tsum Subscription Box is a monthly subscription box with 2 official Tsum Tsum plush. They have recently relaunched, and they made a few changes from the last subscription.
Inside the new box,  you'll find one of four adorable possibilities:
1 Small & 1 coordinating Mini; OR
a 3-piece Mini Set; OR
a Plush Movie Moment; OR
a 6-piece Micro Set.
The new micro size is an adorable 2.5″!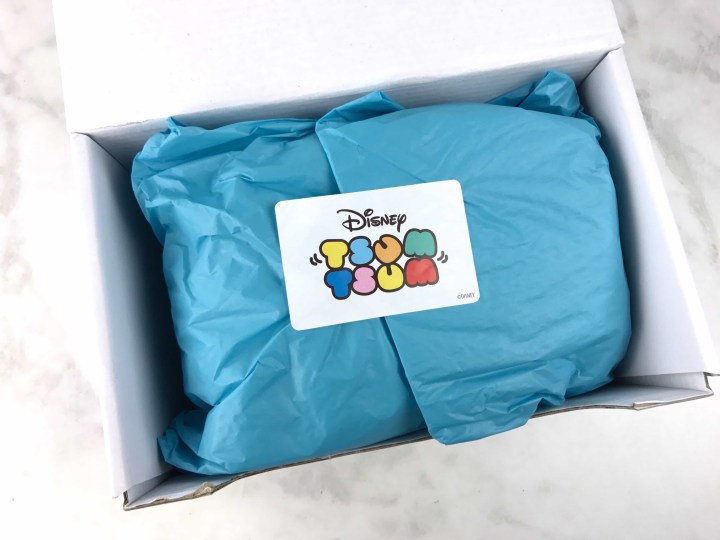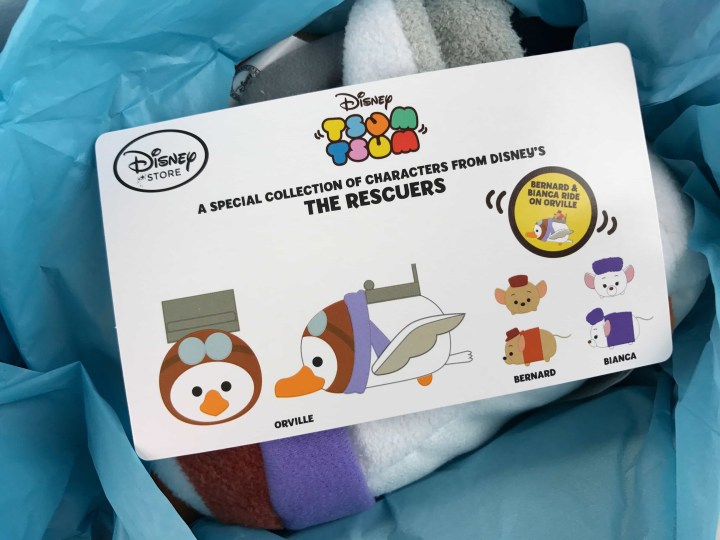 I could barely believe it when I opened this box – tissue, a sticker, and a card?! No inner box, but I was ok with that – this box better matches my expectations for a subscription box.
This month's Tsum Tsums are from the movie "The Rescuers."
We got Orville, Bernard, and Bianca. This is a plush "Movie Moment!" In case you've forgotten the Rescuers first encounter with Orville…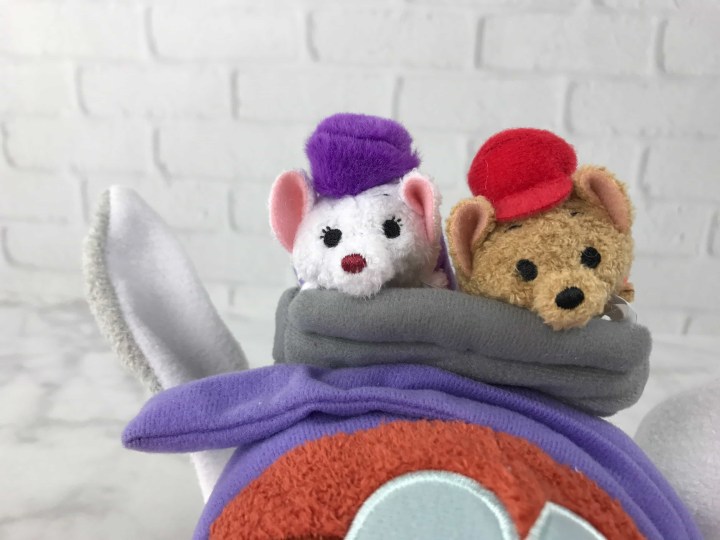 If at first you don't succeed, try again. Fingers crossed Bianca & Bernard! Look at those sweet little faces! I really liked these as a total set, so I didn't undo the plastic hangtags that connected them together.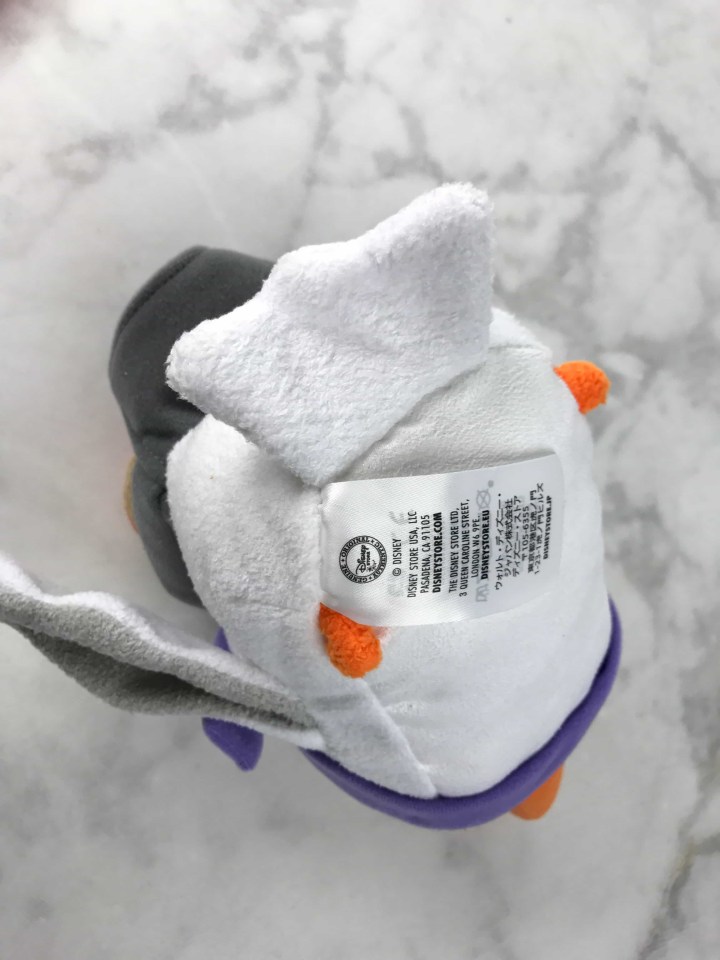 As usual, the tsums have microfiber underbellies. Each of the three items, because they're technically 3 plushies, had tags.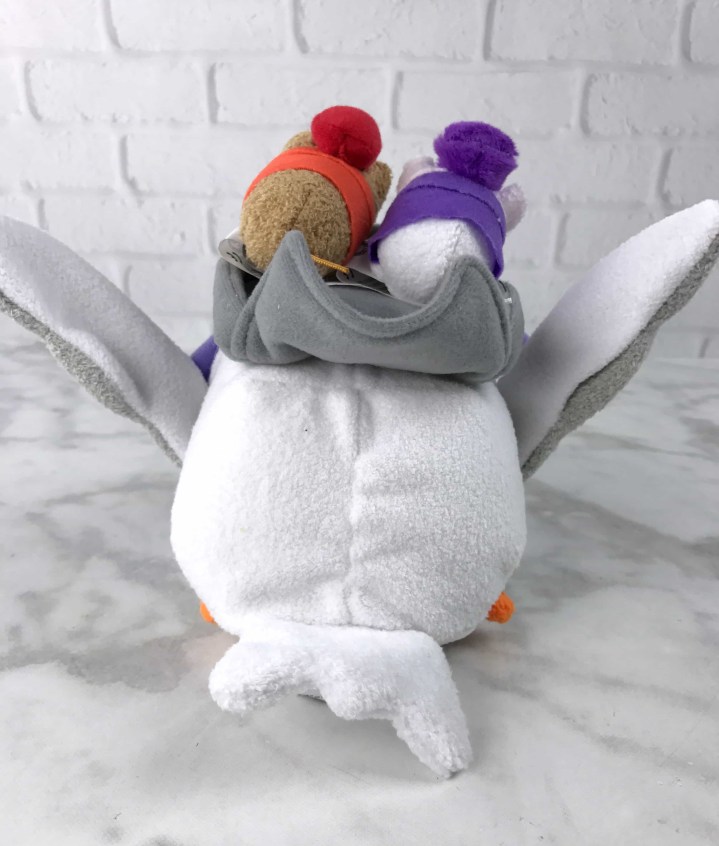 I love plushy butt! Both mice have sweet little tails.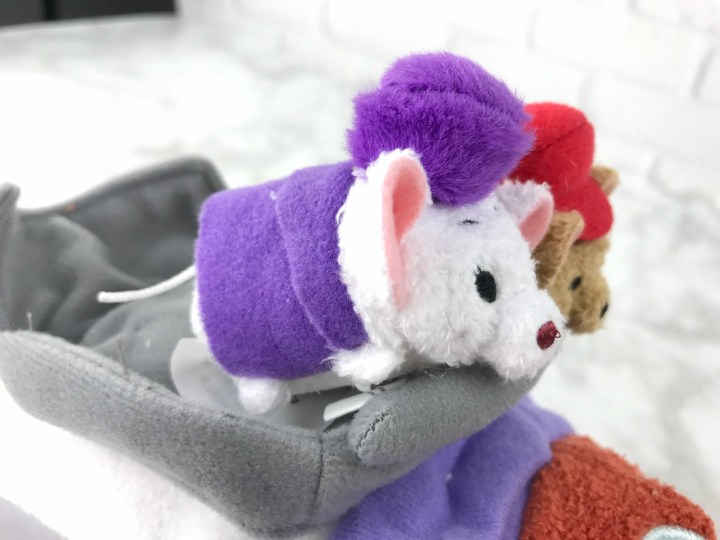 And the appropriate headgear!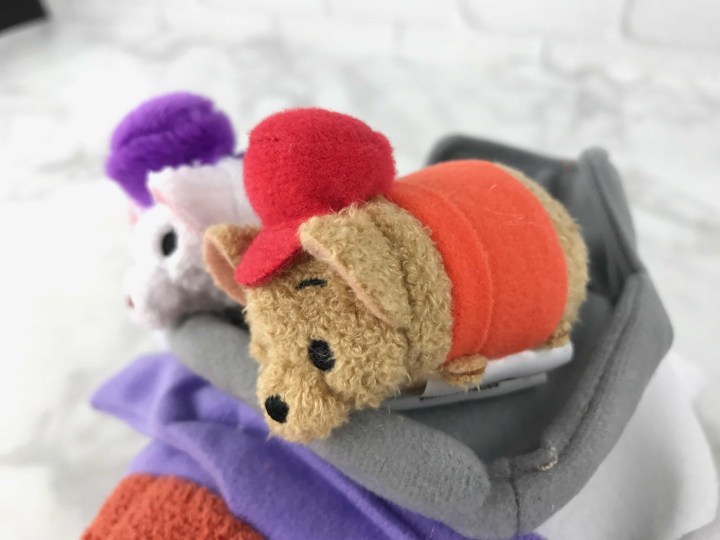 I was really sad when the original Tsum Tsum box took a break, and thrilled that it's back.  I think they did a great job and I'm psyched to see the variety of different Tsum Tsum sets. Plus, getting a monthly TT delivery somewhat quells my incessant need to collect more of these cuties!
Visit Disney Tsum Tsum Subscription to subscribe or find out more!