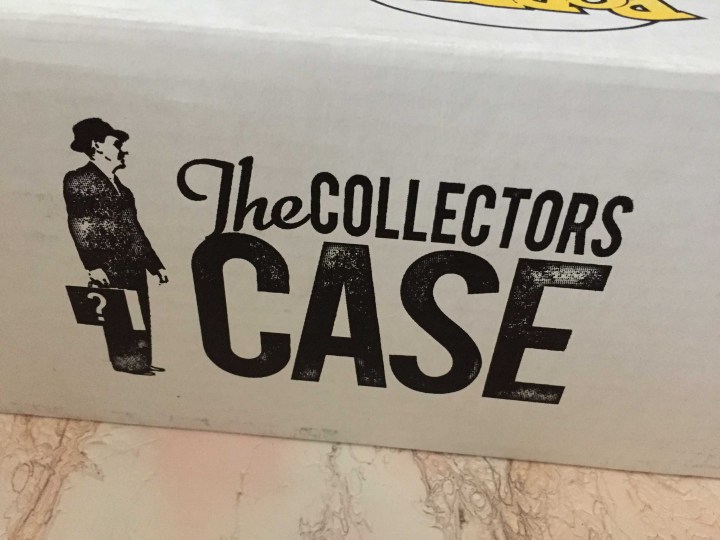 The Collectors Case is a geeky mystery box shipping from Canada. This box is super cool because you have a chance to receive a mystery POP Vinyl or a celebrity autograph! There is typically a theme for the month.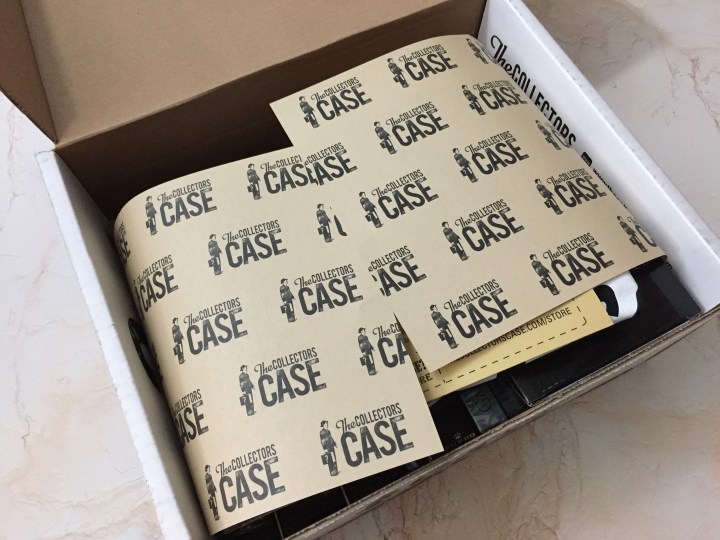 The production of this box is top notch – the branded kraft paper is thick and smooth, and looks so professional!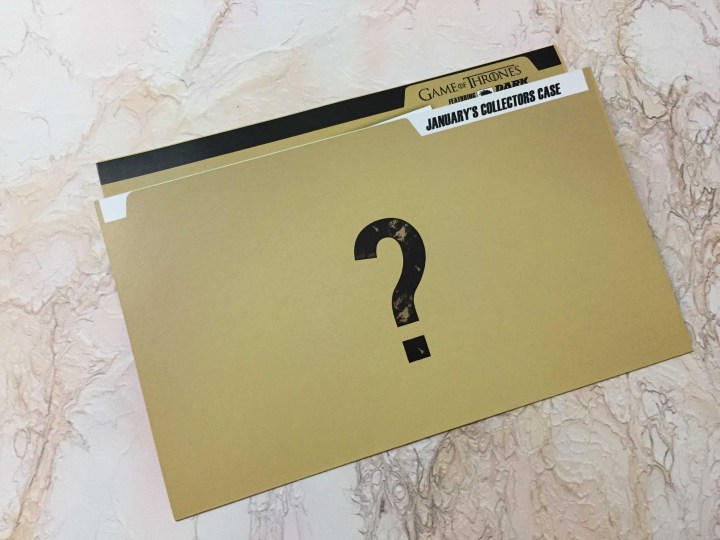 The information card is designed to look like a file folder.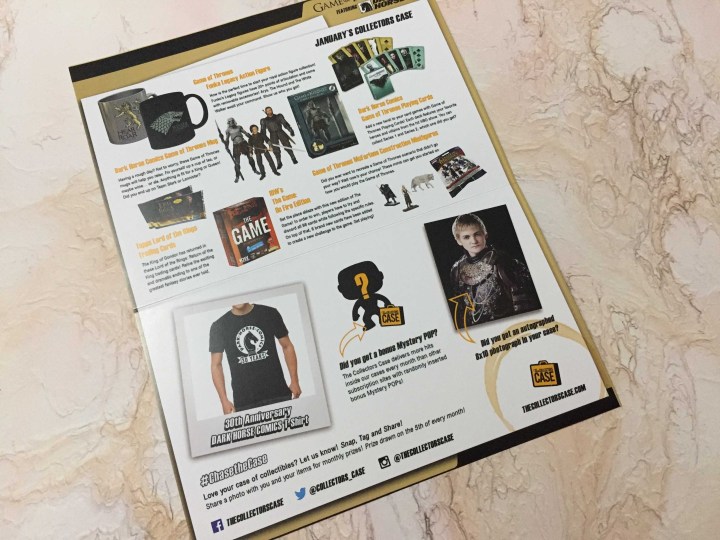 The info card includes all the items you'll receive. You also have a chance to receive a bonus Pop vinyl or an autograph!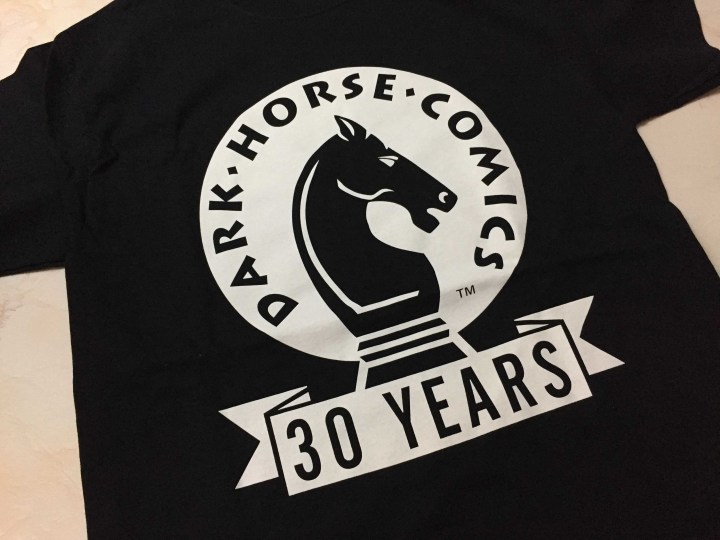 Dark Horse Comics T-Shirt Last year marked the 30th anniversary of Dark Horse Comics! They publish a lot of the spinoff comics I follow such as Buffy the Vampire Slayer and the original Star Wars comics and also published Sin City, another of my favorite series.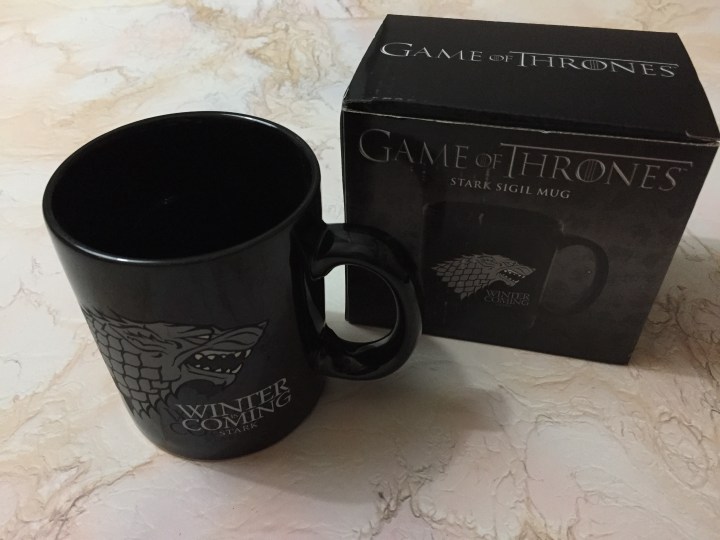 Stark Sigil Mug ($12.99) This mug is great! I love the wolf motif that's known with the Stark family, and it's also dishwasher and microwave safe.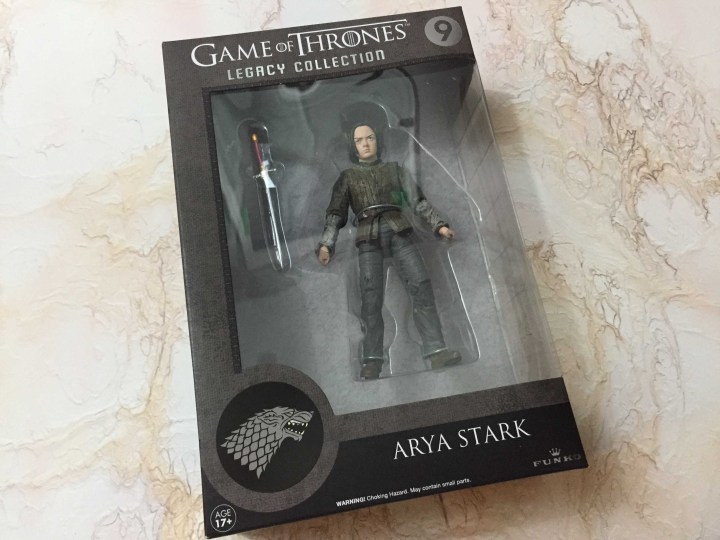 Game of Thrones Legacy Collection Figure ($11.99) This is from the Series 2 of figures released by Funko. I got Arya! She comes with her sword, Needle.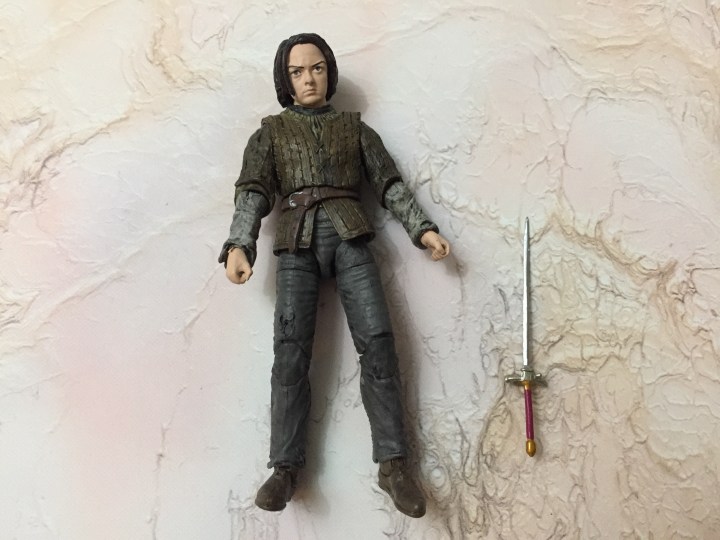 She's actually pretty detailed and has many points of articulation. I couldn't get her fingers to properly hold the sword, though.
Game of Thrones Playing Cards ($6.99) I don't actually play card games, but these are handy to have stashed in a drawer if friends come over.
The Game (with The Game on Fire Expansion) ($16.55) I was really surprised to see the Game of Thrones theme broken up with a card game — and I haven't played this one!
The Game is no toy. You and your friends will have to work together if you are going to survive. How well can you coordinate your movements? Without talking? Can you trust your friends to make the right move? Quick thinking and spitfire cooperation will make or break you. This time, the game is fighting back. The all new On Fire expansion, included in this edition, will make the challenge greater than you have ever faced.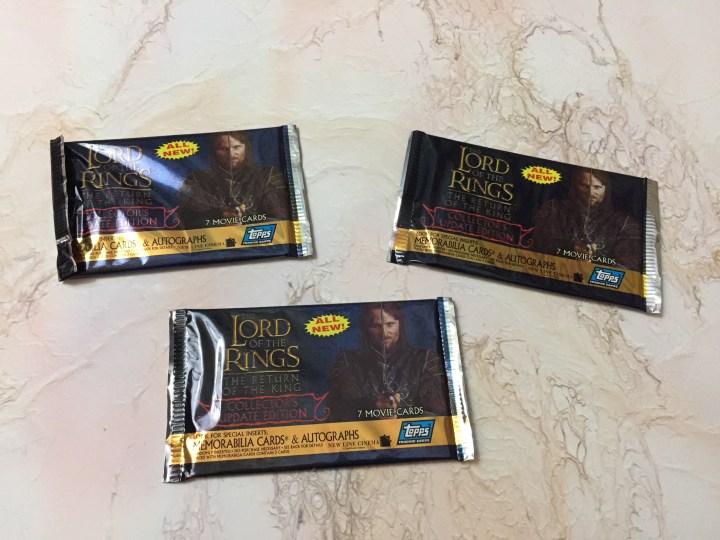 Lord of the Rings Trading Cards I can see the similarities between LotR and GoT honestly, so I wasn't bothered by these included in a mainly Westeros-themed box. These cards brought back a lot of nostalgia for me!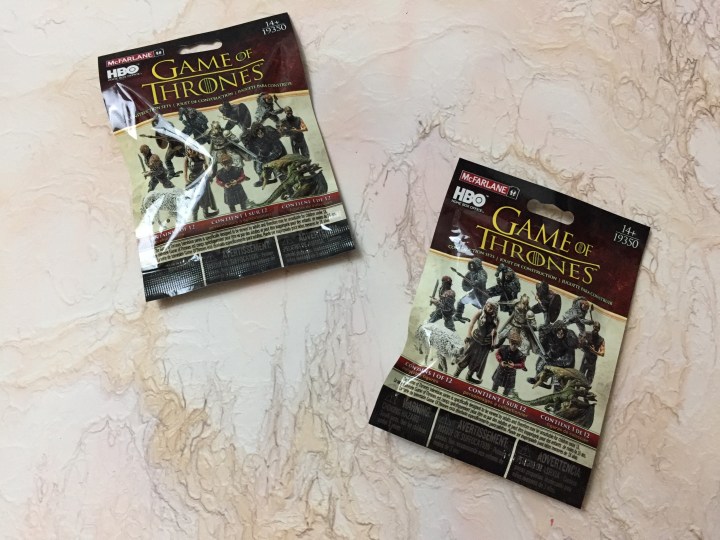 McFarlane Game of Thrones Mini Construction Figures ($3.99 each) I love anything tiny, and these blind bags are awesome. I opened one and got Tyrion! He was a bit fiddly to put together (the pieces are SMALL!) but I think it's quite detailed given how small it is.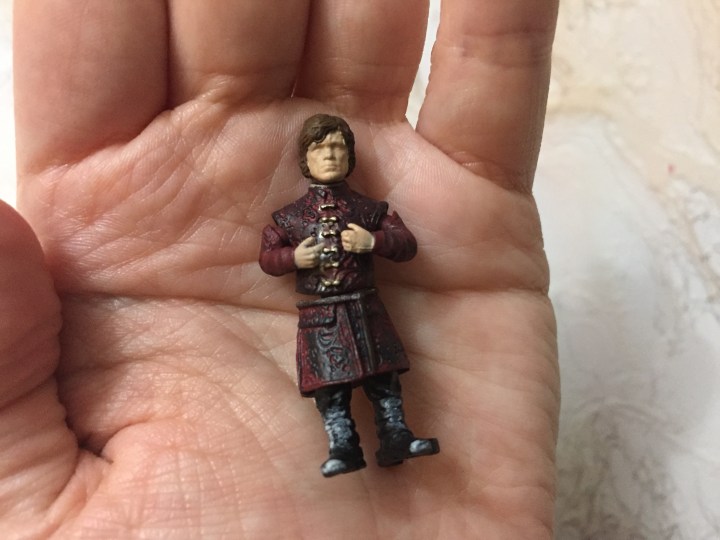 The sculpt isn't bad at all – you can totally tell it's Tyrion.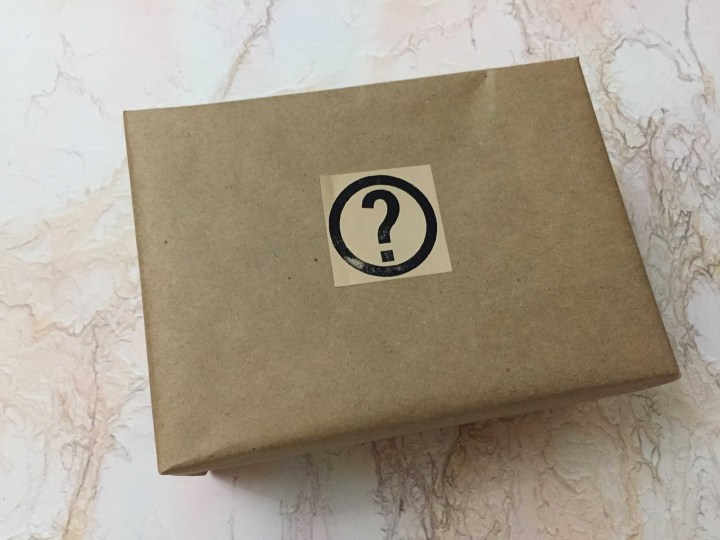 Each box has a chance at getting a mystery Pop – I got lucky again!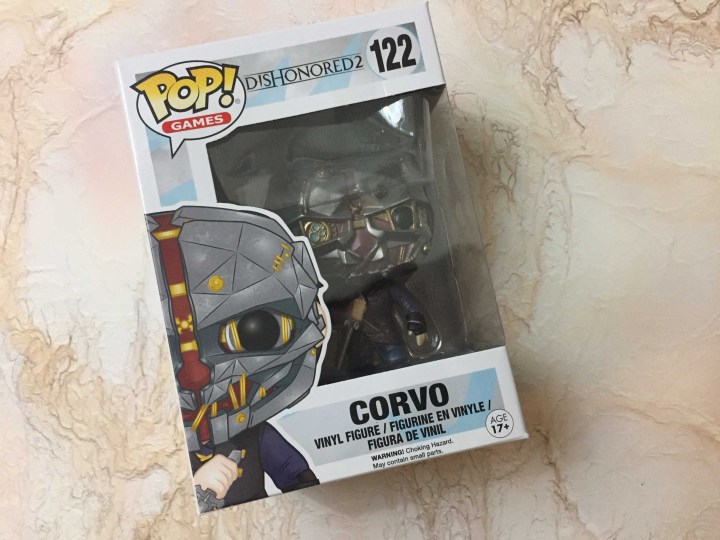 It's Corvo! I have played the original Dishonored because I love anything Bethesda puts out, but I haven't played the sequel yet. It just came out in November, so it's nice to see a newly released Pop!
I love the slightly Steampunk look of his new mask.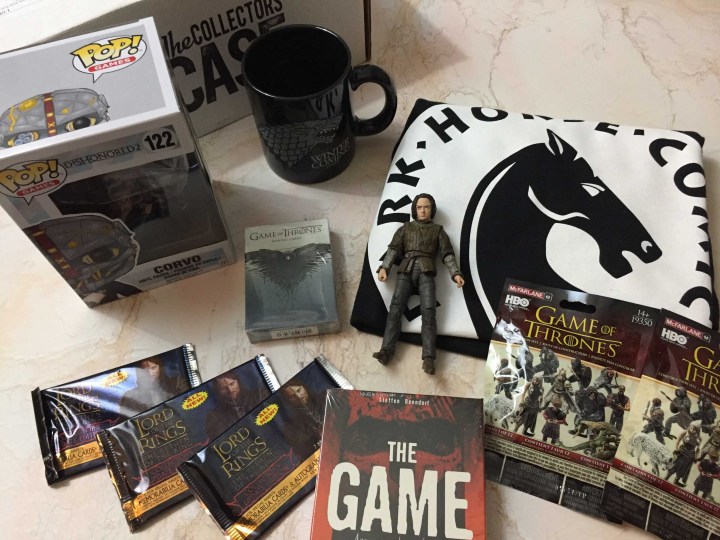 The January Collectors Case was awesome! The Game of Thrones theme hit the spot for me – I've read all of the books (and am impatiently waiting for the next) but I've stopped watching the HBO series and am considering having a bit of a binge marathon soon and getting caught up. I loved the addition of The Game and the Lord of the Rings cards as well, as they fit the mood of the box nicely. And I always am excited when I get another Pop! Collector's Case always has a theme so it can be hit or miss, but this was a definite hit for me!
What did you think of the January box?