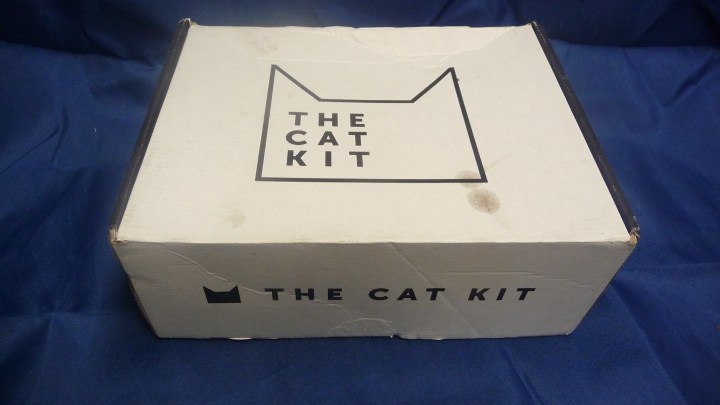 The Cat Kit is a monthly subscription box with monthly themes. Each month, The Cat Kit is themed with a different cat-egory. You'll receive 2-4 items for cats (toys, treats, etc.) and 2-4 "people" gifts for cat lovers (housewares, gifts, apparel, etc.) that fit the month's theme. You have two choices on how to order. You can order month to month for $34.95. Or you can order in 3-month increments for $33.32 a month.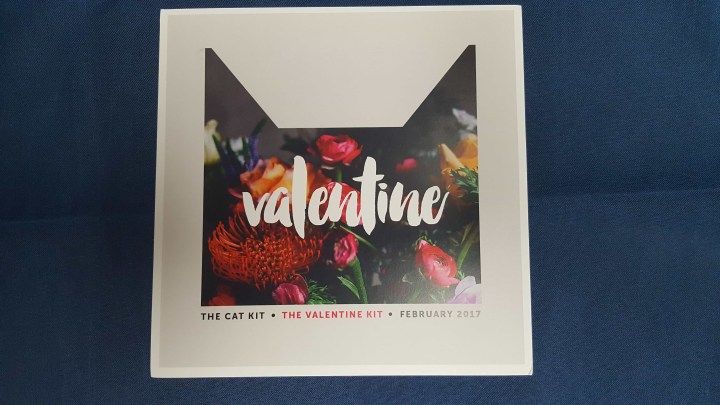 This month's theme is "The Valentine Kit."
DEAL:
 Save 10% on your first box! Use coupon code 
HELLO10
.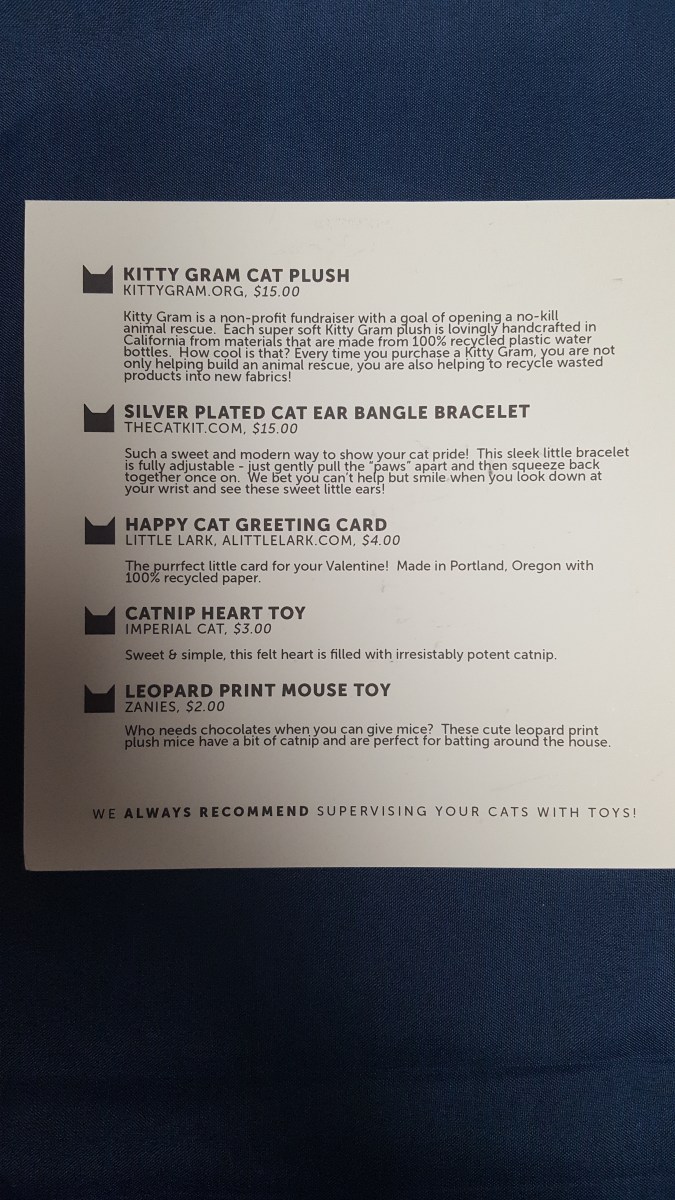 Inside the box was an insert describing the items inside. I love the design of the front of the card. Great start to the theme of the box.
Happy Valentine's Day to you and your Kitty!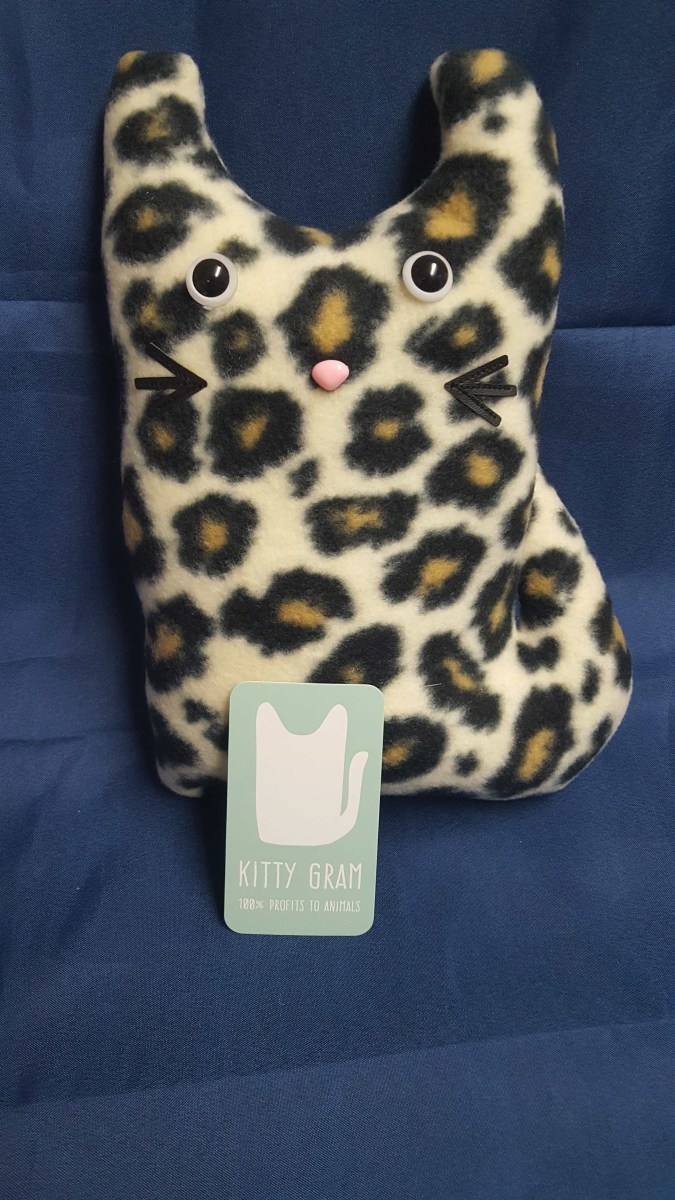 My first item is a stuffed toy from Kitty Gram ($15). Kitty Gram is a non-profit fundraiser with a goal of opening a no-kill animal rescue center. Each stuffed toy is hand-crafted with recycled plastic water bottles. What a cool idea! They are helping the cats and the environment. Ginger did not know what to make of this toy. It took her a couple of days to get used to it even though it's on my bed.
My next items are toys for my Ginger! A Catnip Heart Toy from Imperial Cat ($3) and a Leopard Print mouse Toy from Zanies ($2), both filled with catnip… of course! She has quite a collection of 'nip toys. She gets really excited when a new box arrives.
The next item is a Silver Plated Cat Ear Bangle Bracelet ($15). This bracelet seemed small at first but I soon realized that it was adjustable. I love the cute little ears. At the end of the bracelet are cute little kitty paws.
What do you think? Would you wear it?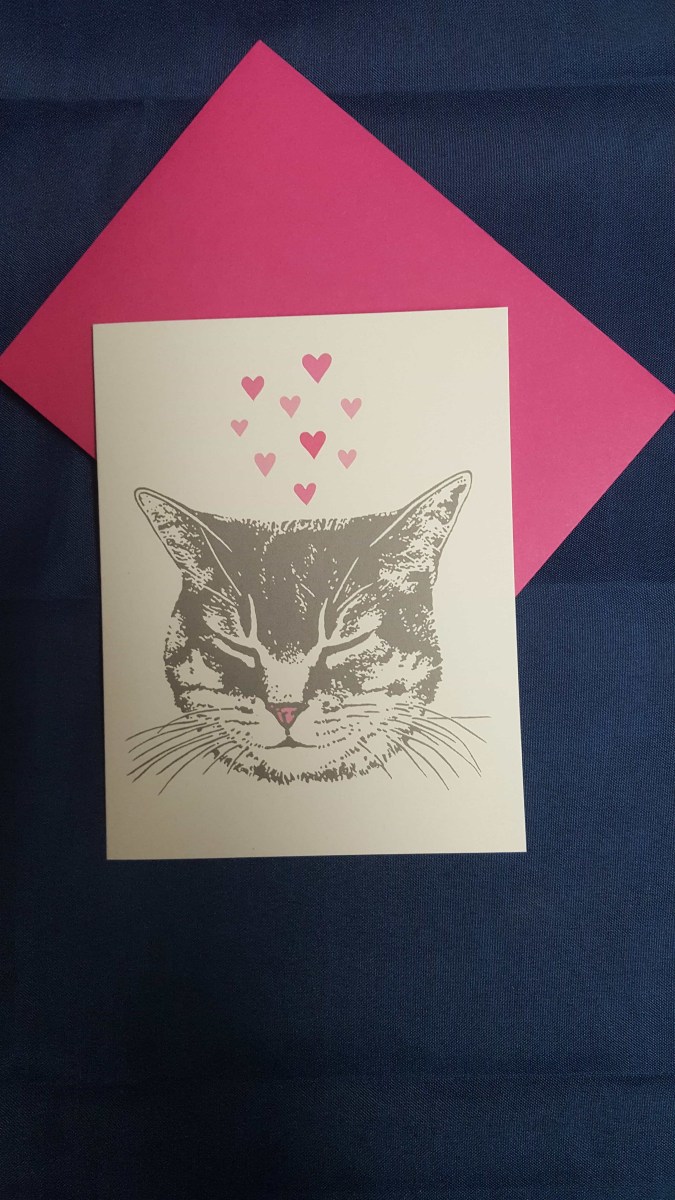 My last item is a little something for Ginger and I to send to someone to show them a little love too. It is a Happy Cat Greeting Card  from Little Lark ($4). The card is made from 100% recycled paper and made right here in the USA. Ginger and I know just who to send this to.
This box had great items in it for me and Ginger. The happiness I see when Ginger plays with her toys makes me smile. Do you enjoy watching your pets play? Let Ginger and I know what you think.