Barkbox is a monthly subscription box just for dogs. Each box has 4-6 dog products and is customized to the size of your pup, plus it has a cute theme. We selected the large box for our three dogs. Bella is a Rat Terrier, Odie is a Borador (half Border Collie and half Labrador Retriever), and Daisy is an English Shepherd.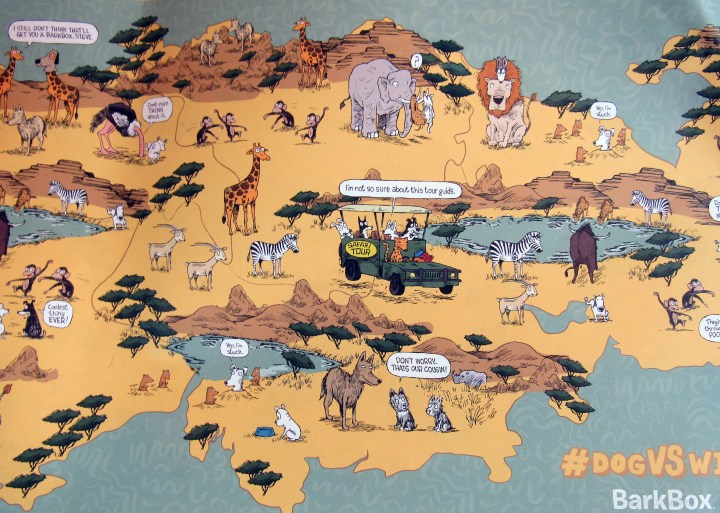 DEAL: You can save $10 on your Barkbox subscription with promo code MS10X1213.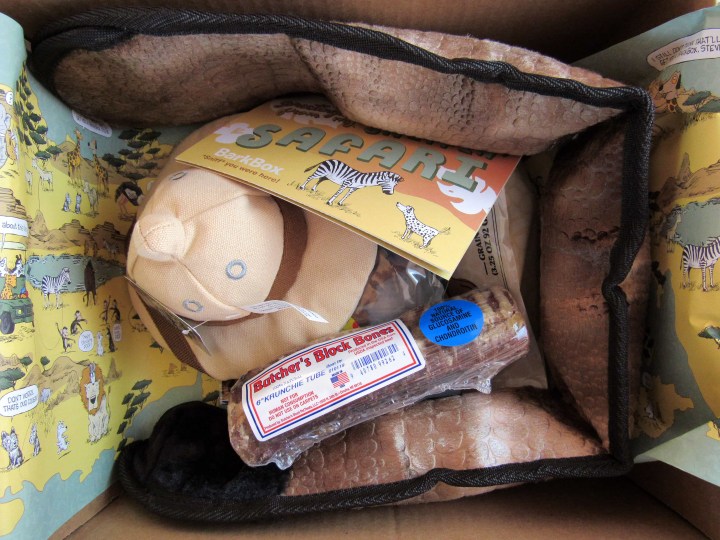 It's time to go on safari. Daisy is excited because she wants to herd and nurture all the baby animals.
Barkbox always has the cutest themes!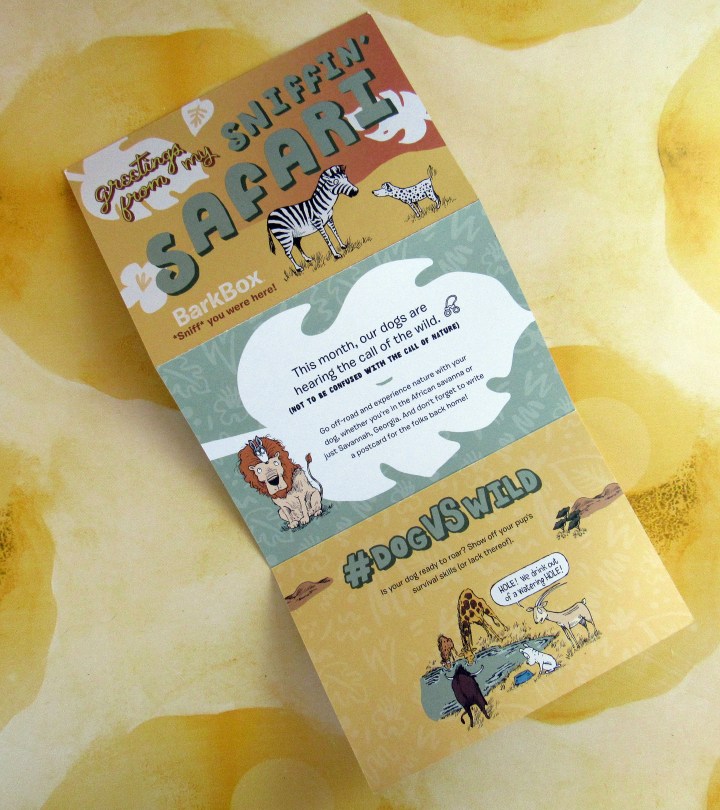 The theme is 'Sniffin'Safari.' There are a couple of adorable babies available for reordering. I wonder if Daisy will receive any babies or will they end up being toys?
Here are the items in the February BarkBox Large Dog Box. Daisy, Odie, and Bella are eager to review the box!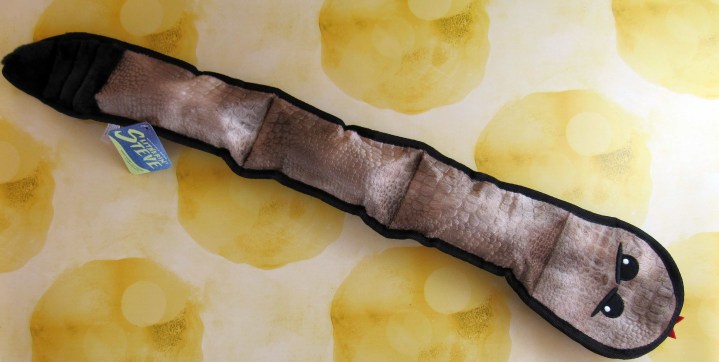 Watch out! It is a Slitherin' Steve the Snake ($12.00). Slitherin' Steve has four fun squeakers and won't hiss at you. The sturdy toy is stuffing-free. Odie loved it as a tug-of-war toy.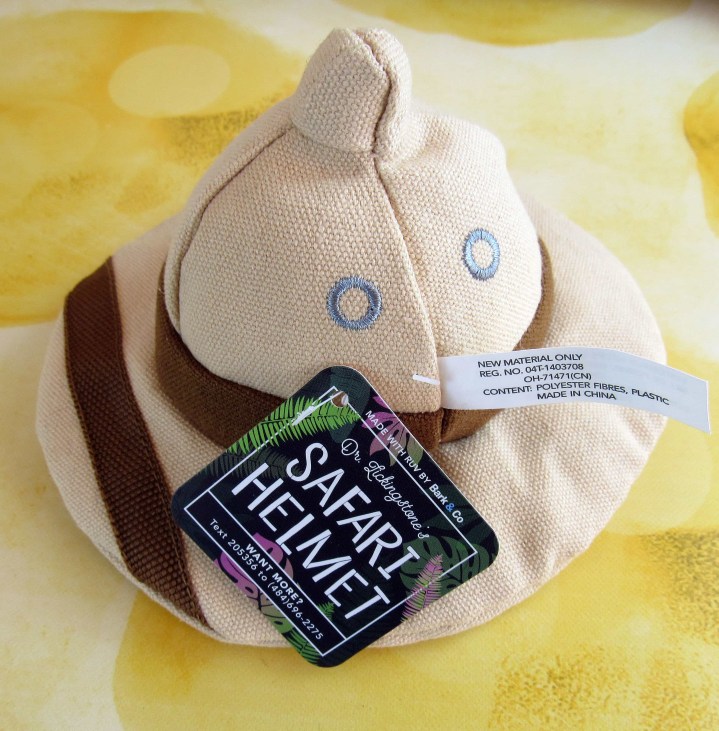 The boys enjoyed tossing the Dr. Lickingstone's Pith Helmet ($10.00) to the doggies. They had fun playing fetch on a warm, winter day. It even squeaks!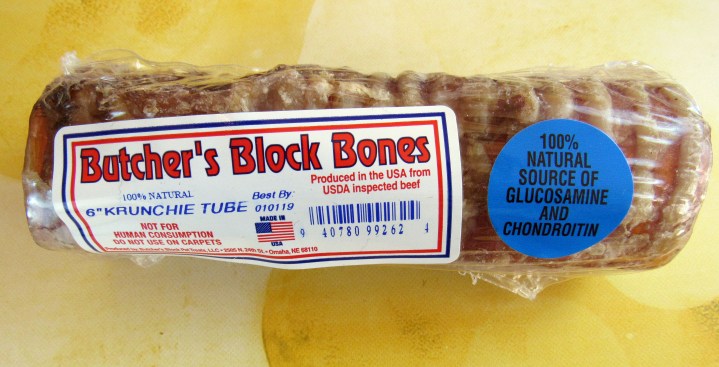 Daisy is one happy doggy that there was a delicious Butcher Block 6″ Krunchie Tube ($3.00) in the box. The bone is slow roasted for three days and is made in the USA from USDA inspected meat. Tracheas are prized treats in our household.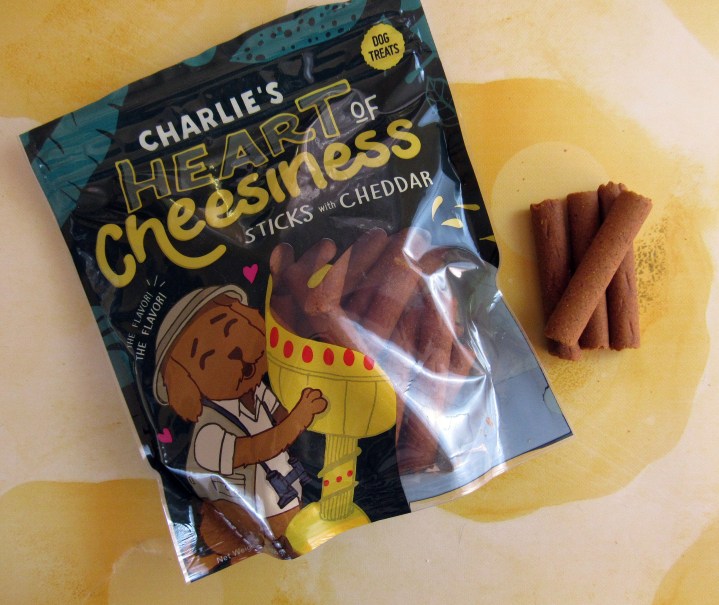 All three pups loved the Charlie's Heart of Cheesiness Sticks with Cheddar ( 5.5 oz, $8.00). They approved that the made in the USA handcrafted treats have cheese as the second ingredient.
Bella and Odie lick their chops over the Nana's Natural Chicken Jerky (3.25 oz, $8.00). USA Chicken is the first ingredient for the made in the USA treat.
Daisy and Odie will be reviewing the Barkbox. I did not take any pictures of the doggies enjoying their treats because it was such a beautiful day outside that I focused on them playing with their toys.
Great job, Daisy! You caught Slitherin' Steve.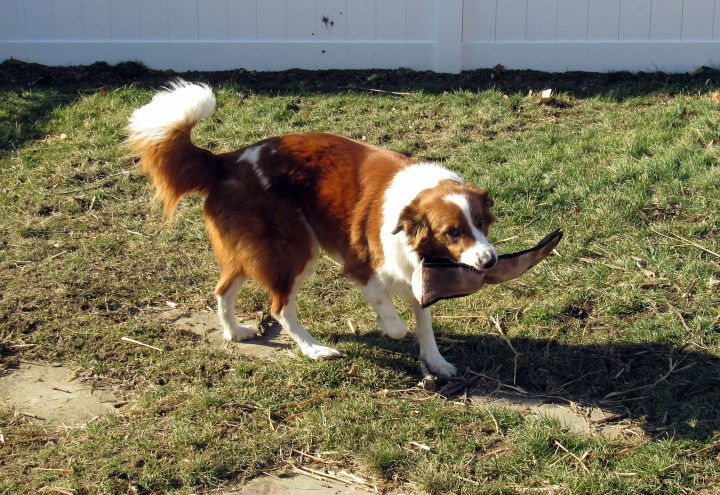 She's such a happy girl that she caught her toy. She loves having jobs and takes reviewing very seriously.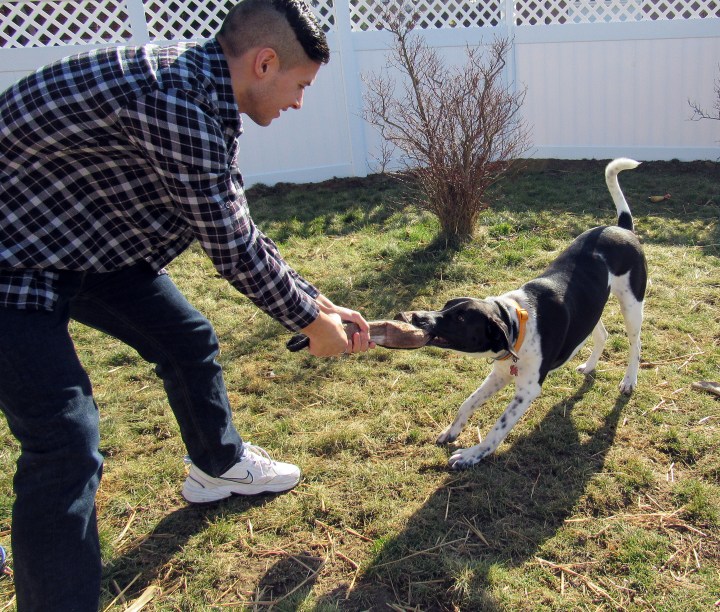 Odie thought it made an excellent tug of war toy.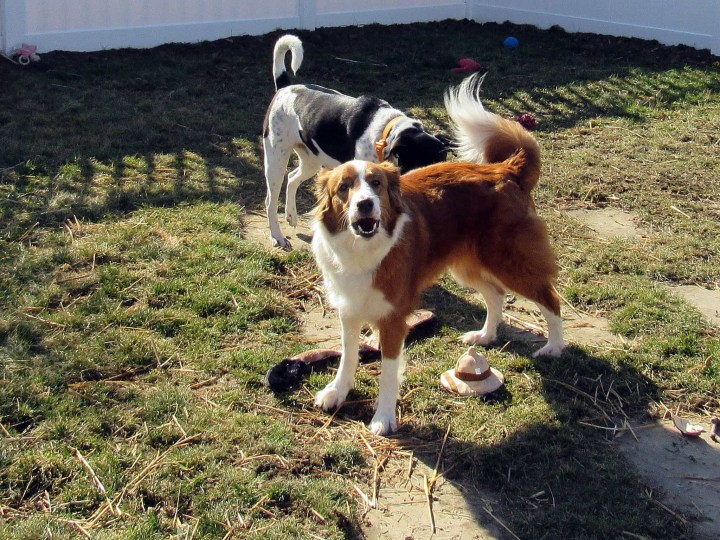 Mom, Odie is stealing my toys! He will rip them to pieces.
They were fascinated by the hat. We were able to toss it like a Frisbee which caught their interest.
Daisy is giving it a bath. She will clean it gently. She never bites hard enough to make a toy squeak.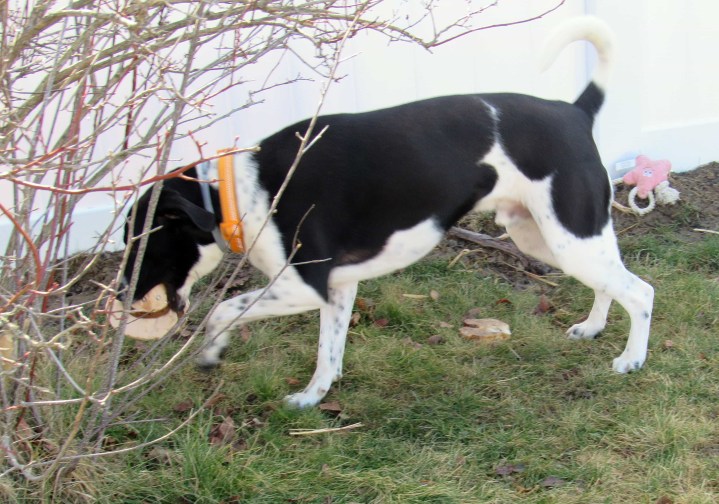 Odie grabbed the hat and is going to hide it behind the blueberry bush!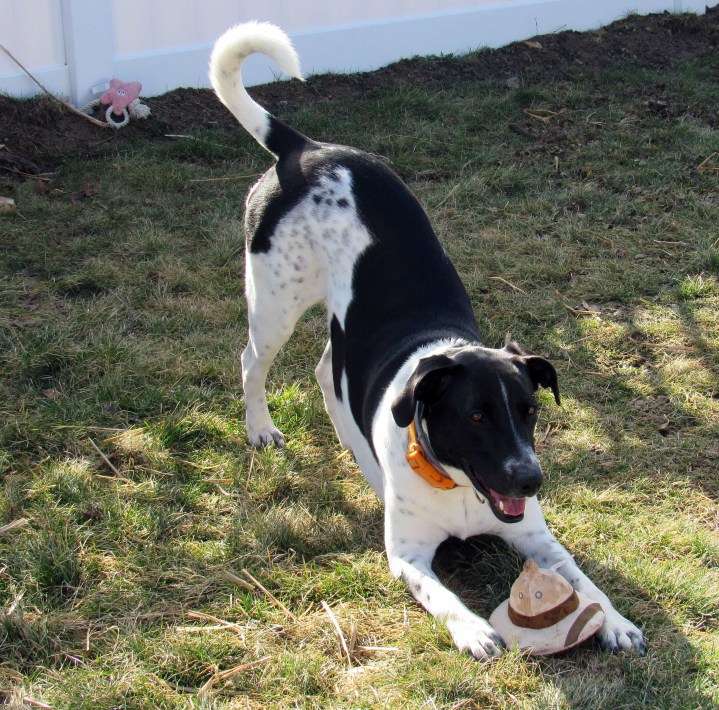 Odie loved the warm winter day and had much fun playing with us all morning. He's one happy doggy!
Bella had no interest in playing with the hat. She was looking for a bone that she buried earlier in the year and wanted Odie to leave her alone. We laid down hay in spots because the ground never froze this winter. My yard is still soaked and is becoming a mud pit.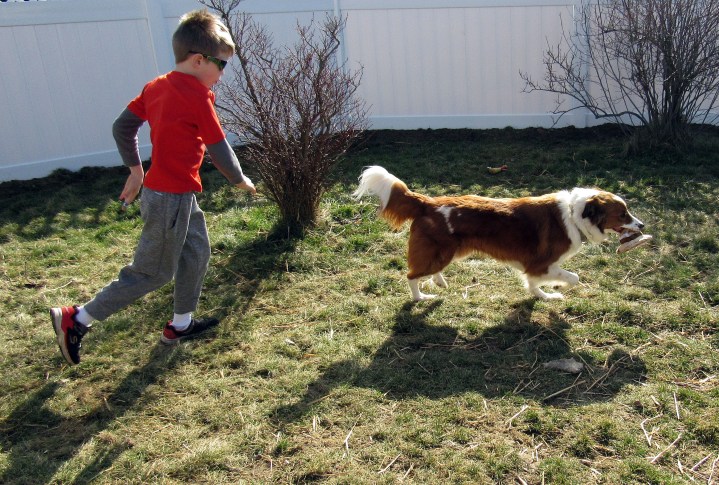 I thought I was done taking pictures when our younger son decided to come out and play. He is chasing Daisy around the yard as she plays keep away with the hat.
I love this picture because they both have awkward poses. Daisy is getting ready to catch the hat which is on its way to her. I can't believe the rhubarb, by her paws, are already poking out of the ground.
Daisy and Odie delighted in playing with the toys from the February Large Dog BarkBox. All three dogs enjoyed their treats. The adorable box has a retail value of $41.00. Check out Brandy's Small Dog Box to see a picture of Lindy's ferocious lion. Barkbox is an excellent choice for doggies and their humans that want fun boxes full of wonderful themed toys and treats.
What do you think of the February Barkbox? Share below!