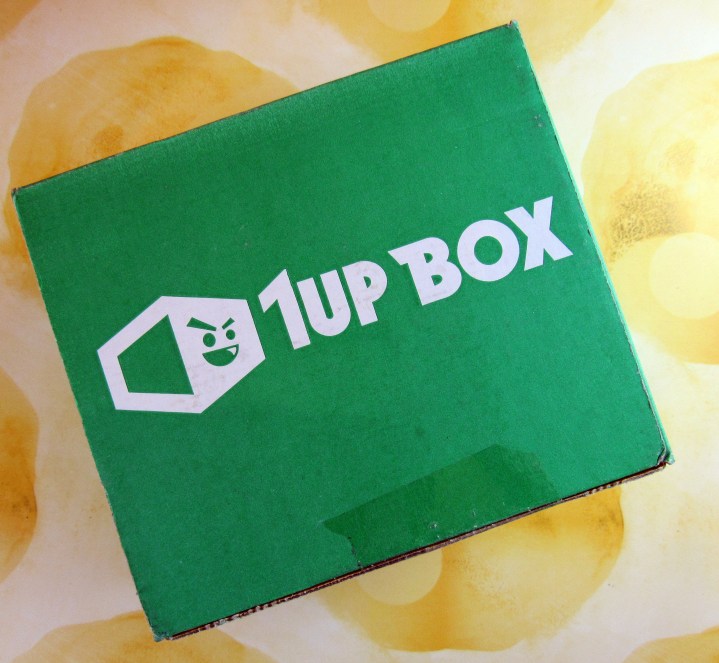 1 Up Box is a geek and gamer subscription box. They describe themselves as offering something remarkable, something creative, and something unique in which all geeks and gamers can fancy. Each month, receive 4-6 items including gear, snacks, toys, art, and just about anything that spells awesome.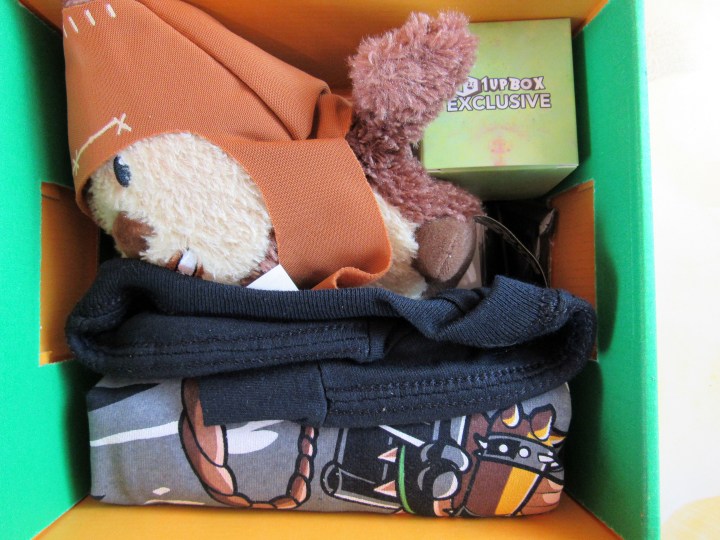 DEAL: Use code AWESOME to save $3 on your first box!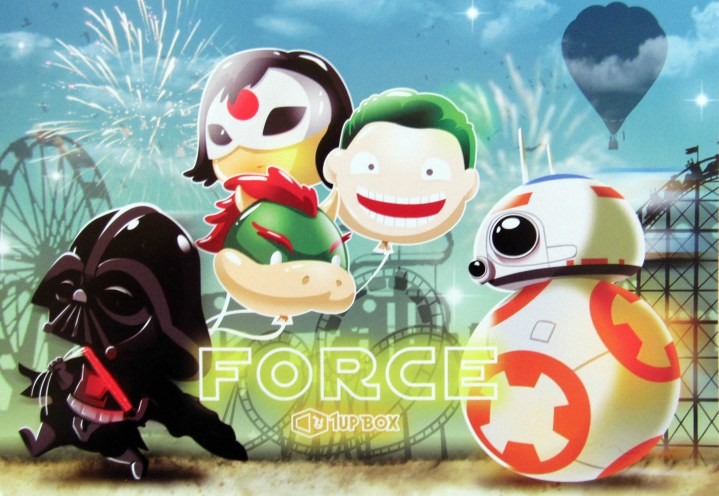 The January theme is Force.
The information card shows the items and variations. It also describes how to enter the epic giveaway!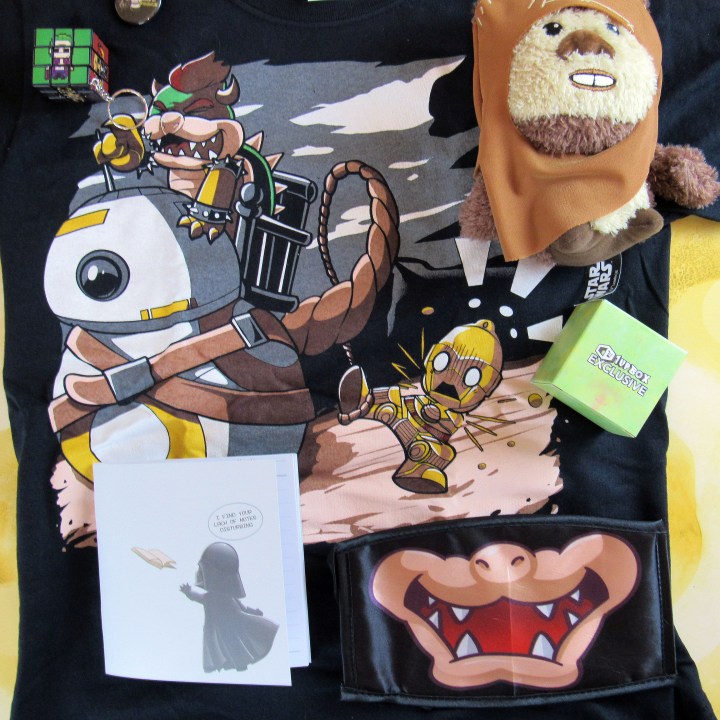 Here are the items in the January 1UP box!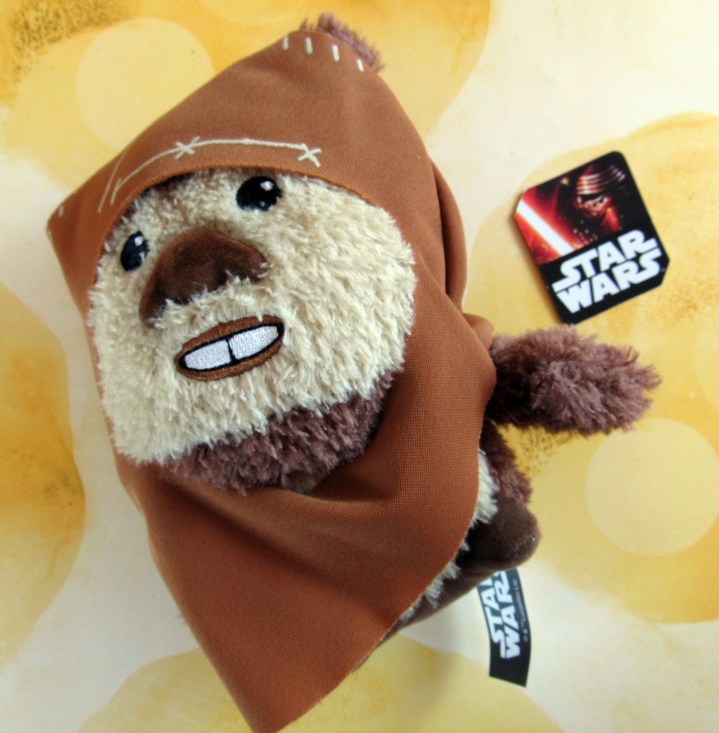 Super-Deformed Star Wars plush – This guy looks normal to me. It turns out Ewoks don't actually have buck teeth.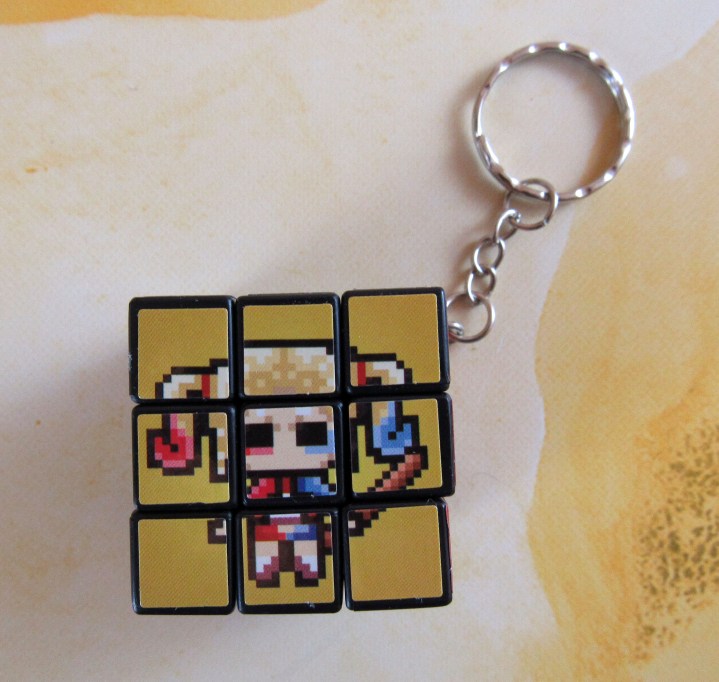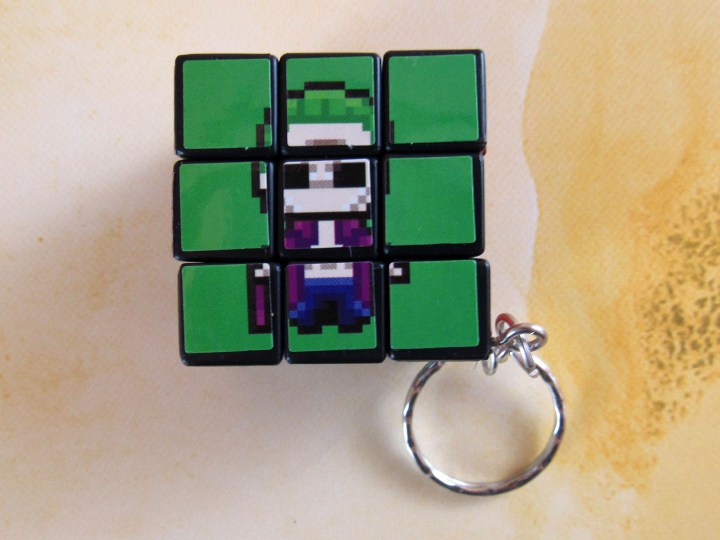 "Bad Guys" Rubix Cube Keychain – It's the Suicide Squad! The Joker, Harley Quinn, El Diablo, Enchantress, Deadshot, and Katana are all on this! I don't plan on messing this up. I had a Rubix Cube once, and I could only solve one side of it 🙁 I love how they're pixelated!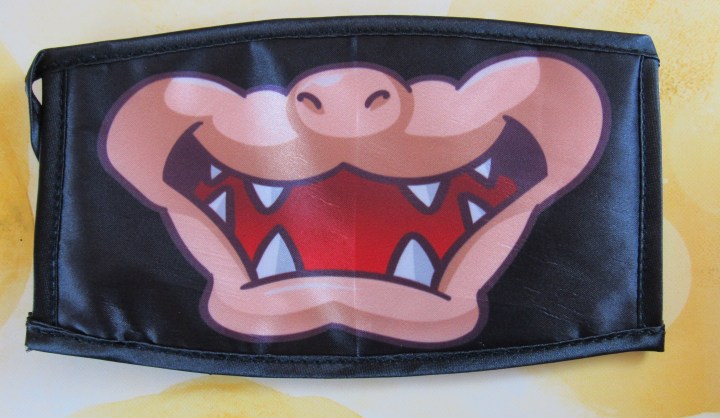 Super Mouth Mask. I thought this was something to put on your eyes to sleep. It turns out, you can use it to look like Bowser! It was a snug on me, and a little loose on J.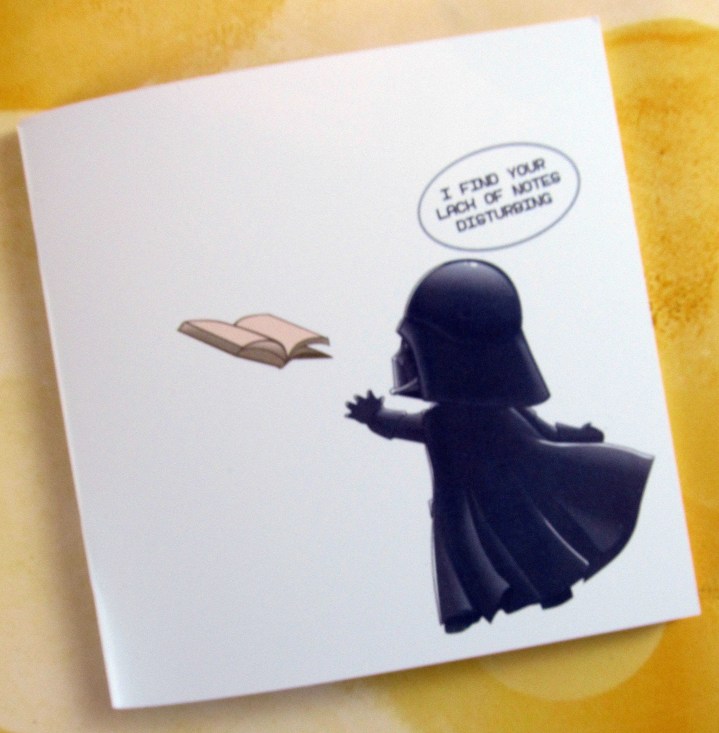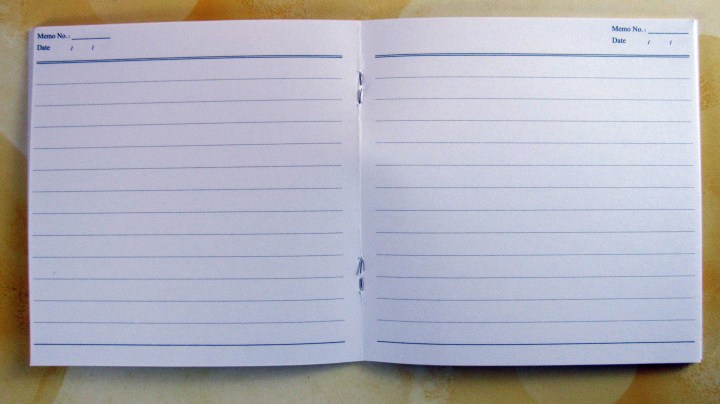 "Lack of Notes" Notepad – This is a small compact notebook. The cover is cute.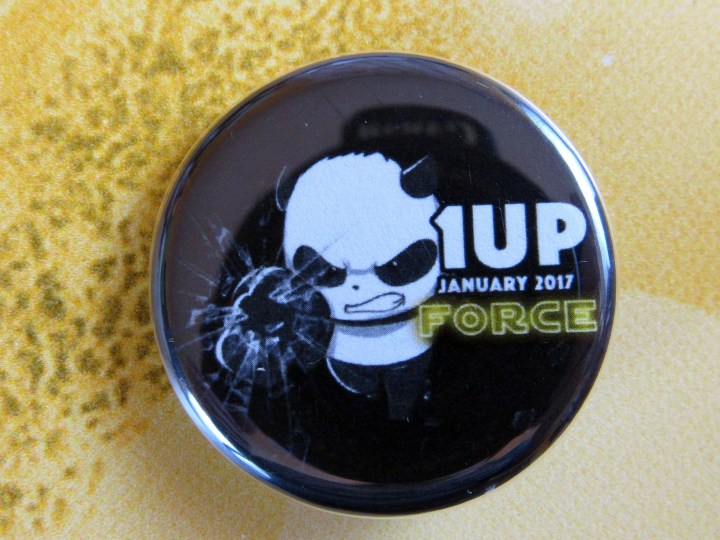 The 1UP panda is *surprise* exerting force on the glass. The word "force" is in Star Wars lettering!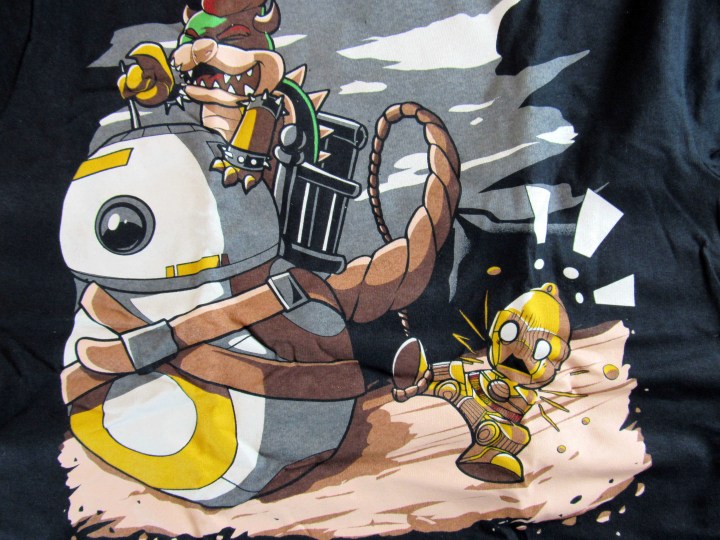 Bowser is taking BB-8 away from C-3PO! I'm not sure why there's a rope on BB-8, or how Bowser got a throne on top of him, but J likes it a lot.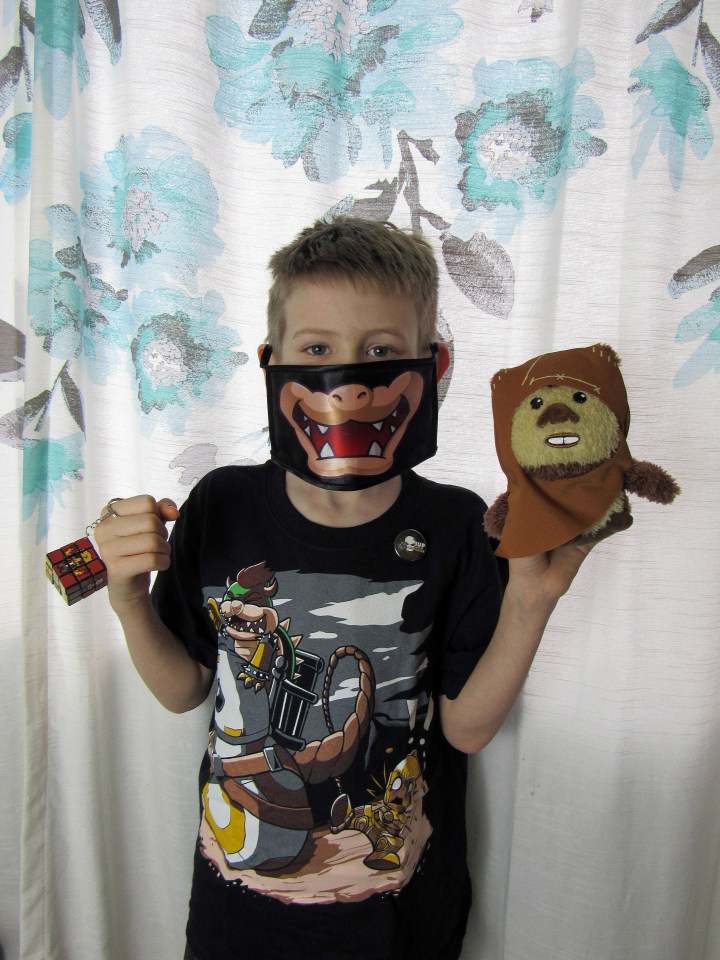 The January box is great! There was something everyone loves in the box. All the items fit the theme too. The Suicide Squad Rubix Cube is definitely one of my favorite items ever! I can't wait to see what comes next month!