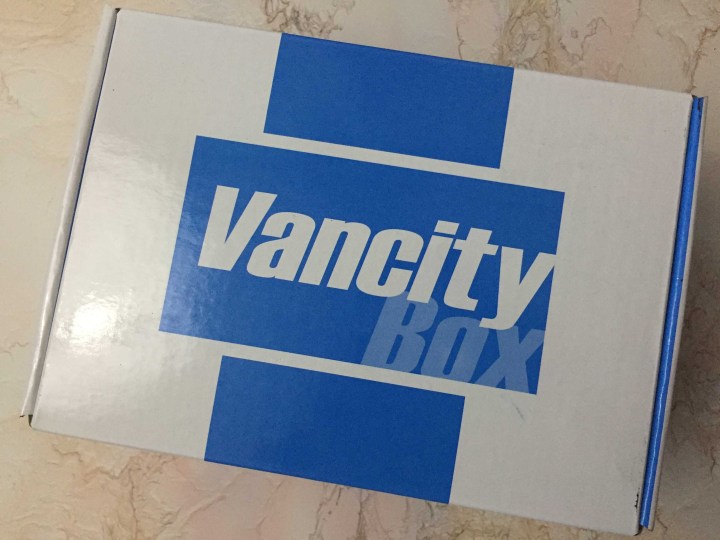 Vancity Box is a subscription box featuring small businesses from Vancouver and the surrounding areas. I live about an hour south of Vancouver, but it's a quick bus ride and SkyTrain trip downtown, so I go there pretty often for the shopping, the food, and just to get out of my sleepy little town. Vancity Box has been growing and tailoring their box based on feedback, and it's definitely working. For a while they were only featuring one company in the box, and last month they switched to the more assorted box they had started out with, much to my delight.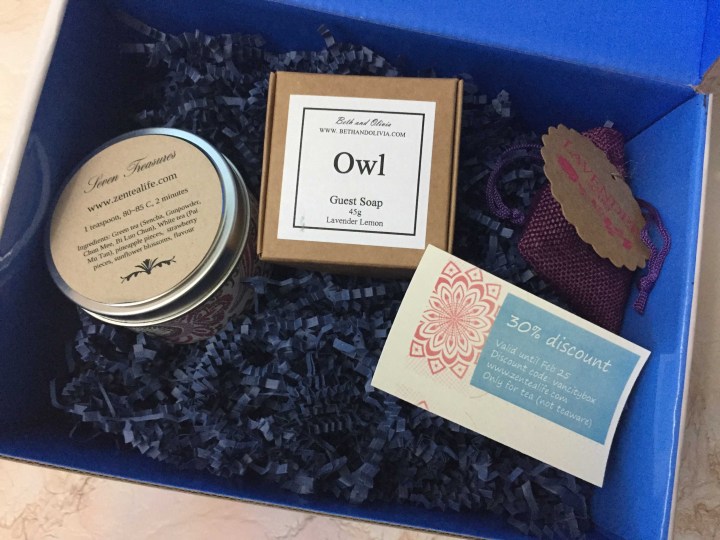 DEAL: Get 15% off your first box. Use coupon code HELLOSUB15.
In previous months, I have had the critique that the packing was insufficient – the items were loosely packed in tissue, and items would shift and wrinkle the tissue for a less than professional unboxing. Vancity Box is listening – this month's box was nestled in paper squiggles and everything was secure. This is so encouraging, to know our feedback is making sense to them and they are making changes.
Vancity Box doesn't send an information sheet or card, so values are always a bit of a sleuthing exercise.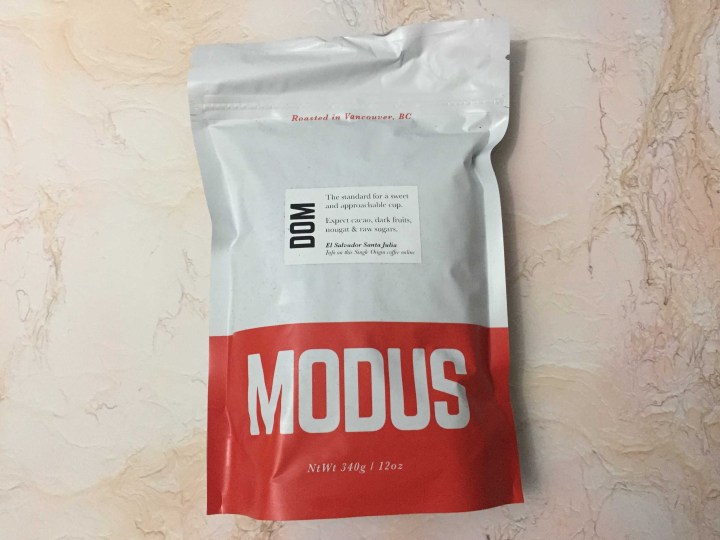 Modus Coffee Beans ($21.50 CAD) I don't drink coffee, but here's the flavor profile for this blend: The Dom keeps with the basics for your approachable cup of coffee. Expect flavors of chocolates, cacao, raw sweetness and dark fruits. Modus Coffee operates out of Vancouver.
Lavender Sachet ($6?) This sachet has no business information printed on the reverse of the tag, so I'm not sure who made this – this is why a product info card would be so helpful!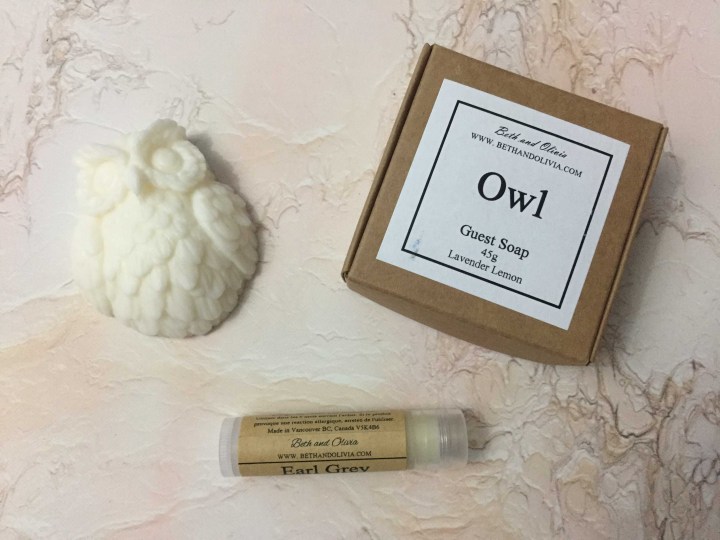 Owl Guest Soap ($9) This owl soap is so cute, but I don't like the scent of lavender so it will make a nice gift.
Earl Grey Lip Balm ($6) I think I received this in another box once upon a time, but I can't remember which! It's a tea-flavoured lip balm that felt smooth and glossy on my lips.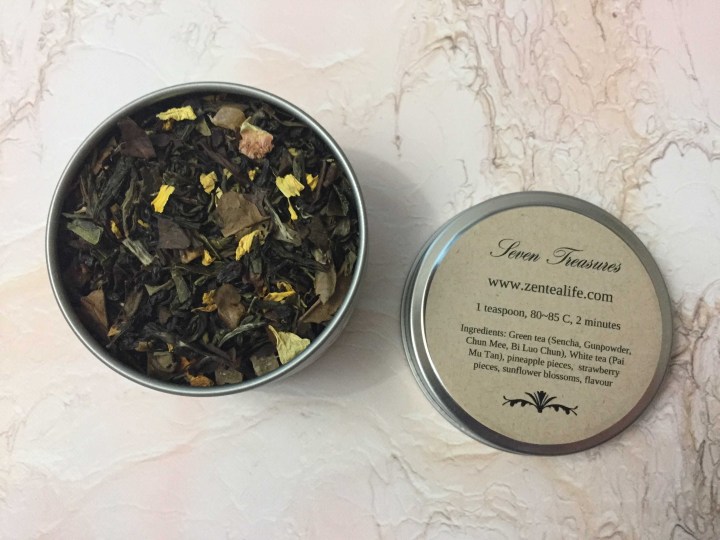 Seven Treasures Looseleaf Tea ($7.50) I am not a huge fan of green tea, but I am loving how this smells. This is a very generous tin and will make a lot of cups of tea!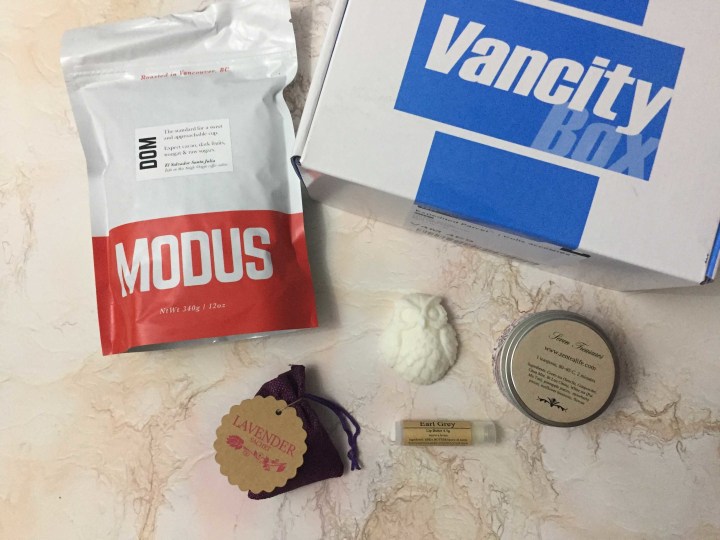 This Vancity Box had a value of around $50 CAD which is great. Vancity Box is really listening to its subscriber base and it's showing. I am excited to see what they come up with for the rest of 2017!