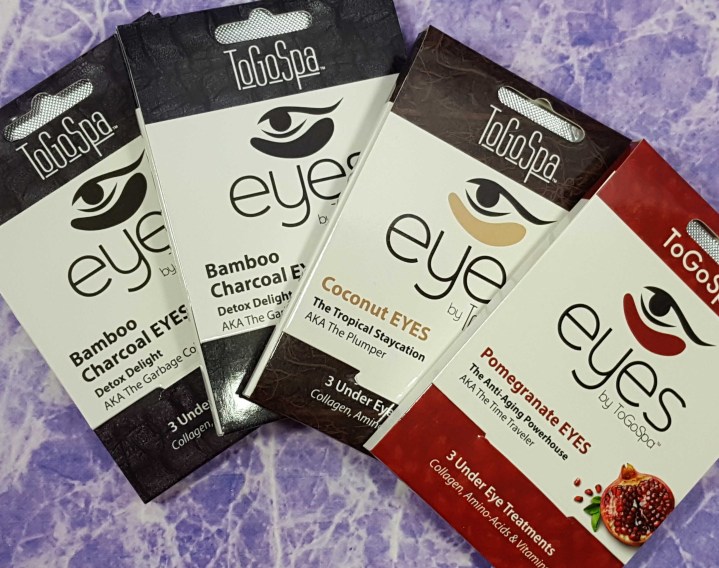 ToGoSpa Society is a monthly replenishment and surprise subscription by ToGoSpa. With ToGoSpa Society, you'll get either 6 ($25), 15 ($40), or 30 pairs ($64) of Eyes by ToGoSpa plus The Benefit, a monthly surprise from ToGoSpa or their selected brand. The Benefit is always valued at $20-$50 and is a high quality spa item.
ToGoSpa ships in a USPS priority mail box so it always gets here really fast. I love that.
ToGoSpa has a smaller Mini Box, which is great for those of us that don't have a chance to use our EYES every day. This is everything in my January Box, which included my 2 packs of monthly EYES and then my 2 packs of benefit EYES.
The Benefit this month is the new Charcoal EYES from TogoSpa($25).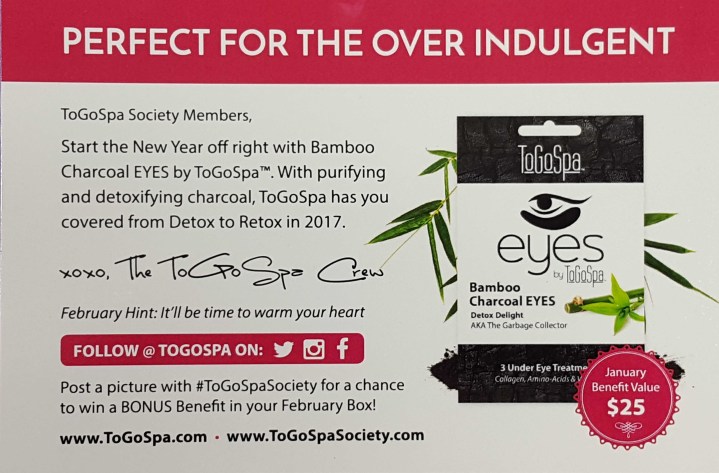 The information card details the Benefit item including its benefits and suggestions for use.
DEAL: Save 15% with coupon code hello15.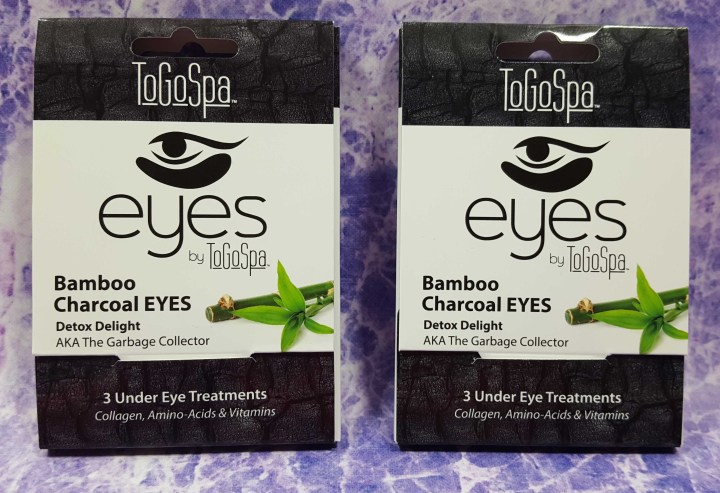 I was very excited to get some charcoal in my box. The bamboo charcoal eyes will not only de-puff my eyes and fight off my dark circles but they will also draw out impurities and toxins in the skin making them perfect for a little pampering.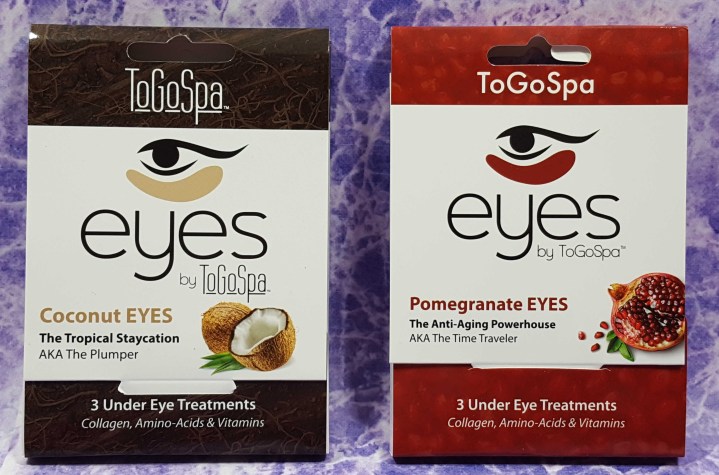 I received 2 different types of Eyes by ToGoSpa: one pack each of Coconut and Pomegranate.
These are super hydrating and are activated by your body temp! EYES are collagen gel pads with Hyaluronic Acid, Vitamins C & E, and nutrients and as always they have No Parabens and no Dyes! Each different type has a different composition to provide different benefits. Coconut is super hyrdrating and with a bit of aroma they transport you to your own tropical getaway and Pomegranate has the anti-aging Resveratrol which really makes noone wonder why they call it the Time Traveler.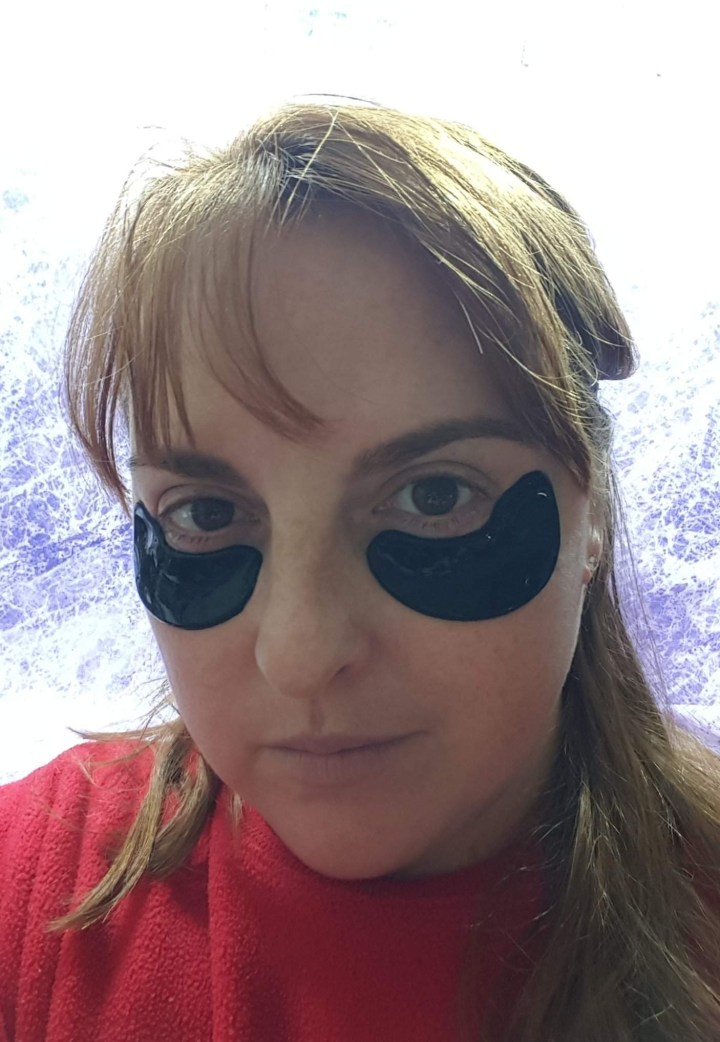 We are having a snow day here today so I NEEDED a bit of relaxing and decided to try out my new bamboo charcoal EYES. I put them on while my boys were outside and when they came in they were flipping out. They thought I looked so crazy but I felt great and they worked wonders on me today. Since I expect my children home for the next couple of days I'm going to be using lots of my eyes.
I love using all of my ToGoSpa eyes each month and the refreshing feeling they give me. I'm already a big fan of using charcoal products on my face and I couldn't wait to give my new eyes a try and they lived up to the hype. I'm really going to put all of mine this month to great use coming up. I'm going to need them with all the home time we'll be having.
The hint for February is It'll be time to warm your heart. I have no idea what they will be sending as the benefit but I can't wait to check it out and see what goodies are to come.