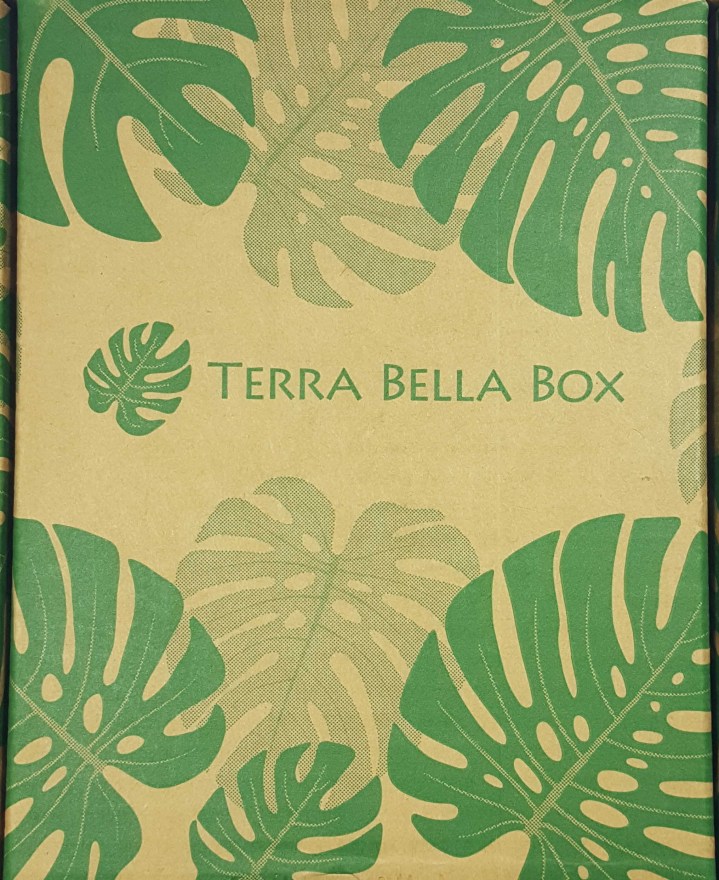 Terra Bella is a monthly subscription box of natural, artisan products for your bath and beauty routine. Each box has 3-4 products and free shipping in the U.S. From the first look of the box I get the earthy feeling and then I'm ready to dig right in.
The products are handmade, animal cruelty-free, and made in small batches by small businesses from ethically sourced ingredients. Products can include cleansers, moisturizers, masks, exfoliators, hand and nail products, hair products, bath products and such. Terra Bella was created by Kate Gray. Her goal is to fill your cabinets with every beauty product that you might need. And with that in mind, each month is filled with a wide variation of useful products.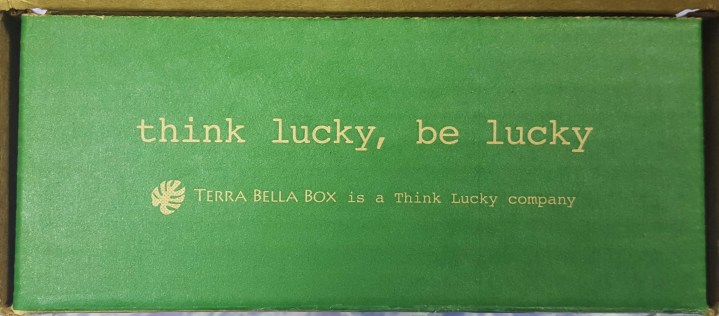 DEAL: Save 5% on your subscription! Use coupon code FALLBONUS.
First look into my box and all the goodies are wrapped in nice green tissue paper with an info card on top.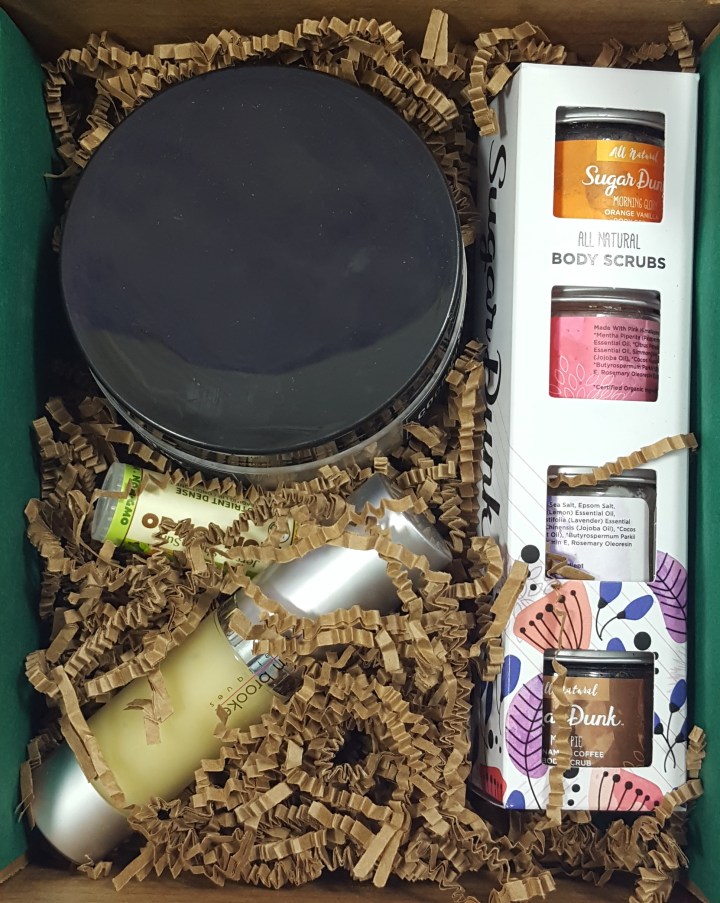 When you fold open the tissue all of the items in the box are nestled nicely in tons of brown squiggles. The green and brown coloring really flows with the natural theme of this box.
Everything in my January box. The Terra Bella Box is $32.95 a month, auto renewing. The Make Up Edit box (which is at least 3 make up only products) is $29.95. You can switch between Terra Bella or the Make Up Edit each month.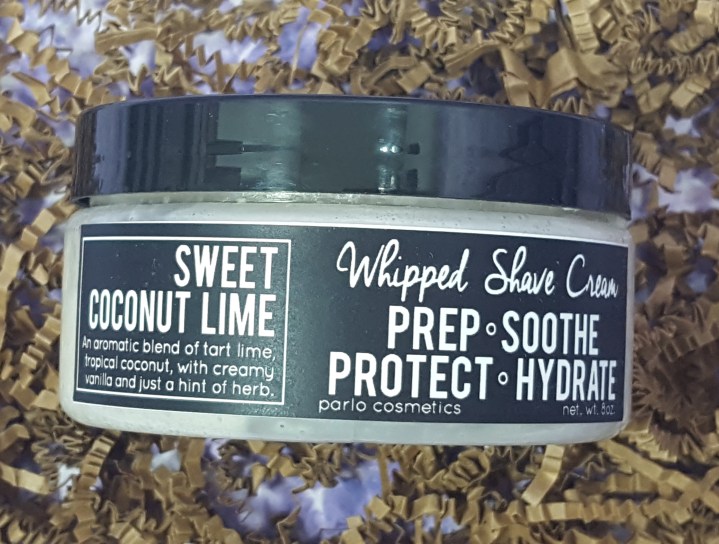 Parlo Cosmetics Sweet Coconut Lime Whipped Shave Cream ($10 for 8oz) – So I'll admit it I have a bit of winter fur going on and this looks fun and intriguing. I'm all for using a shave gel but normally it is out of a can. With this, you just scoop it out and lather it on to prep your skin for the closest shave possible. I'm going to keep this for a morning when I'm not rushing to get the kids out of the house.

Lauren Brooke Cosmetiques Organic Intensive Skin Therapie ($11.50) – Yes, yes, yes, this is great so far. My feet have been so dry and cracked and I immediately slathered this on and then covered in socks to sleep and my feet already feel better.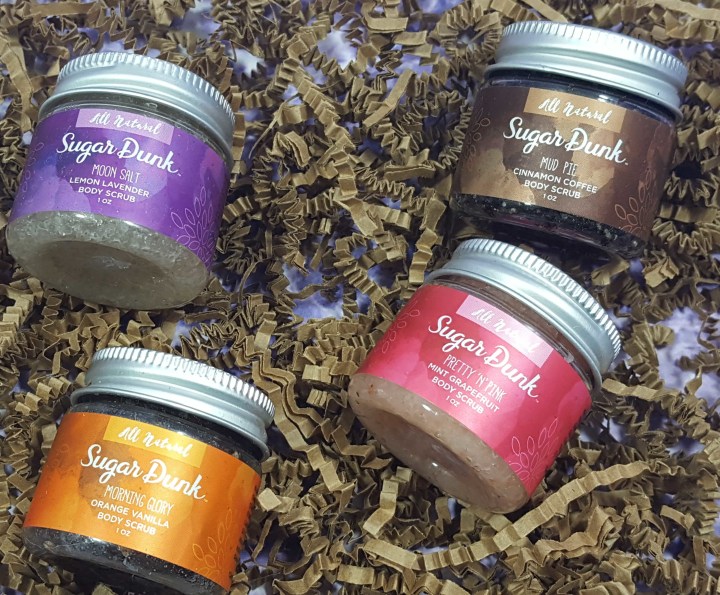 Sugar Dunk minidunk sampler ($25.00) – I stashed these in my shower already and can't wait to give them a try. There are two sugar and two salt scrubs to try in different scents. The names are amazing with Moon Salt, Mud Pie, Morning Glory, and Pretty N' Pink. They are going to be perfect to help pamper my dry winter skin.
Jersey Shore Sun Mongongo Organic Lip Conditioner ($15.00) – I have used this before and it is a favorite of mine. Along with my dry winter skin my lips get so chapped and this is smoothing and hydrating and it smells fantastic.
Another great month for  Terra Bella Box. I can't wait to take some great smelling showers and try my new products.  With the weather being so up and down here my skin is really taking a hit and is so dry and just not great. The products this month are really perfect for the winter blues and will work wonders on keeping my skin in perfect shape until spring gets here.
Which product was your favorite in this month's Terra Bella Box?