Tennis Trunk is a monthly subscription box that sends tennis balls and other essentials for the tennis enthusiast. Developed by tennis players for tennis players, this box equips you with all of the gear you'll need to skip last minute store runs and head out to the courts instead!
They have multiple plans available, so you can choose what will work best for you and your game. While you can choose a plan that sends out 3, 6 or 9 cans of tennis balls each month, you can also choose either a men's or women's box containing balls and other gear. My husband chose the men's box containing balls and other gear.
DEAL: You can use code HELLOSUB to save $5 on your first month!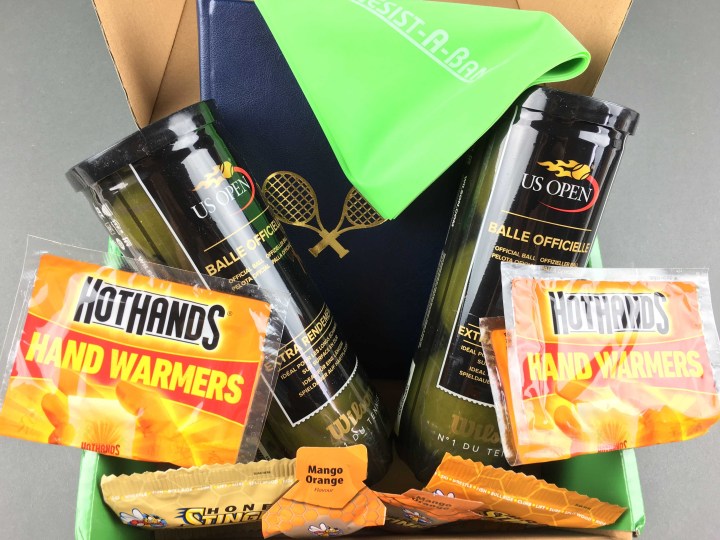 Before his first box arrived, my husband told me what he really could use were balls, a towel, strings and grip tape. Since then, though, he has come to appreciate everything that Tennis Trunk has sent him. When I told him that he got a new Tennis Trunk in the mail, he swooned. He couldn't wait to see what was inside! Needless to say, he was thrilled with what he saw: two packages of balls, a resistance band, tennis journal, hand warmers and an assortment of snacks and energy gels.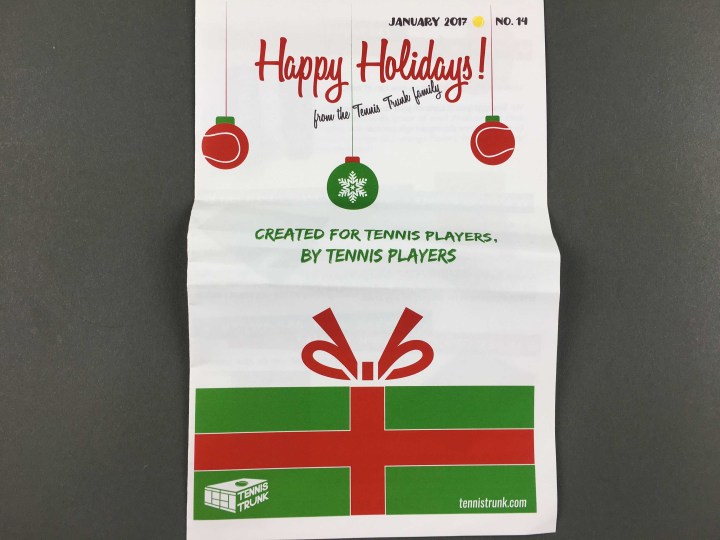 Tennis Trunk was created by and for tennis players, and it really shows. Each month, they include a number of different "I never knew it existed, but now that I do, I can't live without it" products.
The box included helpful information about each of the included products.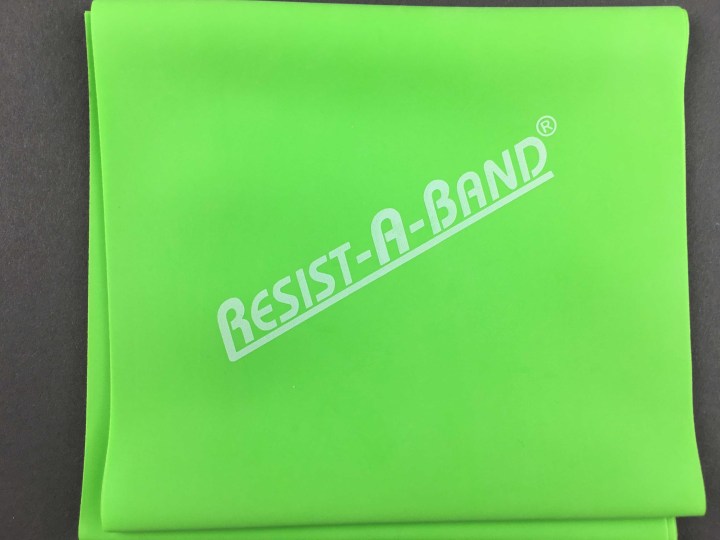 My husband was very excited to receive this Green Latex Heavy Resistance Resist-A-Band ($10.16). He watched my strength improve as I used resist-a-bands when I was in physical therapy, and he's excited to get his own to help him develop his own strength to improve his game.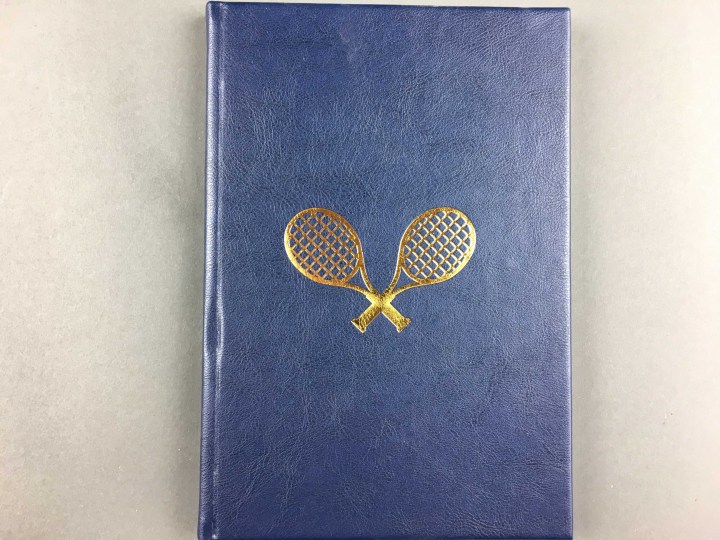 This Wagner And Company Tennis Journal ($20) is pretty cool. It's 8.5″ x 6″ x 0.5″. It's hard bound in a blue leather cover with gold embossed tennis rackets on top.
Inside, there's a template on each of 80 pages that you can use to record the outcome of your matches along with any other notes you'd like to make.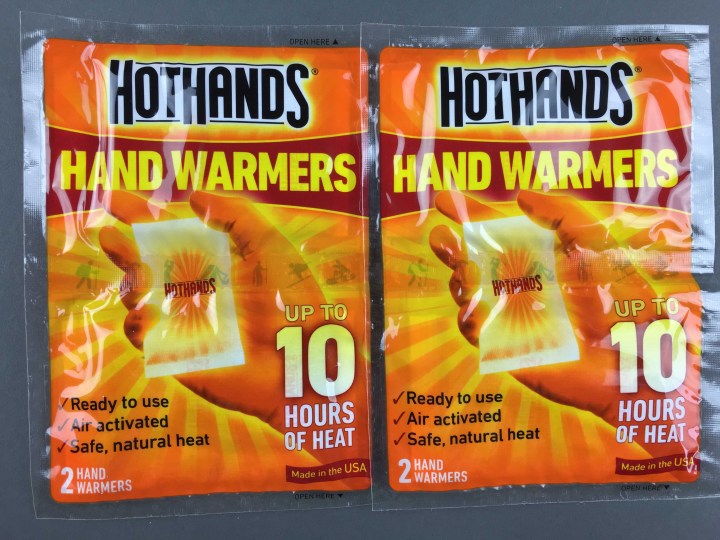 Ten minutes before his Tennis Trunk came in the mail this month, my husband told me he was going to try to reschedule a tennis match because the temperature outside was going to be below freezing when he was supposed to play. When Tennis Trunk arrived, my husband was thrilled to see these! Although his opponent ultimately agreed to reschedule the match, my husband is going to hang onto these so that he'll be able to play in relative comfort the next time temperatures fall in central Texas. Hot Hands' Hand Warmers ($2.73 based on the cost of 8 pairs) are single use air activated hand warmers that provide up to 10 hours of heat. They take 10-20 minutes to reach their optimal temperature and are made from all natural products like iron, water, salt, activated charcoal and vermiculite.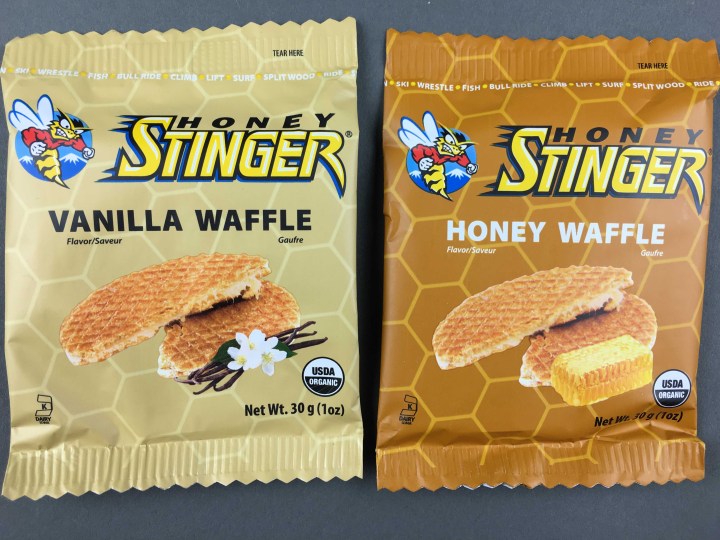 Honey Stinger's Organic Waffle Snacks ($2.78) are delicious. In each, honey is sandwiched between two thin waffles. The vanilla snacks contain vanilla-infused honey.
Honey Stinger's Mango Orange Organic Energy Gel ($2.78) is a honey-based energy gel that contains caffeine. It's certified gluten-free.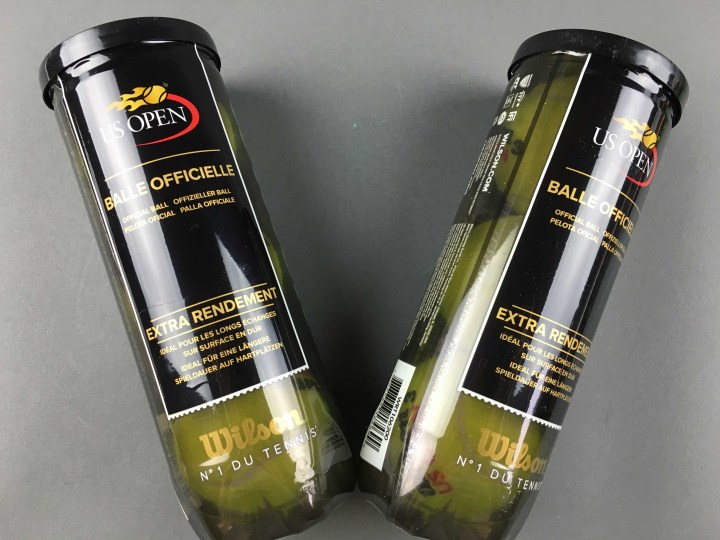 My husband was thrilled to receive these Wilson US Open Tennis Balls ($7.50 based on the cost of 24 cans)! In the leagues he's playing in right now, he's responsible for his own balls. Thanks to Tennis Trunk, though, he no longer has to make repeated runs to Dick's for more. That's a win for him and a win for our family as a whole! These balls are made for Hard Court players. Produced with premium high-grade wool, they offer superior playability, consistency, and durability.
My husband loved this box! He loves that the value exceeded the cost of the box, all while saving him precious time now that he no longer needs to keep running back and forth to the store. He also loved that this box introduced him to some really useful products that he didn't even know existed. He can't wait to see what they send out next month!
What do you think about this month's Tennis Trunk?