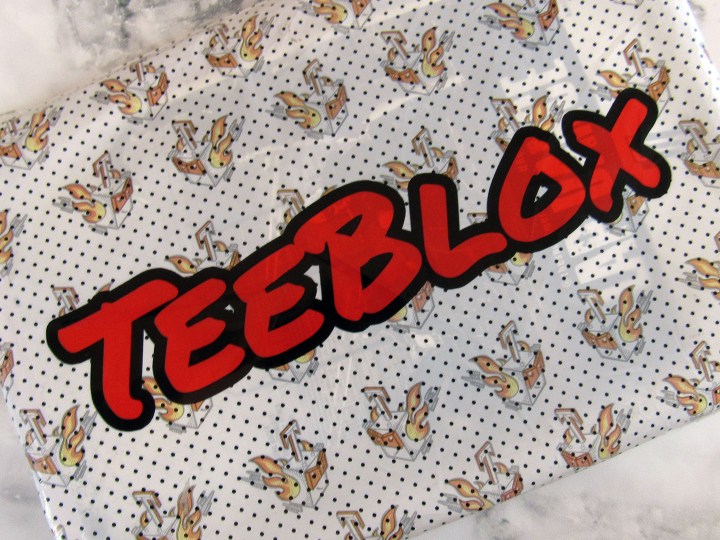 TeeBlox is a pretty neat monthly t-shirt subscription box for a low price! Every month you'll receive a 100% authentic licensed shirt, plus 2 items from the collectible categories of posters, comic books, stickers, and decals. You'll choose a style when you sign up – Disney, Marvel, DC Comics, cartoons, games, movies & tv shows, beers & liquors, or "hot meex" (a mix of everything). Then you'll choose your size – Small to 2XL for all categories except for Disney. Disney sizes are Junior Small-XL – and check out for $12.99 monthly plus $2.50 shipping.
TeeBlox recently introduced new categories of licensed shirts they are offering for their subscription. Check out the t-shirt in Brandy's November Review and the shirts in the Teeblox Bloggers Mega Review.
DEAL: Save 15% on your first month with coupon code HELLOSUBSCRIPTION.
Here are the items in the January Teeblox Marvel Edition. FYI – You may want to pull out possible objectionable material if you are ordering TeeBlox for the under 18 crowd. Sometimes there's a weird poster, etc.
A Punisher pin! The Punisher is a Marvel Anti-Hero whose skull is his trademark symbol. I'll be adding this to my collection because he's too adult for J (age 8). It's a great extra.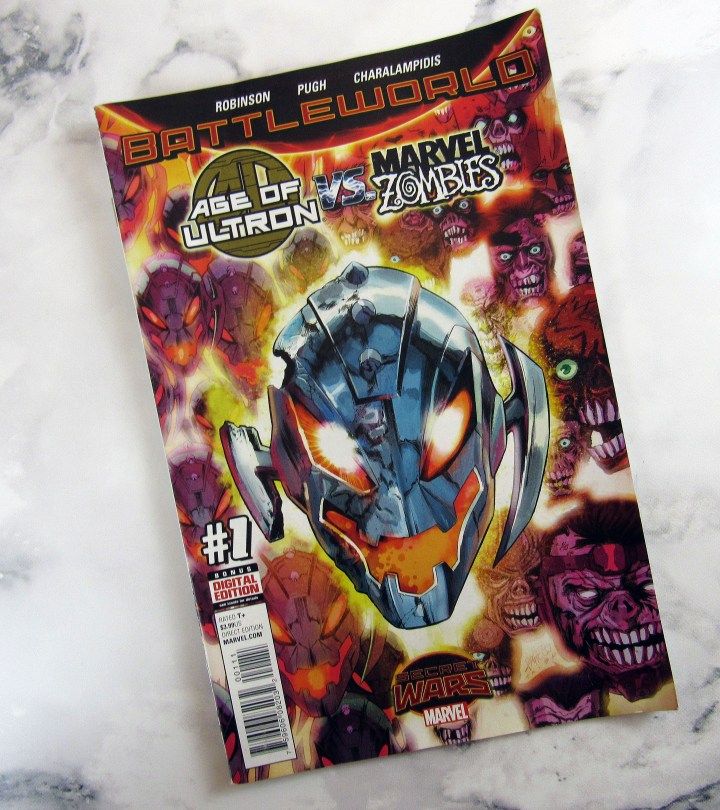 Age of Ultron vs. Marvel Zombies No.1 – We received a comic that recently came out! Most of the time we get comics from 10-20 years ago, which is cool, but it's awesome to see one from last year! The Ultron robots are fighting the zombies, and all the regular heroes are watching it play out. The comic came as an extra item.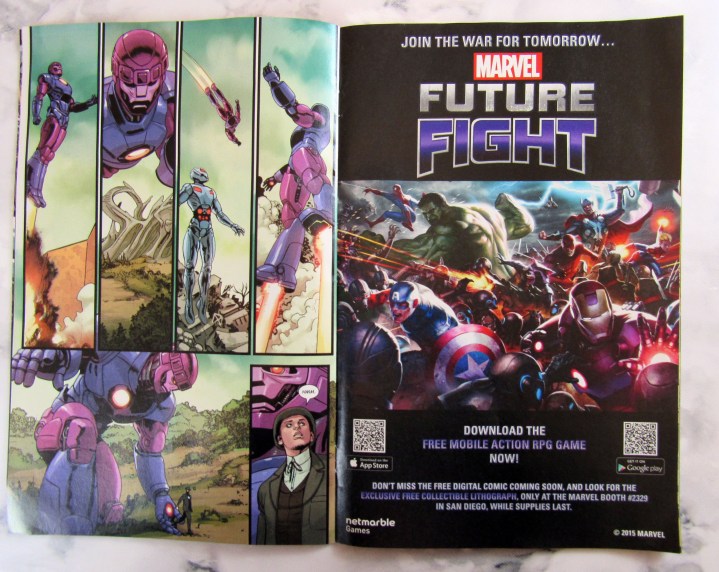 I haven't heard of Marvel Future Fight, but I thought it was cool that all the heroes shown are part of the Marvel Cinematic Universe! Rocket Racoon, Daredevil, Thor, Hulk, Iron Man, Captain America, Captain Marvel, and Spider-Man!
Deadpool! I've never seen this look on Deadpool before. Maybe he's trying to figure out when his next movie is going to start filming! The shirt is very soft, and it was a perfect fit.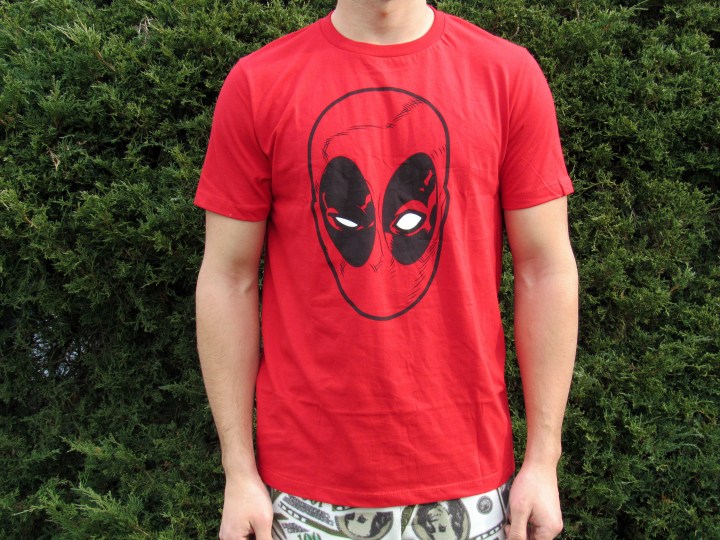 This was a fantastic Teeblox. Every item was from Marvel! I love getting a new Marvel t-shirt every month. The comic and pin were great extras. It's a great choice for a teenage Marvel fan. If you're a huge Marvel fan, don't forget to check out all the best subscription boxes for MARVEL fans!
Did you receive a January TeeBlox? What genre? Share below!