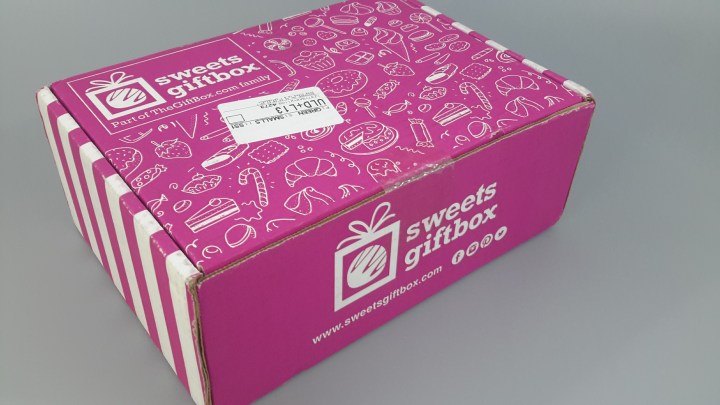 Sweets Gift Box delivers sweet treats right to your door each month for $25 a month! They describe themselves as "the ultimate sweet tooth experience to satisfy your every craving." It's also cool that you don't have to commit to a number of months up front. Buy this month, cancel the next, and then buy again — basically, you can stop and start your subscription whenever you want.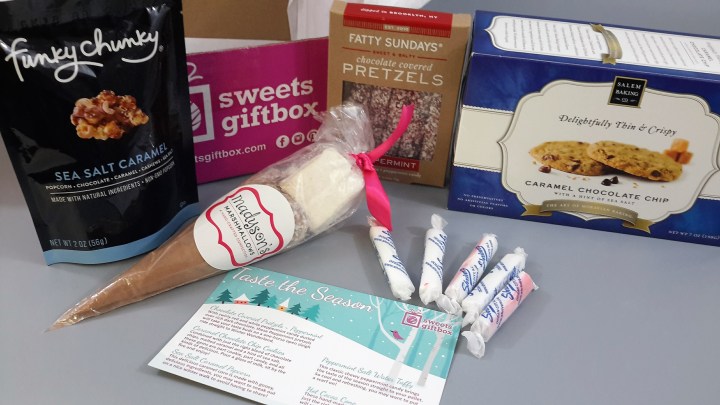 The cool thing about this box is that it isn't looking to just satisfy your chocolate or your chewy or your crunchy candy cravings, this box runs the gamut of sweet treat temptations. An information card is also included to tell you more about the goodies you are about to unwrap!
DEAL:  Get 50% off your first month! Use coupon code HELLOSUB50.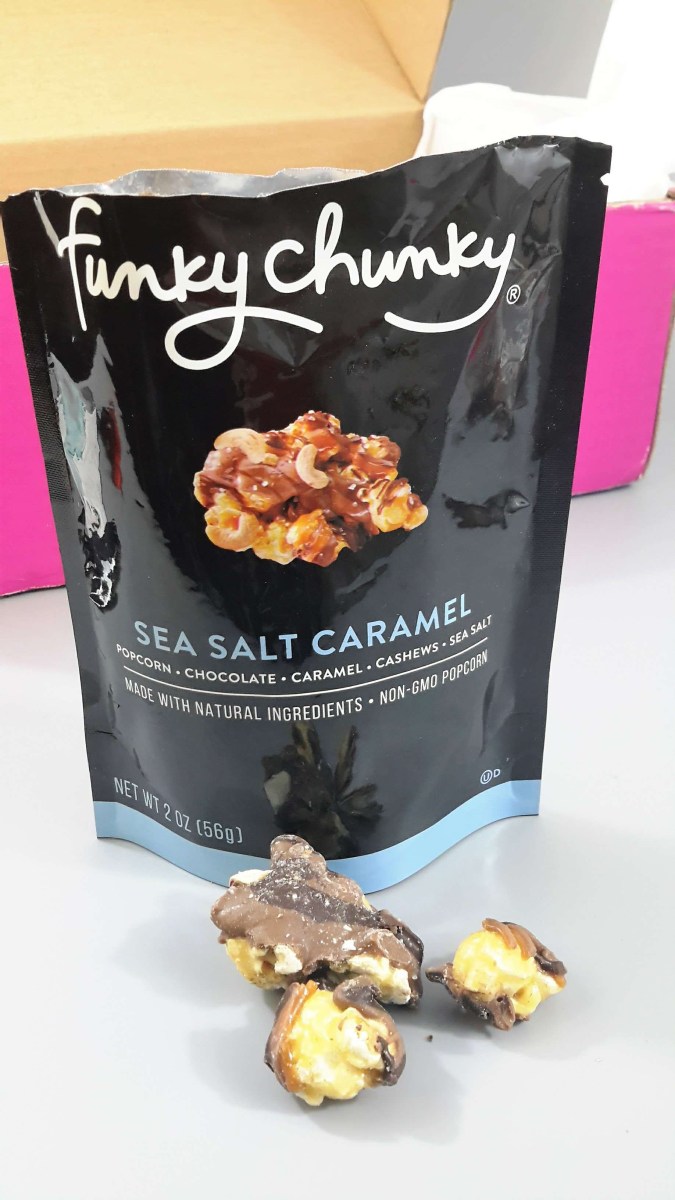 The Funky Chunky Sea Salt Caramel Popcorn was the first thing I dove into the day it arrived. I must admit, it didn't see another day… the caramel, chocolate-coated, cashew-sprinkled popcorn goodness had just the right amount of sea salt to give the sweet flavors a nice salty kick to boot.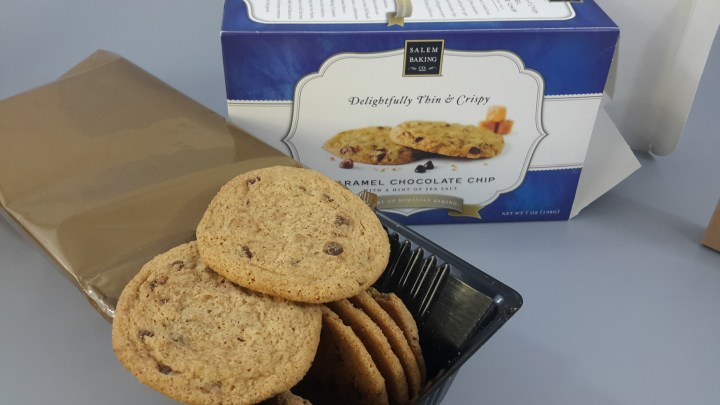 The Salem Baking cookies that came in the box were of the crispy caramel chocolate chip variety. I generally prefer a thick & chunky cookie, so I thought these were just okay, but my coworkers certainly enjoyed making them disappear!
The Fatty Sundays Chocolate-Covered Pretzels were my favorite treat in this box. The peppermint flavor on the outside, meeting the dark chocolate and finishing with a crispy pretzel crunch made for a lovely sweet & salty treat.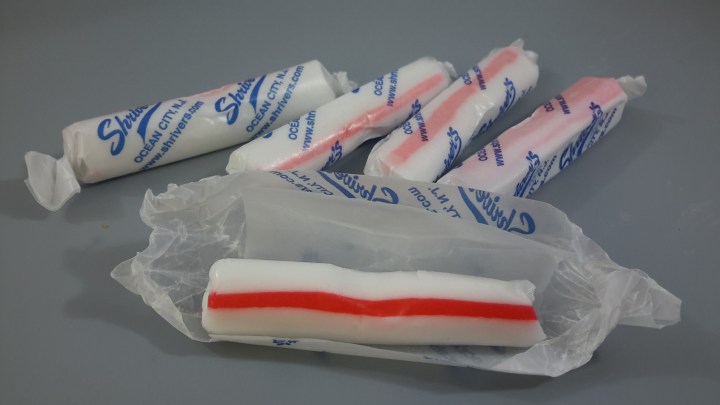 And if the peppermint on the pretzel wasn't enough, this Peppermint-Flavored Taffy from New Jersey was also included! Very seasonally appropriate and soft and chewy to enjoy.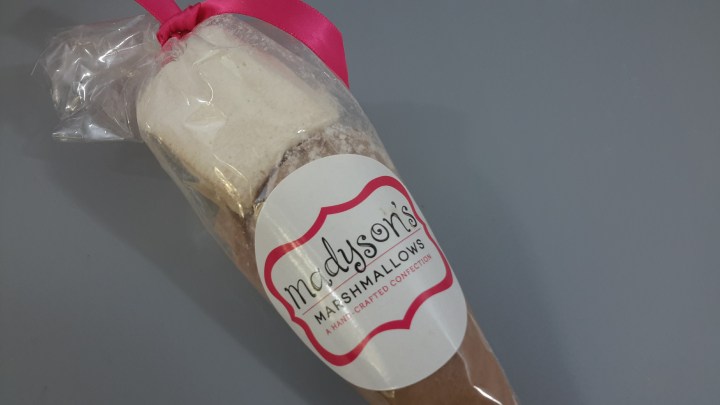 Finally, rounding out this Sweets Gift box was this chocolaty deliciousness from Madyson's Marshmallows that you can enjoy in liquid form! I warned you, they aim to please all the sweet treat angles. This hand-poured cocoa mix also has a large fluffy marshmallow on top! As you know,  no cocoa cup is complete without marshmallows.
This box could be great for you, a gift for a friend, or as a care package for someone away at college. It's not knick-knacks that will get in the way, it's more like quick snacks that will bring a smile to your face.
Visit Sweets Gift Box to subscribe or find out more!