Something Snacks is a monthly subscription box that brings you snacks that are something new, adventurous and something familiar – for only $13 per month. There's always at least 1 salty, sweet, international, and healthy conscious snack in every box of Something Snacks.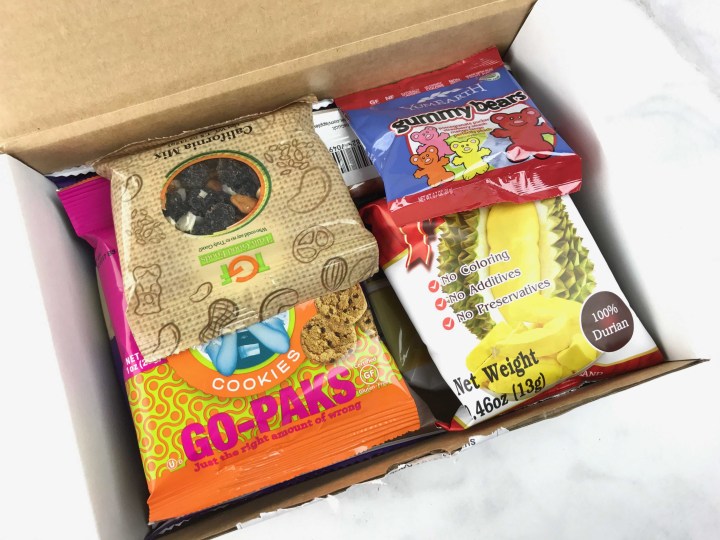 The box is filled with snacks after snacks!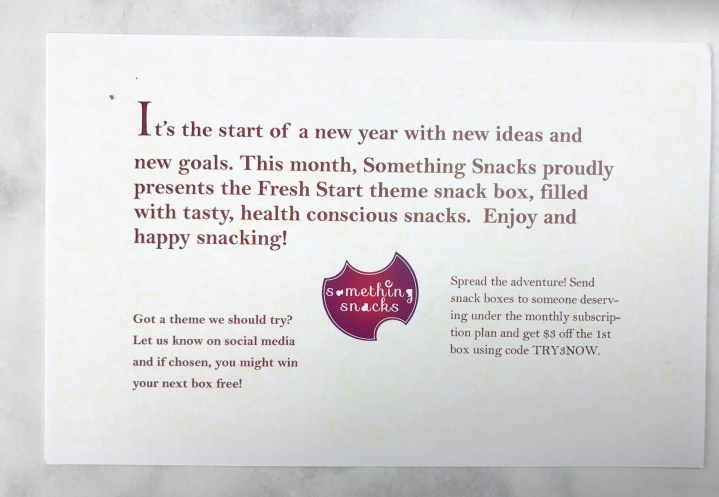 DEAL: Get $3 off your first box! Use coupon code TRY3NOW.
The information card gives you a list of all the goodies, plus a short description of each item.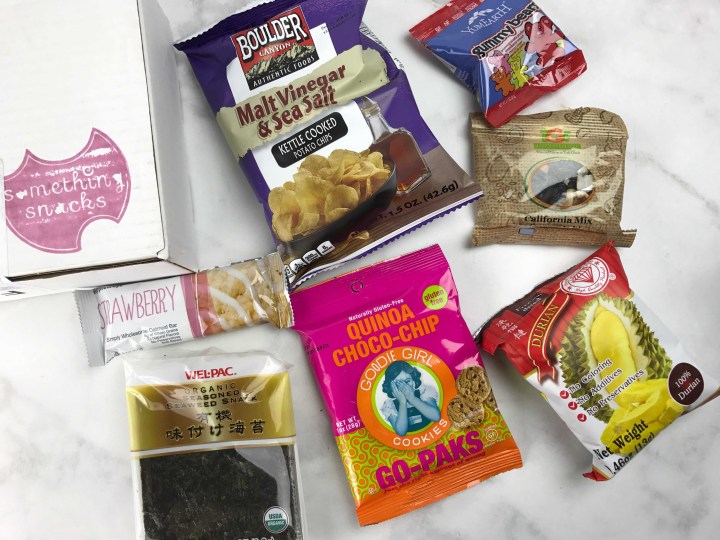 Everything in my Something Snacks January box!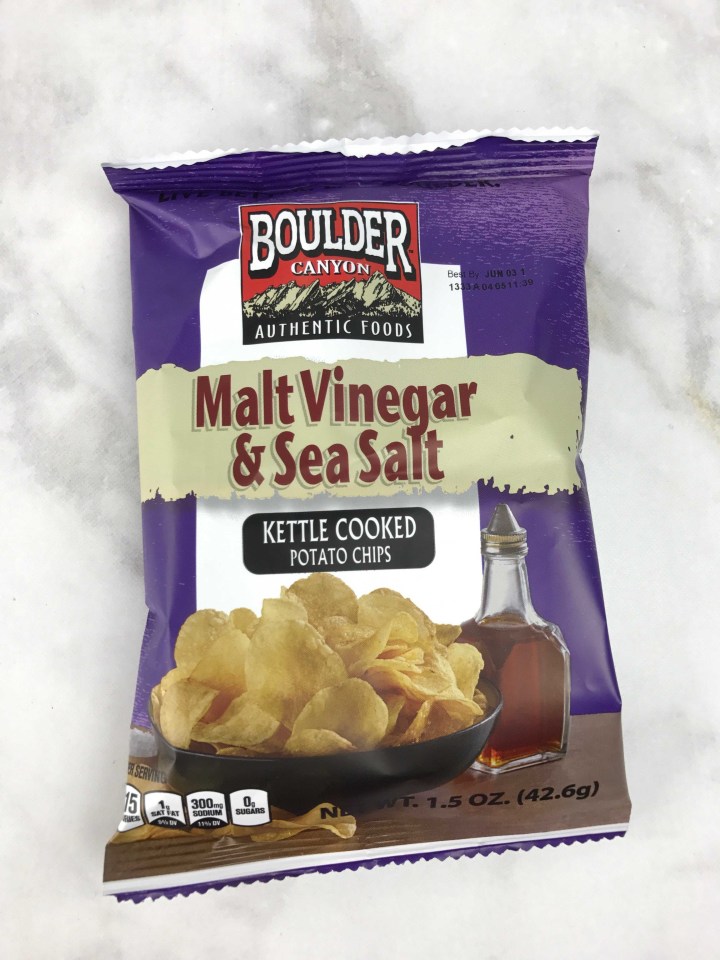 Boulder Canyon Malt Vinegar & Sea Salt Kettle Cooked Potato Chips ($1.13) YUM! I love kettle cooked chips and Boulder Canyon in particular! Far from the overdone vinegar & salt chips, these have a great natural flavor, and were super crunchy!
YumEarth Gummy Bears ($0.49) Always a favorite, these gummies are made with organic cane sugar and NO Artificial Colors or Flavors! They're soft and sweet with good, modern flavors.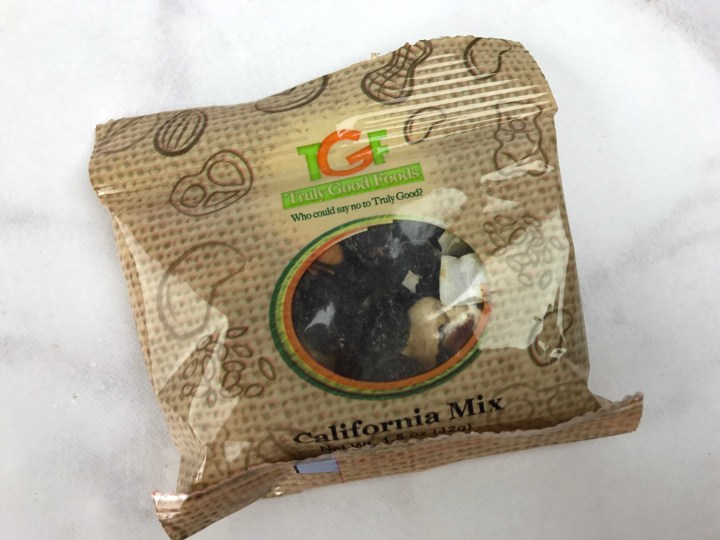 Truly Good Foods California Mix: I wasn't sure what California Mix meant, but it means everything! This tasty trail mix includes raisins, Turkish apricots, dates, almonds, coconut, papaya, pineapple, Brazil nuts, banana chips, pecans, pumpkin seeds, walnuts, cashews, and hazelnuts. What a fun snack!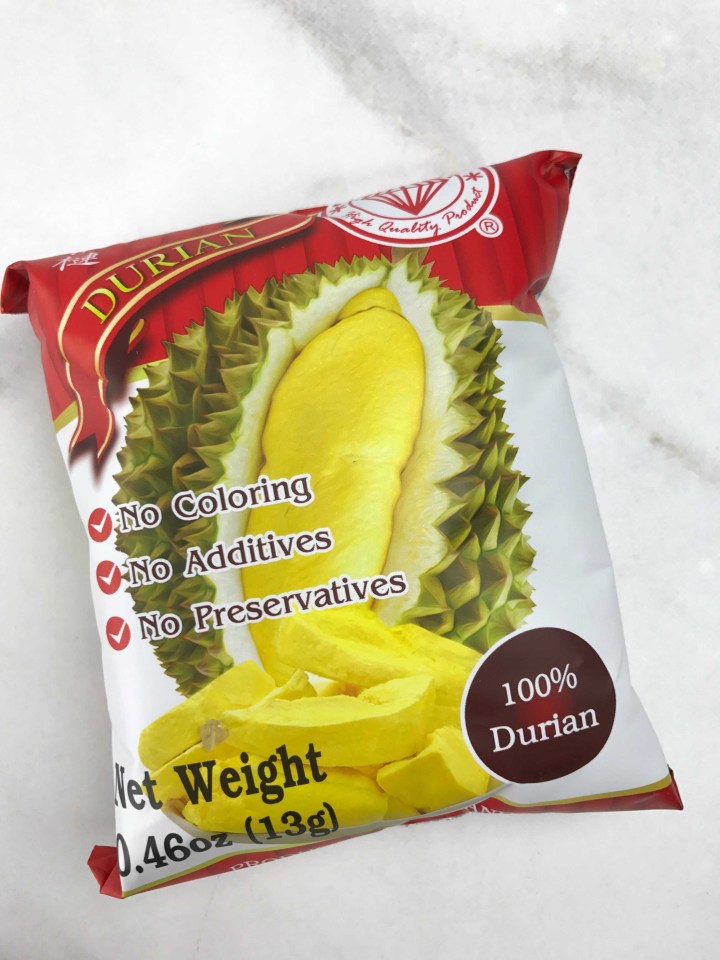 Queen's Diamond Brand Freeze Dried Durian: WOOO! One of the smelliest snacks around! It's actually much milder in flavor and scent than fresh durian, and a fun way to enjoy this exotic fruit. Maybe the card should warn people though because to some people it tastes… not so good. I love it.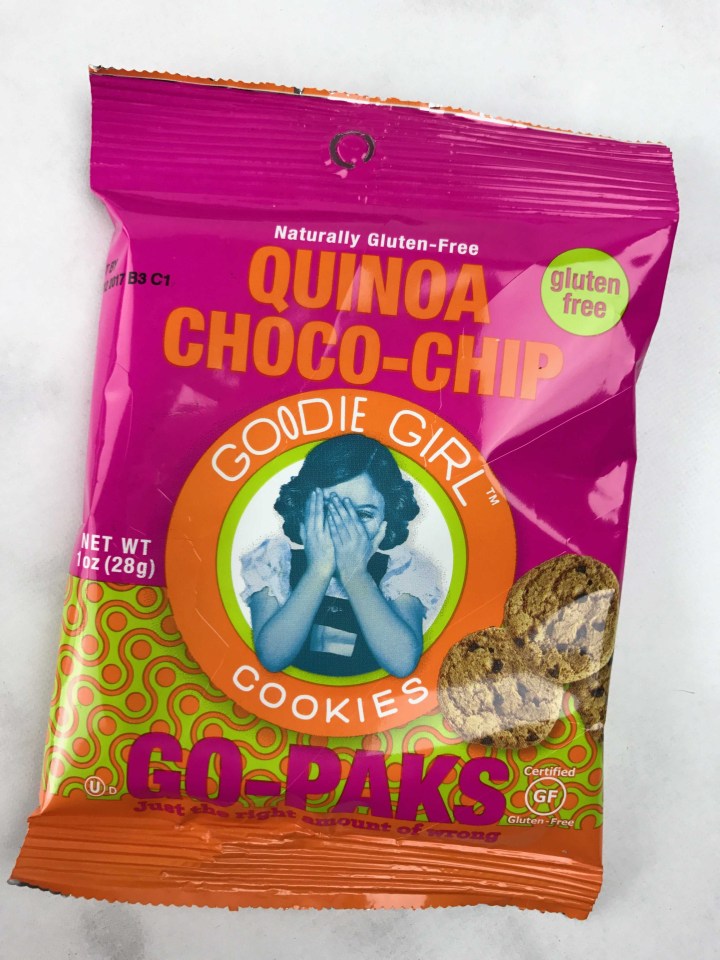 Goodie Girl Cookies Quinoa Choco Chip ($1.58) These are gluten free cookies that taste good; no cardboard flavor here.  The texture of this cookie is a little different with the quinoa, but don't let that deter you from trying them.
Wel-Pac Organic Seasoned Seaweed Snack: This seasoned seaweed is organic, and not spicy, which is nice. I am not a seaweed fan so I pass it off to my friend Sara, who absolutely loves seaweed but not spicy. She was thrilled with this snack!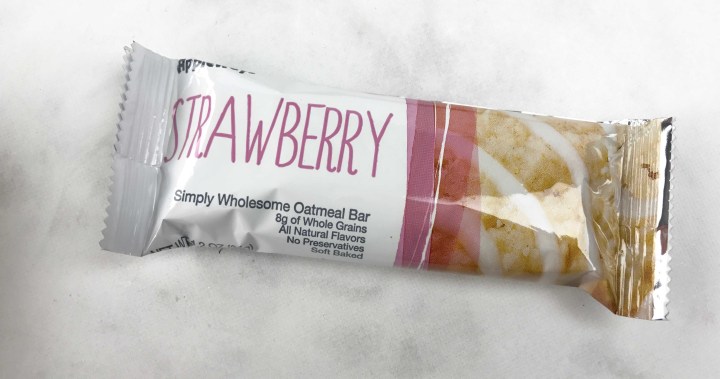 Appleways Strawberry Oatmeal Bar ($0.73) Chewy with whole grains, no preservatives, and an excellent fruity flavor! These are also made in a nut-free bakery. It looks like they primary serve schools and large organizations, so I was happily and tastily surprised.
Something Snacks delivers on their curation promise, and we thought everything in the box was tasty and fun. I really liked the bit of adventure here too – keep it coming!
What did you think of Something Snacks?