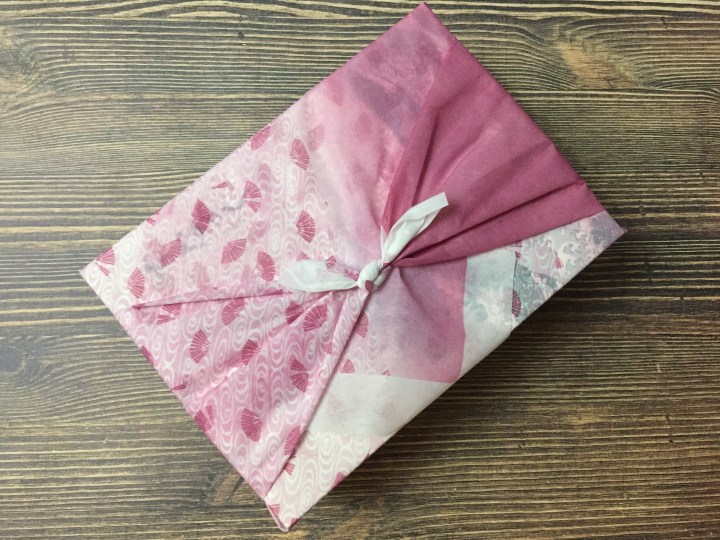 Snakku is the prettiest treat box you will probably ever open. With a focus on more traditional Japanese snacks and treats instead of the widely-known variety, this box always so much fun to open. I have missed Snakku – they recently switched operations to ship directly from Japan. My box shipped December 1st and arrived mid-January, so you are more likely to be at the mercy of customs.
DEAL: Save 5% on your subscription with coupon code HELLOSUB.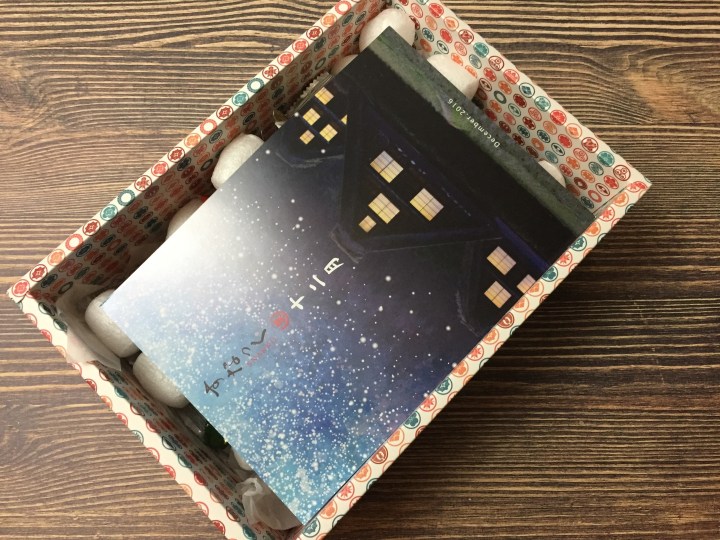 The new Snakku box is wider and longer, but not as deep as the old box. The inner box is also fancier!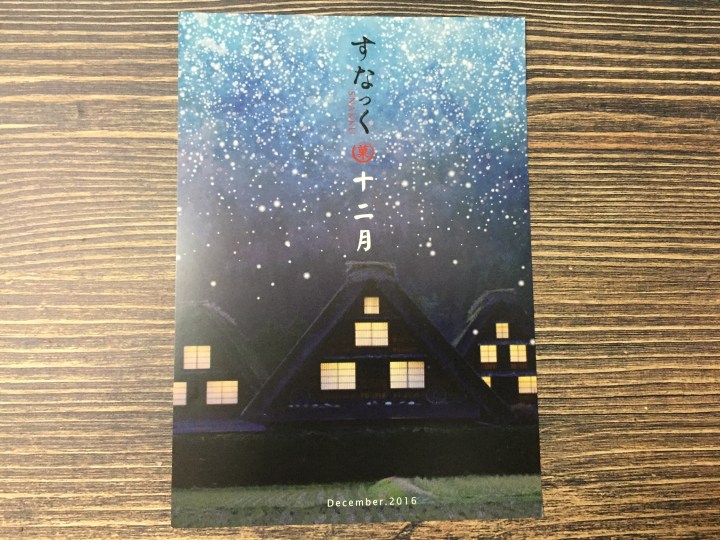 The information card that Snakku sends is also a bit of a history lesson about Japan, as many of the treats featured have been around for a long time and often have very interesting histories. I love that there is a clear photo of all of the items as well, so you can easily figure out what you're about to bite into!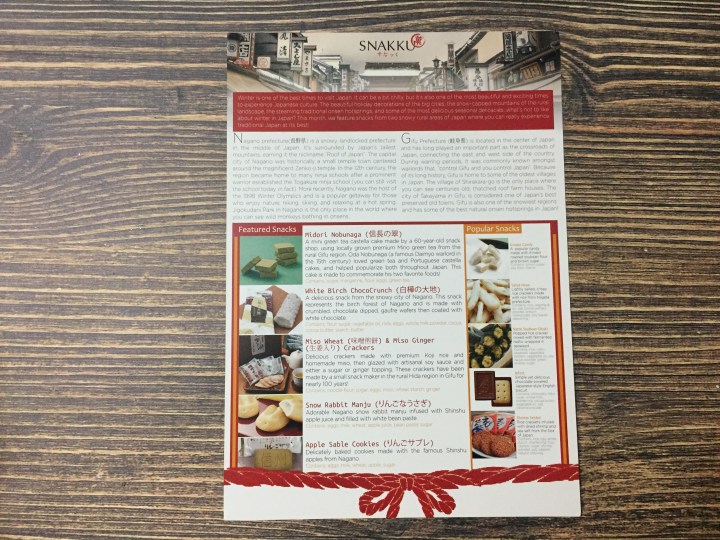 Snakku features a combination of Featured Snacks and Popular Snacks. Featured Snacks are the items selected for the month's theme, while the Popular Snacks are more widely known snacks – but they're still delicious and wonderful! I enjoy having new things to try and old favorites as well, so I like this system they have.
December features snacks from Nagano and Gifu, snowy prefectures in Japan that are famous for their beautiful winter views, historical landmarks like temples and villages, and the best onsen (hot springs) in the country!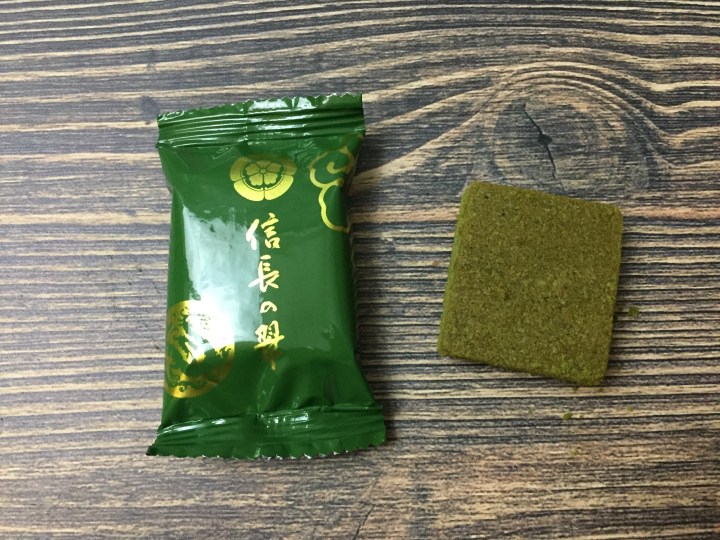 Midori Nobunaga. Castella cakes are a spongecake traditionally made with honey. Odu Nobunaga (a Japanese warlord in the 15th century) loved castella cakes and green tea, so this treat was made in tribute to him! These cakes have been made for over 60 years in Gifu.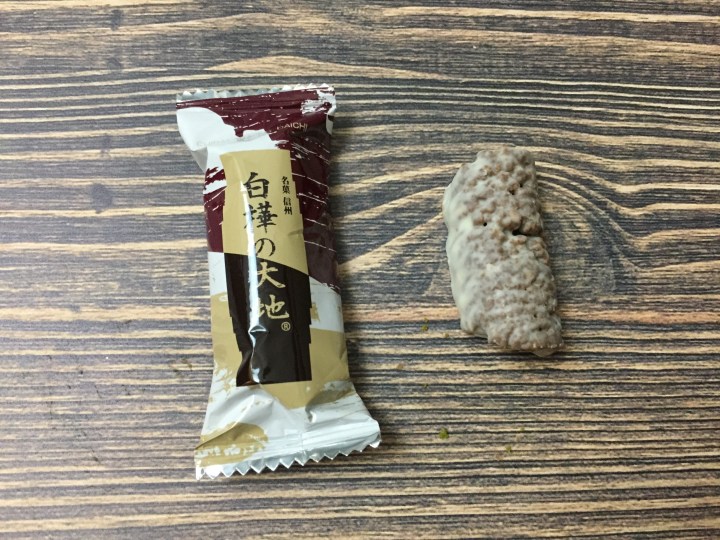 White Birch ChocoCrunch. These are probably one of my favorite treats in the December box! They really do look like birch bark, don't they? The inside is crumbled chocolate cookie wafers and the outside is white chocolate. These treats are from Nagano, famous for its birch tree forests.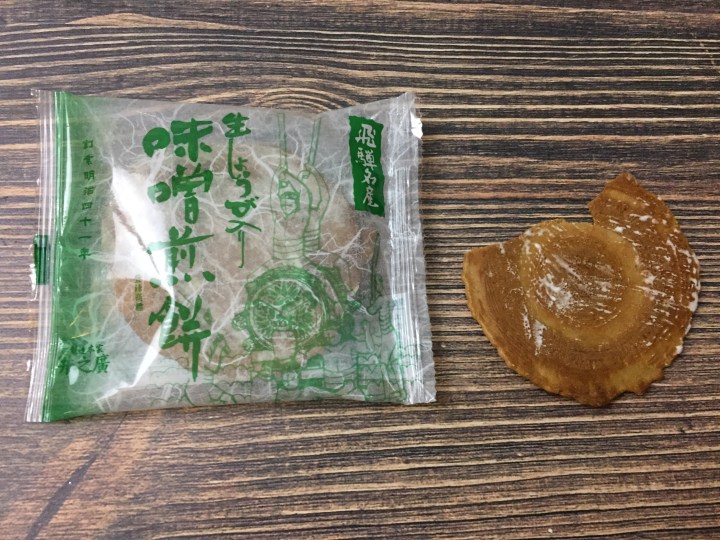 Miso Crackers. The packaged one is ginger I believe, and the one I sampled is just a plain miso flavor. They are crunchy and savory. I really liked the plain one.
Snow Bunny Manju. THIS IS THE CUTEST FOOD EVER. It's so cute! It's a Nagano snow rabbit, and the pastry has Shinshu apple juice in it. The inside is white bean paste which is very light and sweet.
Apple Sable Cookies. These cookies are made with the same Shinshu apples as in the bunny manju. They're a lightly sweet cookie and quite crumbly. I really liked them.
Natto Soybean Okaki. I was nervous to try this. I've never had natto (fermented soybean) before and apparently you either love it or hate it. It has a VERY pungent smell – I feel like if you like blue cheese or other strong cheeses you'd be fine with natto, but for me, it was just a little too overpowering. The treat itself is actually not bad, though – the rice cracker inside as well as the seaweed wrap are salty and make the natto itself not so strong.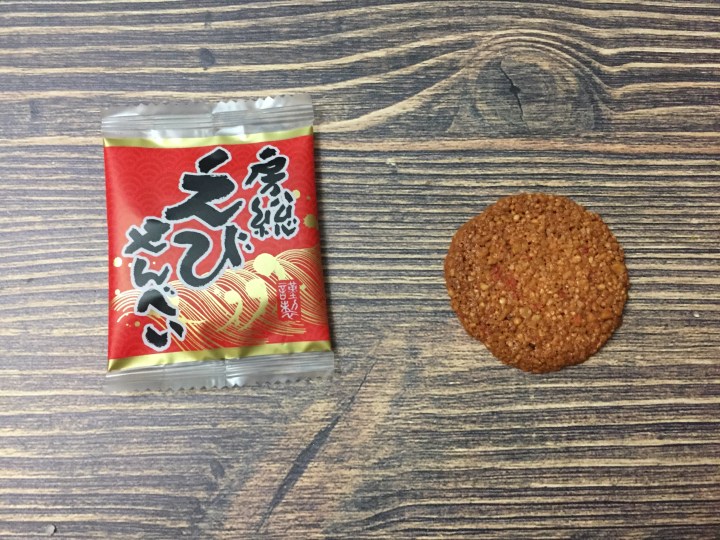 Shrimp Senbei. I enjoyed these a lot – the shrimp flavor is very light and not as fishy as I expected. The crackers have a nice crunch.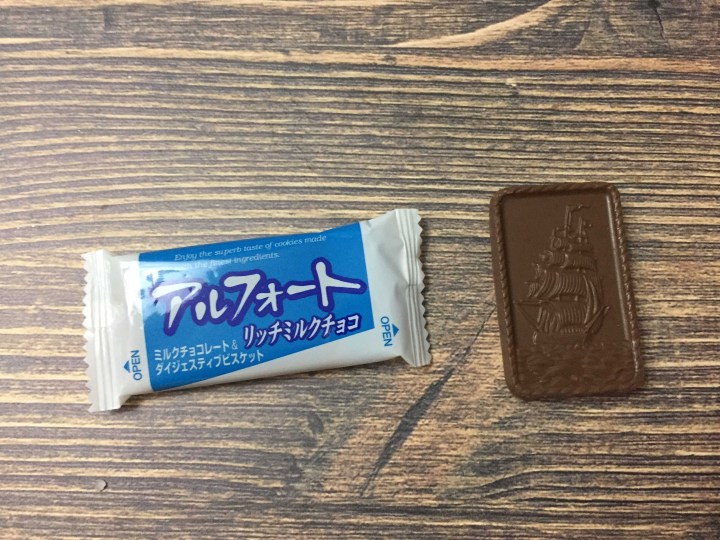 Alfort. Alfort chocolate biscuits are so delicious. These full-size Alforts have a beautiful ship design on the chocolate and a vanilla biscuit on the other side.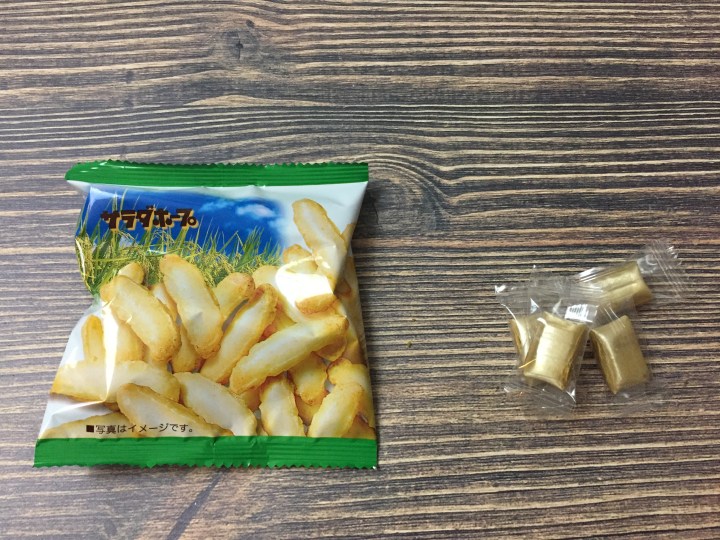 Salad Hope. Rice from Niigata is shaped into these crackers and baked so they're puffy. They have a soft salted flavor.
Kinako Candy. Hard kinako (soybean flour) flavored candies infused with brown sugar for a sweeter flavor.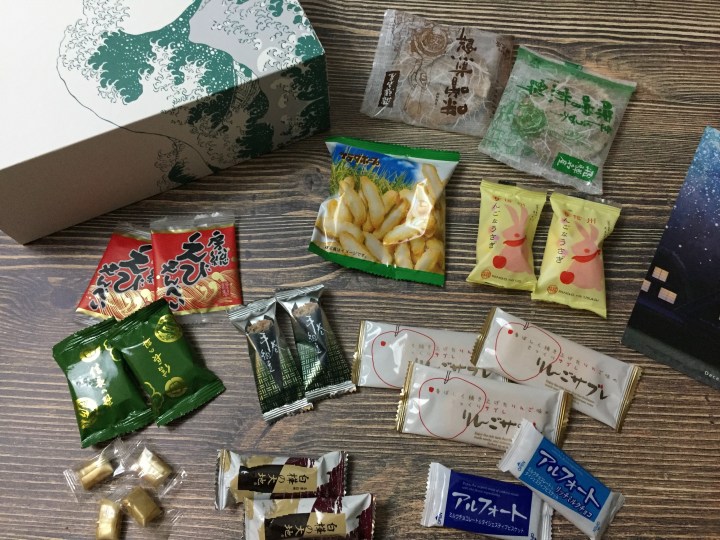 It's awesome to have Snakku back! Even though they've moved things to Japan, everything was still the exceptional quality they are known for, with unique and interesting snacks to sample and taste. The shipping took a long time but I'm hoping it was simply a result of the holiday madness on top of the long trip. Hopefully, this is just a one-time issue.
What did you think of this month's Snakku?