Shirt Block is a new monthly mystery subscription from Nerd Block that features 5 graphic tees each month – 2 black and 3 randomly colored shirts! Each block will have a value of $100 for the price of $29.99! You can also change your shirt sizes each month.
Every month, a new artist designs an exclusive feature shirt that subscribers receive as one of their 5 selections! This month's artists was Coinbox Tees, who are huge fans of Scott Pilgrim!
DEAL: Save 15% on your first month! Use coupon code  HelloSub16. Enter this coupon after the green review order button. Choose a longer subscription instead of the code for better savings – and try EARLYBIRD20 for 20% off!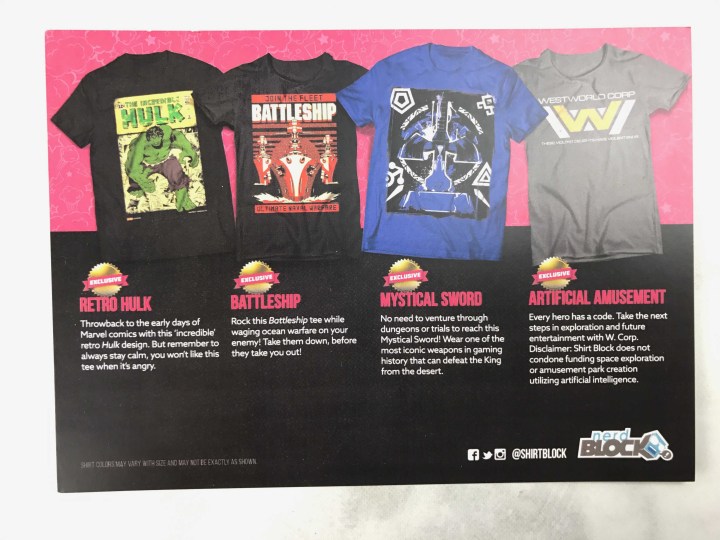 True to their word, this box included 2 black shirts. One side of the information card is dedicated to the feature shirt; the other provides details on the other four.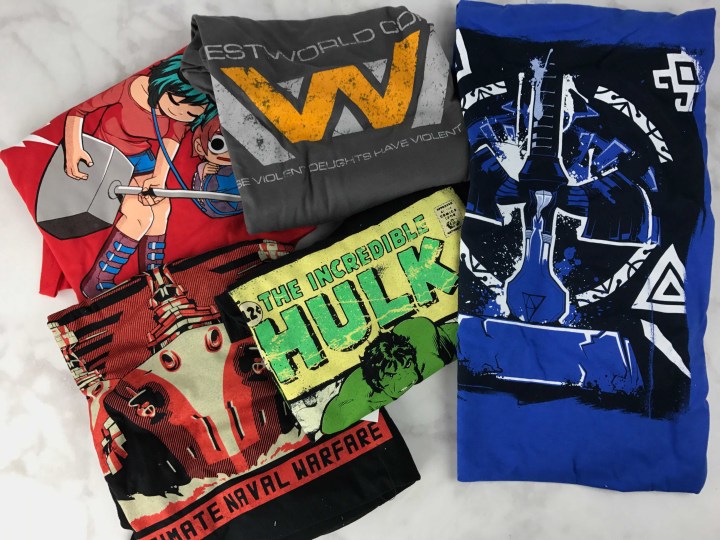 Everything in the December box! I love how wide a net they cast in selecting fandoms to include, drawing from gaming, television, movies, and even board games!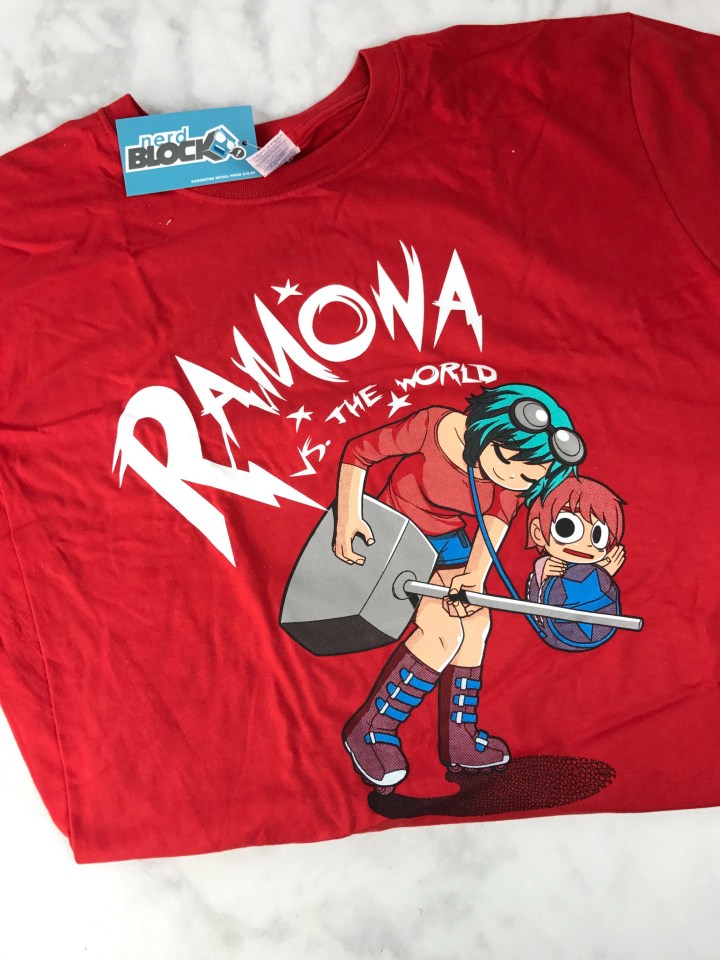 Ramona vs The World Tee – It's our favorite American ninja delivery girl! This shirt was designed by Coinbox Tees, the artist of the month! Wish I could retrieve things from my purse using subspace!
Mystical Sword Tee: This shirt is packed full of Zelda imagery, including the classic Triforce!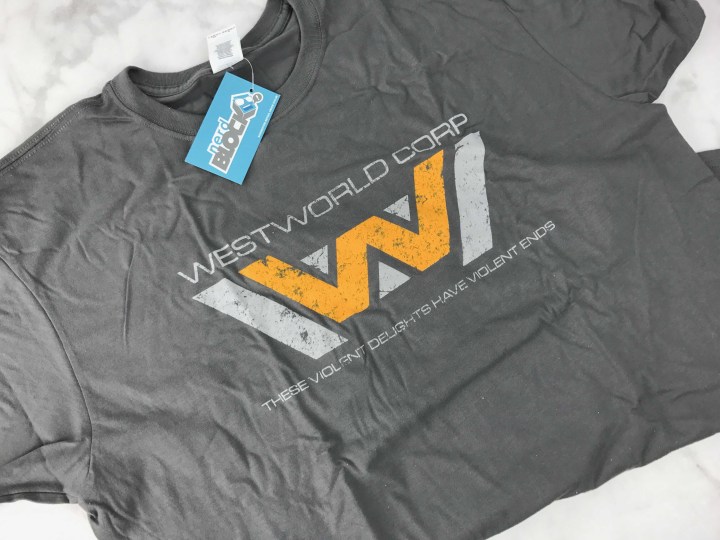 Westworld Artificial Amusement Tee: The information card had a funny note – Shirt Block does not condone funding space exploration or amusement park creation utilizing artificial intelligence! I haven't seen any Westworld fandom items so I think this is fantastic!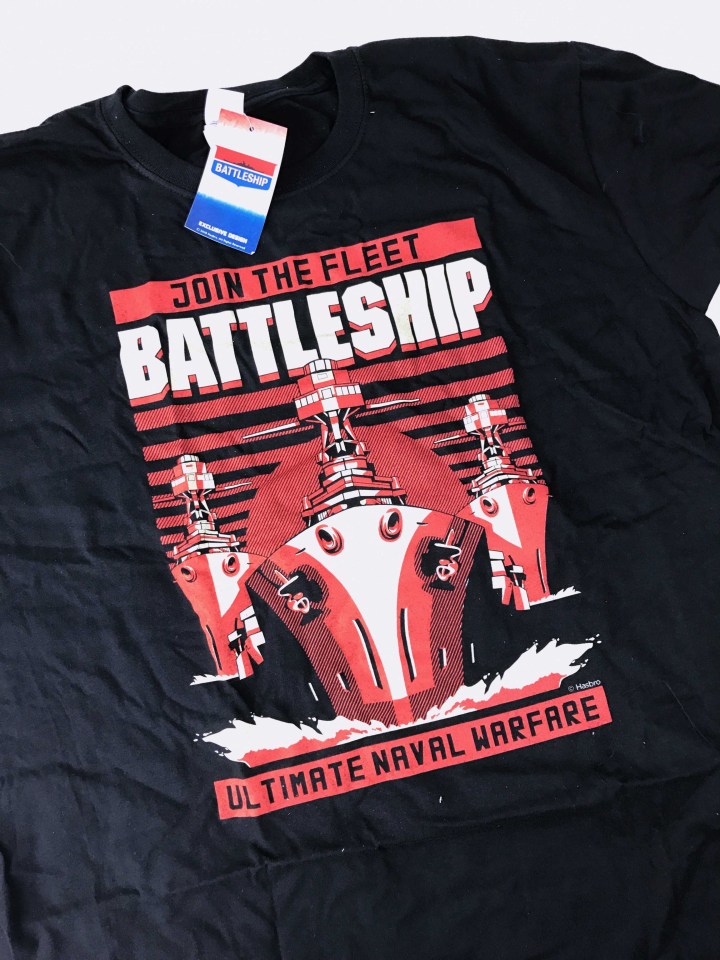 Battleship Tee: I have another Battleship tee and it is literally the most (positively) remarked on shirt that I own. Since I like people to say nice things about me, I'm psyched about this one. I also love the updated stylistic design for the shirt.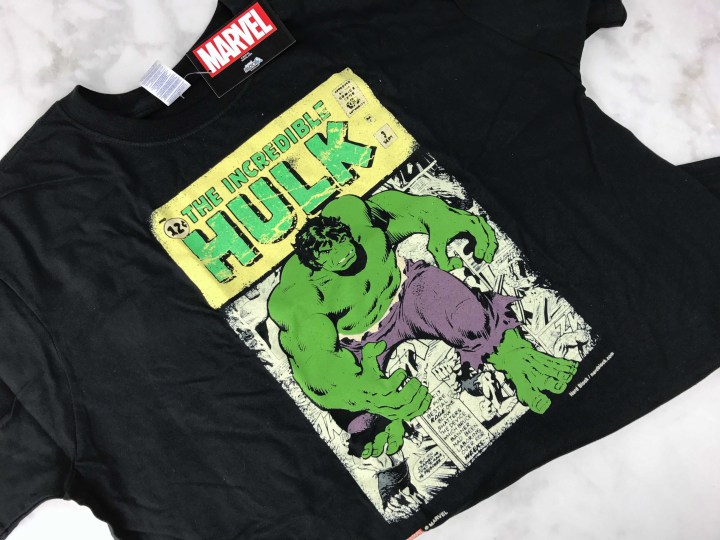 Retro Hulk Tee: It doesn't get better than this! Most (if not all?) Shirt Blocks have had a fantastic Marvel shirt!
I think the comic-style Hulk is incredible!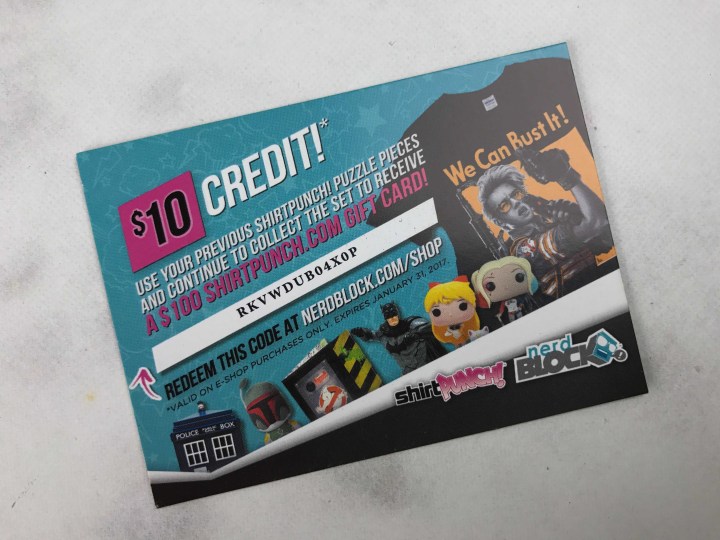 $10 Nerd Block Shop Credit
We love the variety that comes in every Shirt Block installment, and my husband is especially a fan. With so many different designs you're likely to get one shirt you may not immediately recognize, but you are sure to get some that speak to you or bring up feelings of nostalgia. As for the shirt quality, these were all Gildan SoftStyle, which you will receive if you subscribe to the "fitted" version (we recommend!). If you subscribe to the non-fitted style you'll get the Gildan Heavy Cotton shirts. If you burn through shirts and love fandom tees, this subscription is a must-have!
What did you think of the items in this month's Shirt Block?