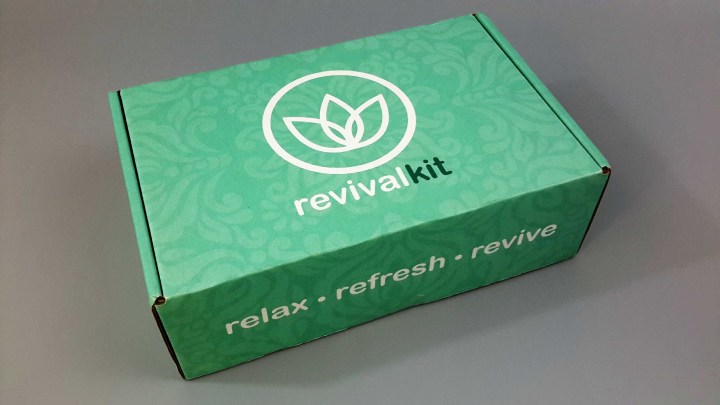 The Revival Kit is a subscription box designed to help you recover from the daily stresses of modern life. It comes with 5-8 full sized items starting at $39.99 per month. December's box was valued at $71 and  contained a variety of items.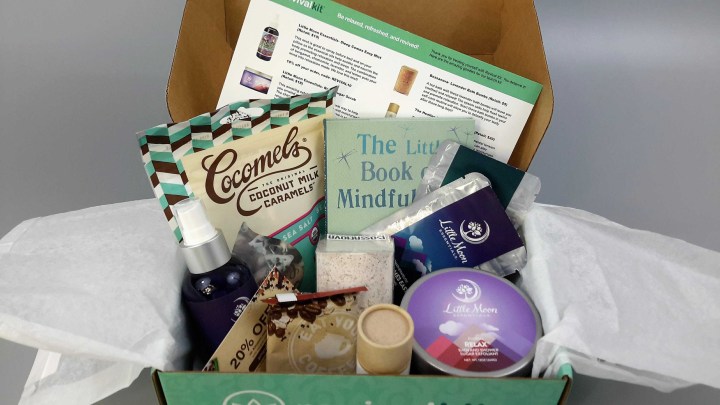 This box was bursting with tasty flavors and relaxing scents. Unpacking it made me want to fill my bathtub immediately.
DEAL:  Get 10% off any subscription! Use coupon code HELLOSUB.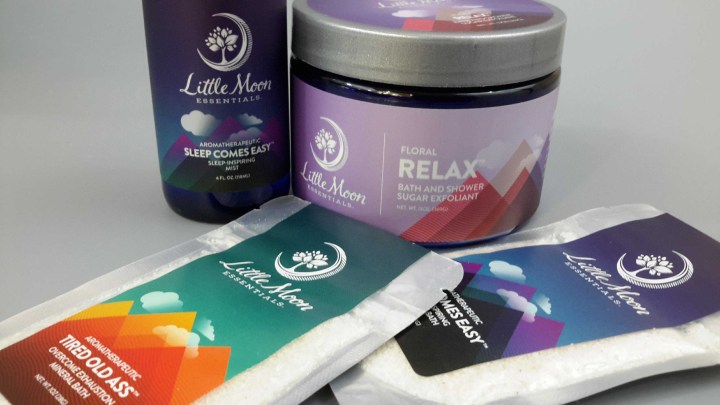 Items in the box included mineral bath salts, a sugar scrub, and an aromatherapy mist.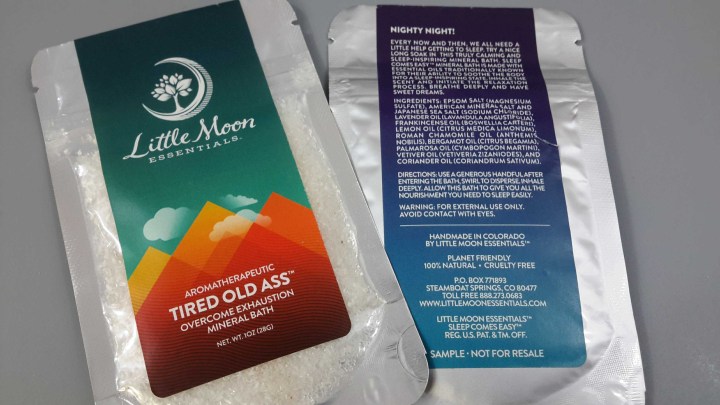 The bonus Little Moon Mineral Bath Samples came in two scents – Sleep Comes Easy and Tired Old Ass. The second one coordinated with the Little Moon Spray Mist ($10), which helps to promote overall sleepiness. It is worth a try if you have trouble going to sleep!
The mineral bath items were handmade in Colorado, as an example of them partnering with small local businesses.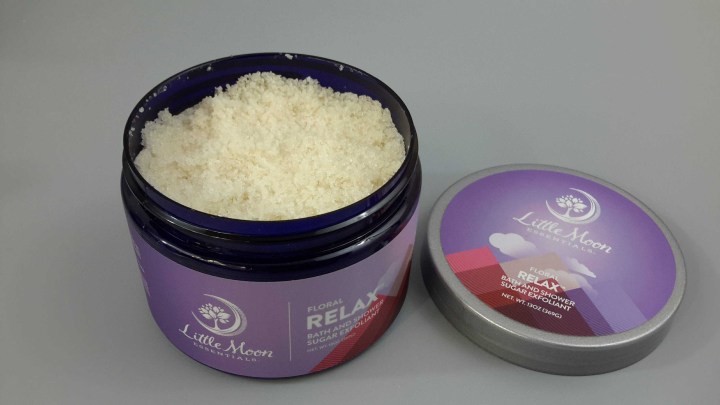 The Little Moon Sugar Scrub ($6) was plenty grainy, with a  nice level of oil included to help make this product exfoliate like it should!
The final bath products were a handcrafted Bossanova Artisan Bath Bomb ($5) in a lavender scent and the Healing Hippie Keep Calm Balm ($20) shown above. The balm can be used on the temples or wrists during a headache to help ease the pain of stress and help you relax.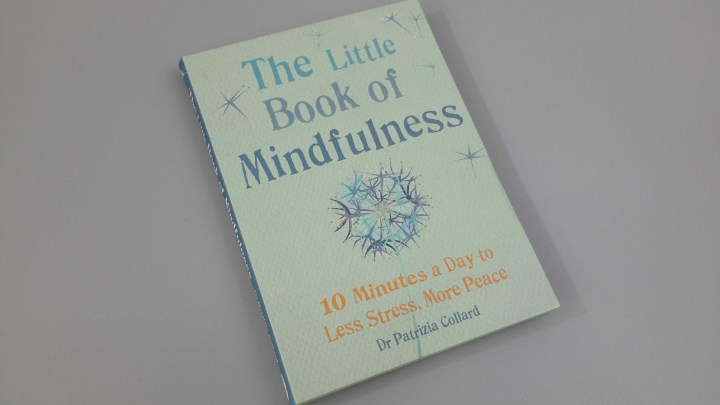 The Little Book of Mindfulness ($19.07) was also included to help the recipient concentrate on relaxing. Techniques like deep breathing and concentrating on of your breath were covered.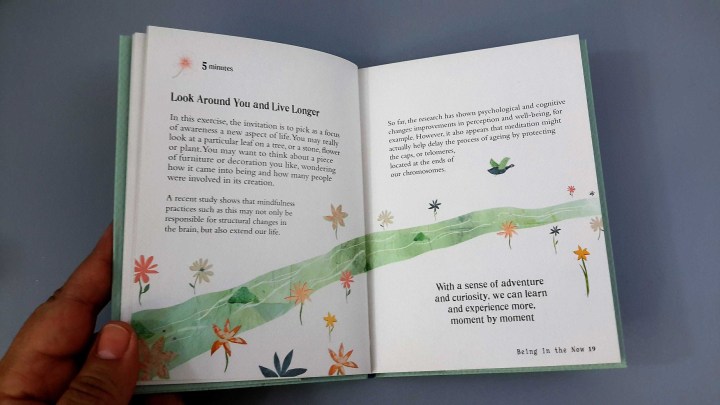 It also reminds you to experience life and a moment to look around.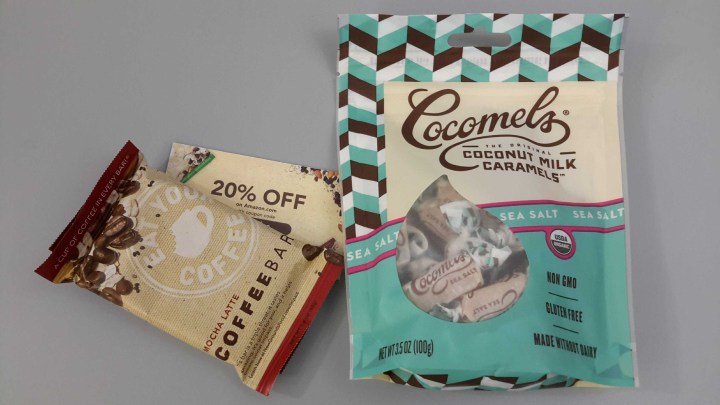 The Mocha Latte Coffee Bar ($3) has the caffeine of a cup of coffee and is both vegan and organic! Looking forward to trying this on a busy morning soon. They even included a 20% coupon for buying more coffee bars on Amazon!
These Cocomels ($7) which are dairy-free caramels made with coconut milk, were included. These are the first Coconut caramels I'd ever tried and I will be enjoying this bag of about 15 caramels. They have a nice coconut flavor base that is highlighted by the sea sal.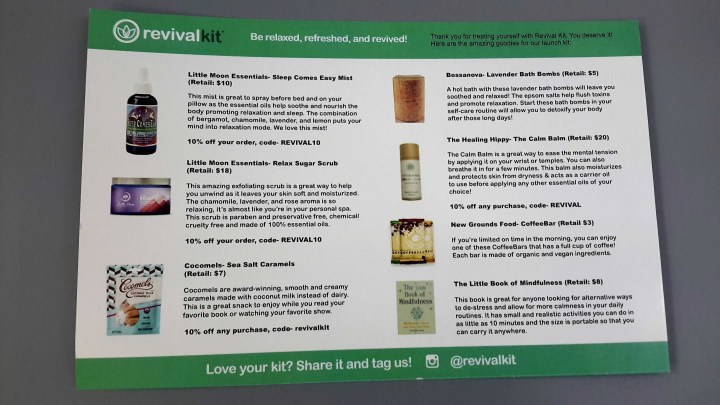 The kit comes with an information card that tells you all about the contents and has breathing/relaxation techniques on the back side.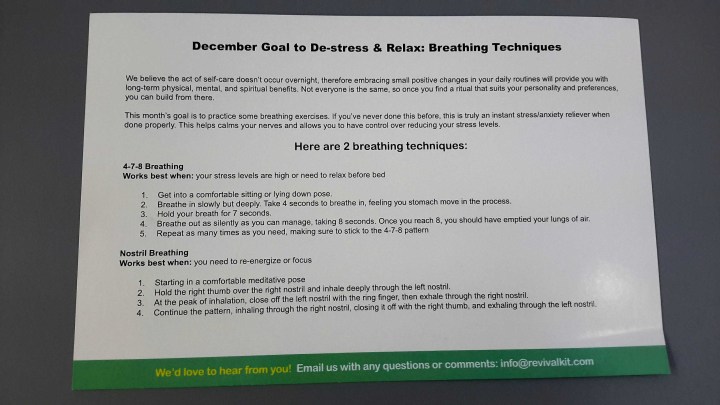 Sometimes something as simple as instructions reminding you to breathe can make all the difference. If you need help remembering to "stop and smell the roses," I think this box is for you! Life is always throwing things at us from all angles. Sign up for this box so that some of the things that come your way help you take care of yourself better as well.
Visit Revival Kit to subscribe or find out more!