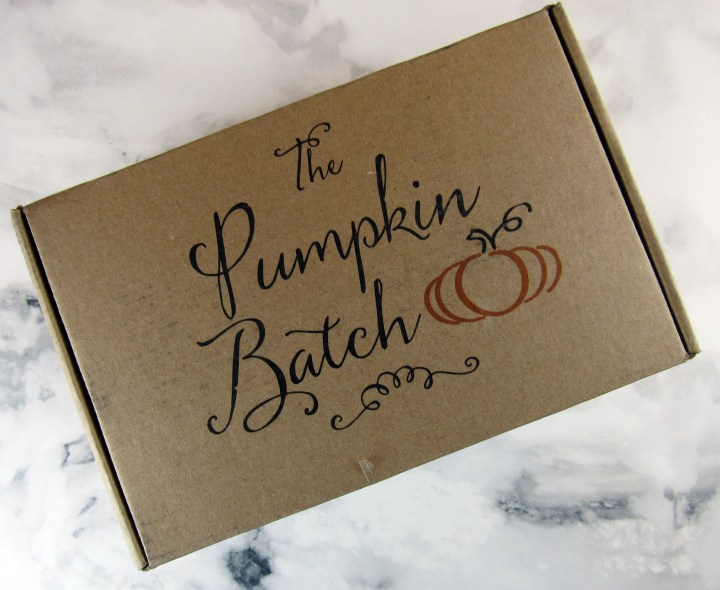 The Pumpkin Batch is a monthly subscription box for pumpkin lovers – every month you'll receive 4-6 products for pumpkin and pumpkin spice lovers – all year round! Products are sourced from small businesses all across the US!
The theme for December is 'Snuggling up with Pumpkin!'
The information card has complete details on each item, including the value, the maker, and the ingredients or other necessary information.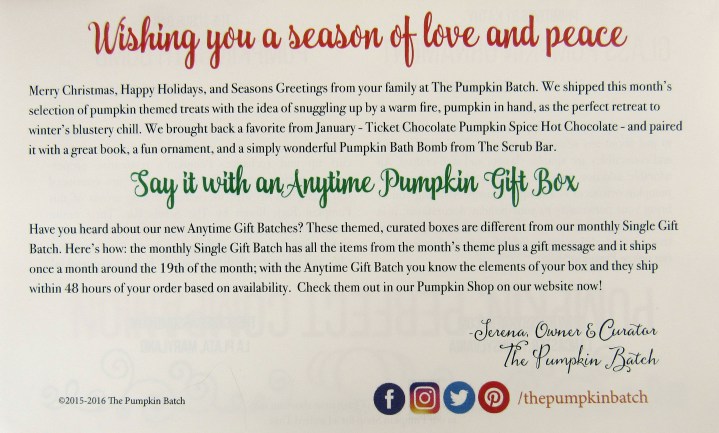 The back of the information card had a short letter from The Pumpkin Batch.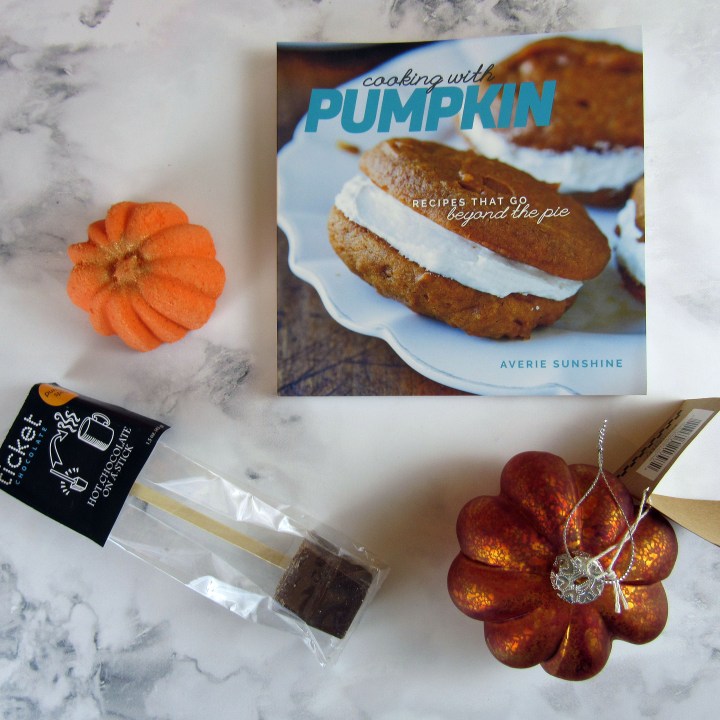 Here are the items in the December The Pumpkin Batch Box.  My family could not wait to check it out!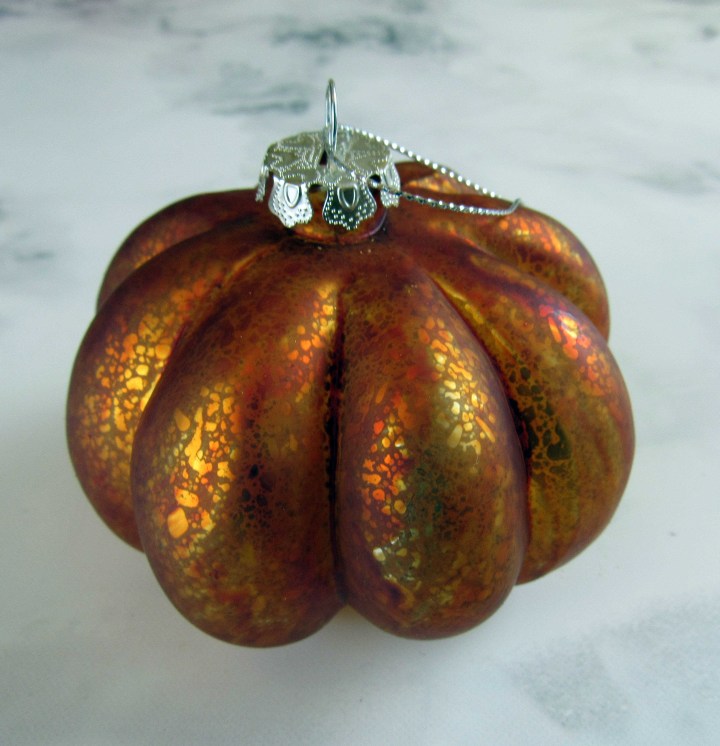 Look what arrived just in time for Christmas! The teenager that loves everything pumpkin declared that the Primitives by Kathy Tall Glass Pumpkin Ornament ($9.20) to be the best subscription box ornament of 2016. It also adds color to an autumn or winter decor.
We placed it high up in the tree out of reach of kitty paws and wagging tails.
The Scrub Bar Pumpkin Bath Bomb ($6.00) has an amazing, warm pumpkin spice scent and is shaped like a pumpkin. I can't wait to enjoy a quiet bath as the restorative properties of pumpkin works on my skin.
The handmade bath bomb has almond oil, coconut oil, and even gold luster as its ingredients. It is a huge bomb that should last me two to three baths.
I enjoy baking and look forward to trying out the recipes in Cooking with Pumpkin Recipes That Go Beyond the Pie by Averie Sunshine ($17.00 on card, $12.20 on Amazon.)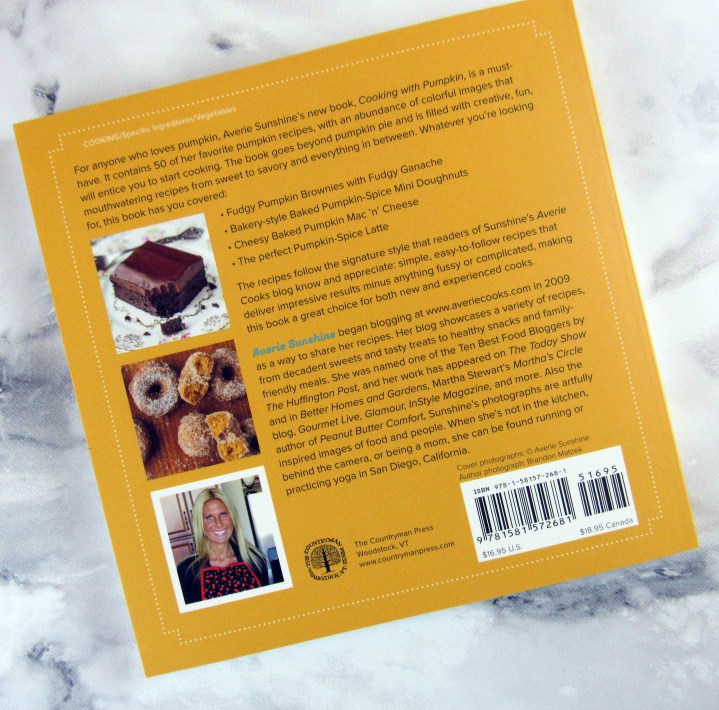 Amazon describes the book as:
Pumpkin is a delicious and nutritious addition to your diet — it's a versatile superfood that you can find at your supermarket!

For anyone who loves pumpkin, Averie Sunshine's new book, Cooking with Pumpkin, is a must-have. It contains 50 of her favorite pumpkin recipes, with an abundance of colorful images that will entice you to start cooking. The book goes beyond pumpkin pie and is filled with creative, fun, mouthwatering recipes from sweet to savory and everything in between. Whether you're looking for decadent Sticky Pumpkin Monkey Bread or bakery-style Baked Pumpkin-Spice Mini Doughnuts, Cheesy Baked Pumpkin Mac 'n' Cheese for dinner, or how to make the perfect Pumpkin-Spice Latte at home, this book has you covered. The recipes follow the signature style that Sunshine's Averie Cooks blog readers know and appreciate: simple, easy-to-follow recipes that deliver impressive results minus anything fussy or complicated, making this book a great choice for both new and experienced cooks.
I may have to start with the Pumpkin Whoopie Pie recipe first!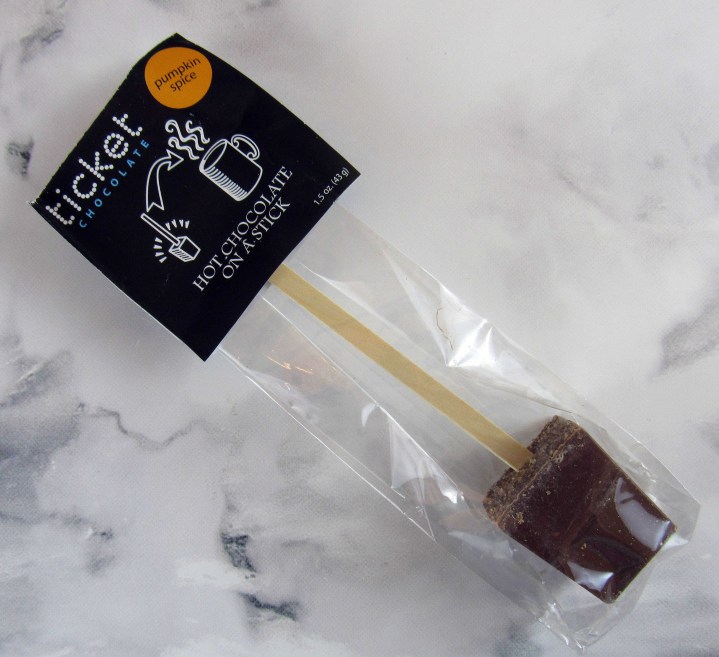 My family loves receiving Ticket Chocolate Hot Chocolate. The Ticket Chocolate Pumpkin Spice Hot Chocolate  ($5.00) is made with delicious Belgian chocolate mixed with a blend of pumpkin spices, nutmeg, and raw sugar.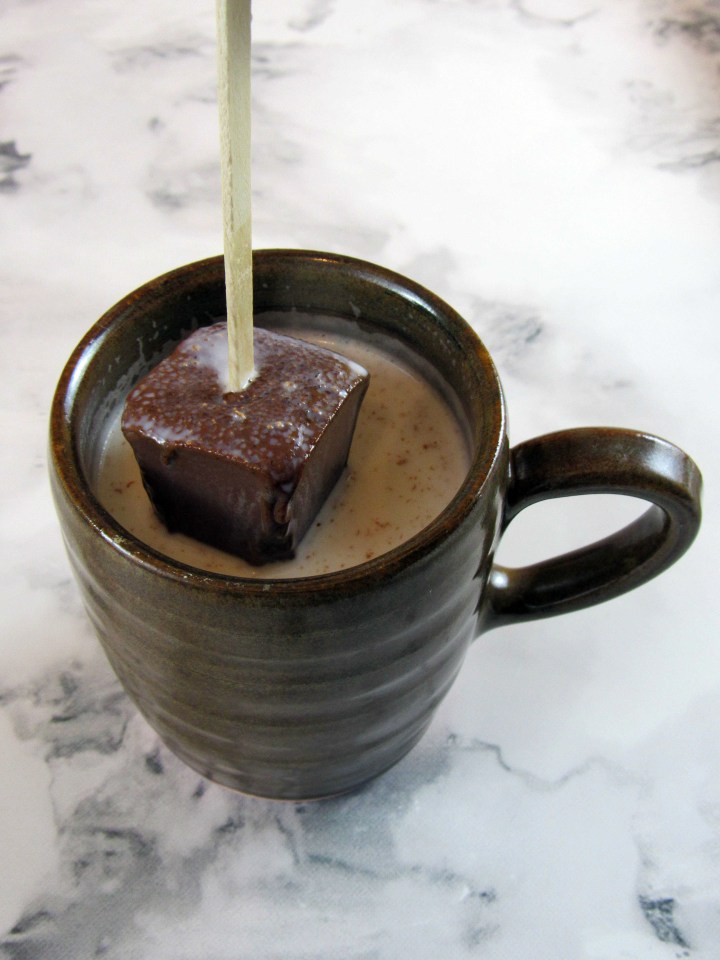 My children enjoyed stirring the Belgian couverture chocolate into the steaming milk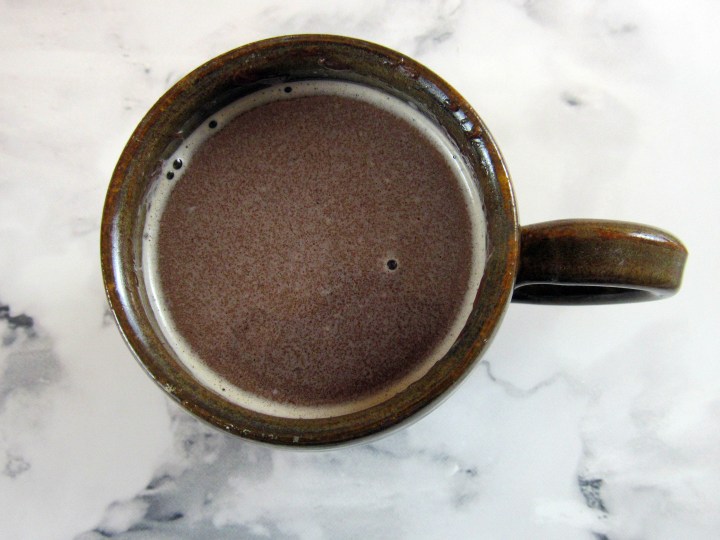 The hot chocolate drink had a satisfying pumpkin spice and chocolate taste. The pumpkin spice aroma had everyone clamoring for more.
My family enjoyed our first The Pumpkin Batch Box.  It left us feeling cozy over the holiday season. The value of the box came to over $30.00 using discount prices. It's a fun treat for pumpkin lovers!
What did you think of this month's Pumpkin Batch?