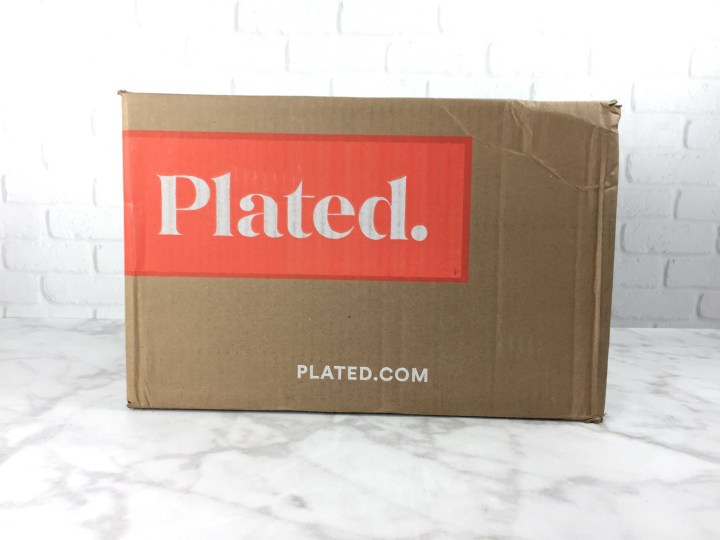 Plated is a weekly dinner kit subscription box with high-quality ingredients and chef-created recipes. Each week you'll choose from a variety of quick gourmet meals that range from meats, chicken, seafood, and purely vegetarian options. You can swap out your recipes and skip any week you don't want.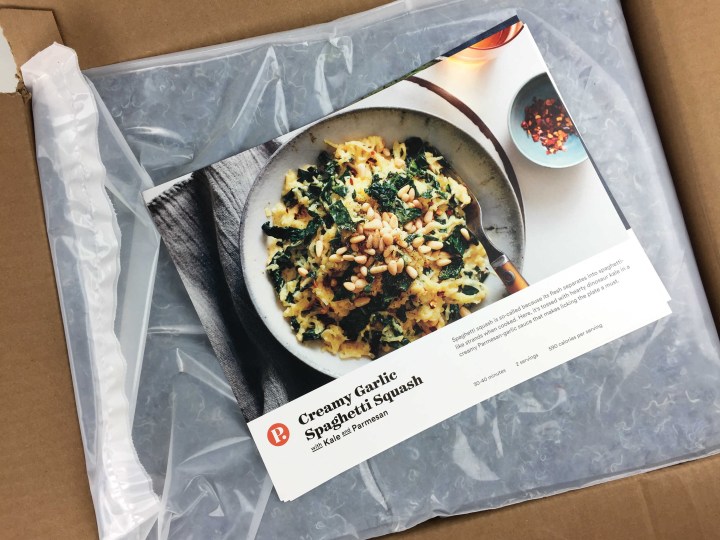 Plated insulates the food with padding filled with recycled thread material. Boxes are always packed with the meat on the bottom, underneath a few big ice packs – the rest of the food is set on top with more ice.
Plated sends a weekly email – it doesn't tell you much about your meals, other than what you need from home. They now offer three-serving meals! This is a great option for guaranteeing leftovers for a tasty and easy lunch!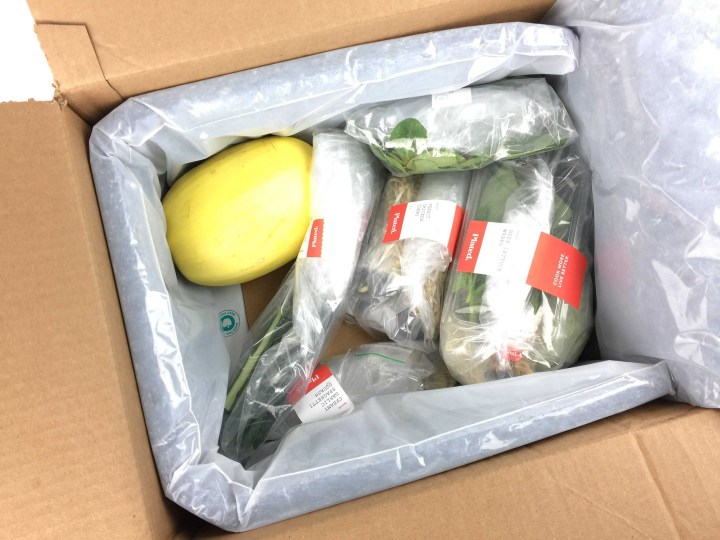 DEAL: Currently you can get 2 free plates when you buy 4 when you sign up with this link (no coupon code required).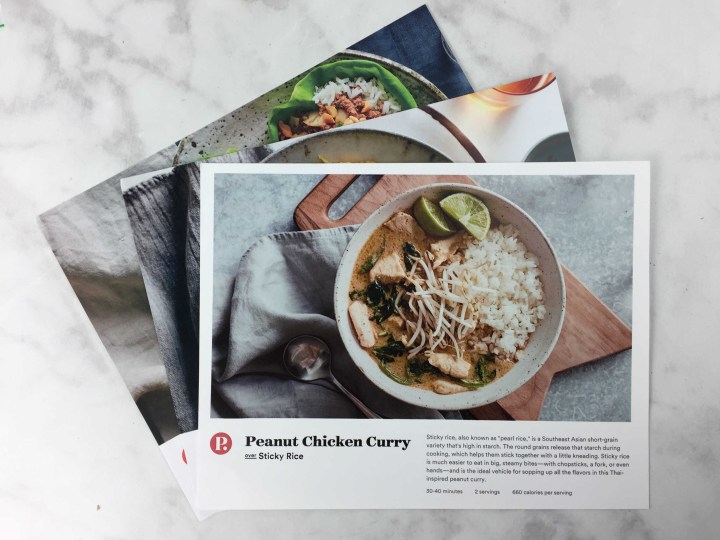 On-card information is now streamlined and includes only prep-time, number of servings and calorie count. Most of Plated's meals serve two people. Unless stated otherwise, the pics of finished dishes show a single serving.
Plated's recipes rely on mise en place and then cook – we often mix up the steps from how the recipe is written, but we're both experienced cooks and know what can be accomplished while something else cooks. So, read your cards if you need the step by steps.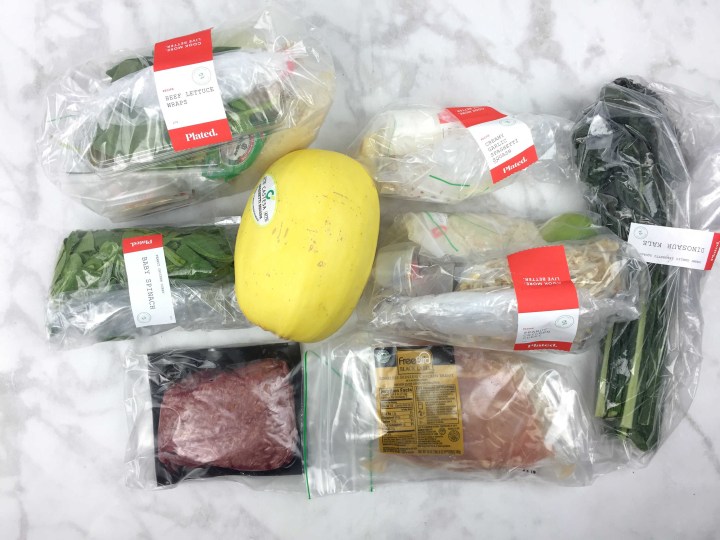 All the food comes bagged up and separated (mostly) into the recipes – meat and some large or delicate items are bagged separately.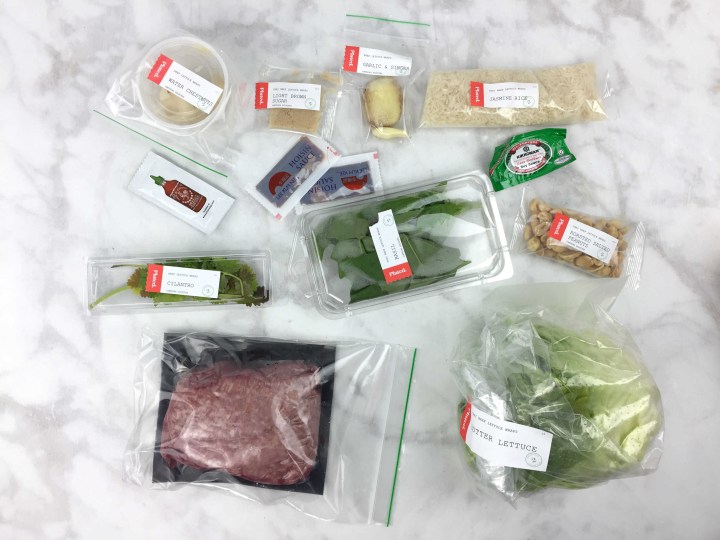 Thai Beef Lettuce Wraps With Basil Rice. 30-40 minutes, medium, 620 calories per serving.
This is one of our favorites! These wraps had everything you'd want – some spice and sweetness, lots of rich, tangy flavor, great texture, and lots of basil.  I liked the use of beef in these, as it added a hearty richness that was a nice counterpoint to the fluffy rice, crisp lettuce, and bright basil. The flavor was great, but the balance of textures was absolutely superb. Super easy to cook, too!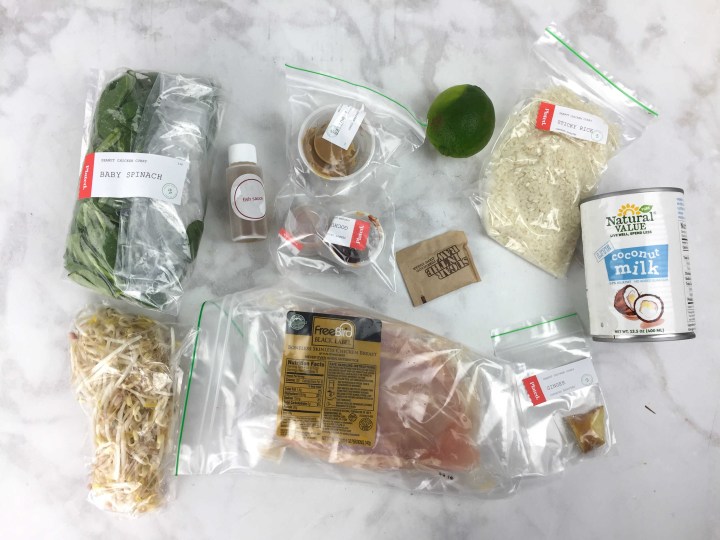 Thai-Peanut Chicken Curry With Sticky Rice. 30-40 minutes, easy, 510 calories per serving.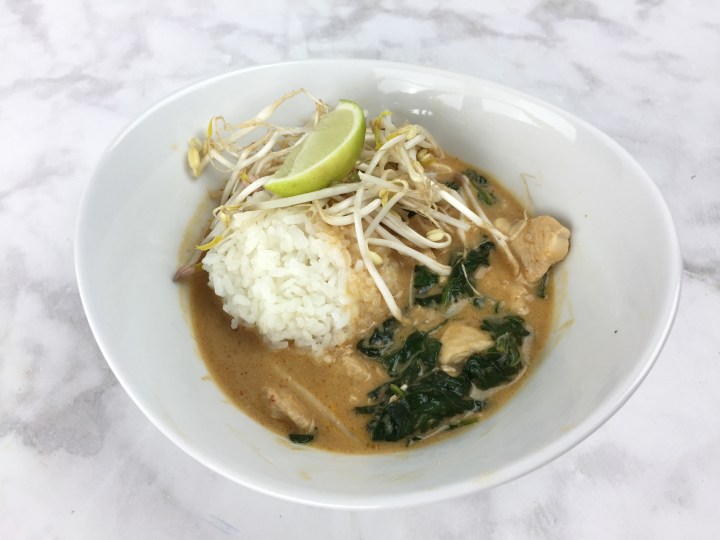 This curry had lovely Thai flavors, blending coconut milk, fish sauce, spice, ginger, and a good dose of lime juice.  Creamy, tart, and fragrant, the curry was the perfect medium for the tender chicken and sticky rice.  Some Mung bean sprouts added a wonderful bit of gentle crunch. Very simple to make, with a very vivid and inviting flavor. We've made this dish before and it's one of the encore recipes – a must-try!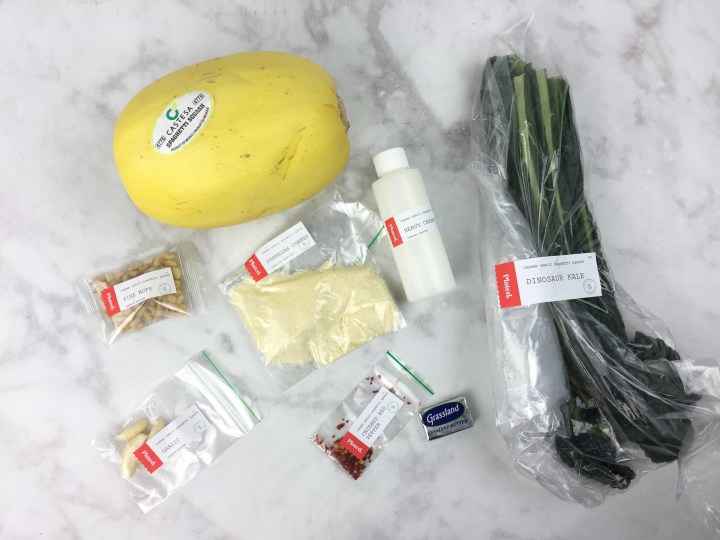 Spaghetti Squash With Kale And Parmesan-Garlic Sauce. 30-40 minutes, medium, 590 calories per serving.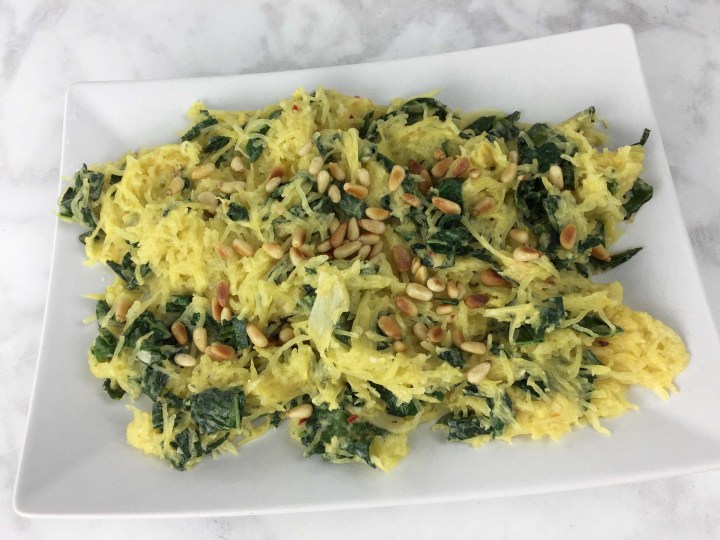 This dish was simultaneously light and filling. The Parmesan cream sauce added a bit of flavor and richness, but the dish retained it's light feel.  We stuffed our bellies without ever getting the sensation of fullness. Wonderful flavors and textures – the squash turned out perfect, neither mushy nor crunchy, and the pine nuts and kale broadened the flavor with toasty and cruciferous accents.  Splitting the squash aside, this was a very easy dish to make.
Plated offers some of our favorite meals, and we love to get dishes we know we love along with some new tries. Though Plated first made a name for itself with its French sauces and classic fare, we find that their Asian inspired dishes are some of the best. This order had two of our tried and true favorites, and we love knowing that they will be offered again in the future.

What do you think of Plated?