Planner Packs is a monthly subscription box of hand picked planner supplies! You'll receive planner junkie supplies like pens, markers, stickers, washi, and other planner embellishment items! I have so much fun decorating my planner and it makes me so happy when I open it each day.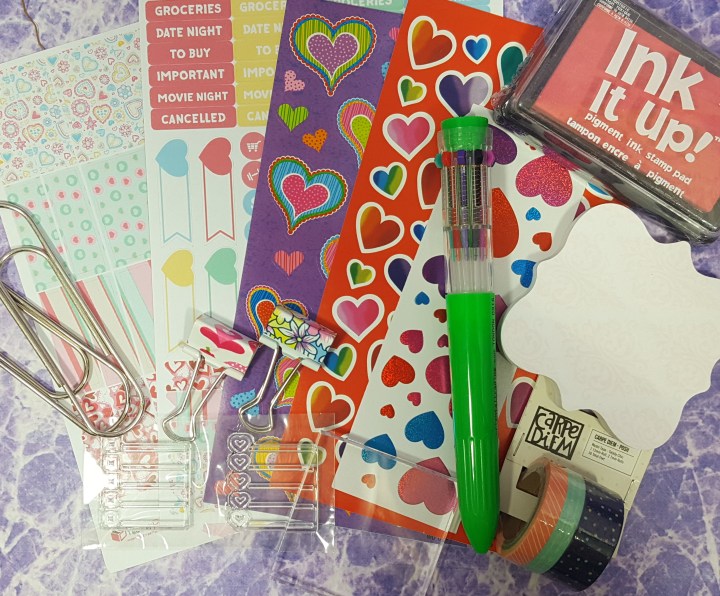 Everything that came in my January box. Planner Packs sends supplies for the next month in their boxes so that you are ready and prepared to decorate ahead of the holiday. With next month having Valentine's Day in it, I saw a lot of hearts right when I looked in.
DEAL: Use coupon code CRATE15 for 20% off your first month of Planner Packs!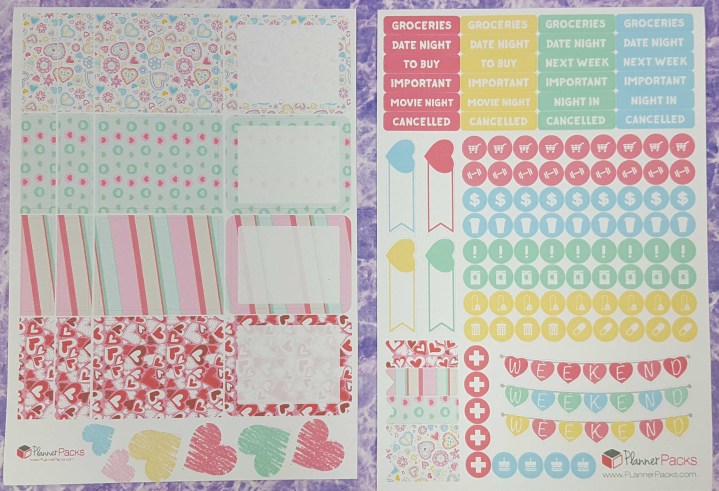 Lots of basic everyday use planner stickers. The squares are great to put down and then write on top of and who doesn't need little stickers for all the things we do each week like shop, drink and pay bills.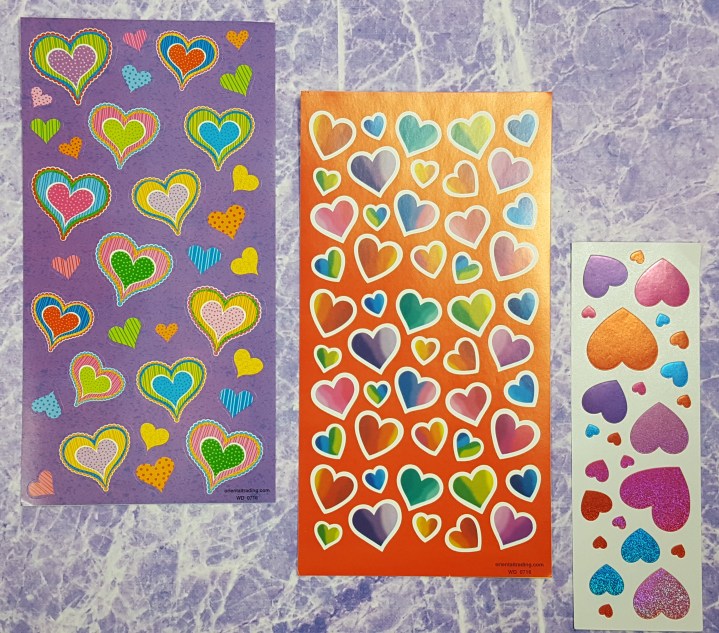 Lots and lots of hearts. These are just basic heart stickers and my son wants to use them on his Valentine's for school so we set them aside for when we work on those.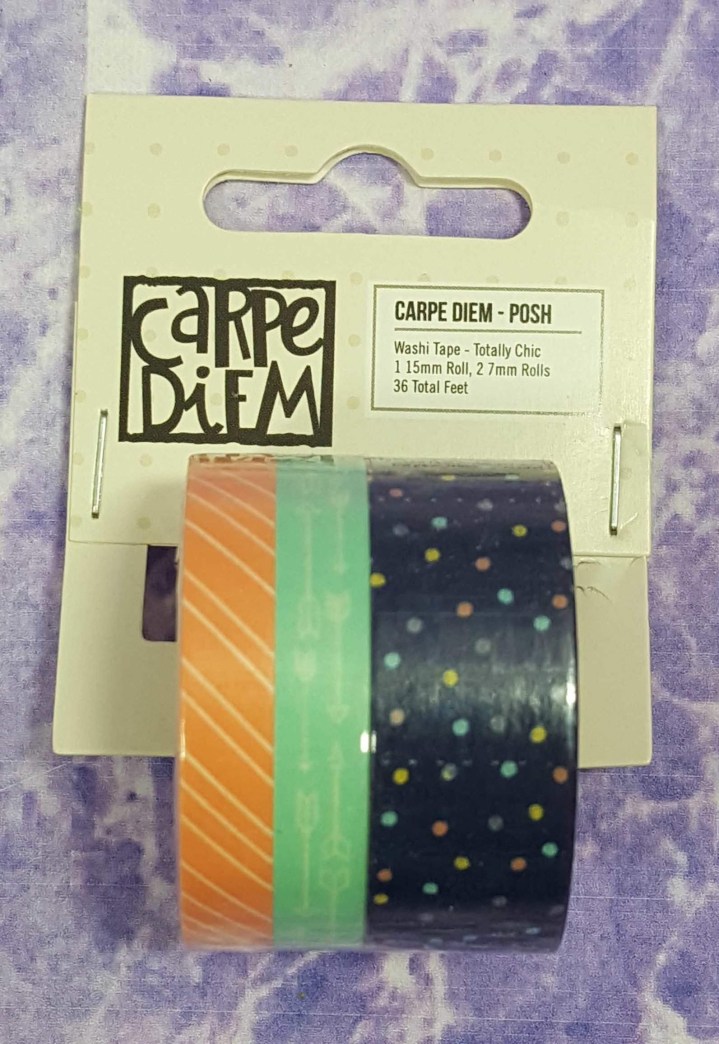 Carpe Diem Posh Washi Tape ($7.62) – I love Washi and so does everyone in my house. This is a great pack with two small widths and one larger. The smaller width is great for putting between rows on your planner without taking too much space up for your decorations.
Cotton Candy Pink Ink It Up Inkpad ($2.00). I'm a bit of an ink pad snob but I keep these for my boys to use when they want to get crafty. More list making stamps and I was stoked. Last month, we got circles and stars and this month hearts and squares and I couldn't be more excited. With Planner Packs sending an ink pad, stamps and an acrylic block, I'm all set for my planner and making lists.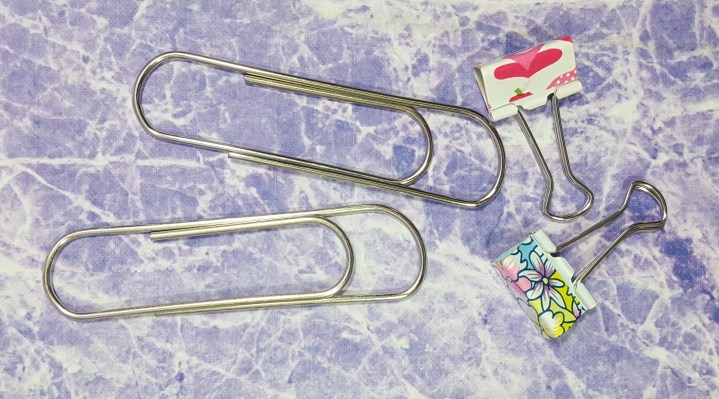 Such pretty clips. These are great to hook things to your planner or just about anything. I use the larger paperclips as bookmarks in some of my books which my boys thinks is so funny but I like it. I tend to use the binder clips more in my work and sending out information so I'm going to toss these in with that stash.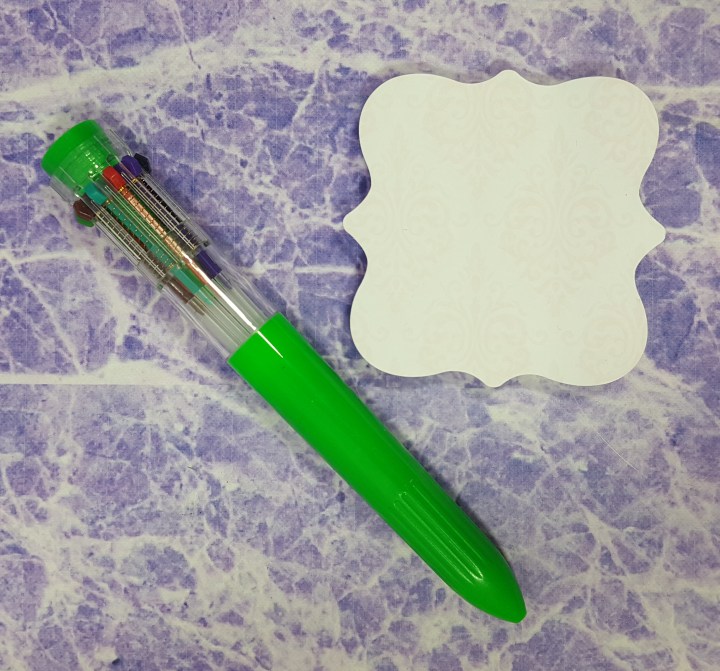 Sticky notes are another thing I use all the time. I LOVE them and these are a nice size for me to use in my planner and when working. This pen is a hoot and I remember using some like it when I was back in school so I'm going to give this one to my boys. They will think switching colors is fun and hopefully, it will make journal writing a little more enjoyable for us all.
Planner Packs box sent out some Valentine's stickers this month. They will be great for some February layouts. I'm loving how they have been including stamps each month. I don't think everyone thinks about stamping in their planners but being a huge stamper I love it and having this great little list makers is fun to add to my vertical planner pages. I love a good list and being able to check it off as I go.
Did you get this month's Planner Packs? What did you think about the goodies in this months box?