Pip & Lola's Everything Homemade Soapy Subscription Box is a customizable soap box! First, select the "Duet Better Package" (2 soaps) or the "Soaping Solo Package" (1 soap). Next, chose one of three options. The first option is the standard option of any soap from their 100 different varieties. The second option is the dude package which contains more "man-friendly" soaps and no floral scents. The third option is the vegan package which will have soaps that do not contain goats milk, beeswax or honey in them. All options include body, facial, and shampoo soaps. Lastly, pick your payment option. Enjoy the wonderful world of soap!
Pip & Lola's has updated its subscriber options. The 'Soaping Solo Package' (single bar) with shipping included is $6.49 monthly. The original option of $3.99 plus shipping is available too. The 'Duet Better Package' (two bars) with shipping included is $9.49. The original option of $6.99 plus shipping is also included.
It's T! I'm now writing as Thomas! Time to find out what a 17-year-old guy thinks of soap 🙂
Check out Pip & Lola making soap!
DEAL: If you haven't tried them out yet you can use coupon code FBSOAPLOVE16 to save 20% on your first subscription!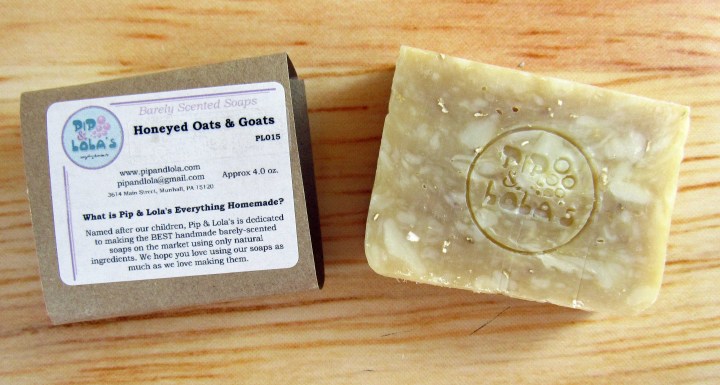 Honeyed Oats & Goats Soap (4 oz. $6.49) – Hot process soap, vegetarian soap.
The name made me laugh. This soap has a light honey smell to it, it's not overpowering. The Ground Oats are supposed to act as an exfoliant. The honey is to help soothe skin which I'm excited about because my skin gets irritated easily.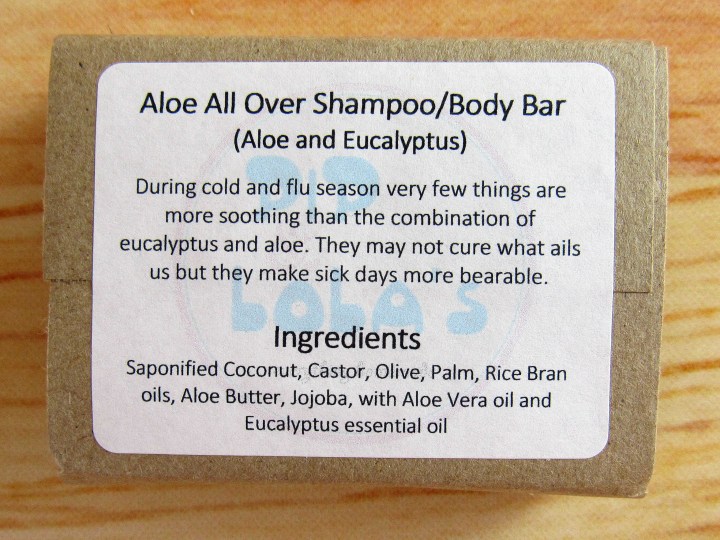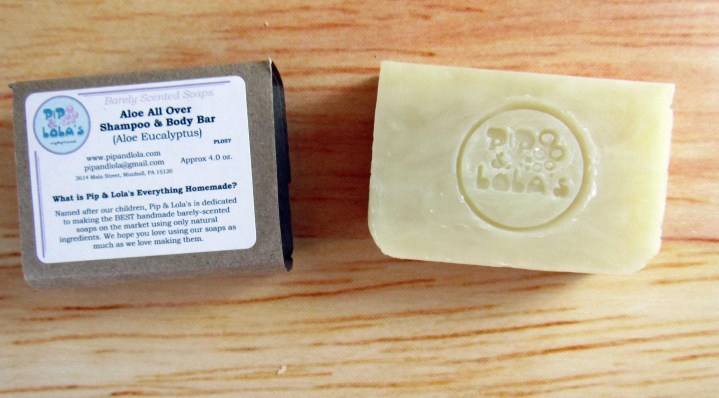 Aloe All Over Shampoo & Body Bar
The Aloe scent is extremely strong. J (age 8) is pumped because he LOVES shampoo bars, so this will be going to him. This is the ideal soap for winter time because it can help with sinus problems.
The Last Midnight
This soap has a very relaxing smell. The charcoal and lavender blend together well. I can't wait to use this after a long day.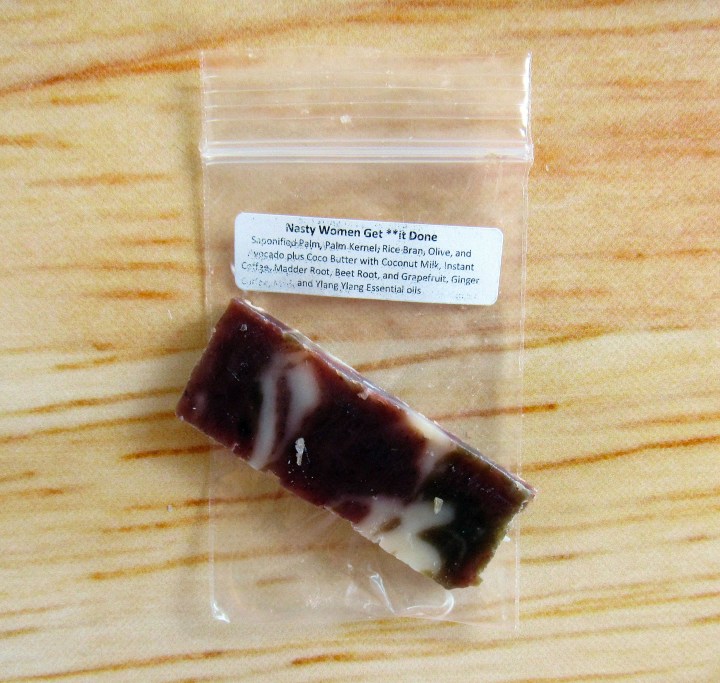 Nasty Women get **it Done
I can't help but wonder what inspired the name for this soap… It smells like coconuts and beets. This is the most masculine smelling soap of the four we received. I wish we had gotten a full-size version of this soap because I really like how it smells. I'll probably order some.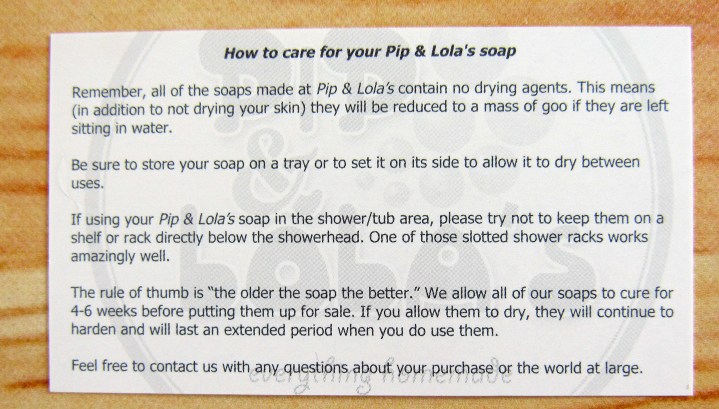 Hmm… Questions about the world at large.. I might just take them up on that!
Pip & Lola's soap do not disappoint. They're one of my favorite subscriptions. Each month I am excited to see what comes and enjoy using what they send. This is a good soap subscription box for teenage guys.
Did you love Pip & Lola's Everything Homemade as much as I do?