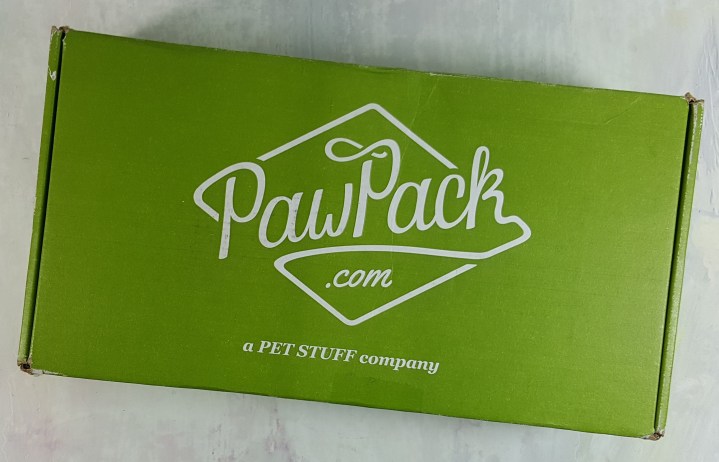 PawPack is a subscription box for your dog. Each month, you'll receive 5 or more hand selected items that your fur babies are sure to love. PawPack strives to feature hypoallergenic products and aims to ensure that items are all-natural and grain-free. Additionally, 10% of PawPack's proceeds go towards supporting rescue causes. Choose between 3 sizes to determine the right fit for your dog – small (0-20 lbs.), medium (20-50 lbs.), and large (50+ lbs.).  Boxes are $39 per month (price drops with extended plans – $29 per month for an annual plan).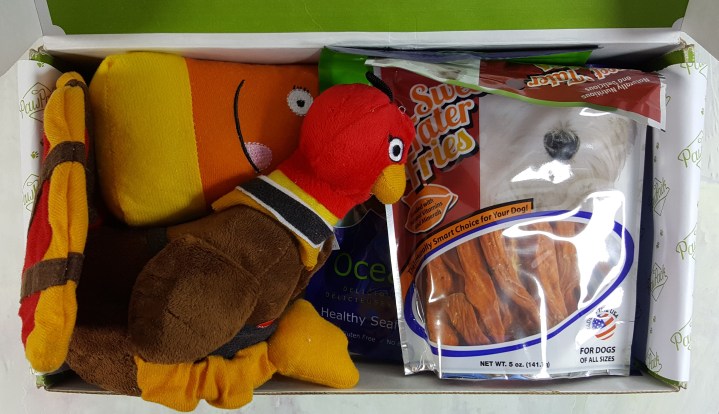 How adorable are the Thanksgiving toys for November's box!?!
DEAL: Save 50% on your first box! Use coupon code HELLOSUB50.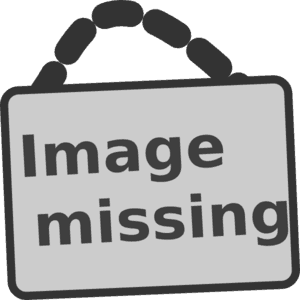 So, the girls and I got so into this box that we somehow deleted our picture of the full contents. There were just so many goodies for them to get into!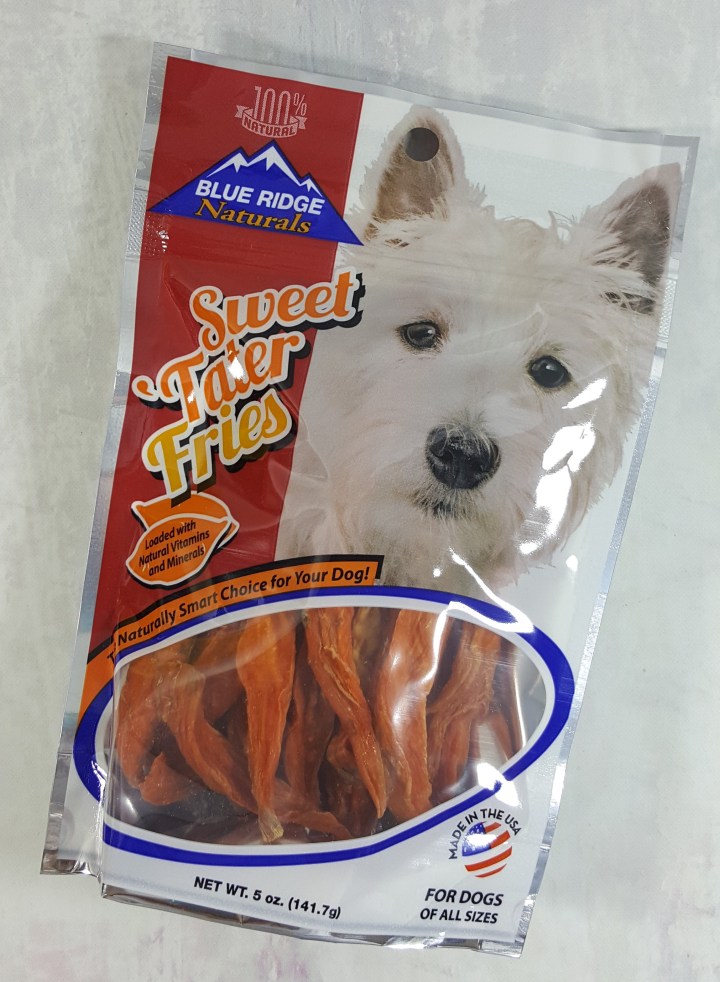 Blue Ridge Naturals Sweet 'Tater Fries ($5.99):  These are currently on sale at Chewy.com for $3.99!  The girls have received these before and liked them a lot.  Made from dehydrated sweet potato, this treat has the same feel/chew as rawhide but with more of the vitamins and nutrients that your pups need.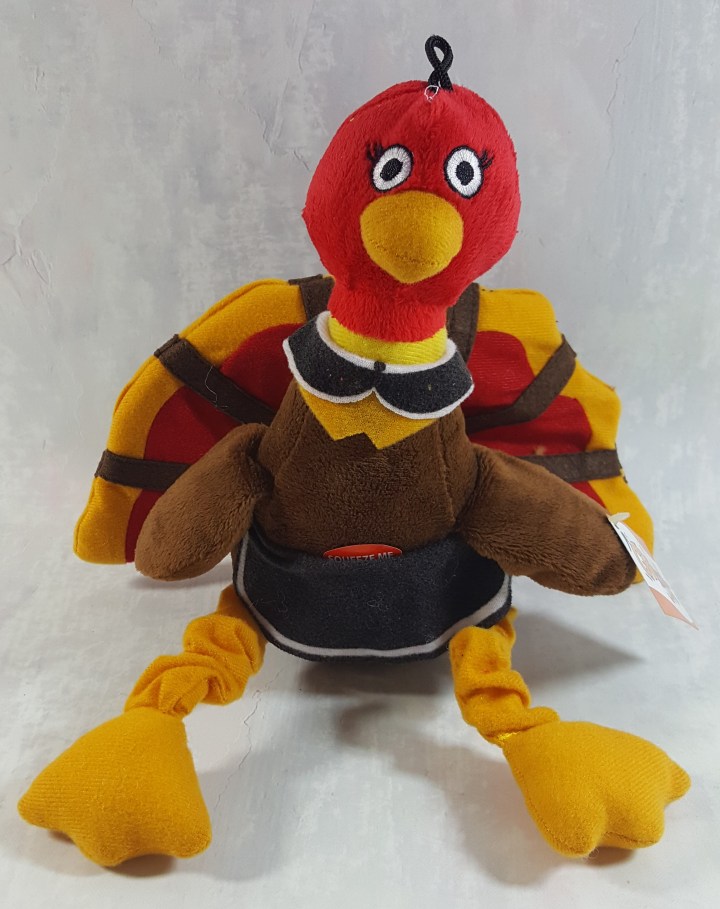 Grriggles Pilgrim Turkey – Priscilla ($16.99):  Usually my turkeys are named Tom, so seeing Priscilla was a little unusual.  However, this cute girl provided lots of fun for my fur babies.  Her bungee legs make for great tugging/pulling play, and she has a squeaker that my girls love to use.  I found this on several sites, but it was sold out everywhere.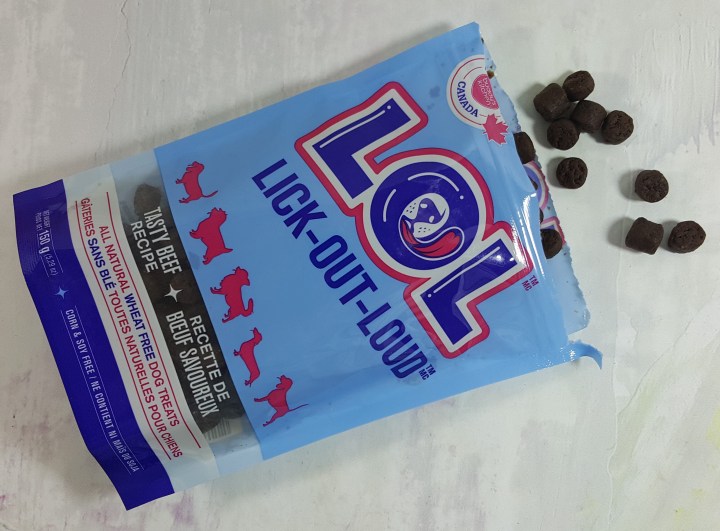 LOL Lick-Out-Loud Treats – Tasty Beef ($5.99):  These grain free and low calorie meaty treats (4 cal / treat) are sure to keep your pups licking out loud.  I have to say, we had mixed reactions on these.  Picky eater Lily likes them, but Lexi isn't a fan.
Lily going for her treat.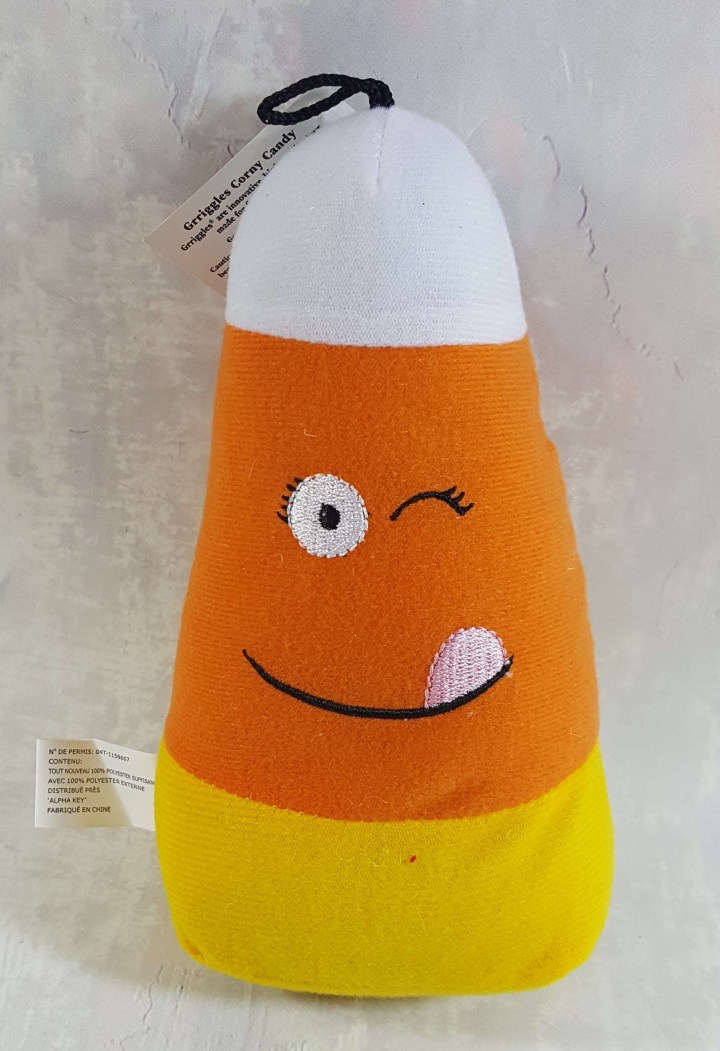 Grriggles Corny Candy ($2.99):  As a candy corn fan, I was thrilled to see this toy in the girls' box.  They were thrilled too, since this was secretly taken out of the box while I was at work.  Yes, I came home to find this (with the tag still attached) sitting in one of the dog beds beside the guilty party.  LOL!  The shape of this soft toy makes it easy for the girls to pick up and the squeaker provides the noise and excitement that they like.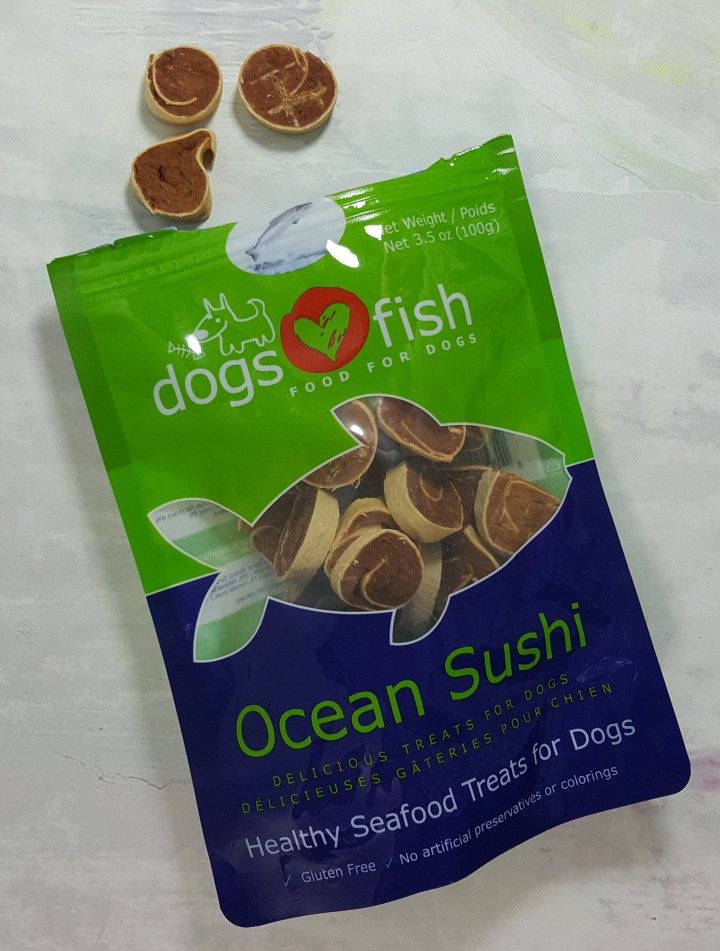 Dogs Love Fish Ocean Sushi ($13.94):  Call me gobsmacked!  My girls are not usually fans of fish, so I was completely surprised when they gobbled these down and looked at me for more.  These treats are made from cod and shaped to look like fish steaks.
Our November PawPack came in around $46!  This is a huge improvement over the past few boxes that we've received.  Plus, the girls actually liked everything in this box.  I hope PawPack continues to curate boxes like this going forward, and maybe bring back the information card.
Have you tried PawPack yet? I'd love to hear about your experience with this subscription.