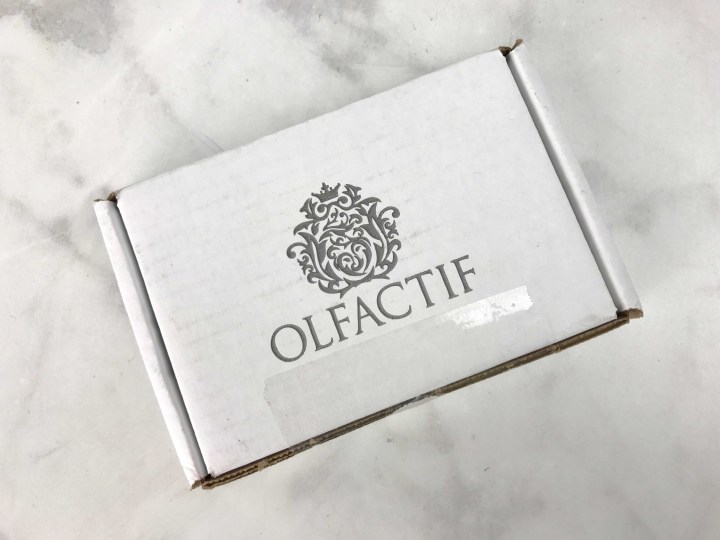 Olfactif for Men is a monthly fragrance discovery subscription box featuring more distinctly masculine scents than their unisex flagship subscription. You'll get 3 samples in your box, each containing 15-20 "wears" of an independently designed cologne or eau de perfume. With every box, your account will be credited with an $18 voucher to use on fragrances from the store. Olfactif for Men prides itself in selecting niche offerings incorporating higher quality and hard-to-find ingredients.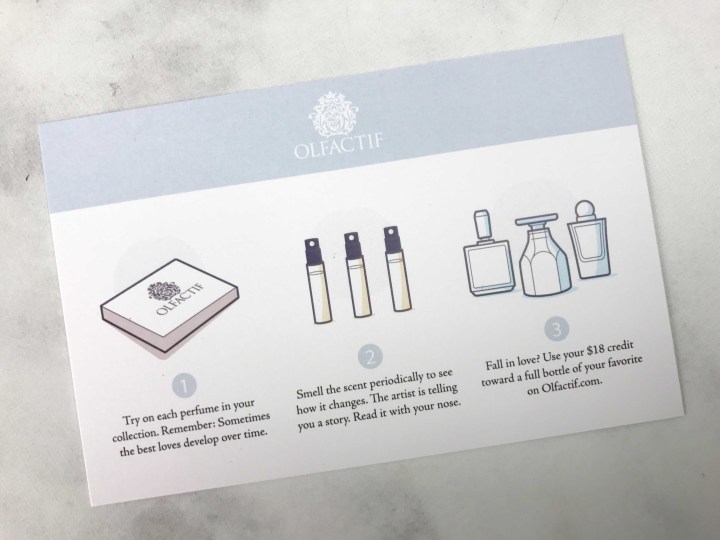 The regular Olfactif box is unisex and meant to be worn by women and men who enjoy niche fragrances. Because it features fragrances intended to be wearable by both sexes, it only occasionally indulges in the heartier scents typically associated with Men's fragrance. The Men's box is centered around traditionally masculine fragrances, all from the niche world. You will still see the same creative spirit and defiance of convention, but the focus will be on the yang.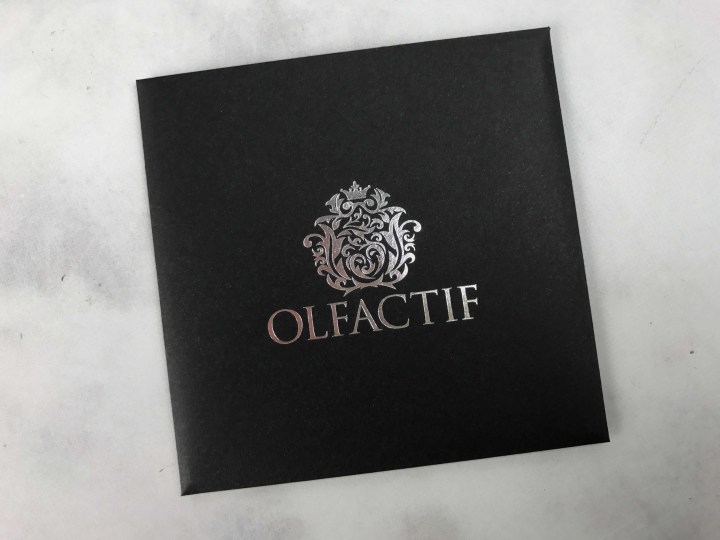 Olfactif Men's comes in the same cool packaging as their flagship subscription. The information card for the fragrances is tucked inside.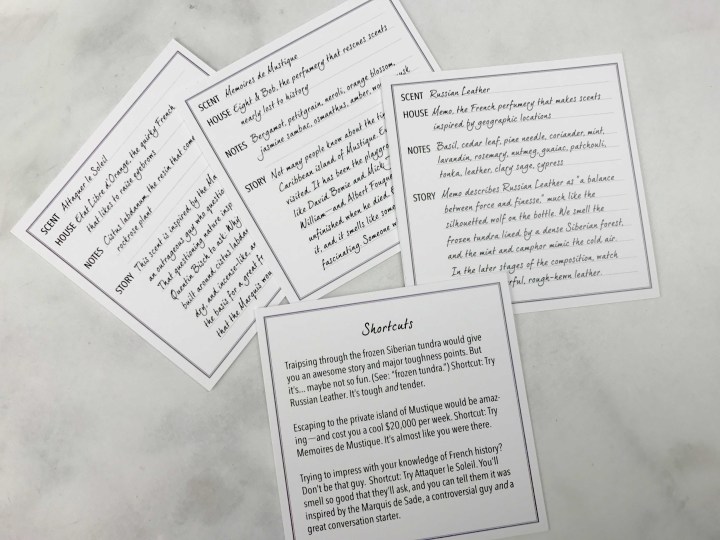 The theme for this ensemble of men's fragrances is "Shortcuts," the three fragrances being shortcuts to experience the essence of wondrous places and people.
The cards have been updated with a more elegant image. They identify the fragrance and maker, list the primary scent notes, and provide a glimpse into the inspiration and essential qualities of the fragrance.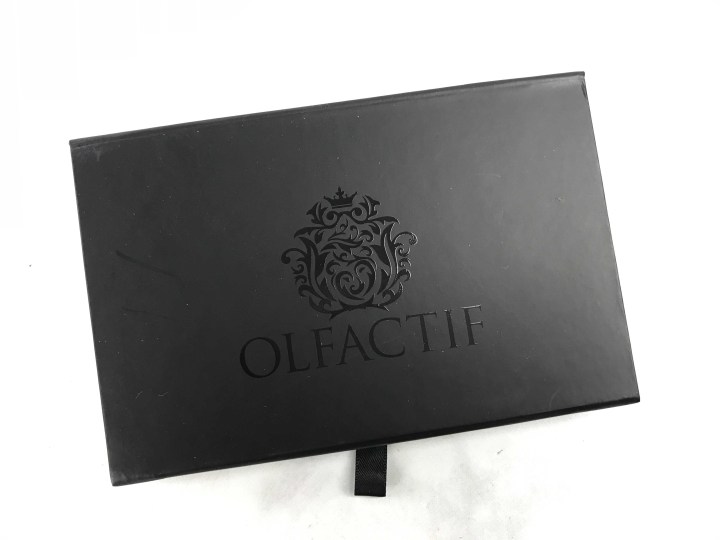 The flap top box bears the intricate Olfactif logo in shiny relief.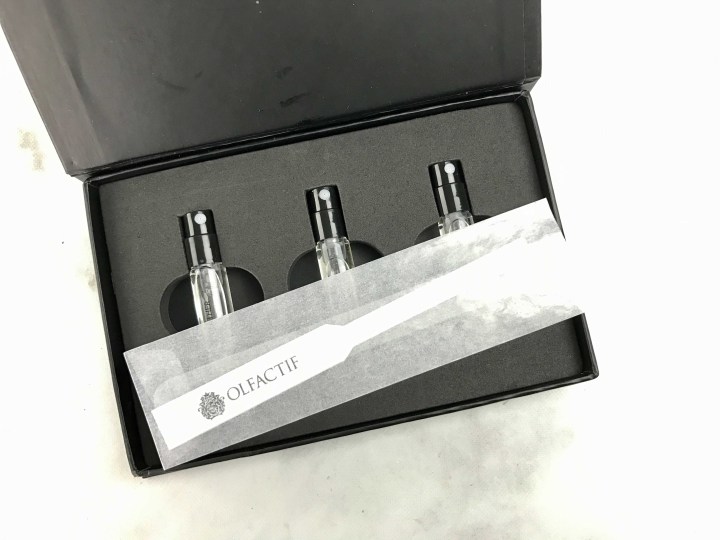 The three fragrances come tucked neatly within the very cool case. The bottles are testers, but with up to 20 wears each, they are perfect for keeping around for a change of pace well into the future (but make sure to take advantage of the subscription credit toward purchase, and pick up a full size of your favorites!). The box now comes with a trio of test strips so you can get a sense of the fragrances before choosing one to wear first.  I go ahead and spray them on my skin – I think that's the best way to see how it wears.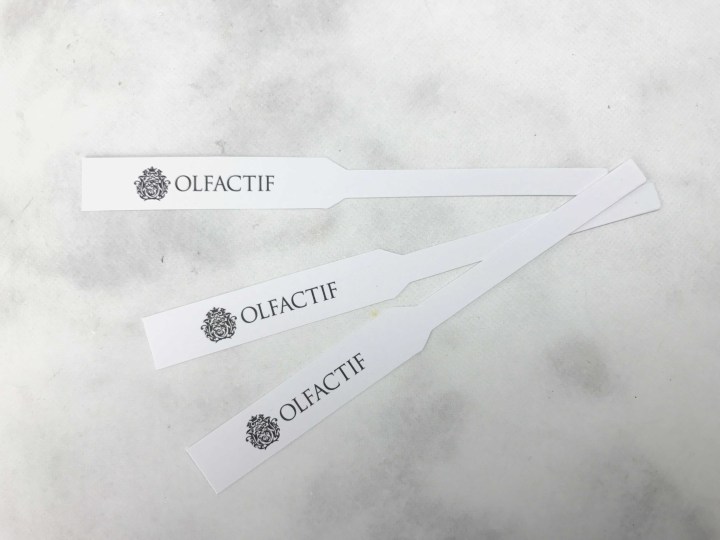 The strips have the Olfactif logo, a fancy touch.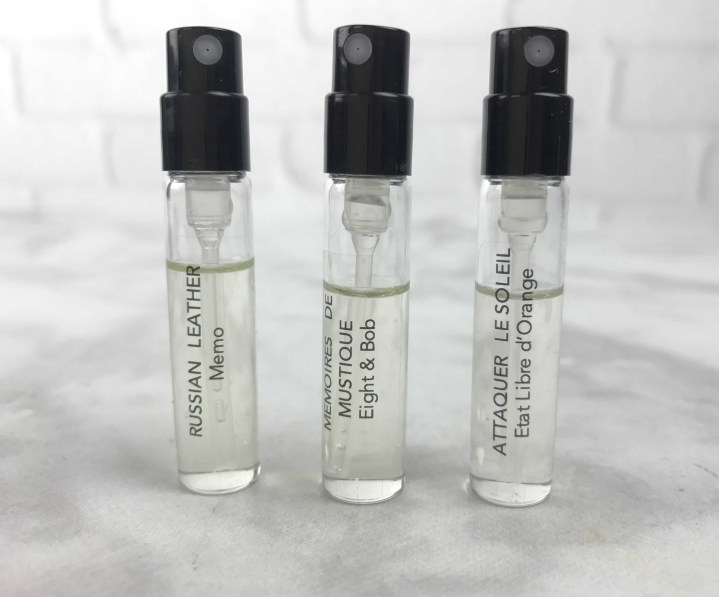 January 2017 Olfactif Men:
Memo Russian Leather: This scent starts out quite piney and herbal, with a strong leather note and a hint of patchouli. Over time, the tonka emerges, giving it a slight softness, and the spice and deeper woody notes (guaiac and cedar) become central. I love the progression of this scent – the pine and mint front notes are invigorating, and it finishes with a soft, wearable warmth.
Eight & Bob Memoires De Mustique: This scent evokes thoughts of the Caribbean island of Mustique, a private retreat for the wealthy and connected. Heavy on notes of bergamot and bitter orange, the jasmine, amber, and musk develop a salty character, providing an ambergris type note.
Etat Libre d'Orange Attaquer Le Soleil: This fragrance features the scent of cistus labdanum, the resin of the rockrose plant.  It has a distinctly incense-like scent (frankincense or myrrh, one of the really old school classics),with a dry, crystalline warmth. It smells like a perfumed pew, piney, oiled, and sacred.
This was probably my favorite trio of scents from Olfactif Men! Each was not only very wearable, and also something I would seek to wear. Though each has its own feel and presence, they are all pleasant and have a sillage that isn't too aggressive to wear in close quarters.
Have you tried niche fragrances yet? What did you think of this month's Olfactif Men's collection?
Visit Olfactif to subscribe to the Men's box or find out more!