Next is a monthly candle subscription from NEST Fragrances. In every box you'll get a classic and a votive candle, curated based on a single seasonal theme or fragrance, plus a bonus surprise gift, all packaged in a beautifully giftable box!
This subscription is $56 per box, but you must subscribe for 3 or 6 months at a time. You can see the upcoming scents on their site, so it makes it a little easier to decide whether or not you'd like to sign up. However, your card will be charged monthly for this subscription, not all at once!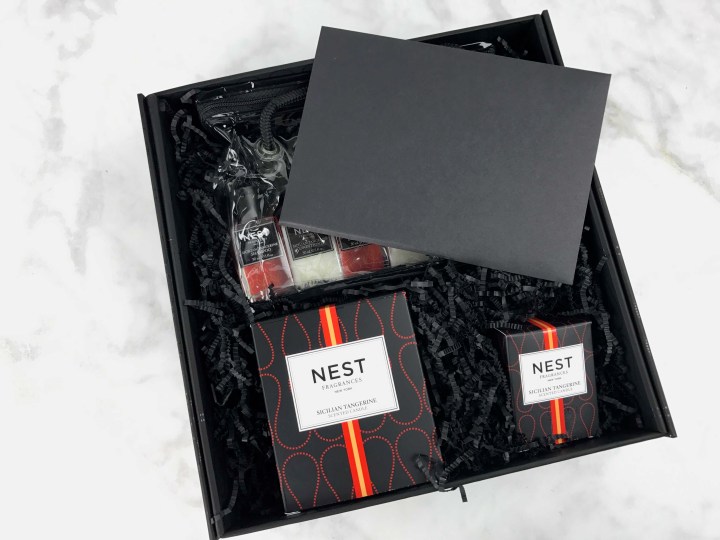 This box! If there's one thing I expect with a high end subscription, it's that it should have great packaging, and this one definitely does.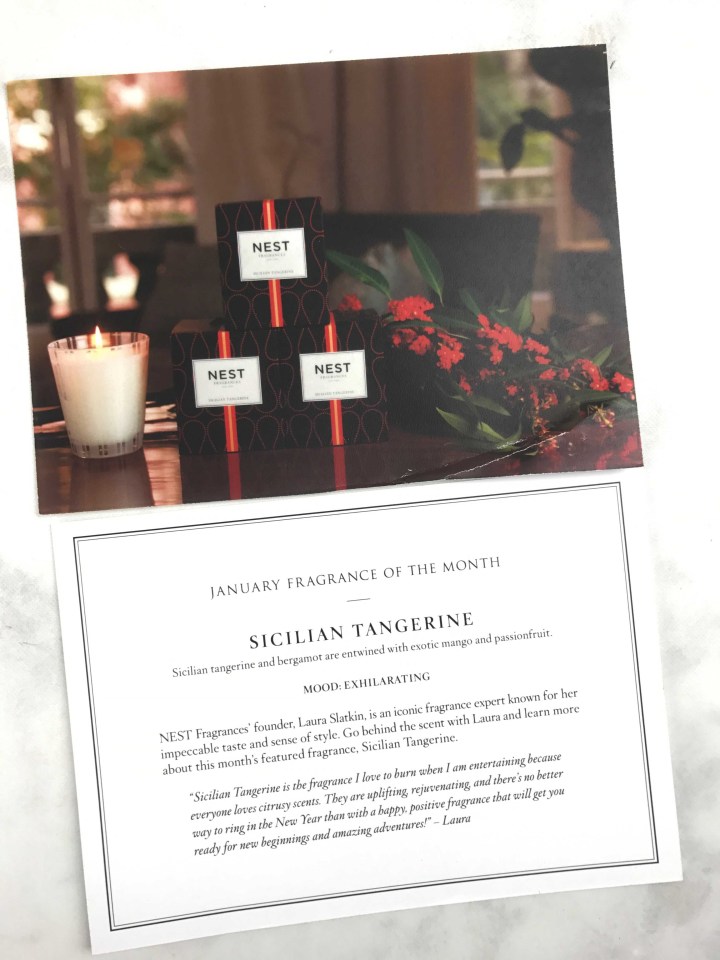 The fragrance of the month for January is SICILIAN TANGERINE. According to the card, the mood should be "Exhilirating."
A little bit about the Nest Fragrances philosophy!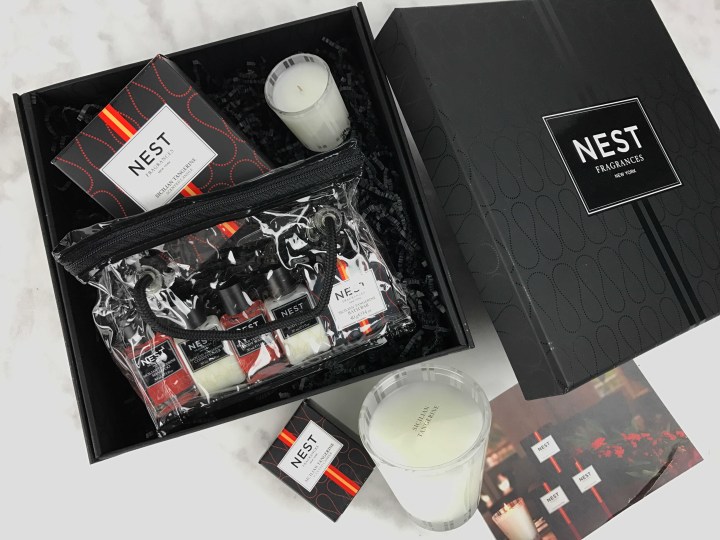 Everything in my January box!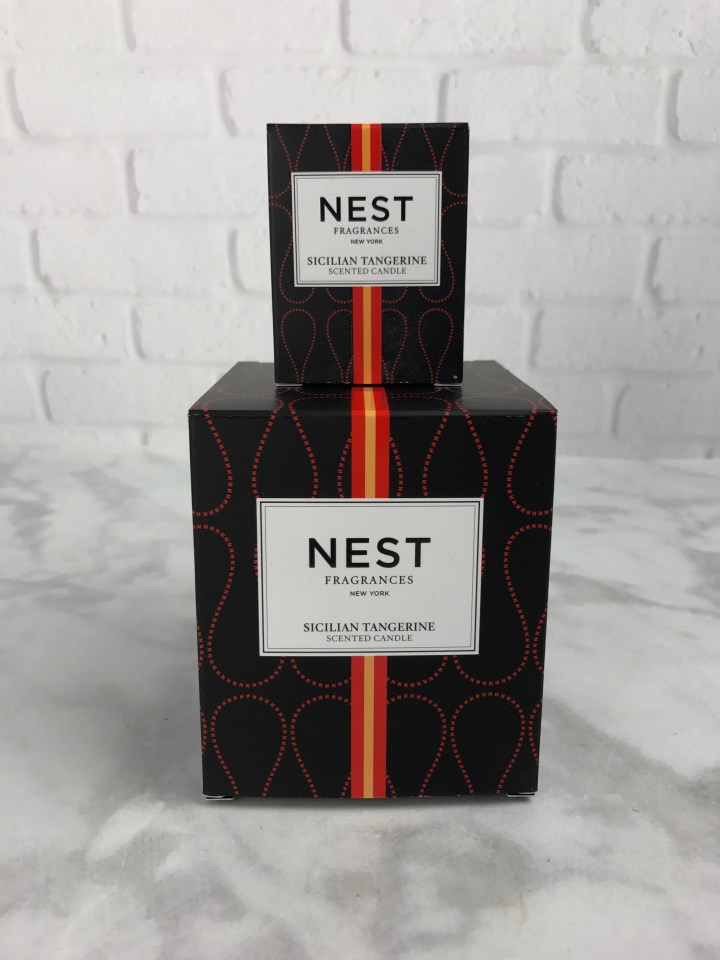 The candles come in retail packaging, so if you have designs on buying this box and potentially splitting it up or adding the votive to your gift closet you're good to go!
Sicilian Tangerine Votive Candle ($16)
Sicilian Tangerine Classic Candle ($40)
A lot of candle to set a great mood! I thought the Sicilian Tangerine fragrance was indeed uplifting, exhilarating, and cleansing! I lit the votive in my office and the large classic candle in my kitchen.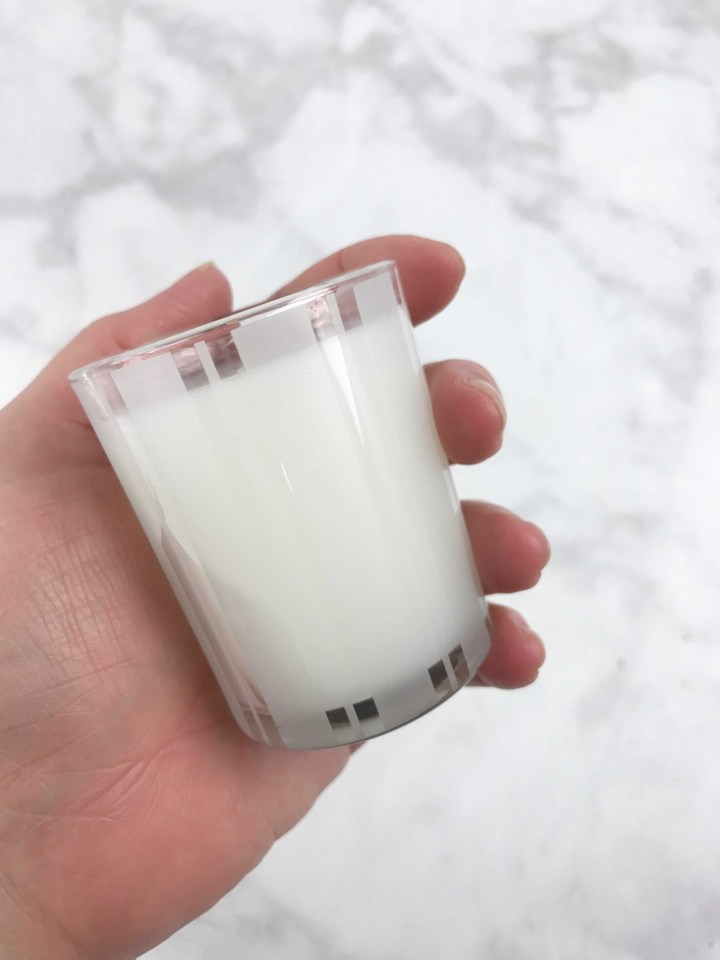 This votive has lots of burn time – about 20 hours!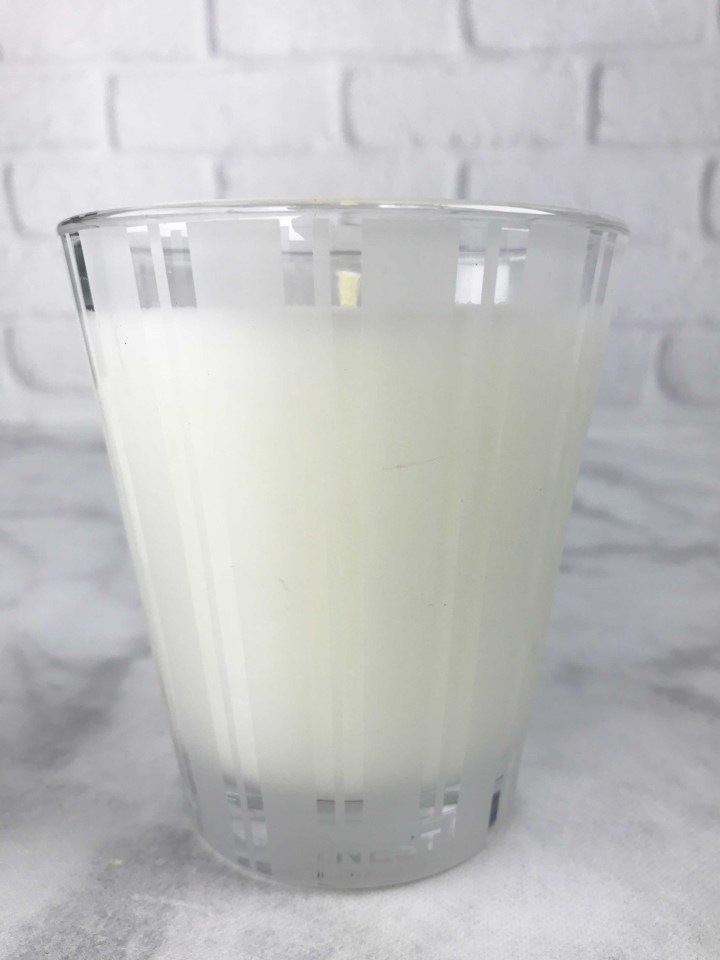 This one will get you 50-60 hours and will last all month. This size candle is perfect for a monthly subscription.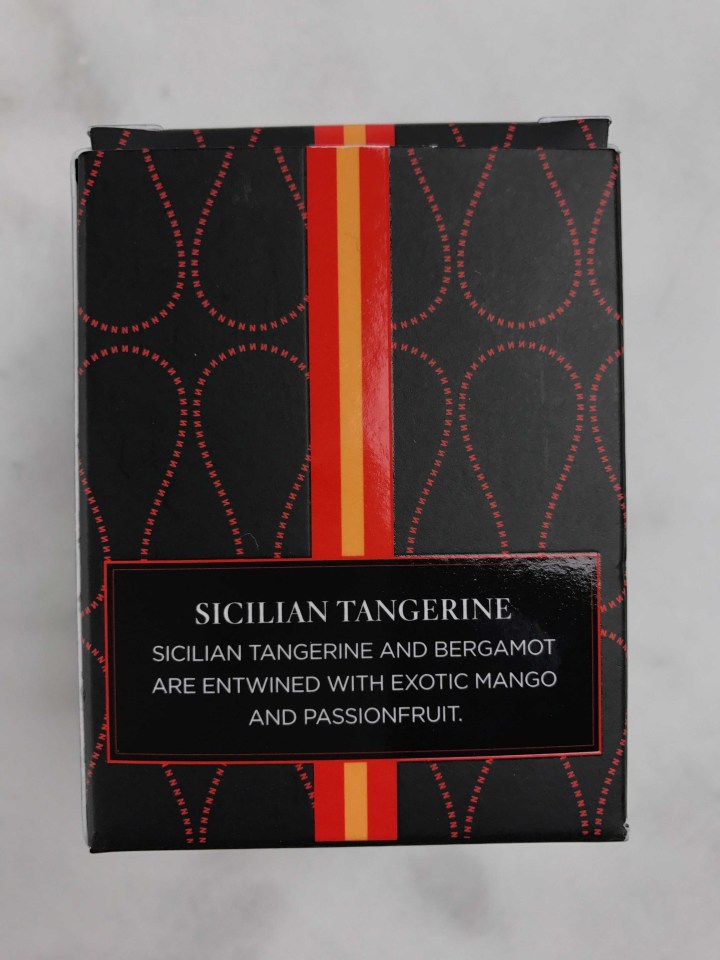 The fragrance for this month is described as Sicilian tangerine and bergamot are entwined with exotic mango and passion fruit.
The addition of the tropical scents keeps this candle from being too "cleaning supply" scented. Nest candles use a blend of wax that enhances burn time and fragrance diffusion so you will really be able to smell it all through your "nest"!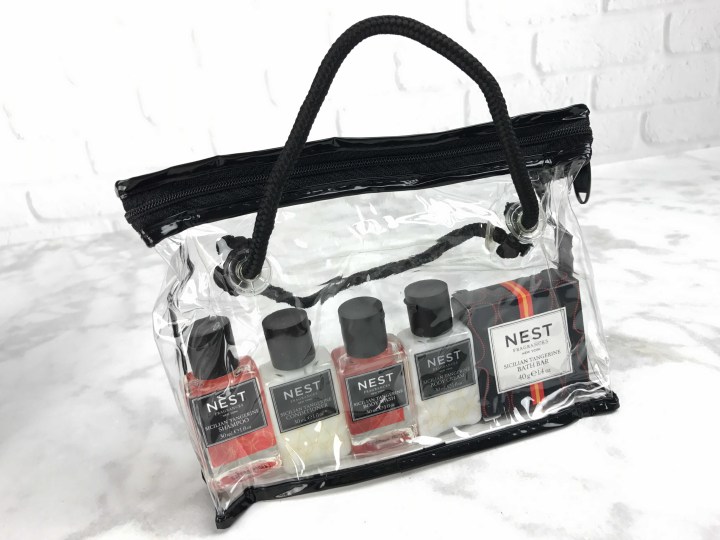 Nest Fragrances Sicilian Tangerine Travel Set ($15)
This set includes Shampoo, Conditioner, Body Wash, Body Cream, and a Bath Bar! These are found in some seriously fancy hotels, so what a treat to get them to travel with me on my boring work travel!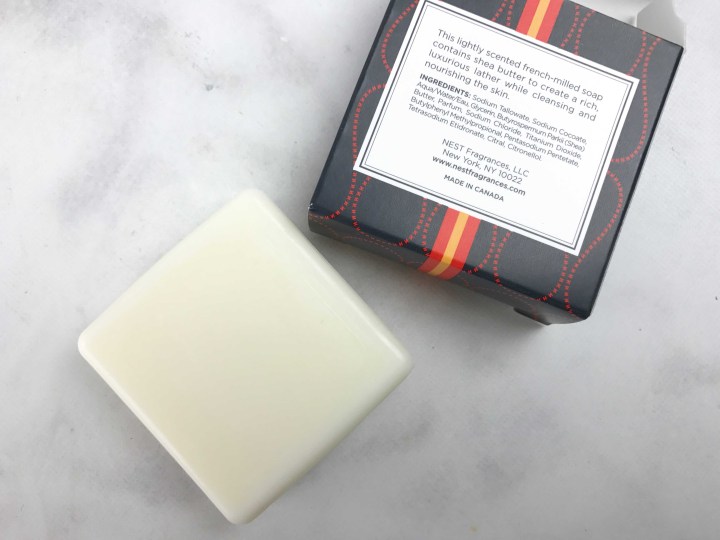 I had to check out the bar soap, it's made with shea butter and really nice and soft! It's a lovely set with the same great fragrance as my candles!
I've really been enjoying this luxe home subscription! The value is good ($71 for a $56 box), my nest is cozy, plus I get a great storage box every month!
Visit Next by NEST Fragrances to subscribe or find out more!