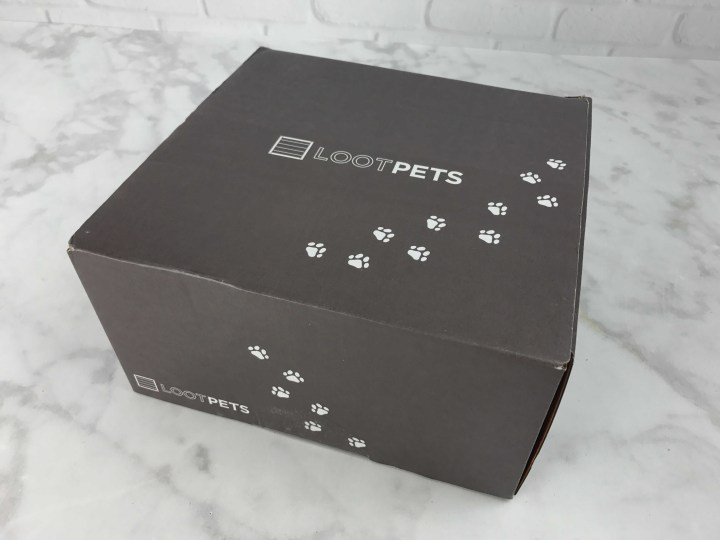 Loot Pets is a monthly dog subscription box from Loot Crate! Every month they select an assortment of geeky gear for your dog that matches the Loot Crate theme for the month.
This box has seen a few changes recently, including eliminating a monthly dog shirt and dropping the price substantially – now $15 plus shipping (total $20 monthly in the US).
This month's theme was ORIGINS!
DEAL: Save $3 on your first month with coupon code SAVE3 or, save 10% on your entire subscription with coupon code HELLOSUBSCRIPTION!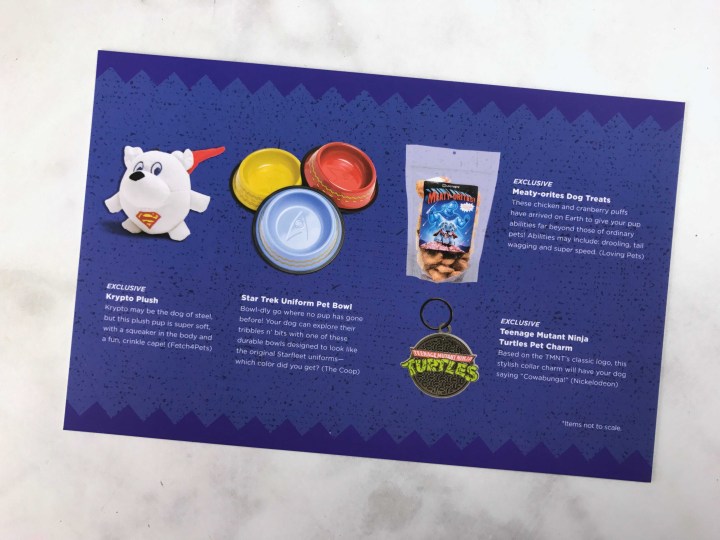 Loot Pets has an information card that shows the items included in the box.
Wearables will still be included from time-to-time, but the focus will be on toys, treats, and other cool stuff.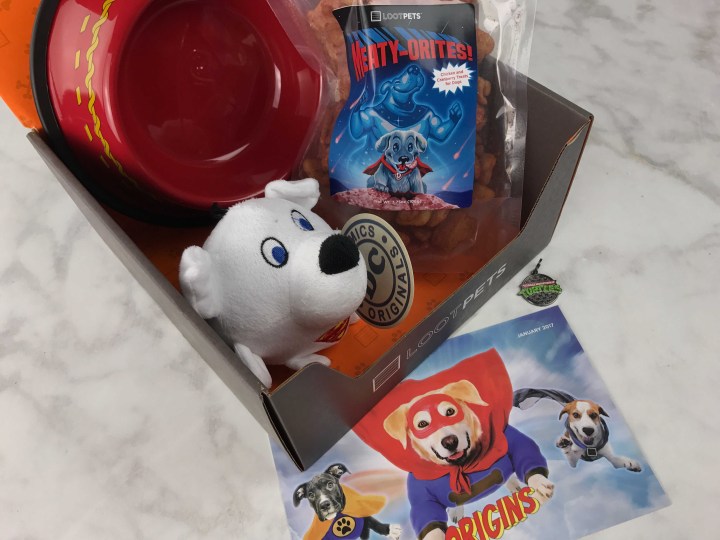 Everything in the January Loot Pets box!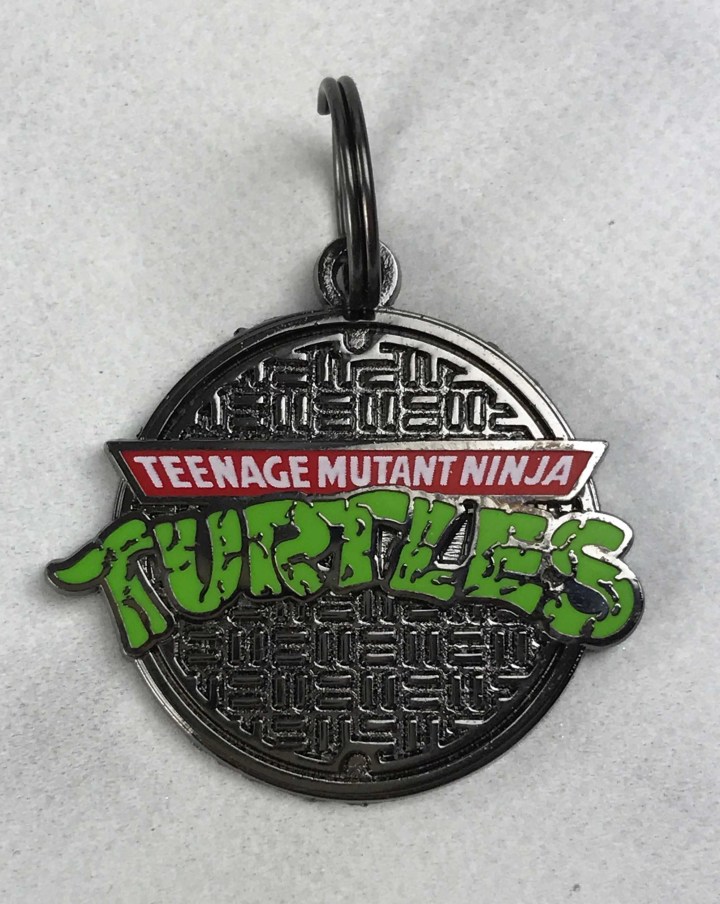 Nickelodeon Teenage Mutant Ninja Turtles Pet Charm: This might be my favorite one yet! Lindy will be totally tubular in the classic TMNT logo.
Loving Pets Meaty-orites Dog Treats: These puffy chicken treats are liberally dressed in cranberry dust. If you think about it, it's a good taste combo!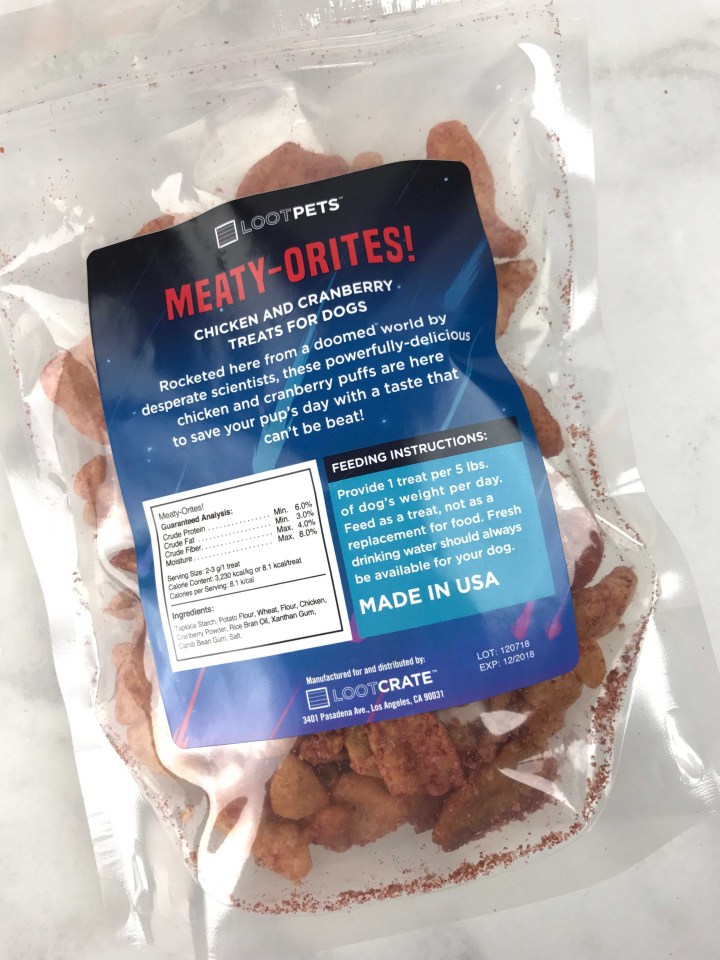 Lindy is a fan of these, although they are a bit messy. I love the made in the USA and the far off expiration date of 12/18. These are newly manufactured and if for some reason they are in the back of the closet for a year they'll still be good.
Fetch4Pets Krypto Plush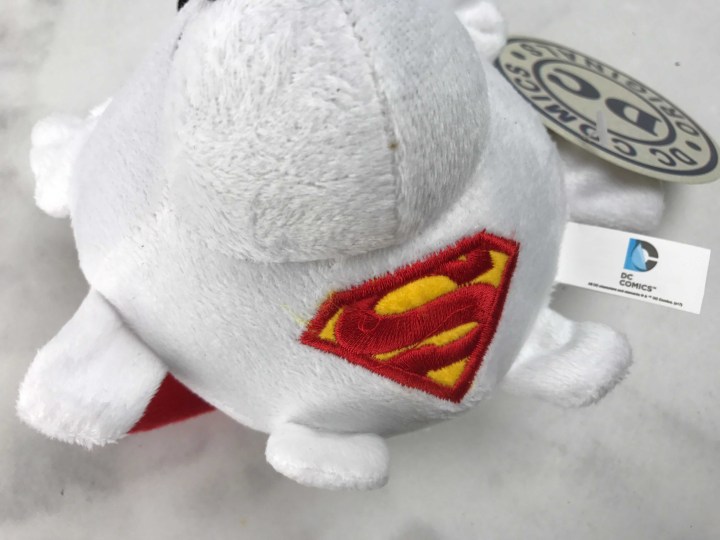 Krypto was just in our DC Legion of Collectors box!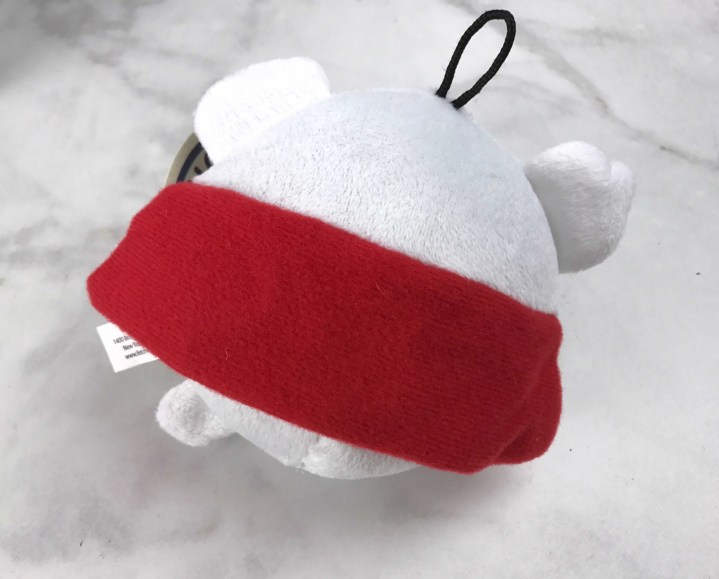 This dog of steel is as plush as can be!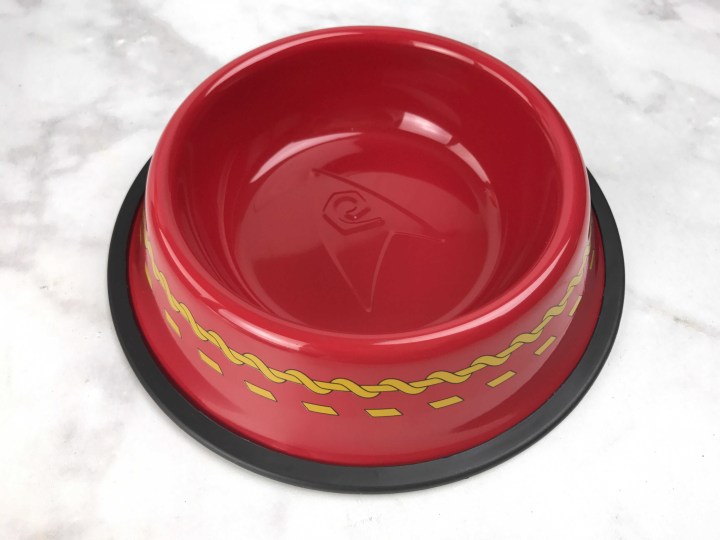 The Coop Star Trek Uniform Pet Bowl: This doggie bowl isn't exclusive to the box, but I care zero, because it's awesome! We got a ceramic dog bowl in the first Loot Pets and I was happy to see the idea circle back around! We can always use extra bowls and this one is awesome!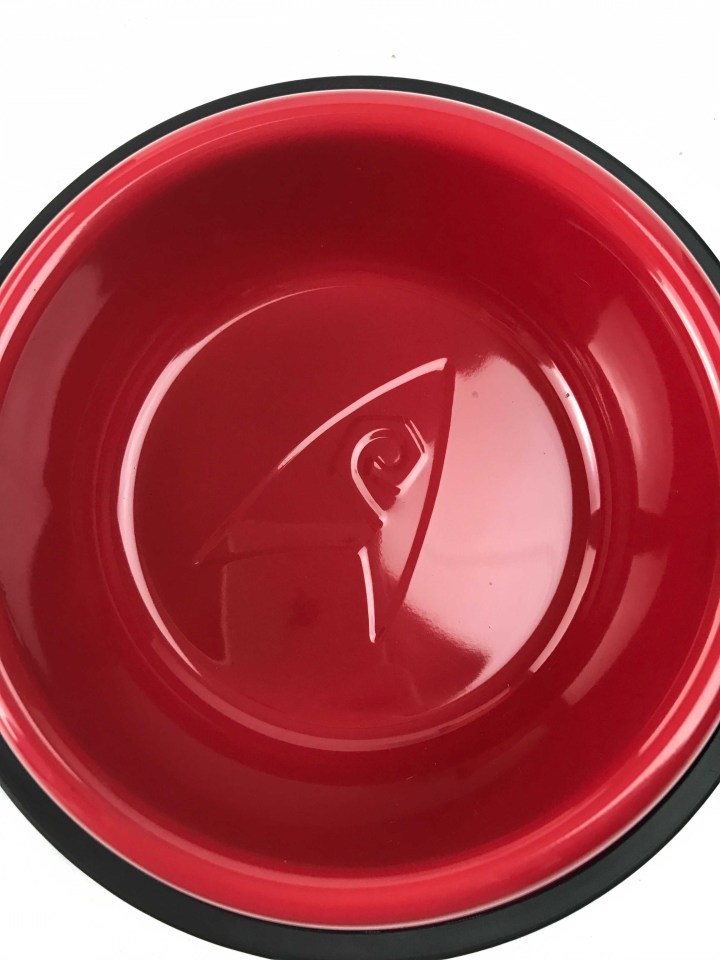 Based on the uniforms from TOS (… the original series!) this bowl looks amazing and my dog will look like the geek she is slurping out of it! Do I need to tell you that this is Ops/Security? Some subscribers may have received command (gold) and sciences (blue).
This month of Loot Pets was delightfully dorky, and I loved the new lower price, as well as the fact that they seem to be laser-focused on delivering goods that we're really going to use.  I'm liking this subscription more every single month!
What did you think about this month's Loot Pets items & theme?